What is SurveySparrow? How can you use it to create and share surveys, and to analyze results?
What is SurveySparrow?
SurveySparrow is a survey tool that lets you turn surveys into conversations. With an ample range of question types and features to choose from, you can create and share a highly personal and engaging survey for your respondents.
Using SurveySparrow, you can collect feedback through a chat-like experience, gain insights and thus make better decisions. SurveySparrow makes use of conversational interface which has helped customers to have upto 40% higher completion rates and finer results.
You can use SurveySparrow to:
Whether you're creating customer satisfaction surveys or an employee pulse surveys or doing market research or even receiving event and product feedback, we have all the tools you need to create a beautiful conversational survey.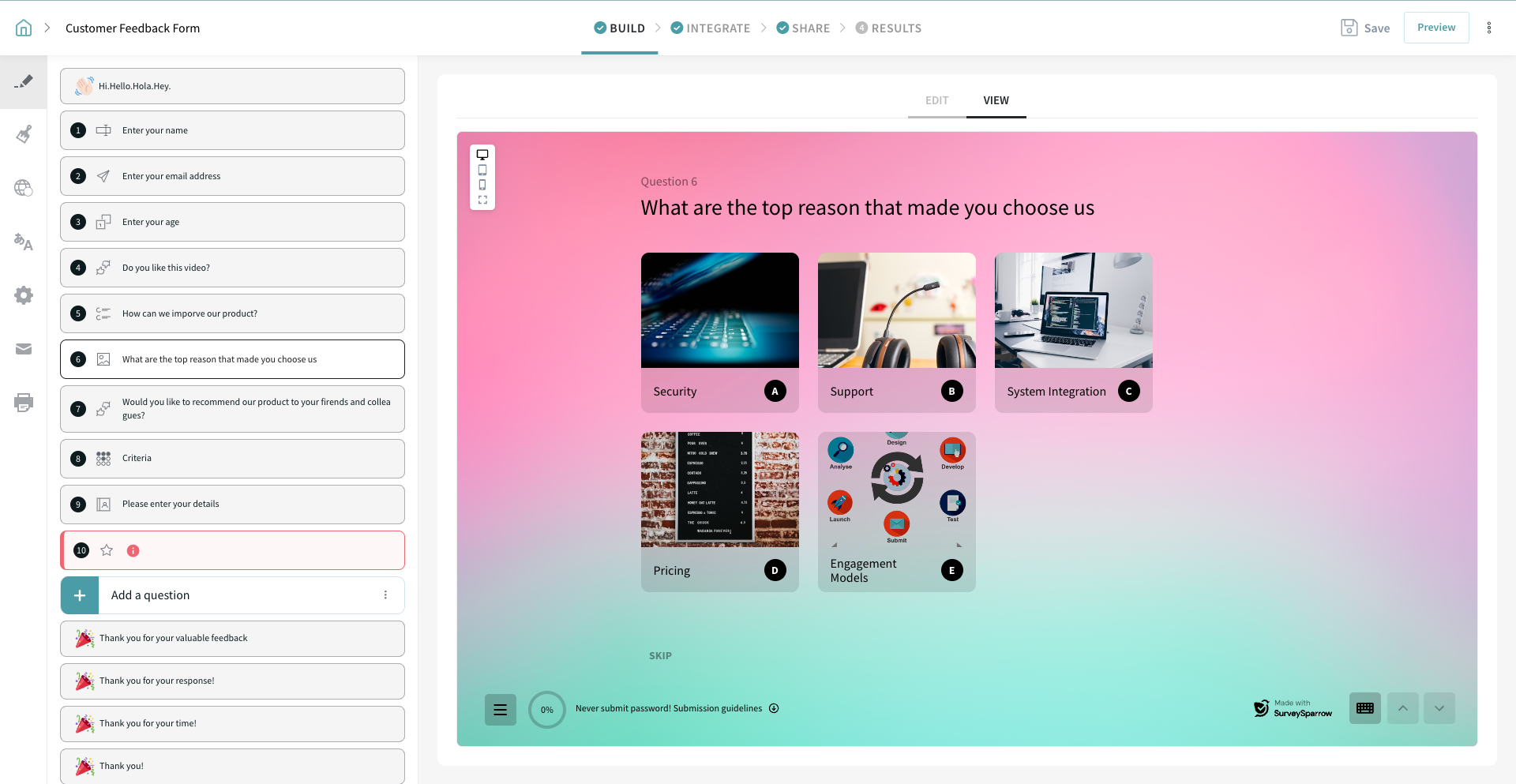 Now, that you've created your surveys, you can connect them with your existing apps or push/pull the survey data to external tools seamlessly. Extend the functions of your existing ecosystem, with SurveySparrow's 1500+ integrations! Find your favourite app/software here. If we're missing any, please let us know via chat support, we will definitely try to onboard it.
With easy sharing options, SurveySparrow allows you to share your surveys across Weblink or URL, Mobile, Social, Email, Embed, Email Embed, SMS, QR Code, Mobile SDK, Slack, Teams, and Portal Share to collect feedback from your targeted audience.
One of our distinctive features - Recurring Surveys lets you automate and send surveys at regular intervals to gauge customer or employee pulse.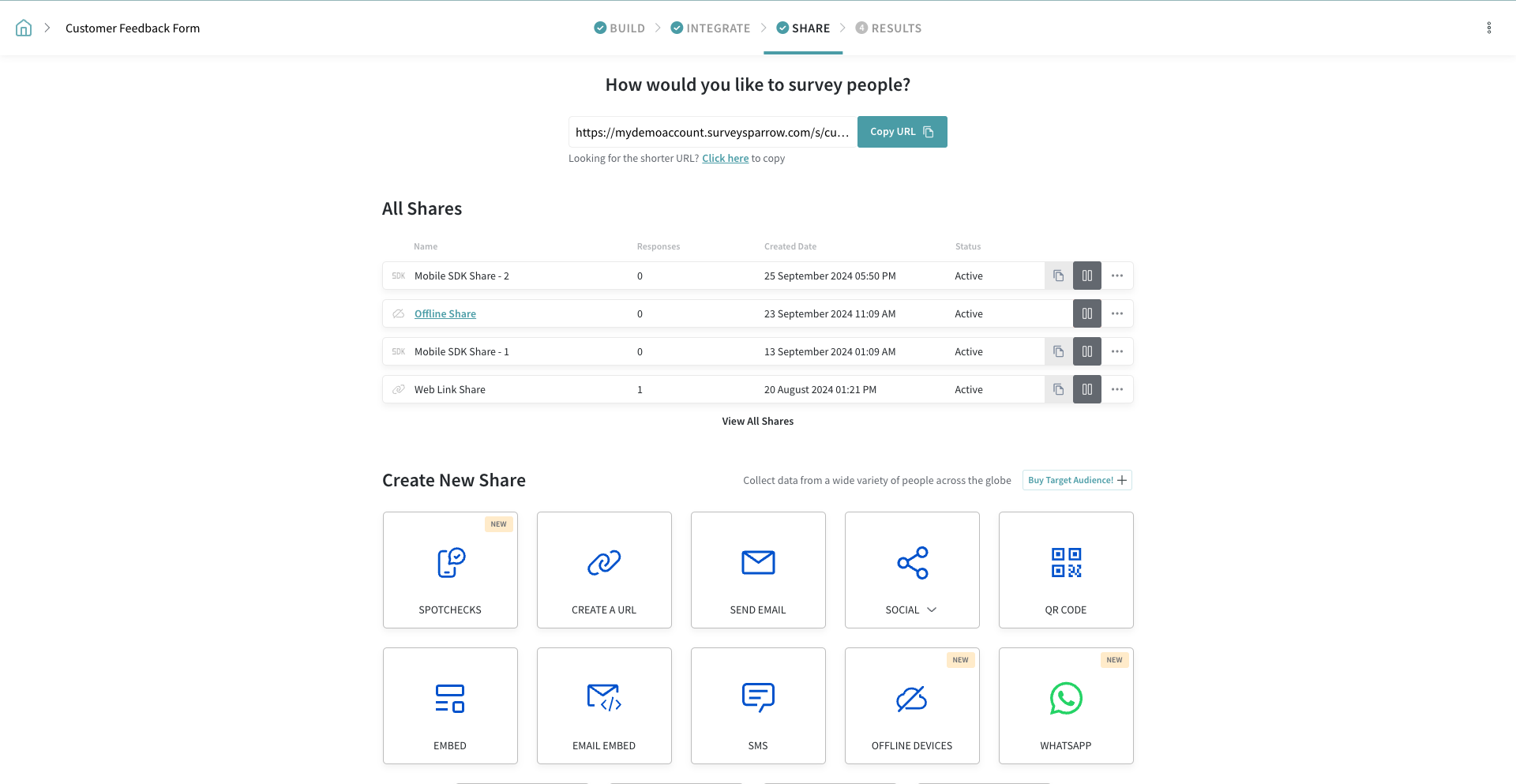 You can get an overview of your responses via dashboard and gain deeper insights of your survey reports with the graphical representation of reports. You can also download survey responses and slice and dice it accordingly.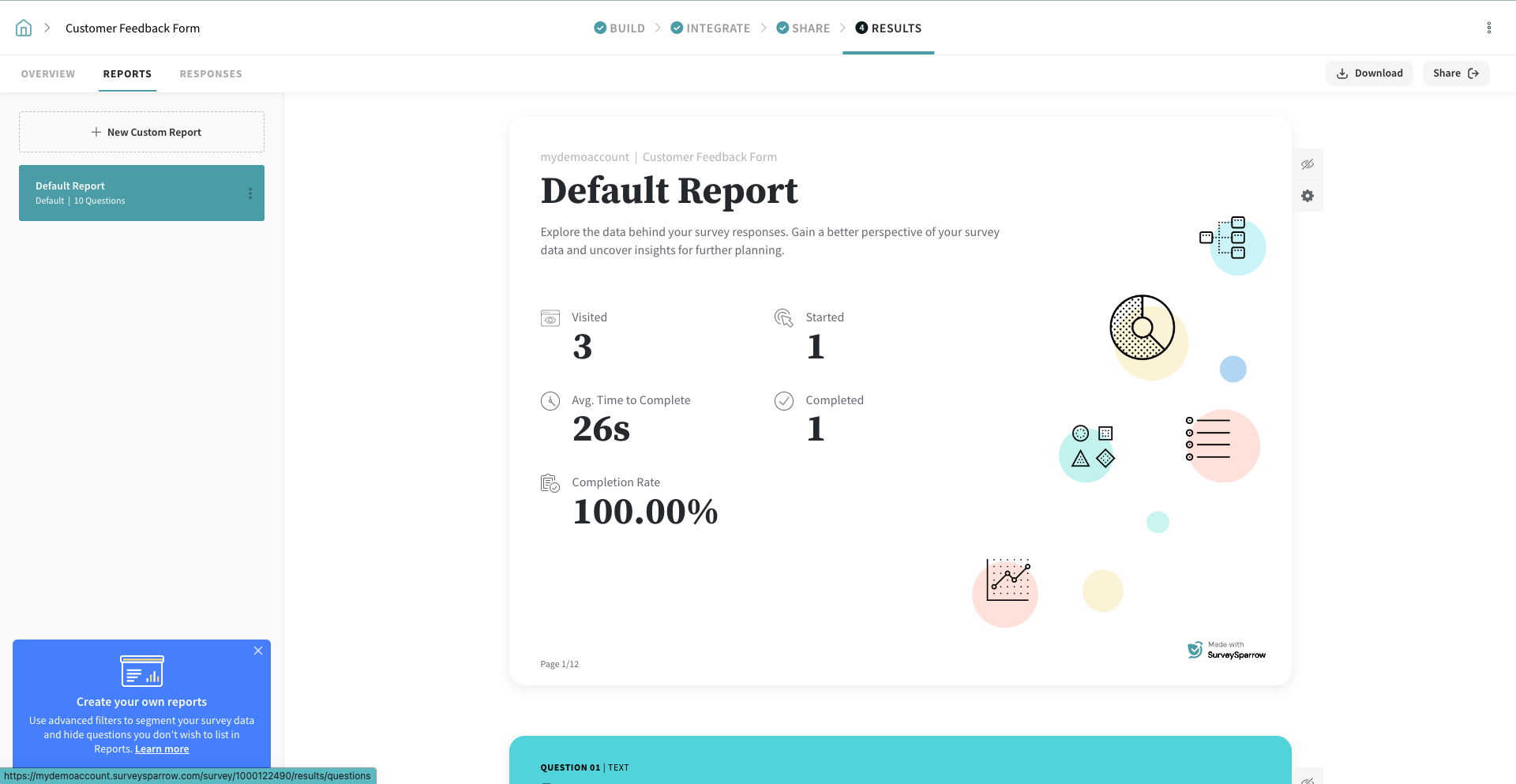 Now that you've created, shared, and collected responses for your surveys, it's time to analyse them all. That's where Executive Dashboard will come into the picture. Executive Dashboard lets you create an exclusive dashboard for your surveys to visualise the survey data, effortlessly. You can visualise them using various widgets including Vertical Bar Chart, Horizontal Bar Chart, Stacked Chart, Donut Chart, Line Chart, Composite Chart, Area Chart, Journey Chart, and so on.
How do you manage customer responses? There might be a few responses you will have to take actions immediately. E.g. You run an NPS Survey, and you find that you have more detractors than promoters. How will you solve their problems and eventually convert them into promoters? This is where Ticket Management plays its role. Ticket Management lets you close the feedback loop for your survey responses based on the priority level and enables you to effortlessly assign the responses to your teammates. You can create actionable items required to resolve the ticket and track them regularly with our in-built system.
Wouldn't it be easier to just automate actions based on survey responses? Our Custom Workflows lets you do just that. With Workflows, you can define clear conditions for survey, select actions of how you want to trigger the workflows, and head on straight to create a new workflow. You can send emails to your respondents who've met certain conditions, create customer responses into tickets, and automatically update your teams on Slack/Microsoft Teams based on survey responses.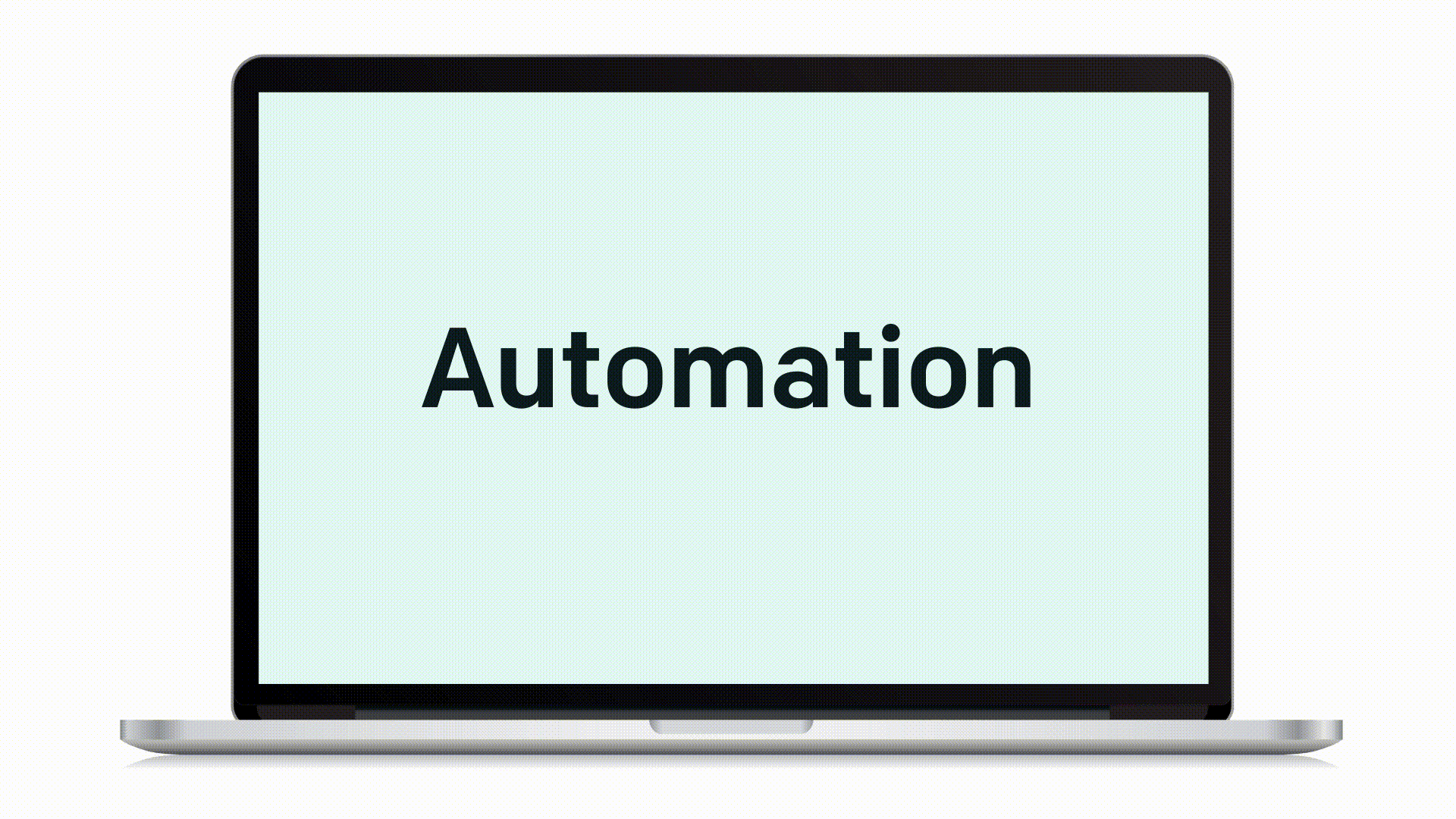 Customer Experience (CX) is defined as the impression your customers have about your brand. It could be a personal experience or hearsay. It could be an opinion that got formed at their first interaction with you or could have developed over the various stages of the customer life cycle.
SurveySparrow has a whole new module that's built to run customer experience surveys. There are three significant measures to understand customer experience with your brand - NPS, CSAT and CES. Each one of them is discussed in detail below:
A high NPS(Net Promoter Score) indicates that the majority of your customer base is happy and that your business provides an outstanding customer experience program.
The respondents are classified into 3 categories:
Promoters - Customers who are rated 9 & 10
Passives - Customers who are rated 7 & 8
Detractors - Customers who are rated 0-6
NPS is auto-calculated by subtracting the percentage of detractors from the percentage of promoters.
NPS = % Promoters - % Detractors
CSAT(Customer Satisfaction Score) focuses the customer's attention on specific touch points they were satisfied or dissatisfied with.
As shown in the below screenshot, the respondents will be classified into 3 category
Satisfied Customers 😍 are represented as green color smileys (rated 4-5) .
Neutral Customers 😐 are represented as yellow color smileys (rated 3).
Dissatisfied Customers 🙁 are represented as red color smileys (rated 1-2).
The system auto-calculates the scores based on this formula:
CSAT % = (Number of Respondents rated 4-5 / Total number of Respondents) X 100
The Customer Effort Score (CES) measures the amount of effort taken by a customer for various interactions with your product or service. It allows you to find weaknesses at each customer touchpoint.
The respondents will be classified into 3 categories:
Low Effort - Customers who are rated 5 - 7
Neutral - Customers who are rated 4
High Effort - Customers who are rated 1 - 3
The CES score is auto-calculated using this formula:
CES Score = the sum of all responses / total number of responses. The Value is between 0 to 7.
What are 360° assessments?
"360° assessments are a performance review process that focuses on evaluating an employee's performance in order to identify their key strengths and weaknesses and in turn, drive organizational-wide growth."
The 360 feedback system has been widely adopted by organizations since it's a productive process that can help employees reach their maximum potential in the workplace. It also builds a stronger bond between employees and managers due to the transparency achieved and improves employee retention on a larger scale, thus driving company growth to greater heights.
For example, Netflix conducts 360° performance reviews continuously throughout the year and has done away with the "annual review" to provide frequent opportunities for employees to improve their skills and work ethics. They even make the feedback public within the company to achieve 100% transparency and maintain a high-performing, competitive work environment. Netflix's CEO, Reed Hastings, encourages every individual to be bluntly honest with one another in order to avoid office politics, promote openness in the workplace, and drive collaboration.
Likewise, other organizations such as Google, Deloitte, Amazon, Uber, and others have set in play various 360 review initiatives to boost organizational performance.
The 360° assessment typically consists of four roles:
Subject: This is the individual being evaluated. The subject does a self-evaluation assessment and also nominates their peers to review their performance. Post-assessment, once the report is ready, the subject together with the HR administrator discuss a clear-cut workflow for personal growth and development.
Evaluator: These are the peers & co-workers that are nominated by the subject. Their main job is to evaluate the subject thoroughly and honestly and provide valuable feedback that can help boost their performance.
Approver: This is the manager. They also evaluate the subject as well as approve evaluator nominations, and the final report once all assessments have been completed. The approver and the admin work together towards devising a thorough development plan for the subject.
Admin: This is the HR administrator that conducts the reviews, formulates the questions, works on the subject's development plan with the approver, and ensures that the procedure is known and followed correctly in the organization. They share the reports to the subject once the manager has approved them. They also help the subject with any clarifications they might have after delivering their growth plan.
Get started with SurveySparrow
You start by signing up. If you haven't already, sign up with SurveySparrow here. Once you sign up, we'll create a unique URL for you that can be used to log in to your account.
Using SurveySparrow is a smooth and effortless process. You don't necessarily have to be a tech-savvy person to use SurveySparrow. This amazingly conversational platform is super easy to use :)
Please reach out to us if you have any questions. We are just a chat away!