Get updated when a user completes a survey
Suppose you have sent out an employee pulse survey or customer satisfaction survey and are awaiting the survey responses. SurveySparrow offers the email notification feature which alerts you once a respondent completes a survey. You can also send these emails to multiple recipients to alert them of the same. In addition, you can customize the subject & content of the notification email.
To enable this feature, please follow the steps mentioned below:
1. In your survey builder page, click on the email notification icon.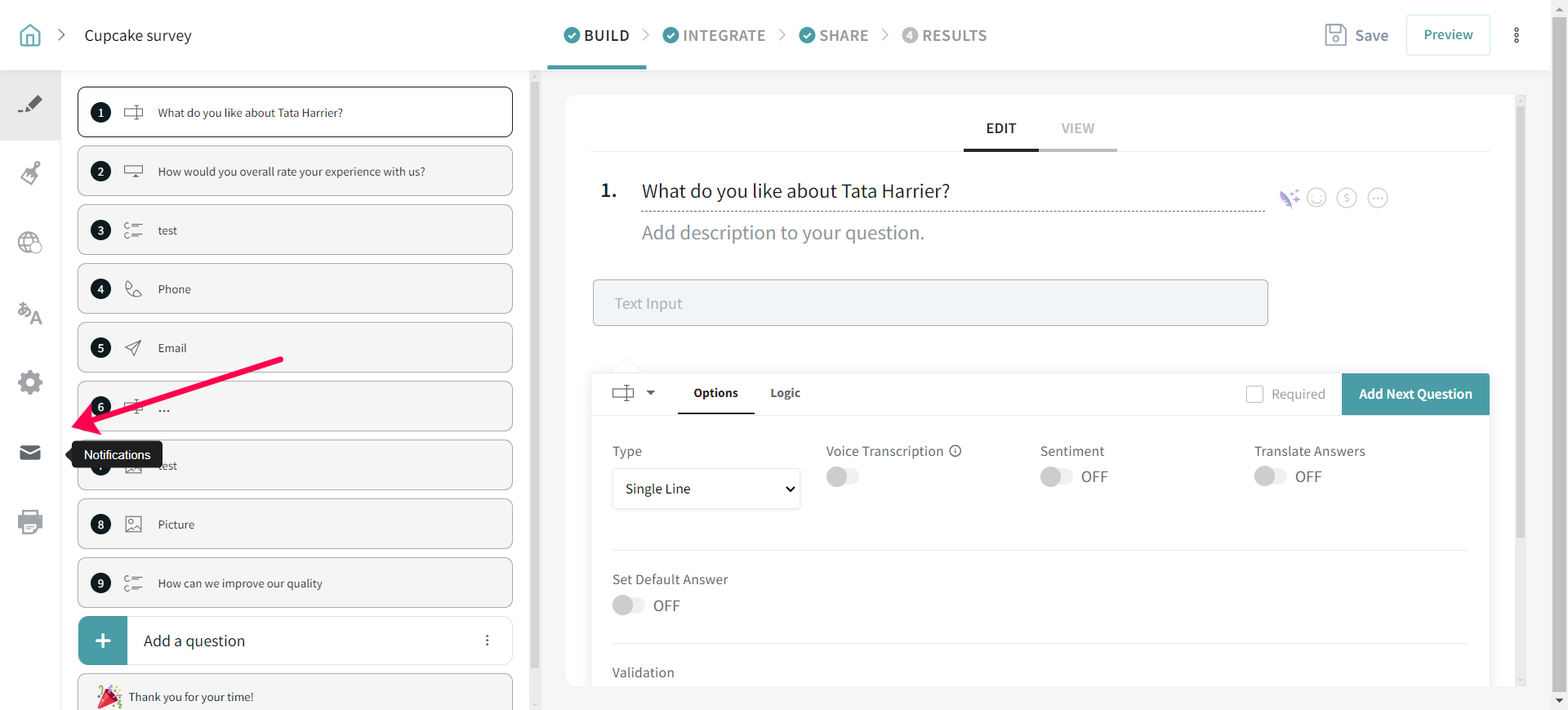 2. You will be redirected to the Email Notifications page. Switch on the required toggles and click on the Customize button.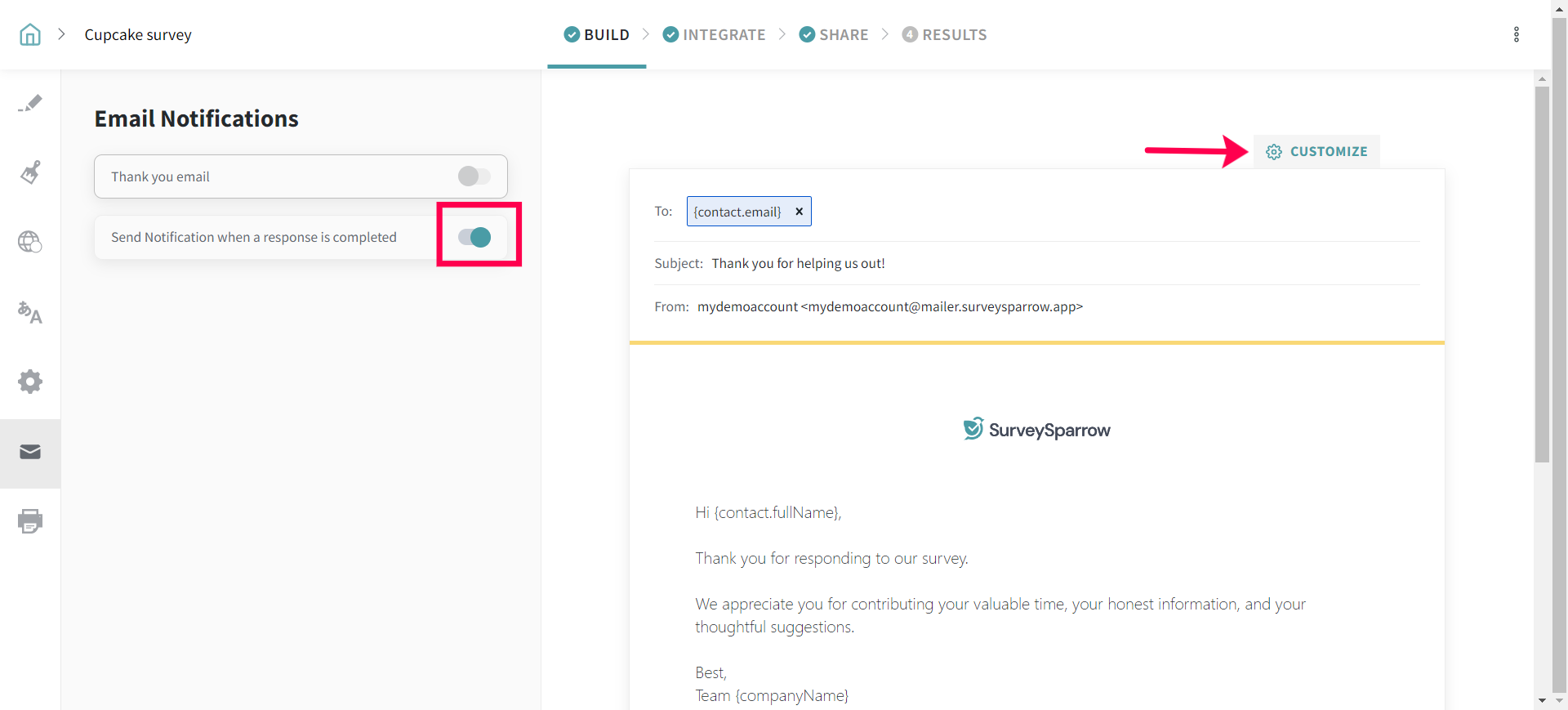 The following window appears. Enter the To, Subject and the body of the email. Click on the Save icon to save the changes. Now, you will start getting notified whenever a new survey response has been entered.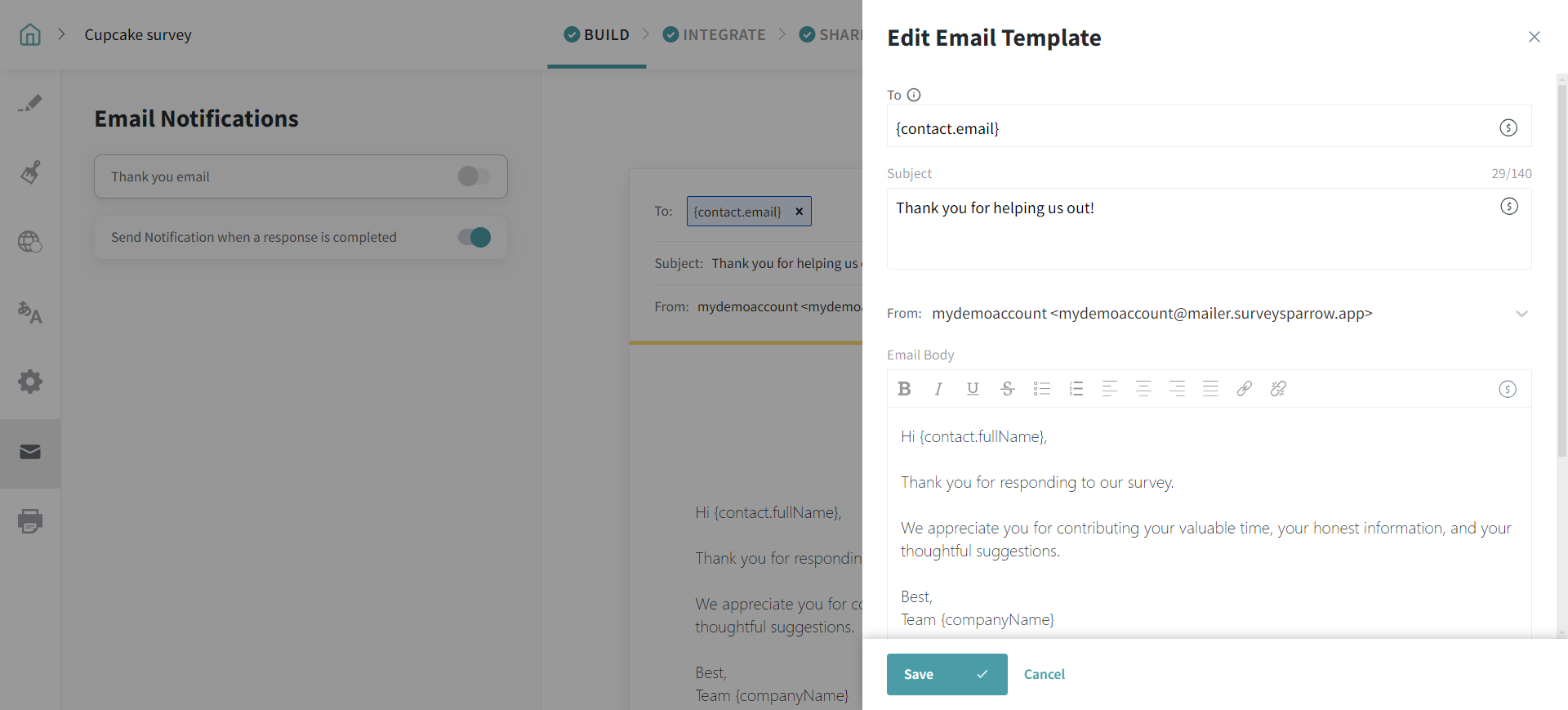 To know more about the survey editing options, you can refer to this article.