With Unsplash and Giphy integration, you can add images and gifs to your surveys without leaving your SurveySparrow account. Save yourself the time and effort of manually downloading each and every image/gif. Add life to your surveys, and deliver more engaging experiences to your respondents.
Note: You can add images and gifs to the Picture Choice question type. Gifs are not supported as background for the surveys.
Let's see how it works:
1. Click on the image field above your question, or you can click on the 'more'
button next to the dollar sign($) icon and select the image icon.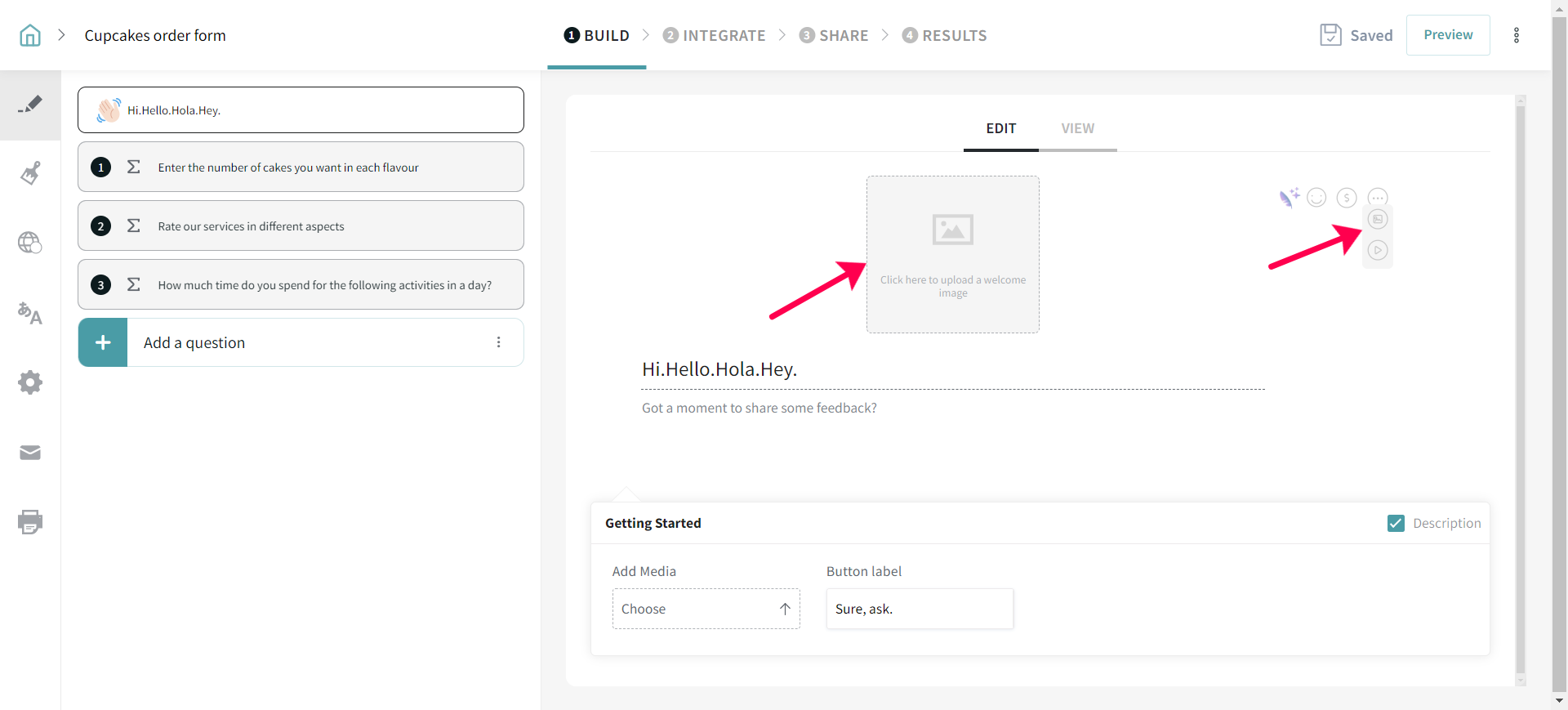 2. You have three options: you can add an image from Unsplash, upload from your device, or add a gif from Giphy.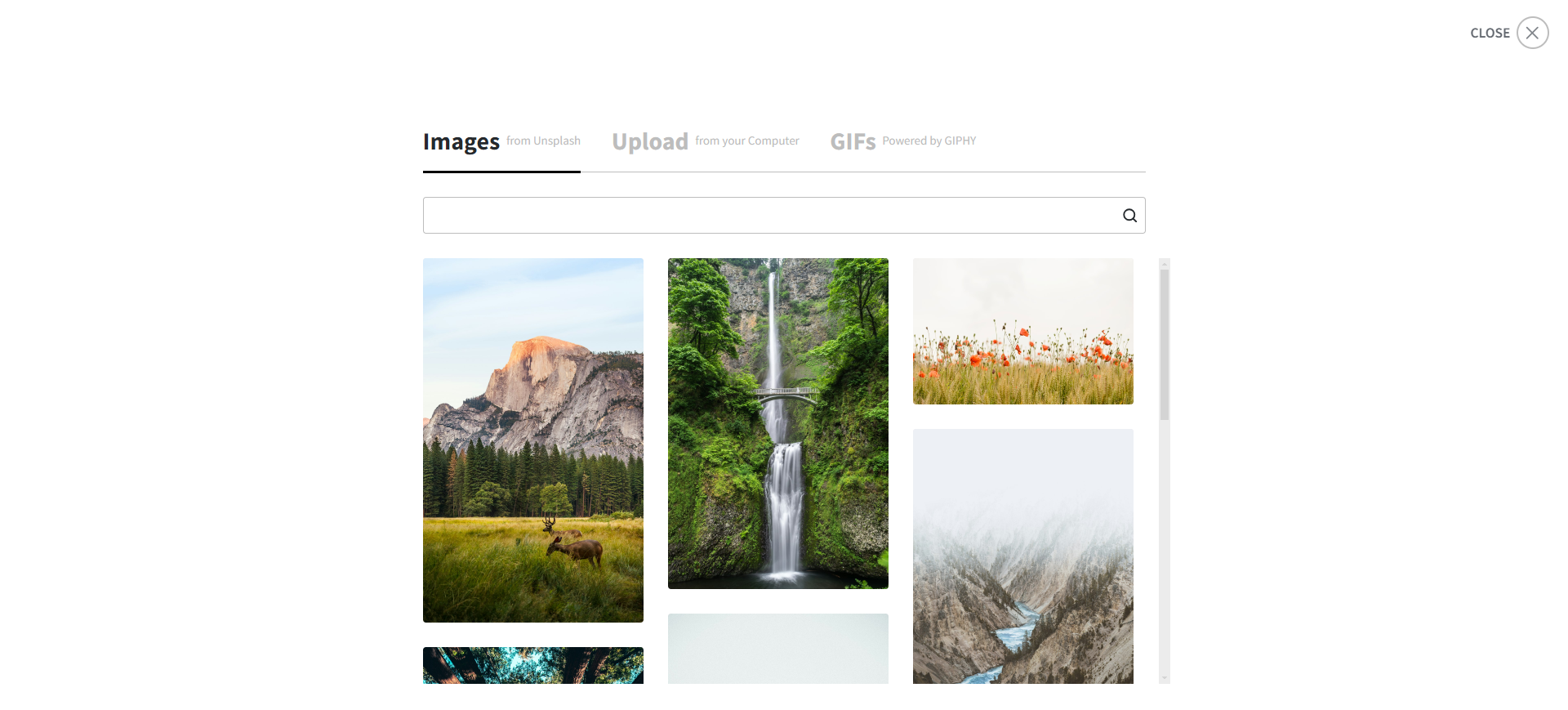 3. And that's it. You're good to go!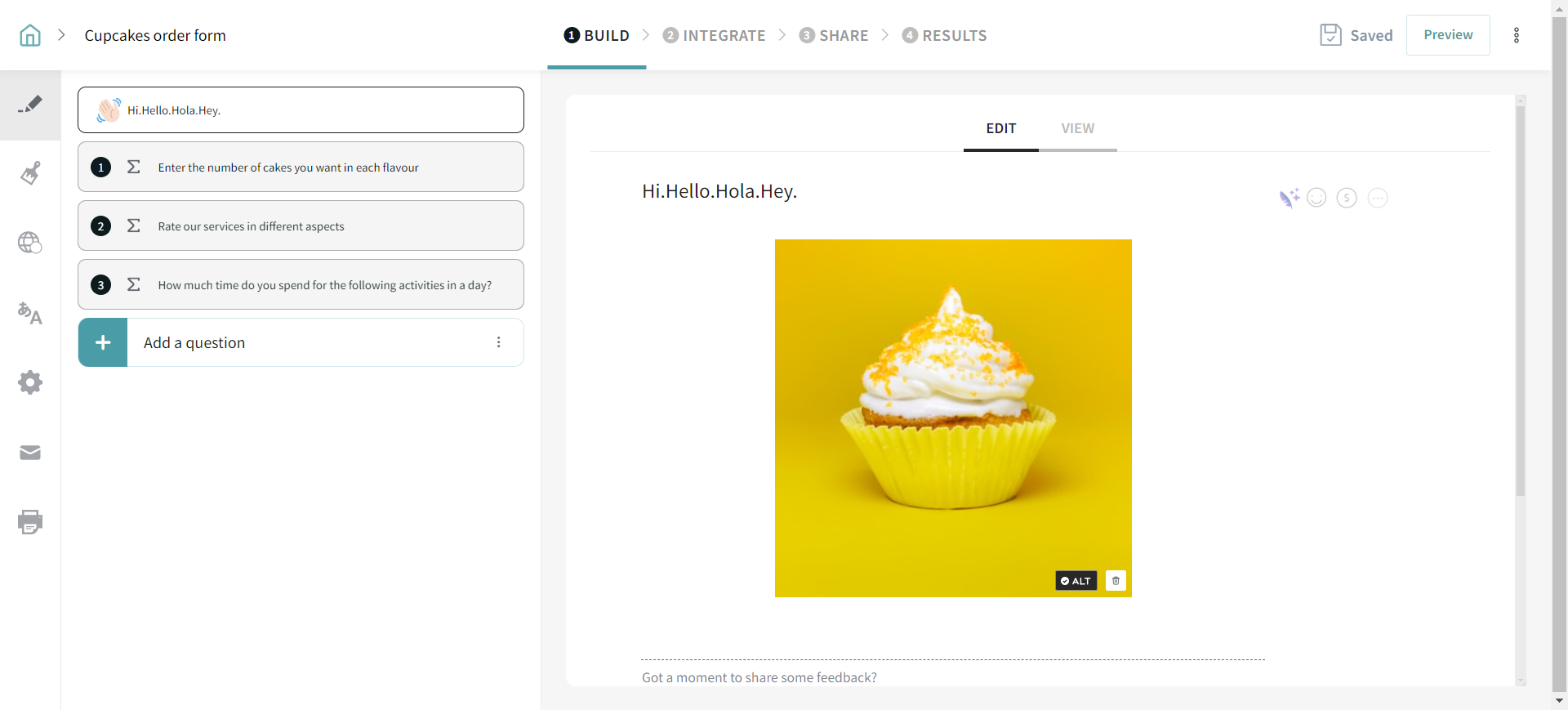 Amazing! You have now learnt to make the surveys more visually appealing.