Get more data with the enhanced matrix grid question type
While drafting a survey, keeping it short, crisp and relevant increases response rates. With question types like the matrix grid, rank order, drag & drop, it is possible to collect more information from your respondents without making the survey long and packed with questions.
To get more pertinent info in hand, respondents can:
Select more than one option from the given choices
Enter a custom input of their preference
There are four types of Matrix Types.
Radio Button
Checkbox
Text
Dropdown
Let's look at an example of each of these matrix types.
By default, the system creates a radio button matrix question type. You can change the Matrix Type from here: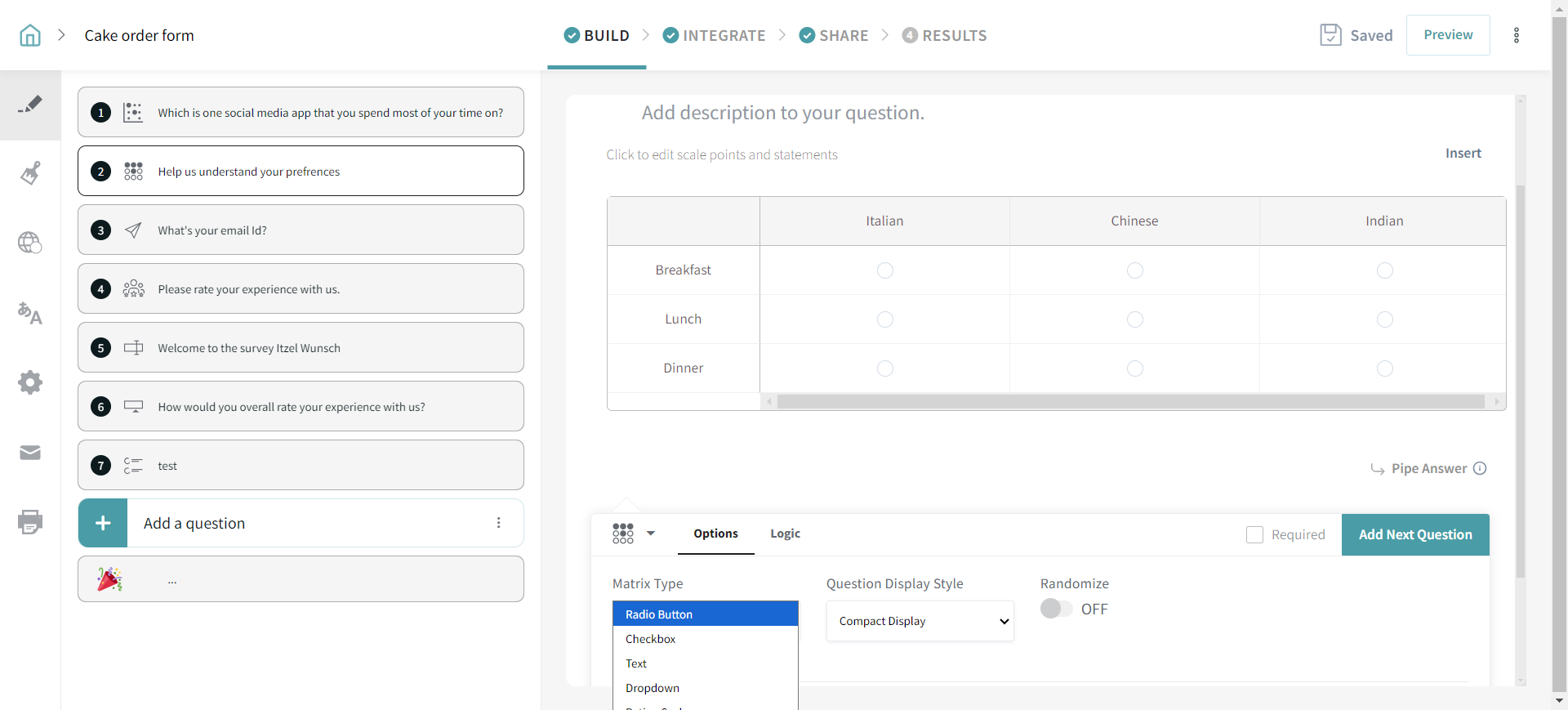 1. Radio Button
You can select only one option for a row.

Preview: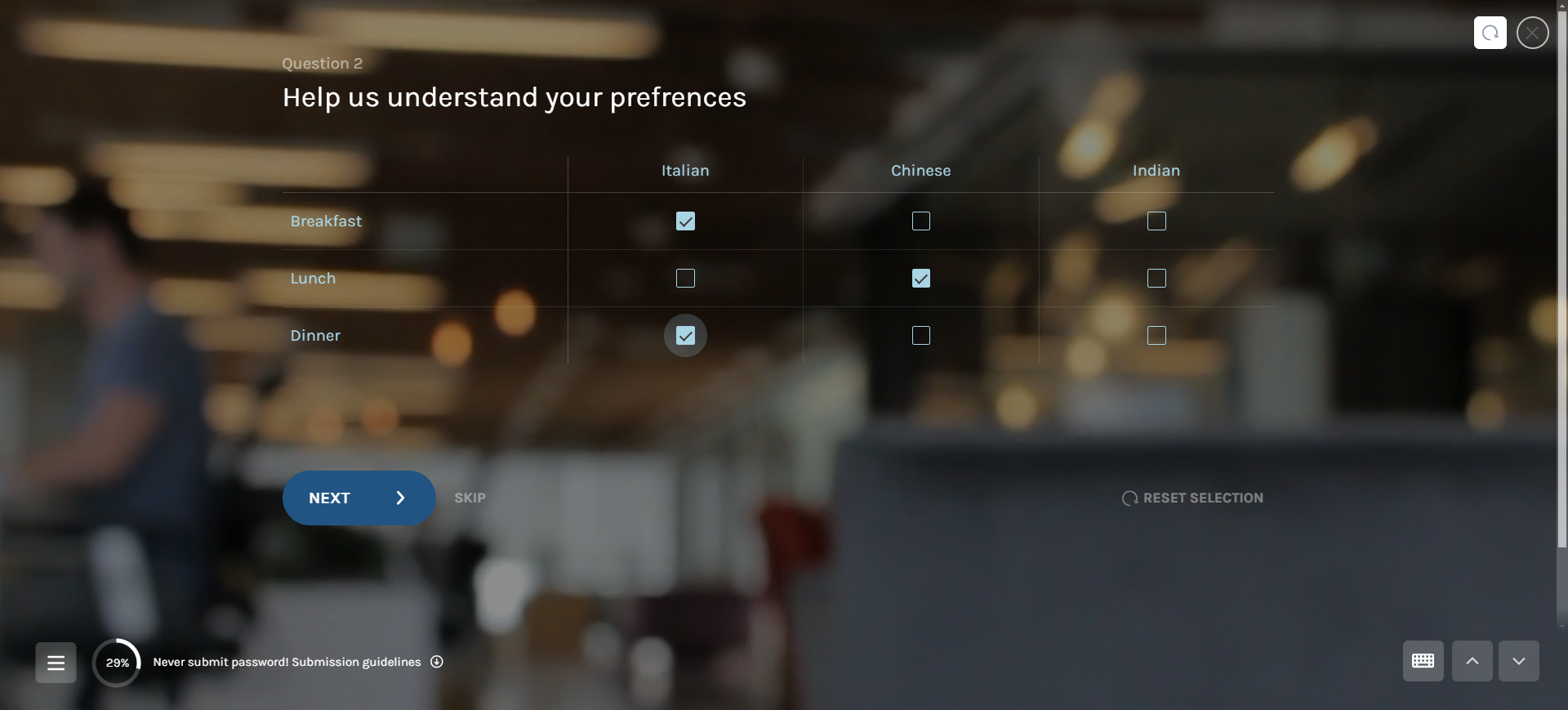 2. Check Box
You can select more than one option in a row.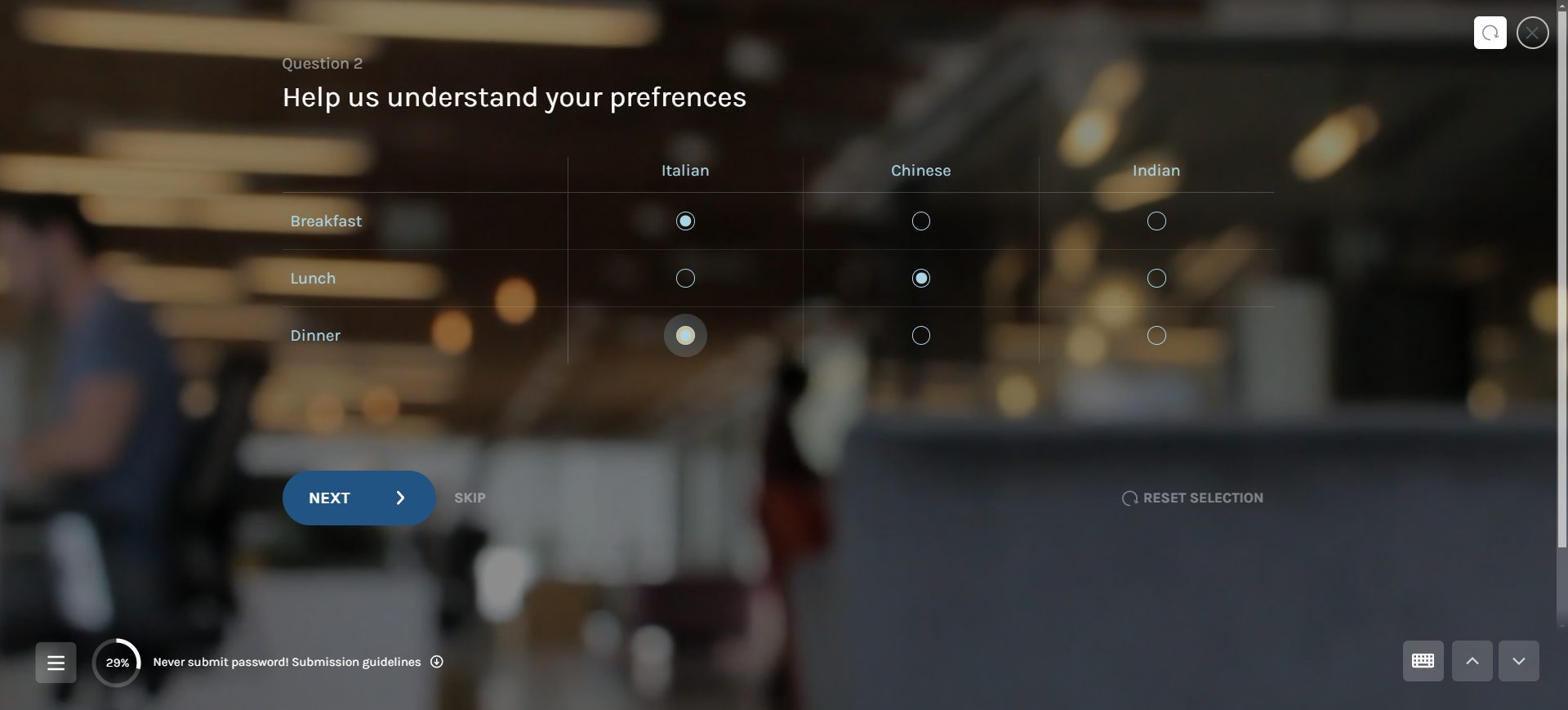 Preview: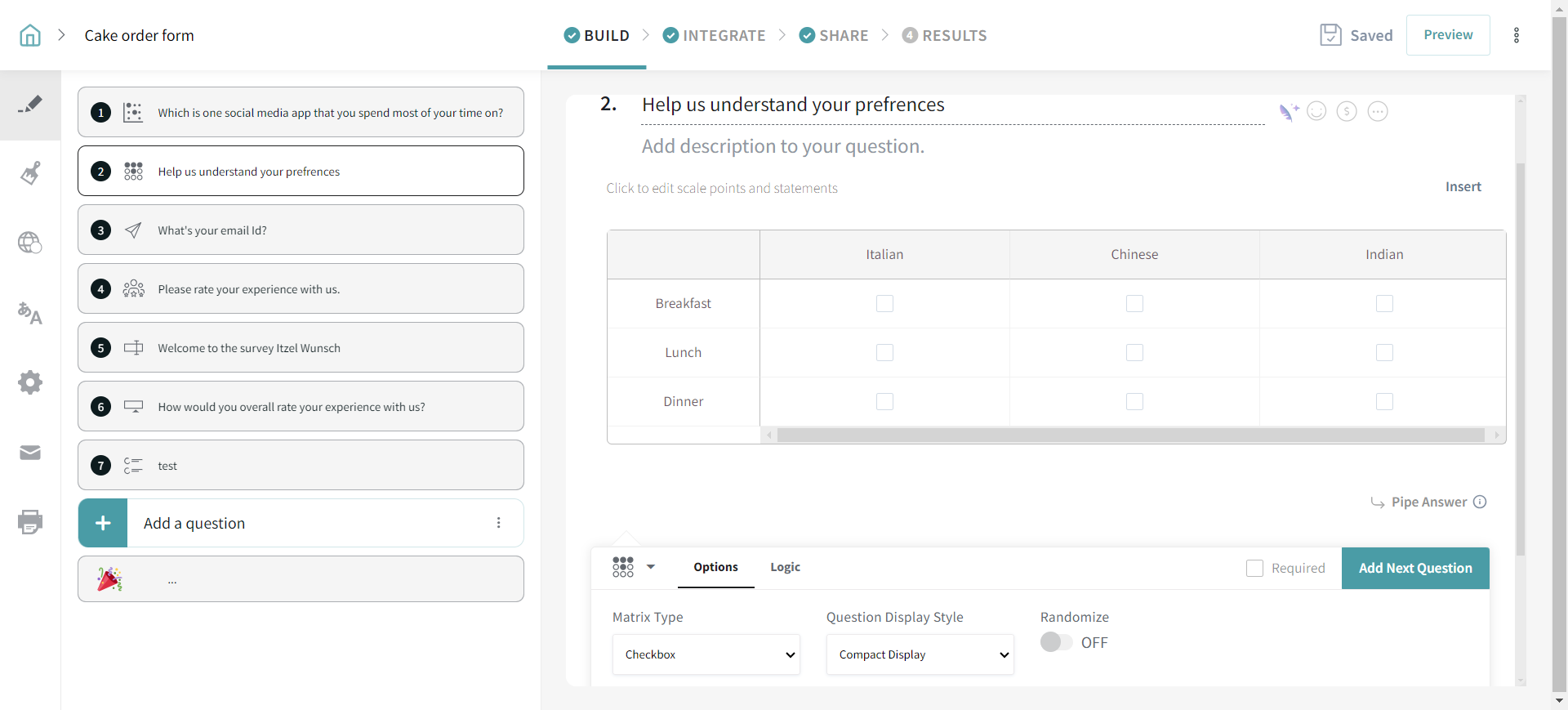 3. Text
Text matrix type allows the users to enter free text when they answer.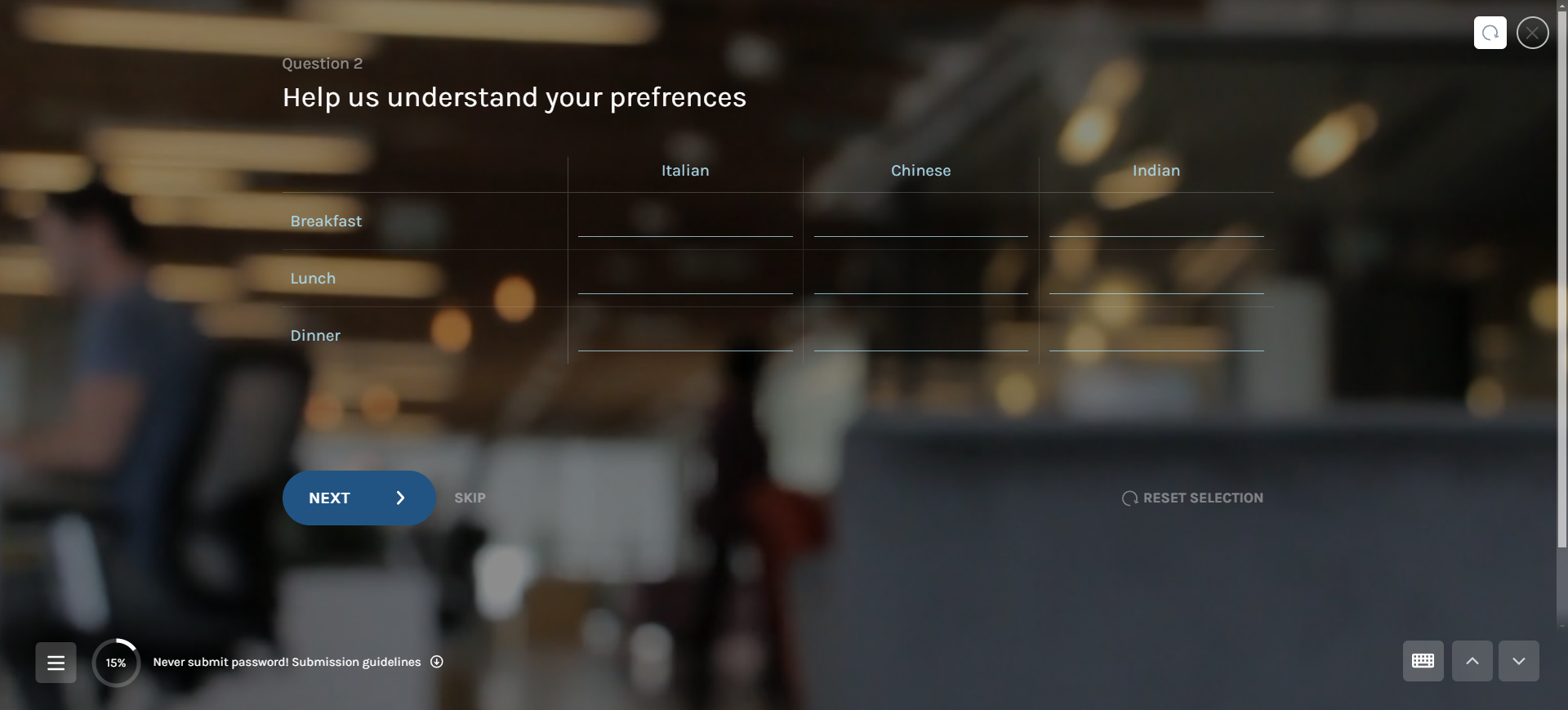 Preview: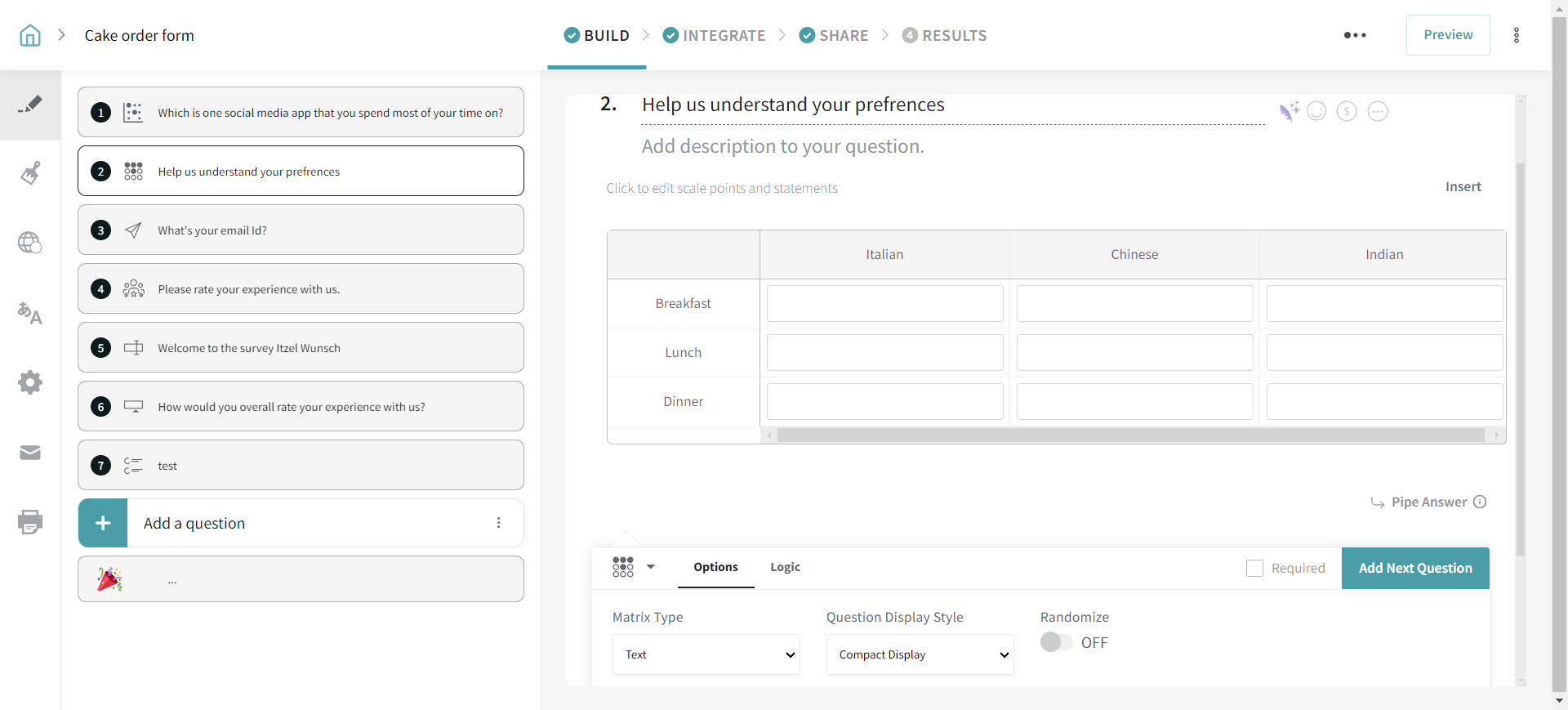 4. Dropdown
A list of options is shown in each cell of the matrix from which the respondents can choose their answers. To add or remove the values in the dropdown, click on the option highlighted.

Add options: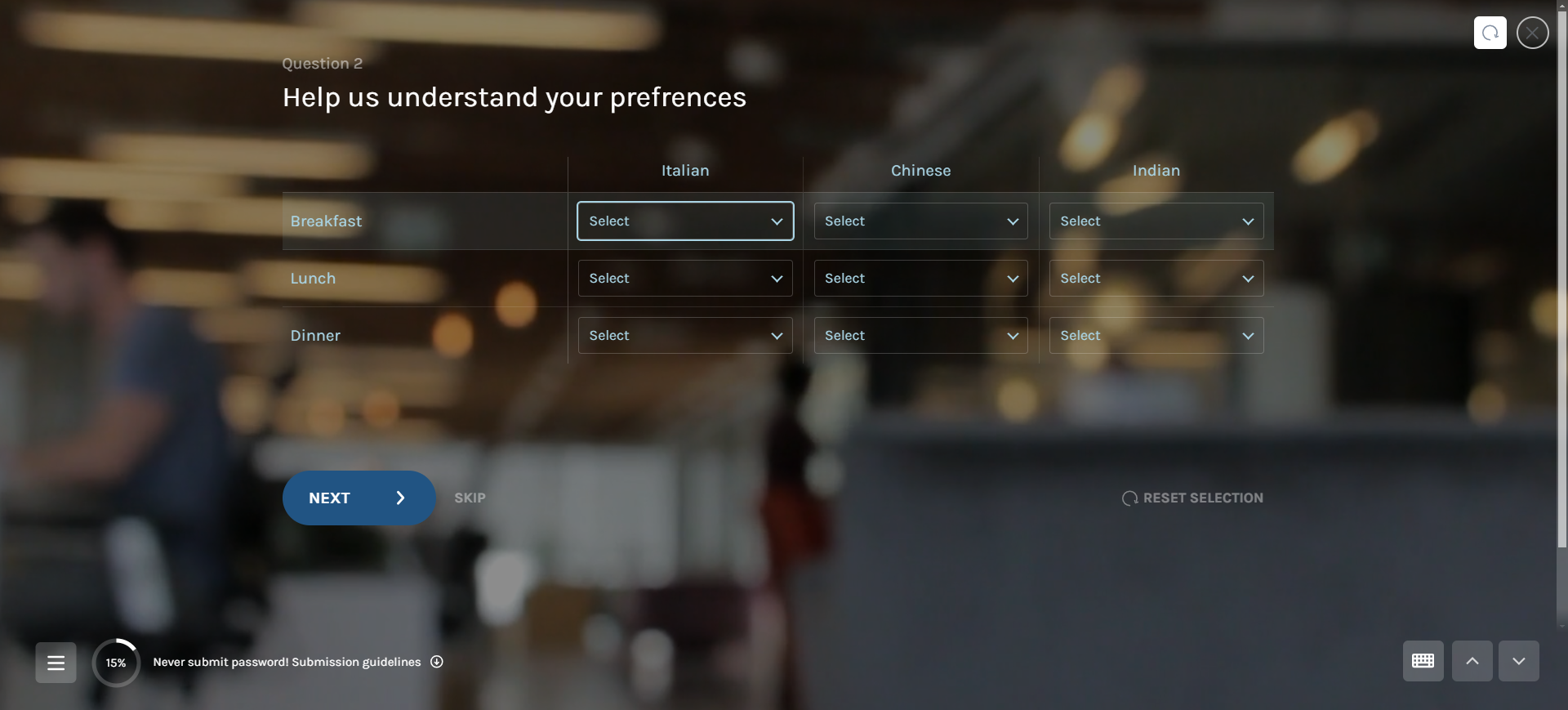 Preview: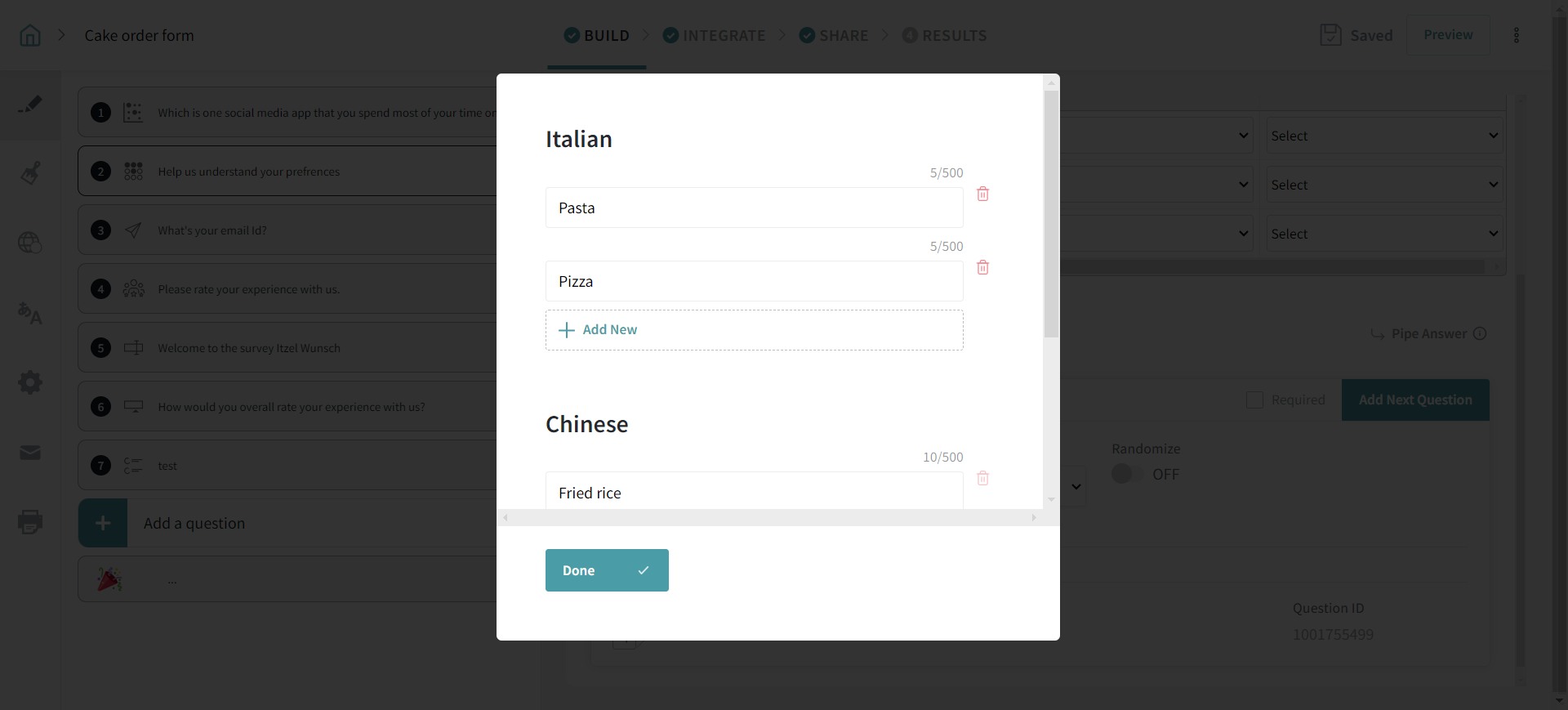 5. Rating Scale
Rating scale shows the rating in each cell of the matrix.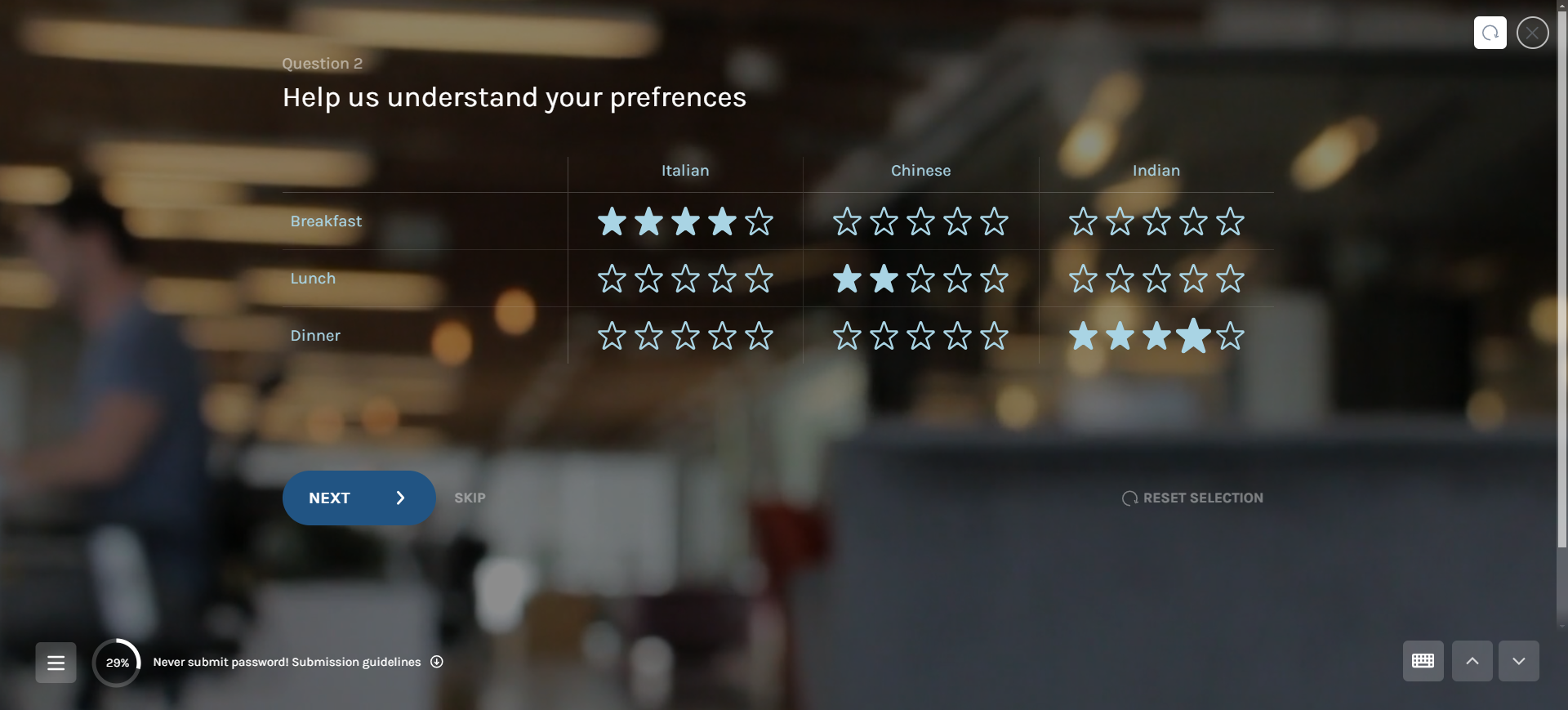 Preview: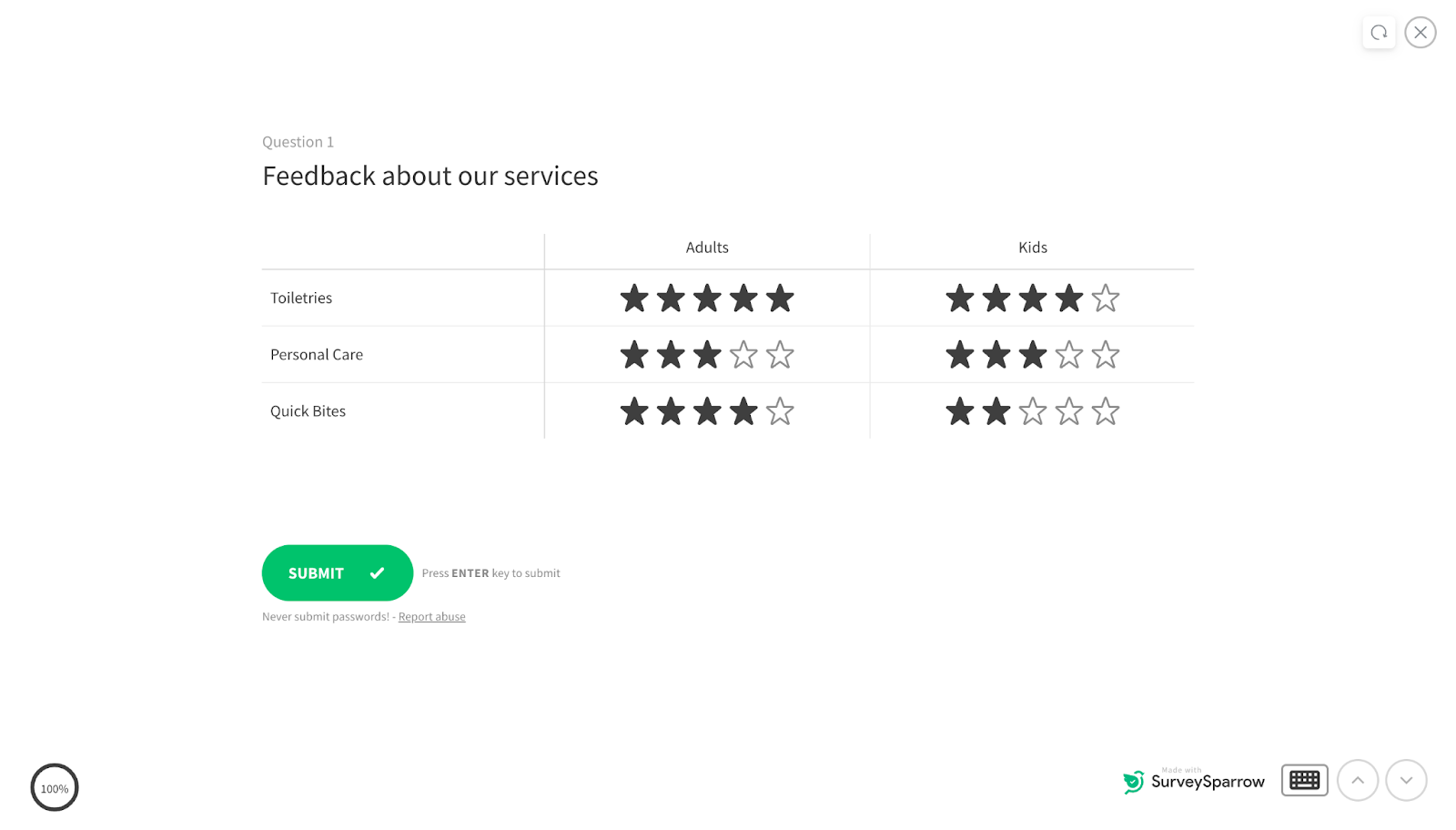 To insert/remove rows or columns, you can use the option highlighted in the screenshot below: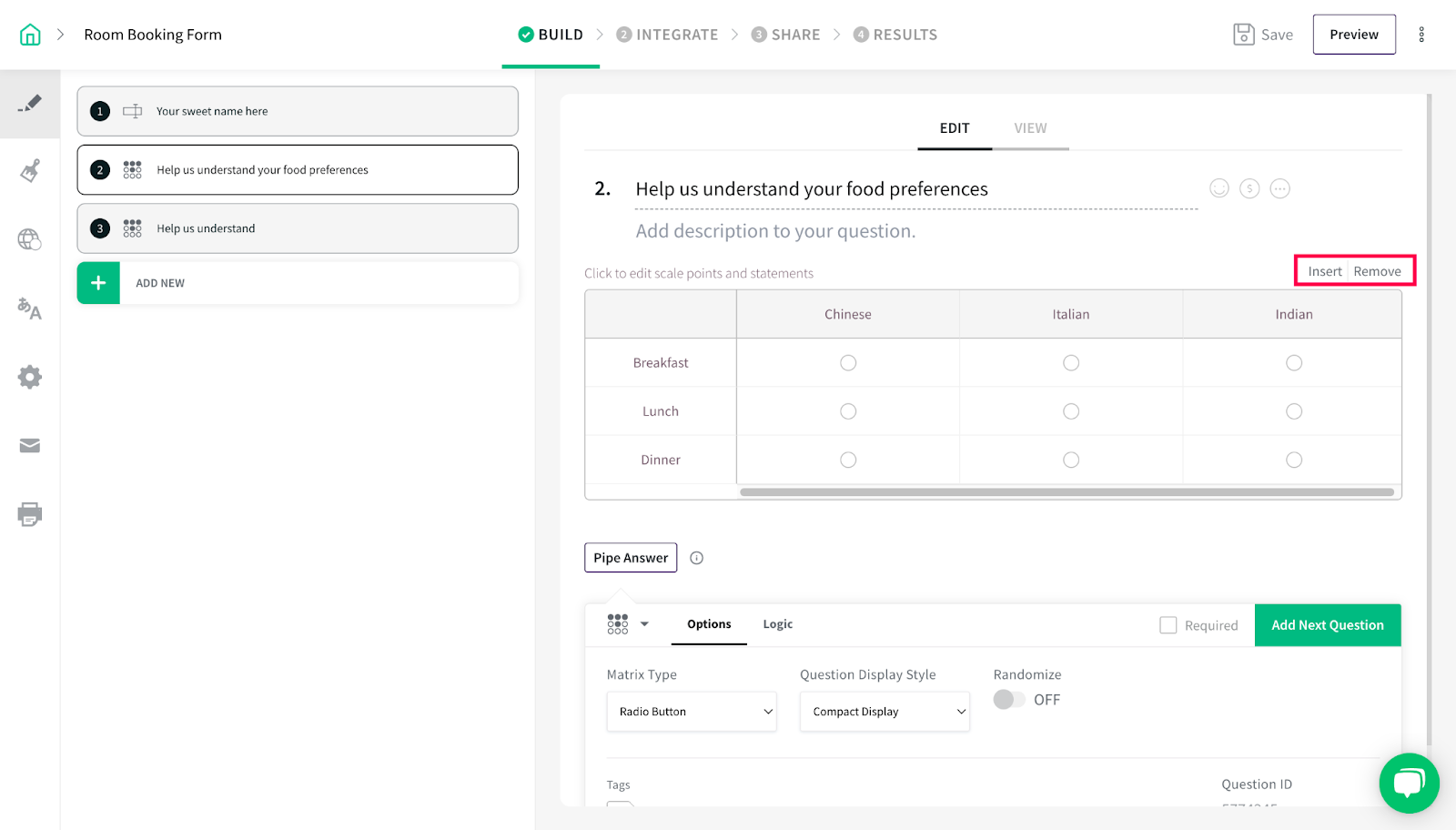 That's all about the Matrix Question type, for now!
There is another interesting option that you might have noted in the screenshots which is Pipe Answer. Follow this link to know more about this feature.