Sentiment Analysis from NPS Surveys helps you to identify the context and mood of a respondent based on the survey responses. The responses can be of the following sentiment types,
Positive
Negative
Mixed
Neutral
You can filter the sentiment-based responses in the Results tab and Responses of your NPS Survey.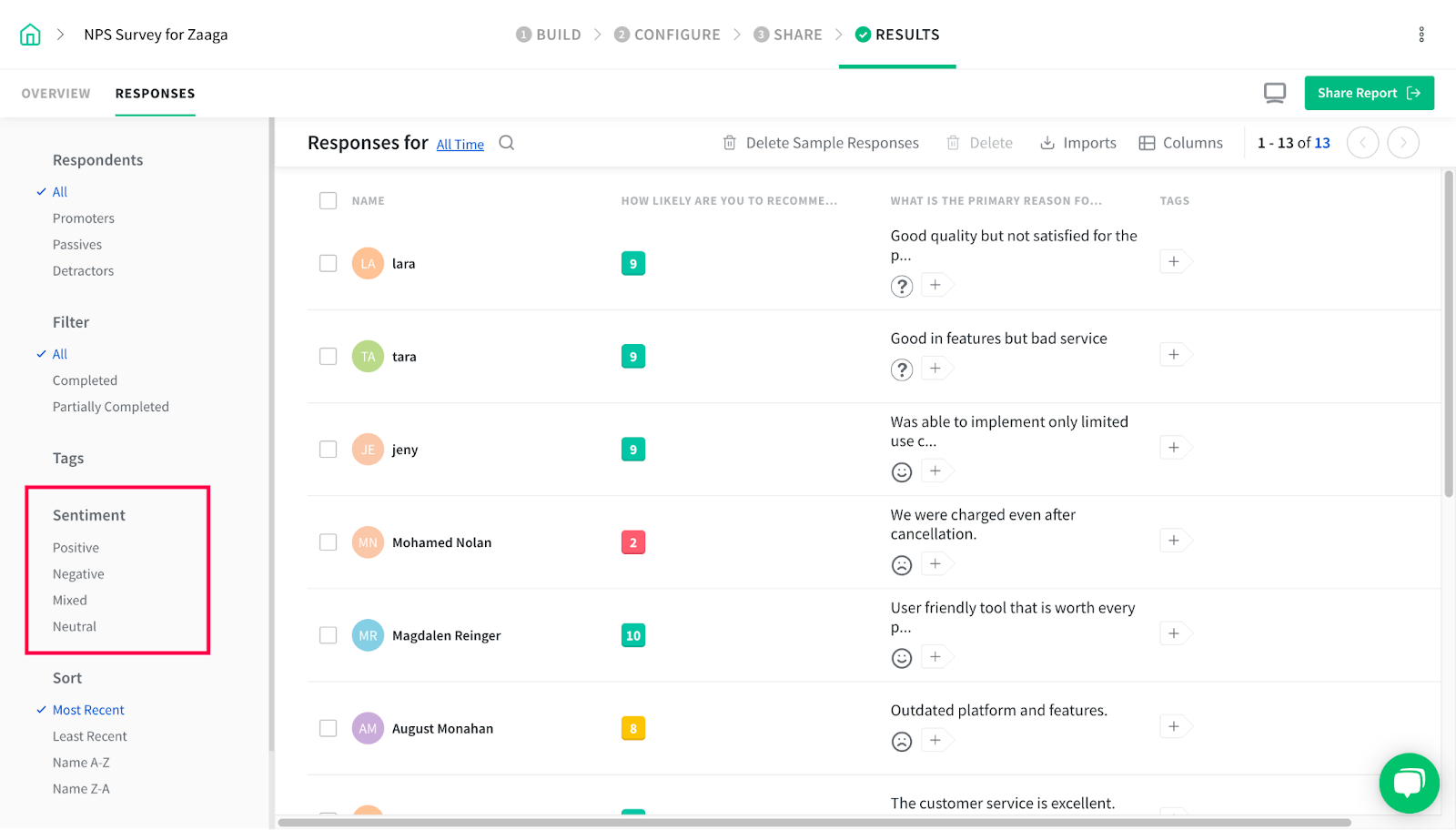 Let's dive deeper into each type.
Positive Response:
These responses usually happen when a respondent is extremely happy with your product/service.
The responses mostly appreciate your product or service, giving excellent feedback for your employees, or mentioning anything positive about your company, product/service, teams, and individual employees.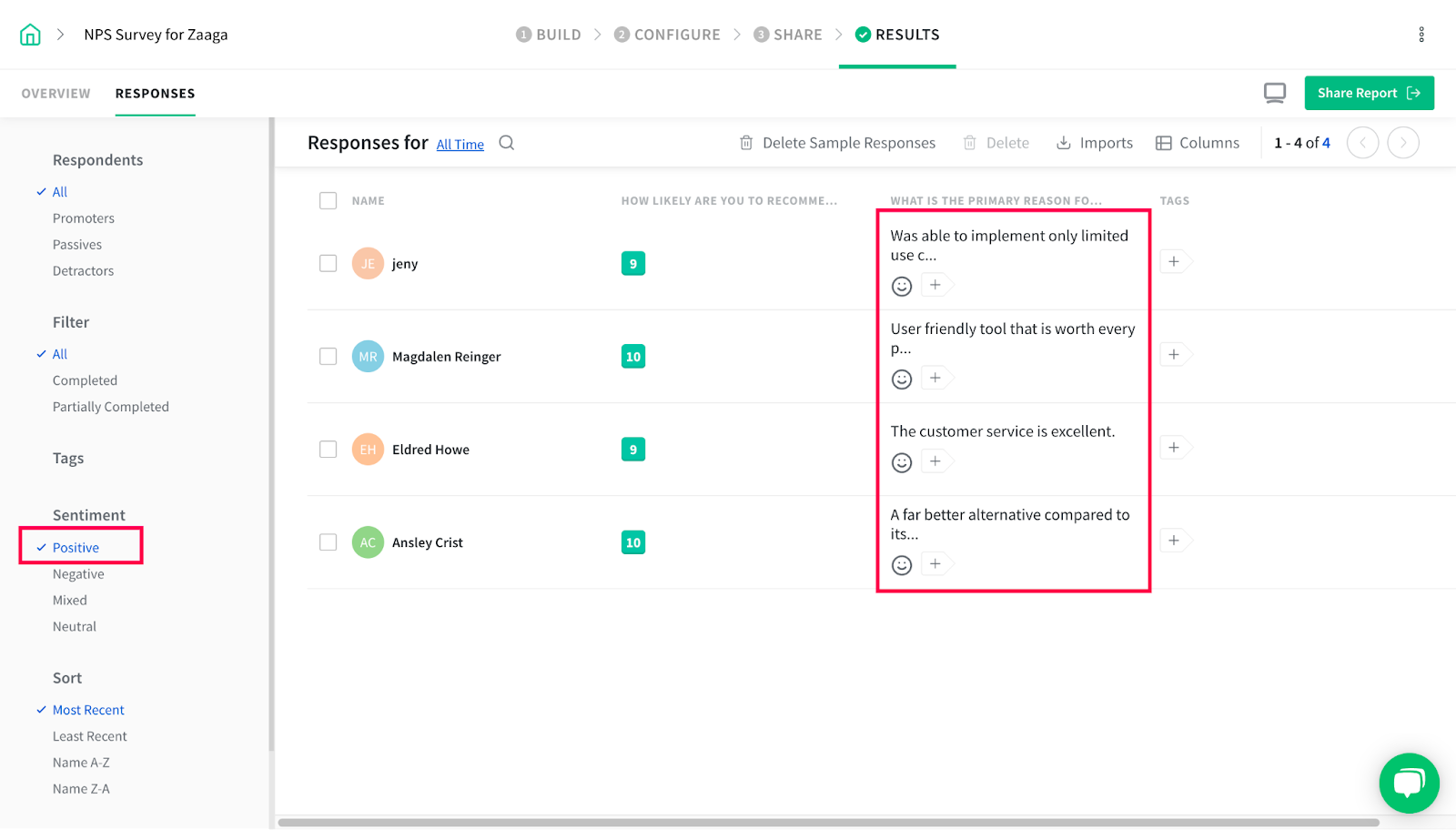 Negative Response:
These responses usually happen when a respondent is totally unhappy with your product/service.
The responses are not that great. The respondents might use some negative words to explain the reason for their dissatisfaction.
But you can definitely take those responses as constructive feedback and get to know what went wrong. There's no better opportunity to get your unhappy customers to a happy state!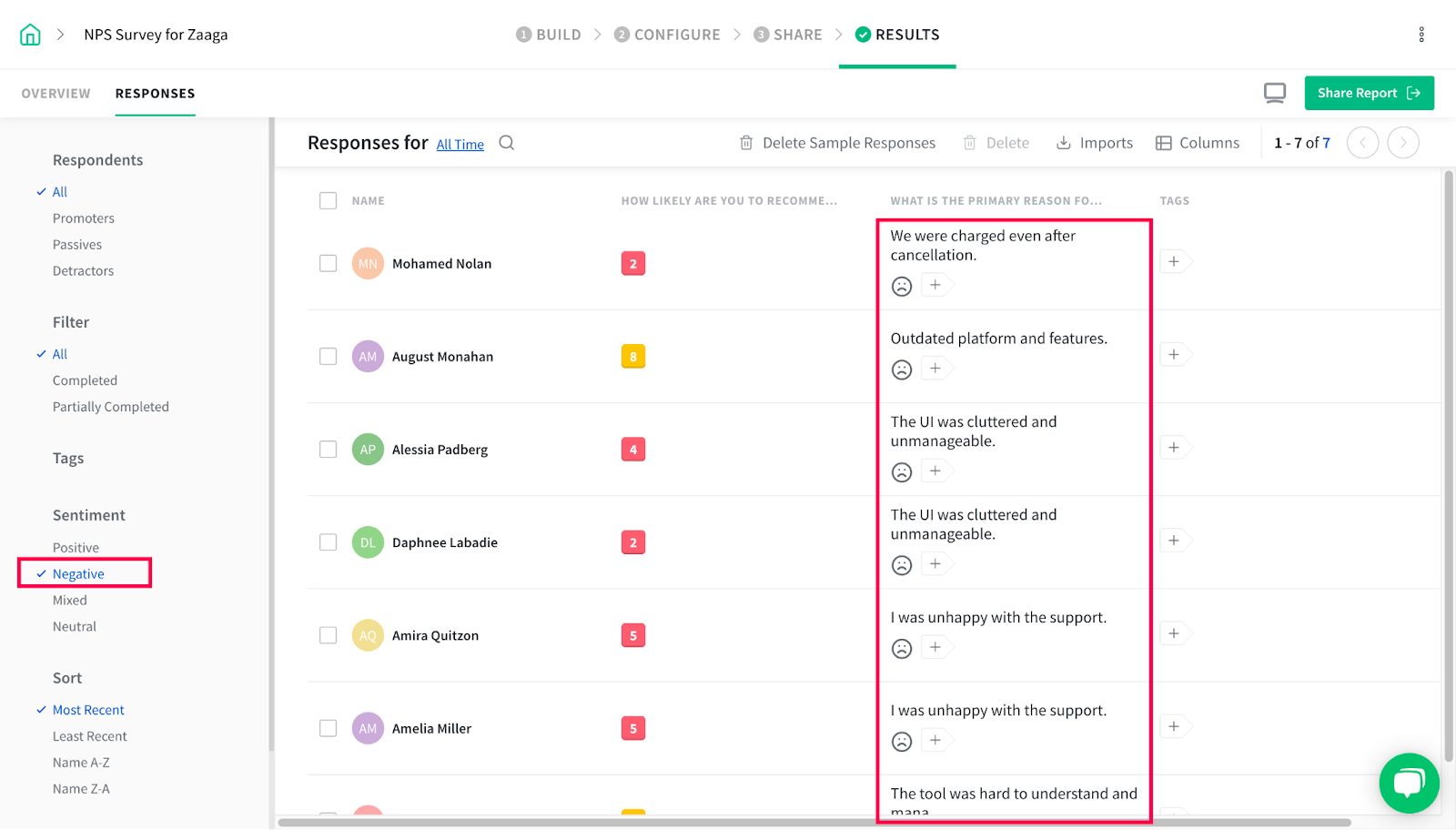 Mixed Response:
Mixed Responses essentially mean your customers are neither happy nor dissatisfied. They are somewhere in between.
It's your job to figure out what's working and what's not. These are the right people to reach out to as a way of knowing your business better.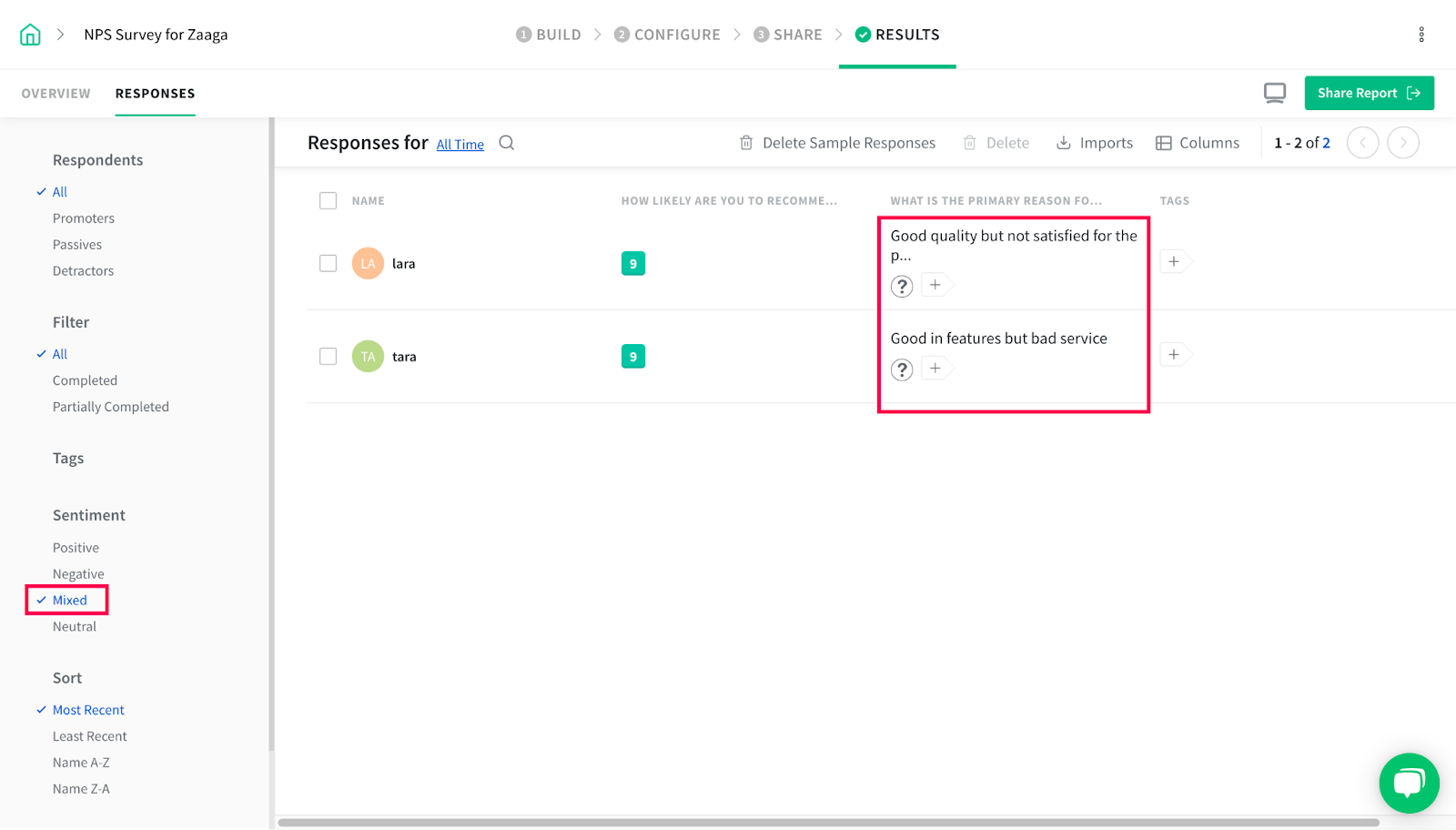 Neutral Response
Neutral responses are genuine feedback that your customers have got for you.
You should take them seriously and work to meet your customer needs.
If taken otherwise, you might lose them for life. So, make sure you act on them asap.
Advantages of Sentiment Analysis
It helps you identify whether your customers are happy or dissatisfied with your product/service.
It enables you to take immediate actions of the negative responses before they become your detractors.
It's an excellent opportunity to find what went wrong for your customers and solve their problems before they yell at Social media.
If the respondent gives you a high rating (9 or 10) but is slightly unhappy with some service, Sentiment Analysis will allow you to uncover those negative or grey areas.
Things to keep in mind:
Sentiment Analysis works purely based on the kind of words used in the follow-up question's response.
Even if the score is positive (9 or 10), there are chances that the response might be tagged under Negative response. So it depends only on the words used in the follow-up question.
That's it!
We hope you make the max out of all these sentiments and drive significant results to your business.