Download individual survey reports
The 'Individual Survey Report Download' feature, allows you to download the report of a single question from your survey.
This helps you to analyze the results of each question individually rather than searching through the entire survey report. Once the results are generated it is sent to concerned individuals to create an action plan. Any response that can be represented as a chart or a graph can be downloaded separately. To make it easier to share, you can download it in JPEG or PDF formats.
Here's an example to understand the feature better.
Imagine you are conducting an employee satisfaction survey in your organization. You want to present the satisfaction level alone to the HR department, not the other results. With this feature, you can send separate reports to the different departments.
Here is how it works :
After successfully collecting feedback, follow these steps.
1. Go to the Results tab of the survey and then to Responses.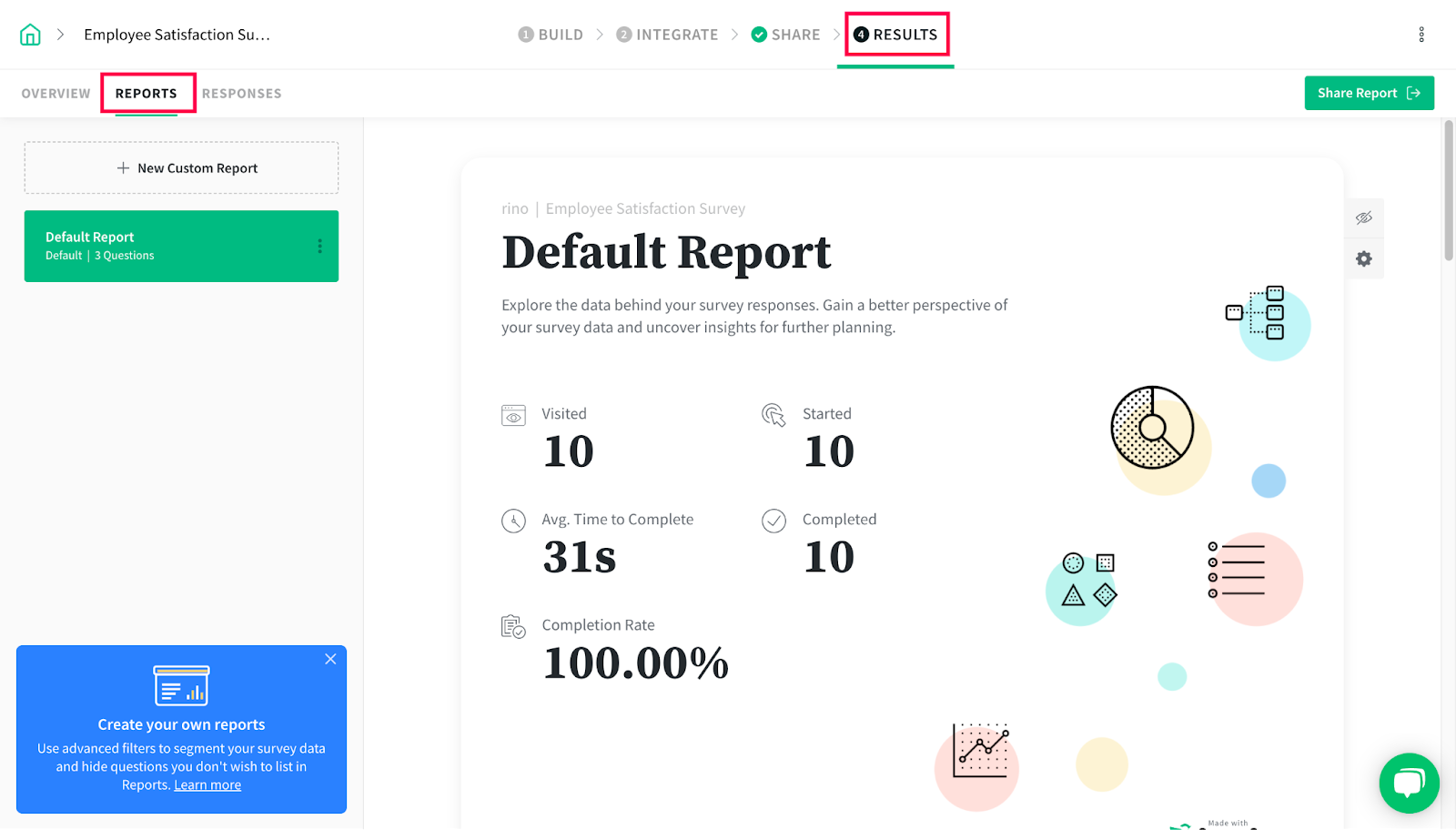 2. A page with Individual Reports for each question will get loaded.. To analyze the survey results for a specific question, click on the download icon on the right side of that question.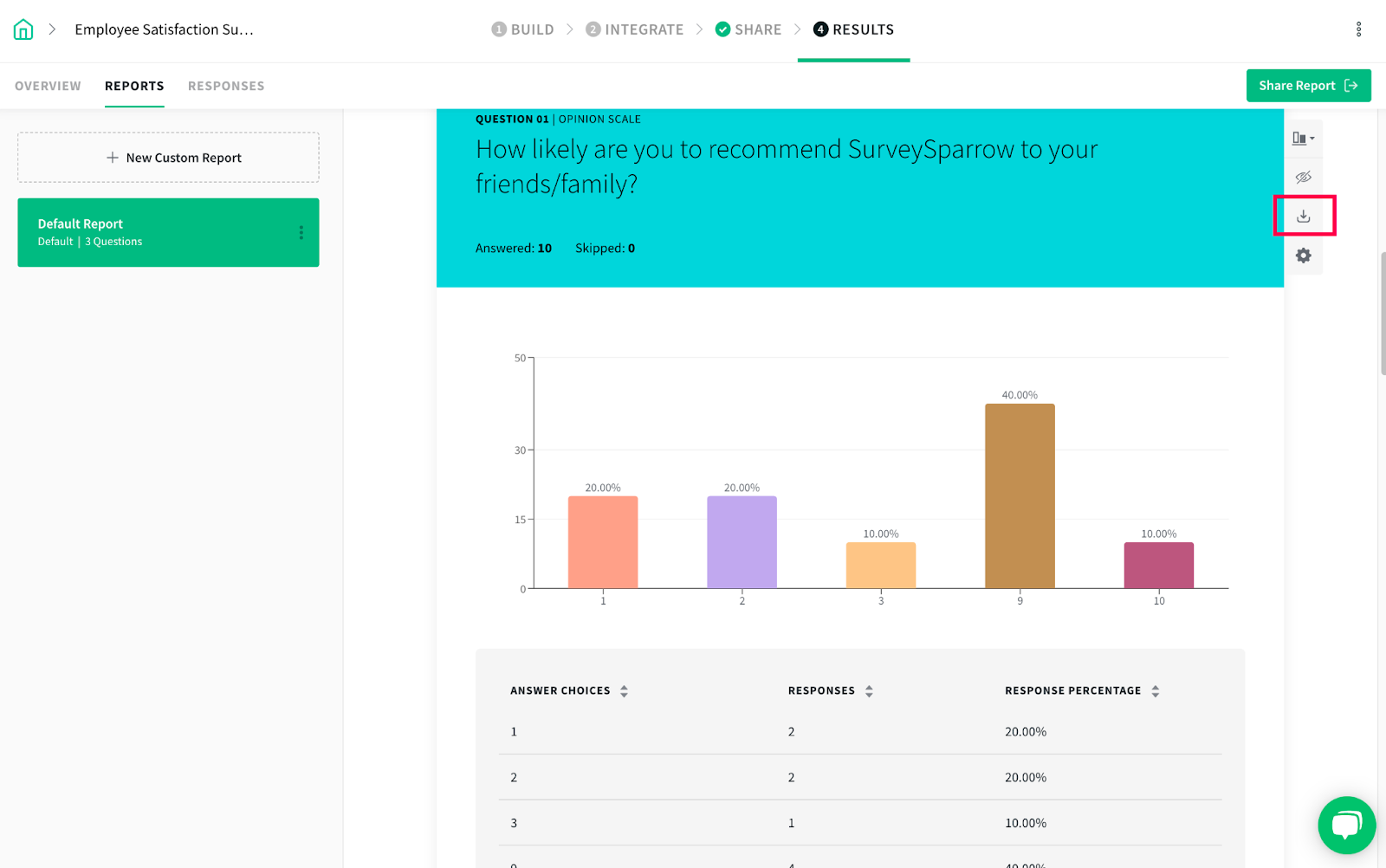 3. You can download in any of the formats (.jpeg or .pdf).
Use case:
You run an NGO that focuses on rural development and you want to conduct a survey to analyze the current status of a village for the government. With the help of an individual survey report download feature, you can download individual reports and send it to the concerned department. Reports that are related to farming and irrigation should go to the agricultural department, reports that are related to roads and accessibility should go to the Transport department and so on.
Let's show you how!
1. After collecting the responses, go to the Results section and click on the Reports button. You can see the entire reports generated for the survey.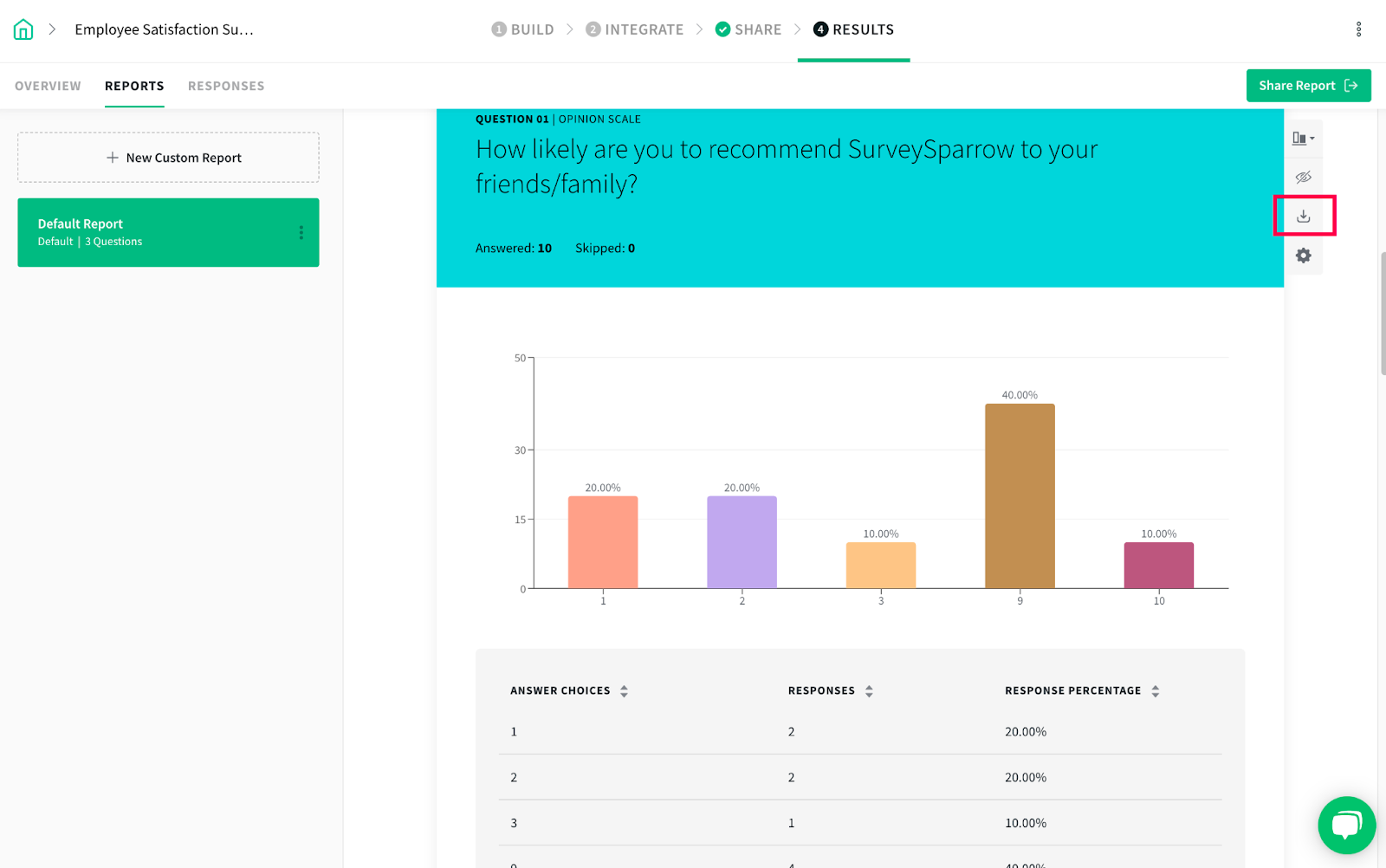 2. Select the question that is related to irrigation. You can find the download sign on the right side
3. Now select the format that is convenient for you to share the report in.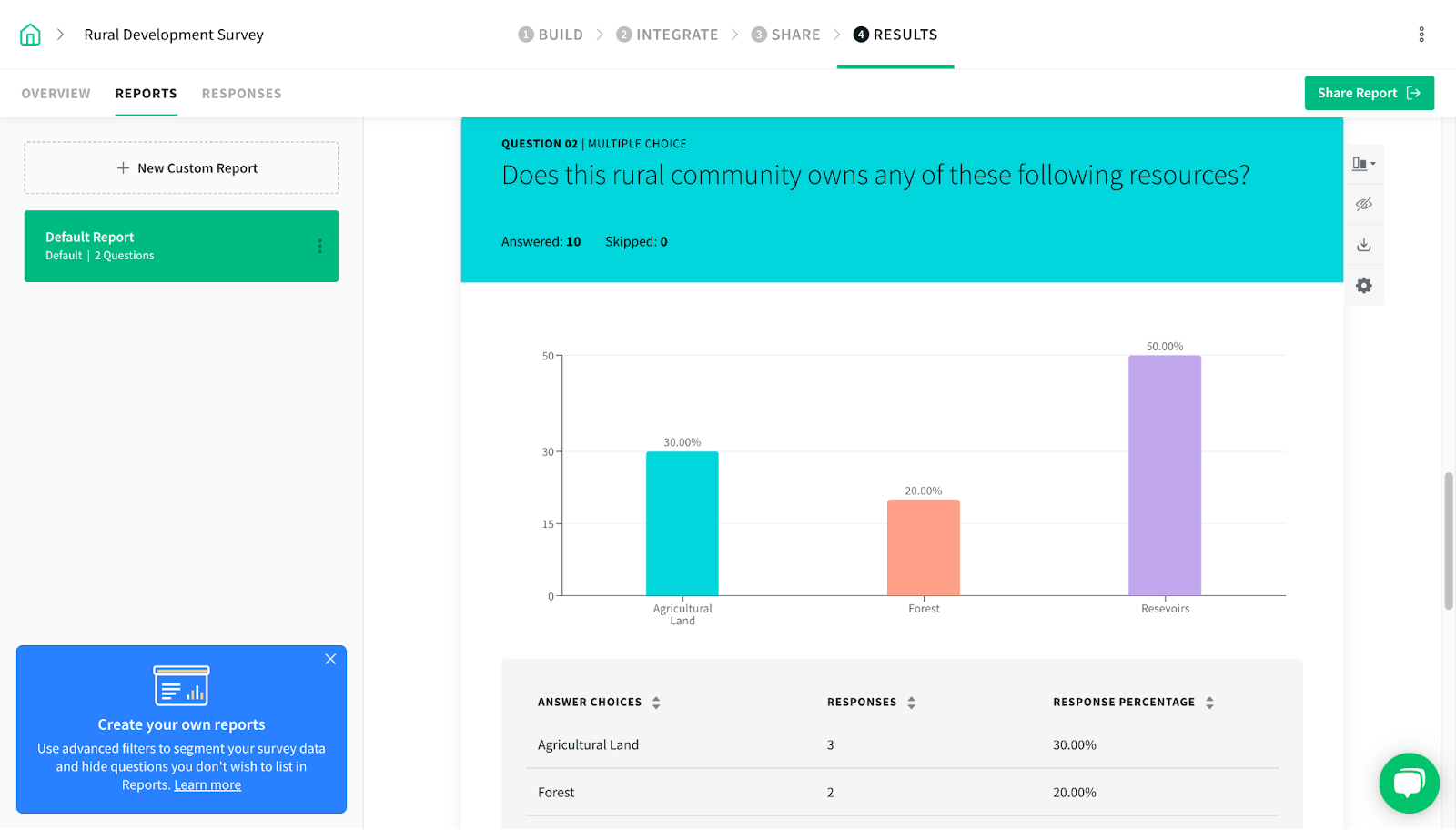 4. Download and share it with the irrigation department via any medium that supports the format. That's all.
To know more about the question-level reports, follow these articles: