Effortlessly create surveys using AI for all your business requirements.
Coming up with survey questions that will yield actionable insights can be tiring. AI-powered question generation is here to help! AI-powered question generation ensures that questions are more relevant and free from human error.
Let's go ahead and get started!
How to create a survey using AI?
1. Log in to your SurveySparrow and click New Survey.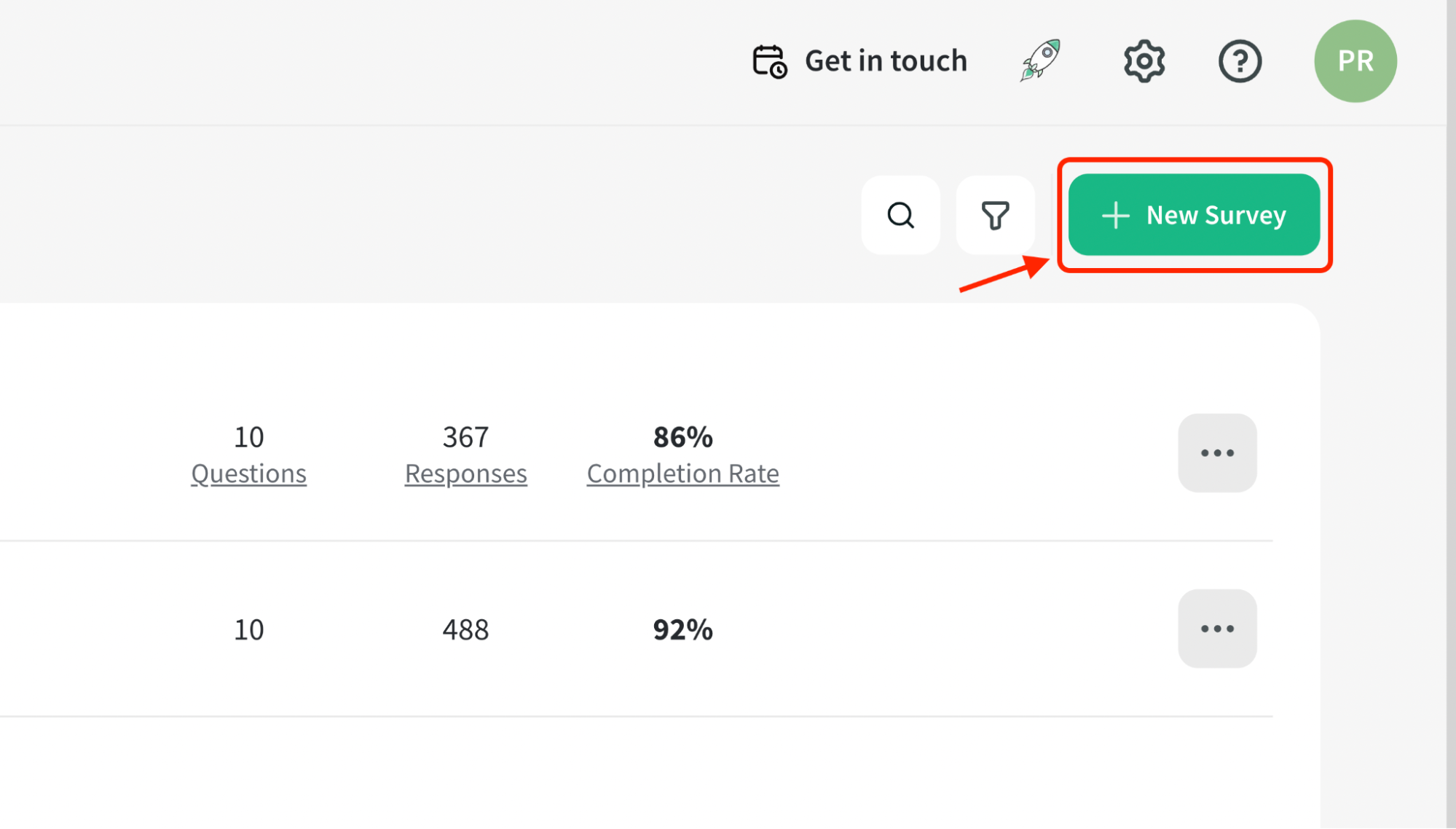 2. Click Let AI do the magic!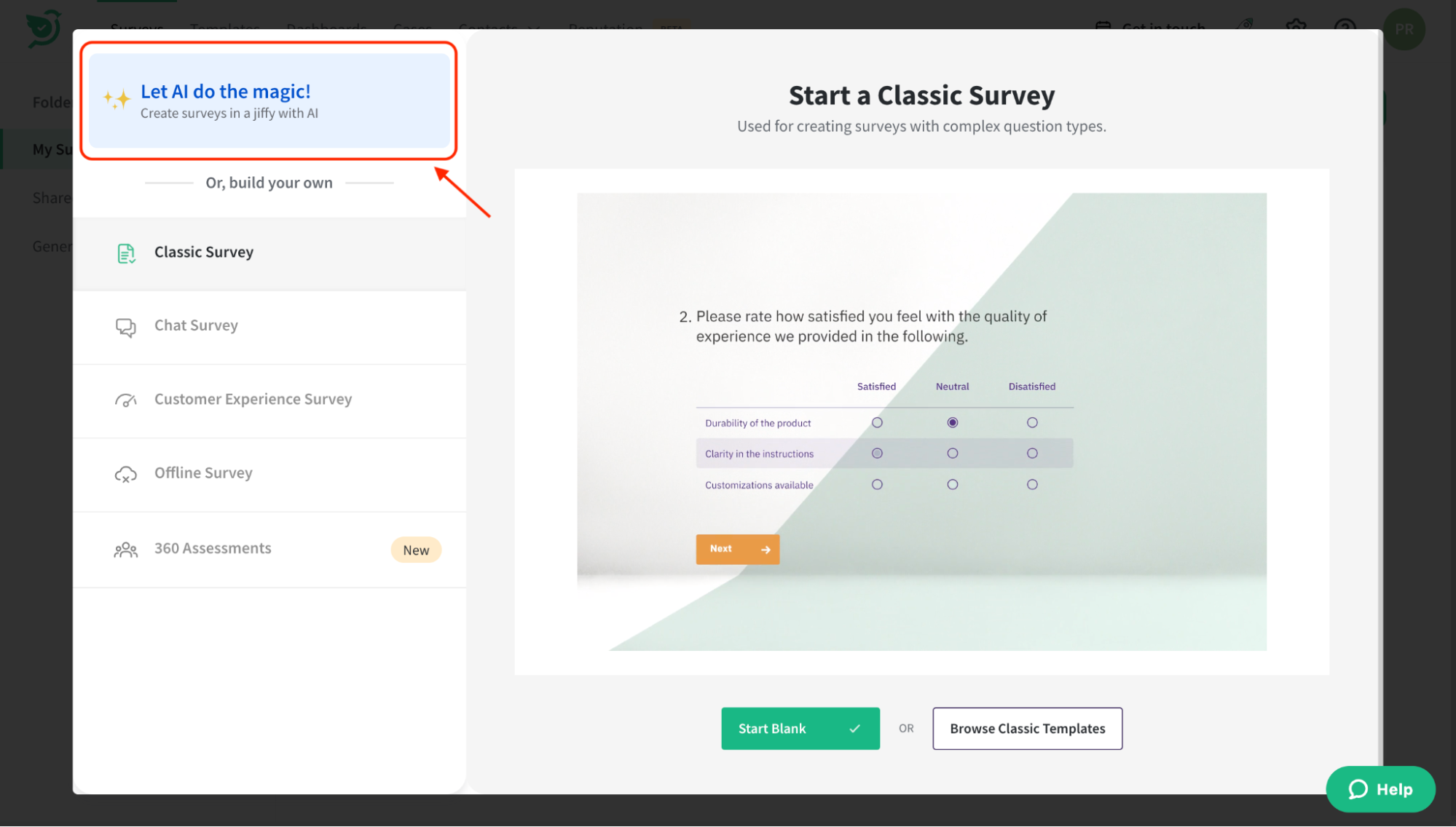 3. Add a pointed prompt for your requirement to generate relevant questions. You can also choose to use a sample prompt from the available options.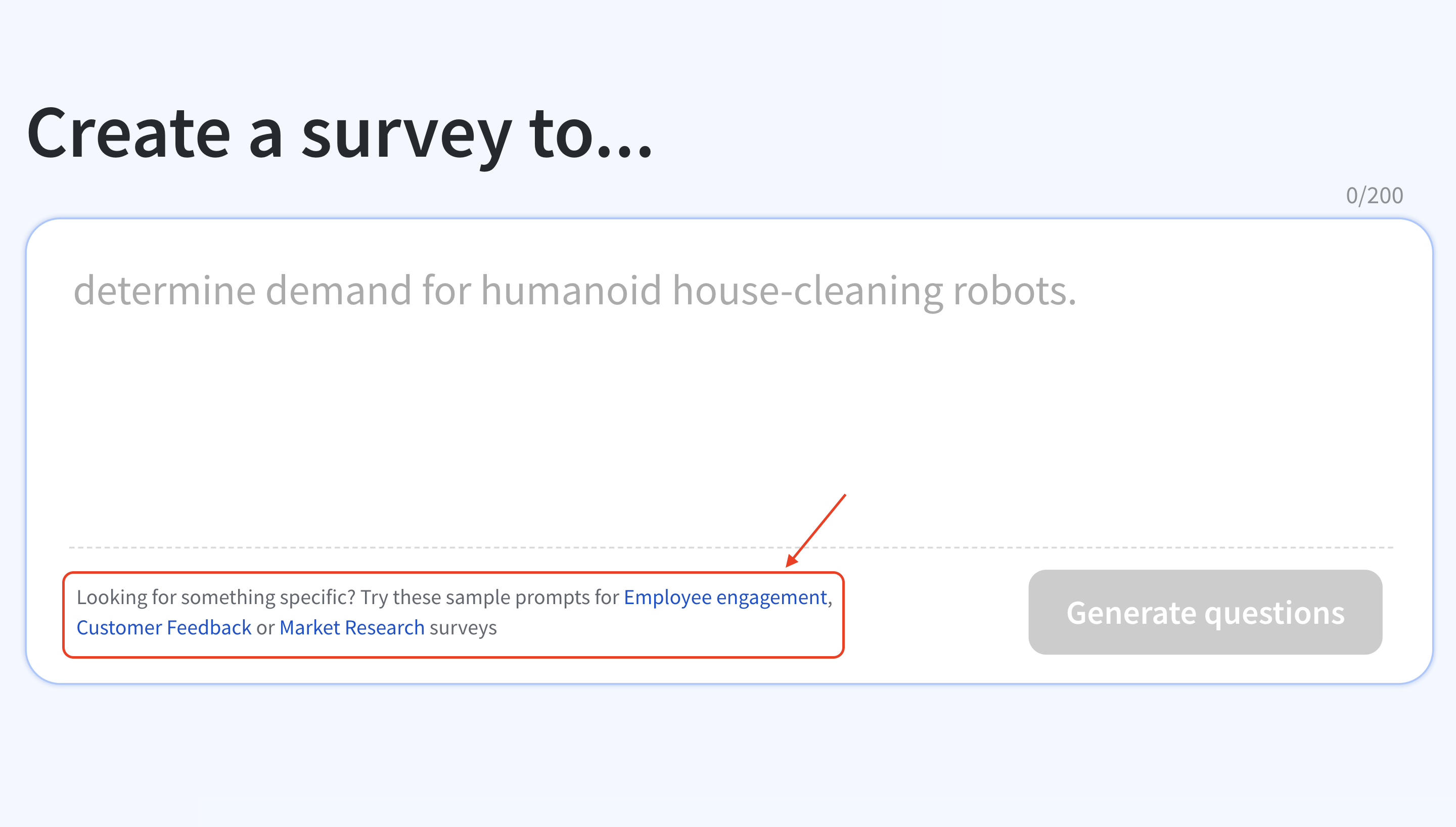 4. Once you add a prompt, click Generate questions.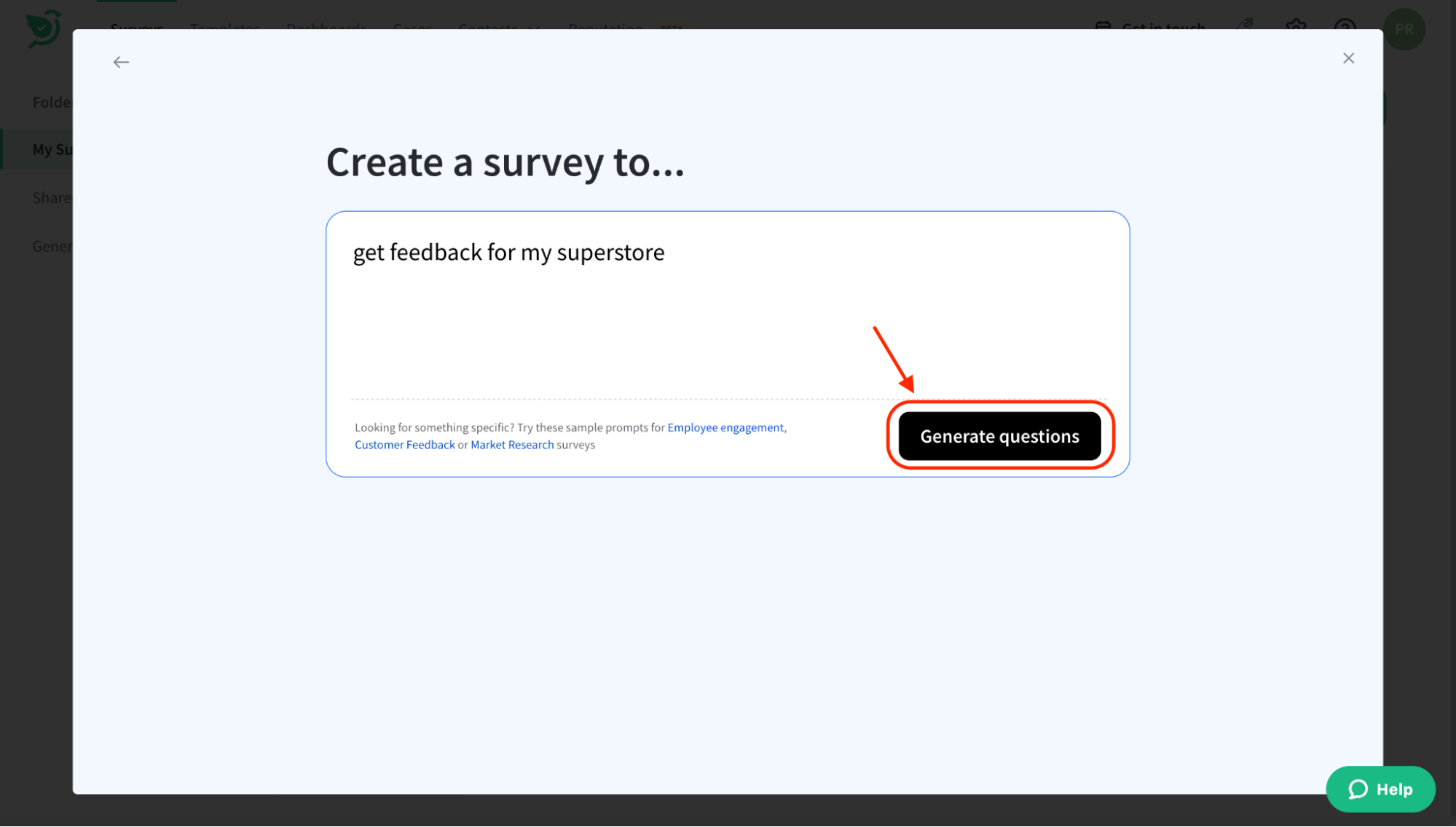 You'll see the list of questions that are readily added to create your survey.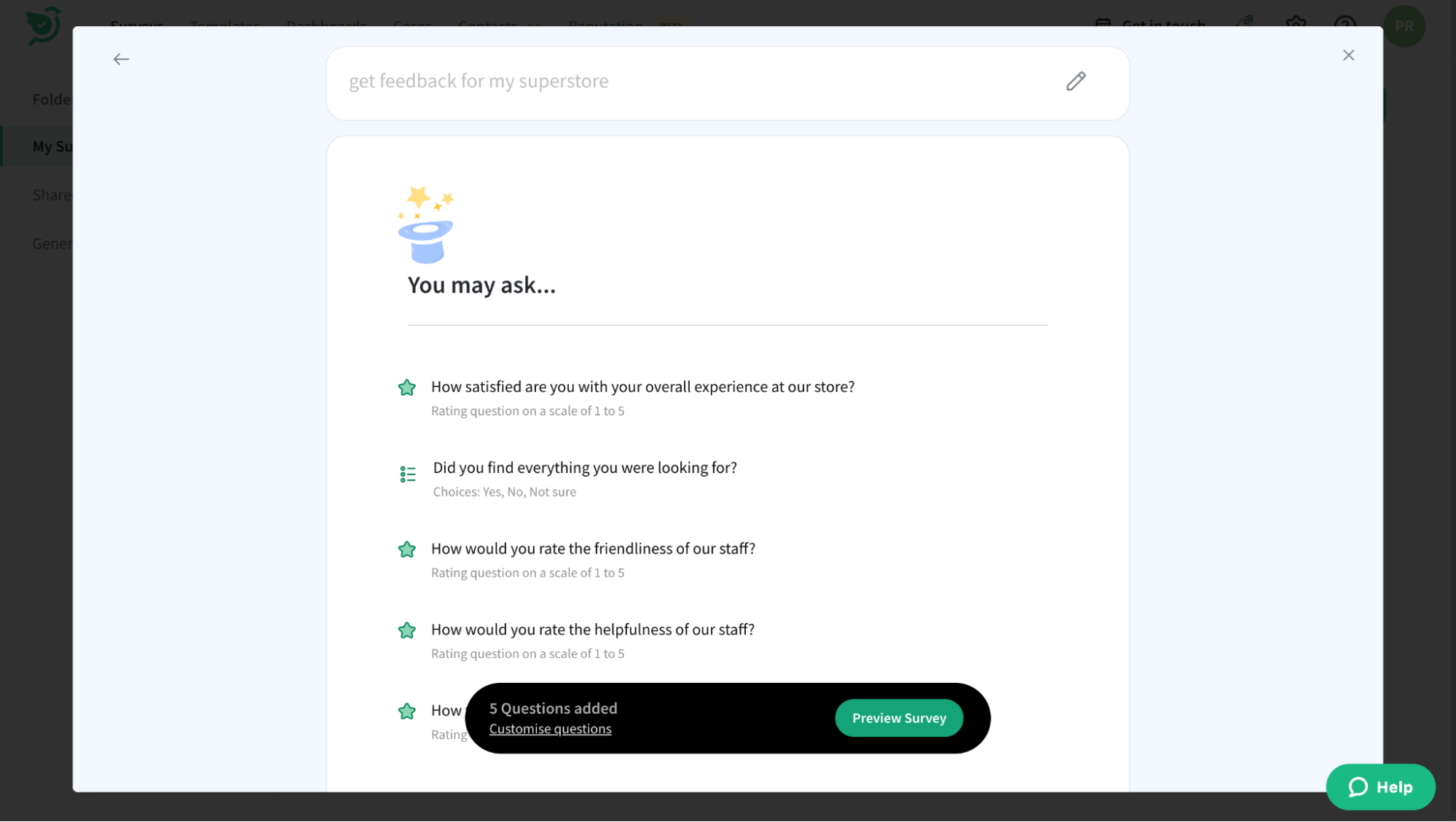 5. If you'd like to look for more questions, scroll down and click Load more questions.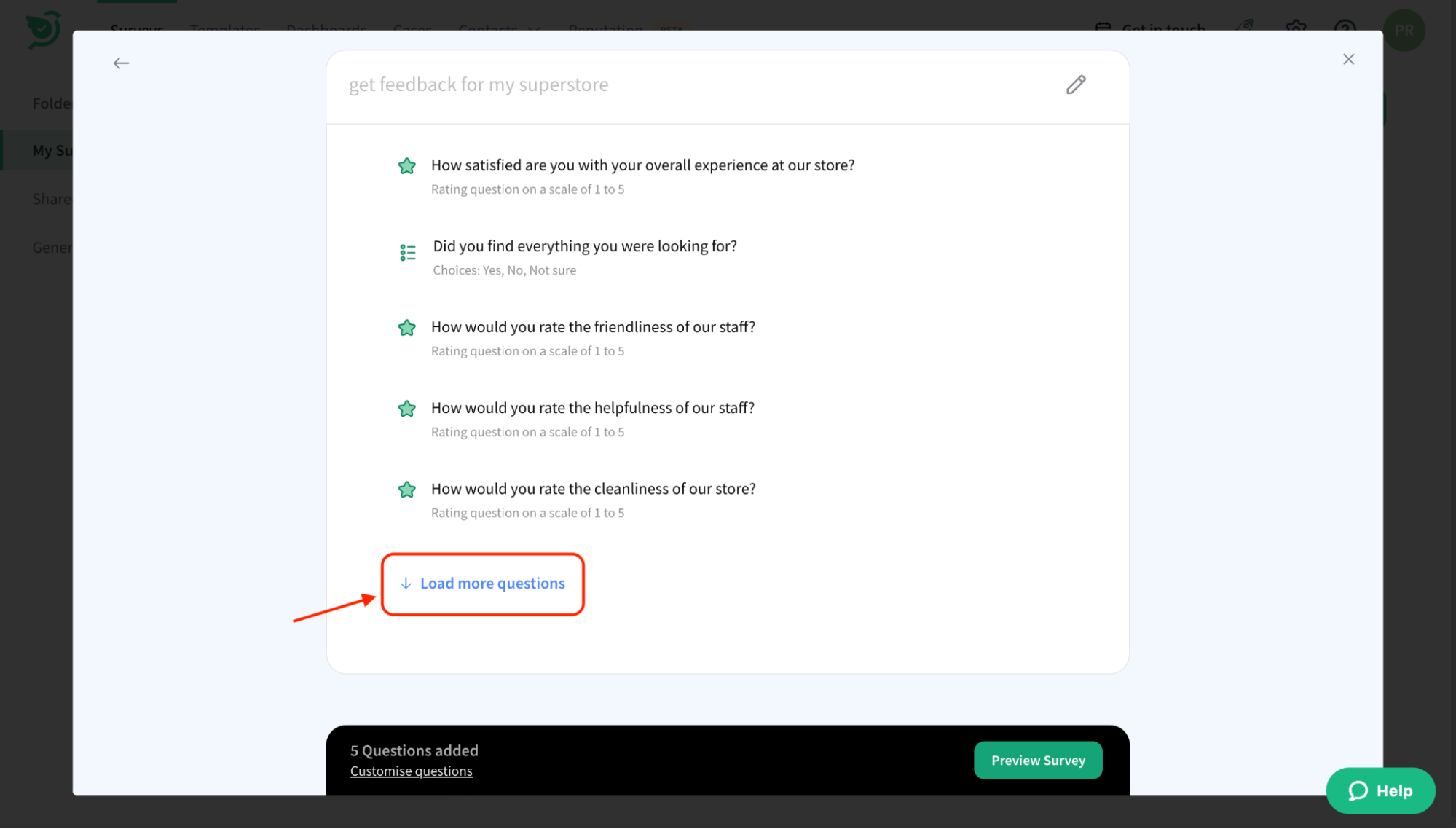 6. To remove a question, hover over the question and click the delete icon.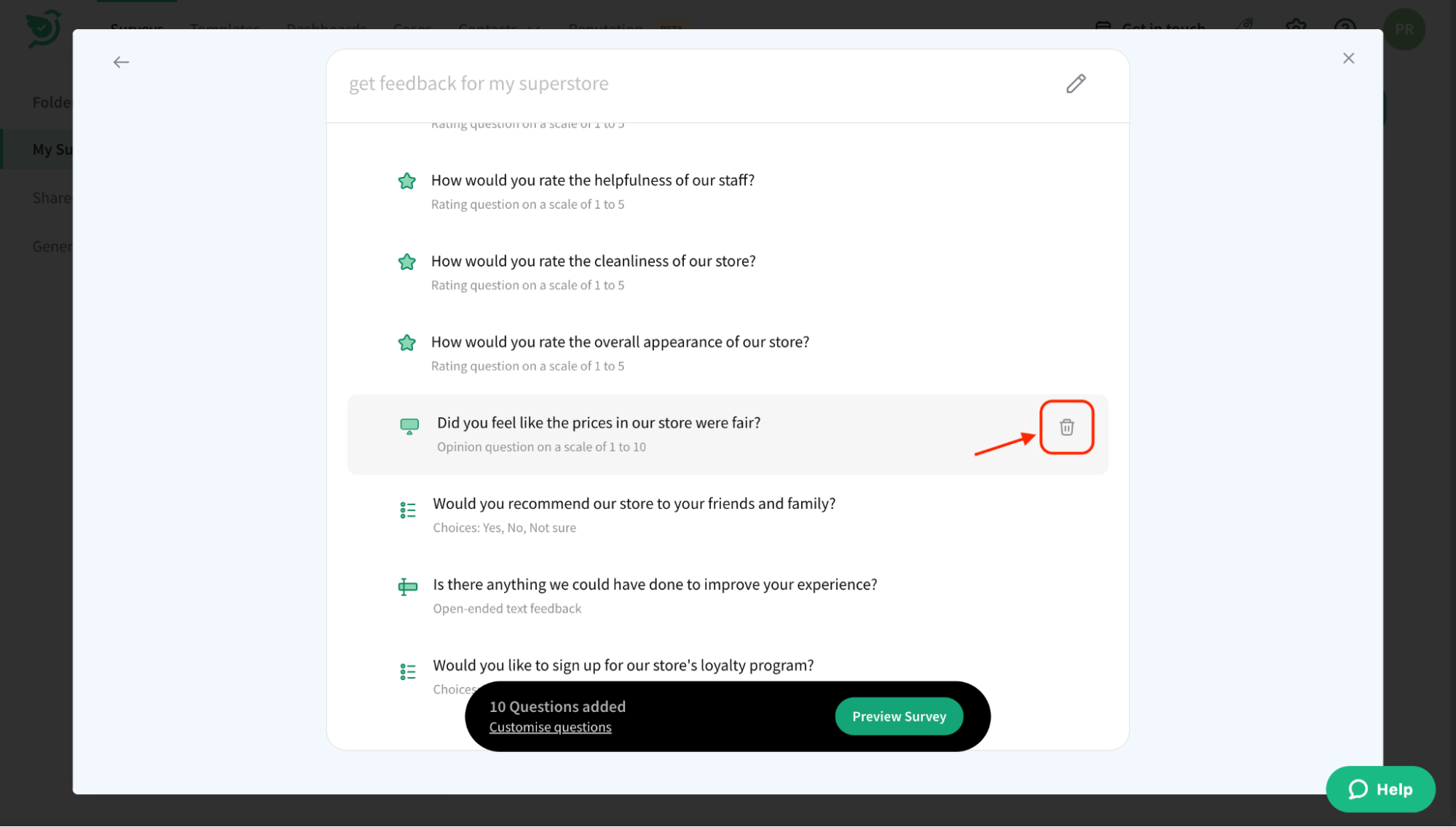 7. Once you're all set with the questions, click Preview Survey to get a glimpse of your survey.
8. You can instantly switch between readily available themes to preview the survey design.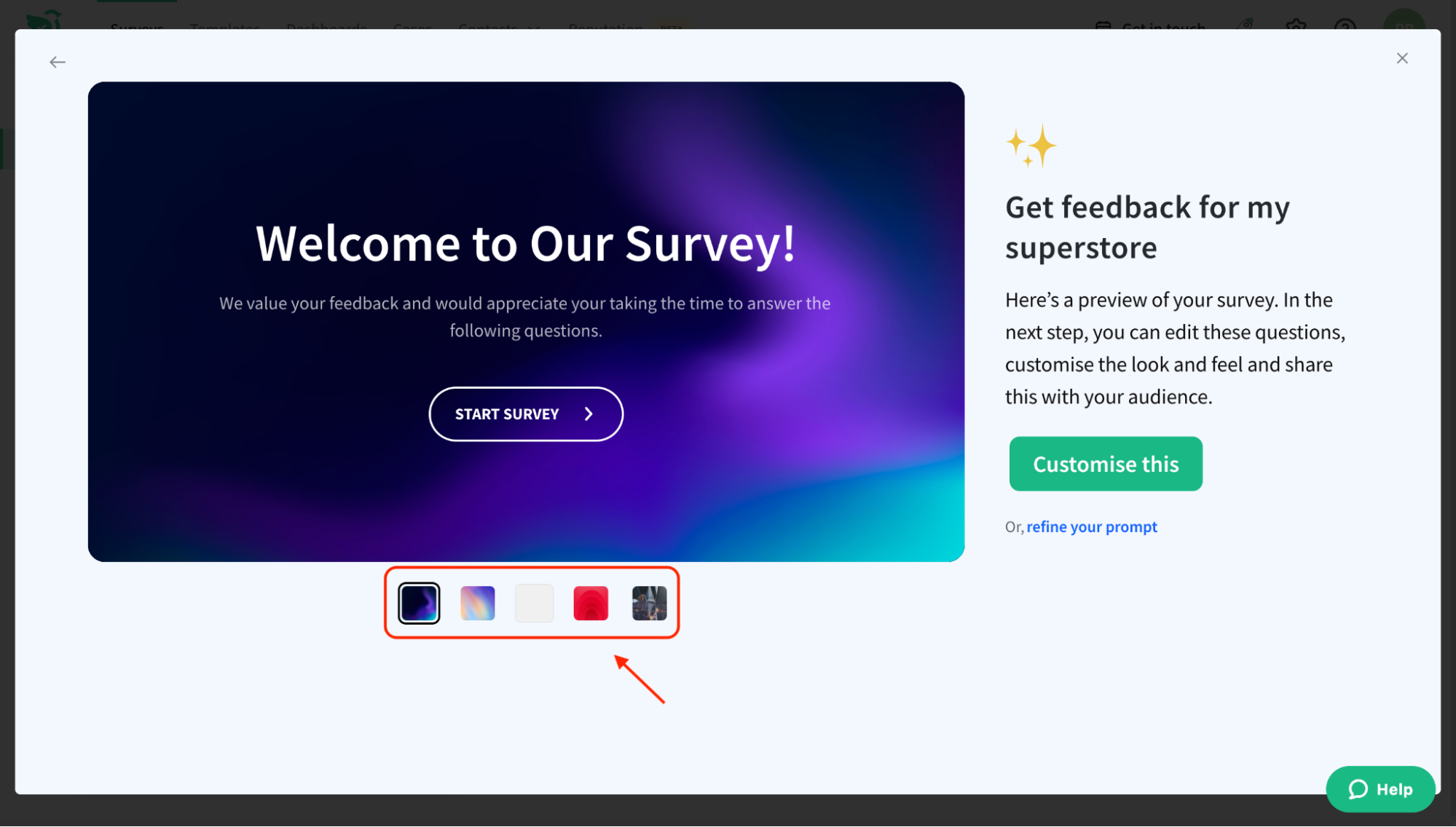 9. Click Customise this to get into the survey builder with the added questions and design.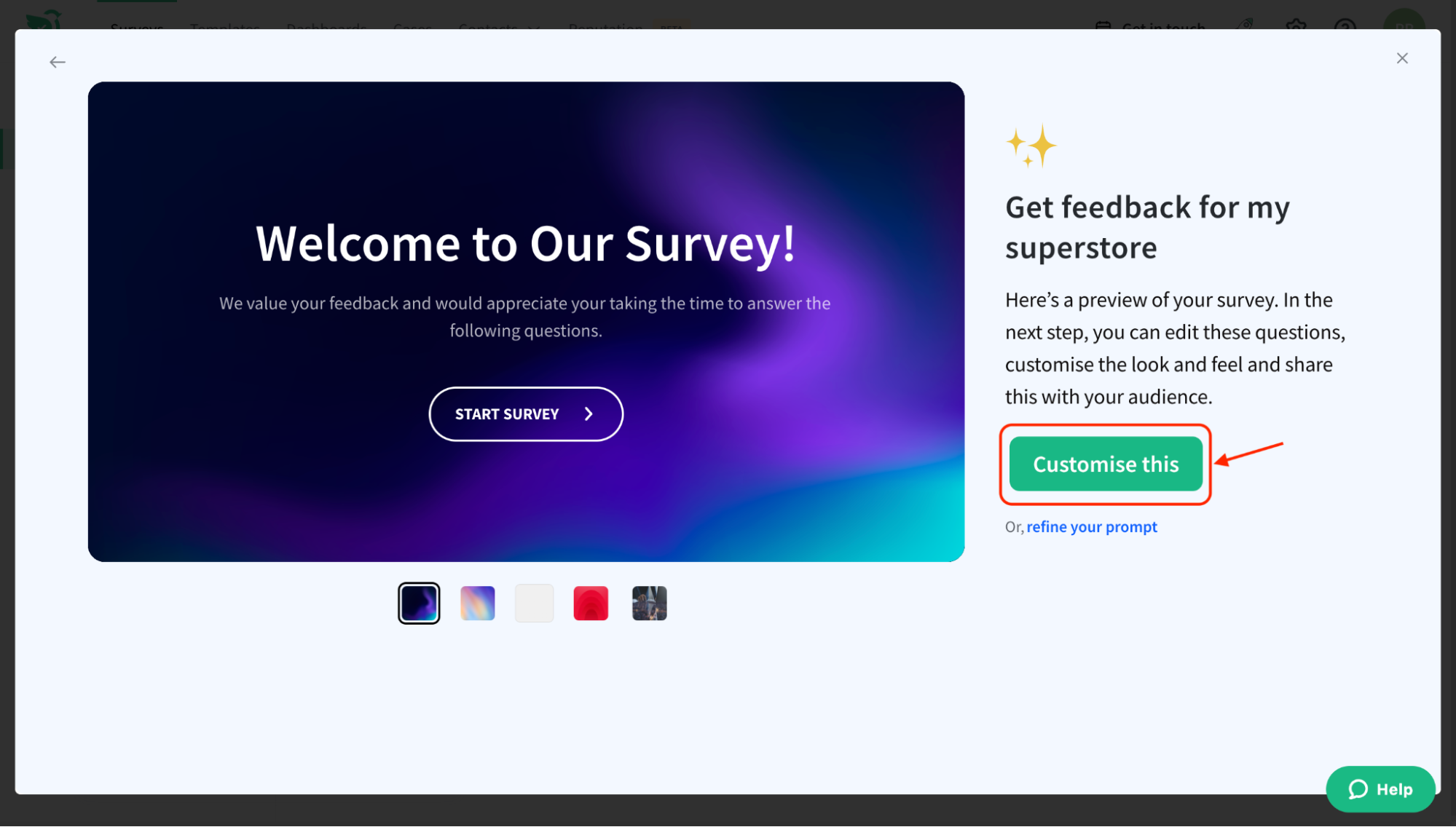 10. You can add/remove more questions and conditional logic according to your requirement.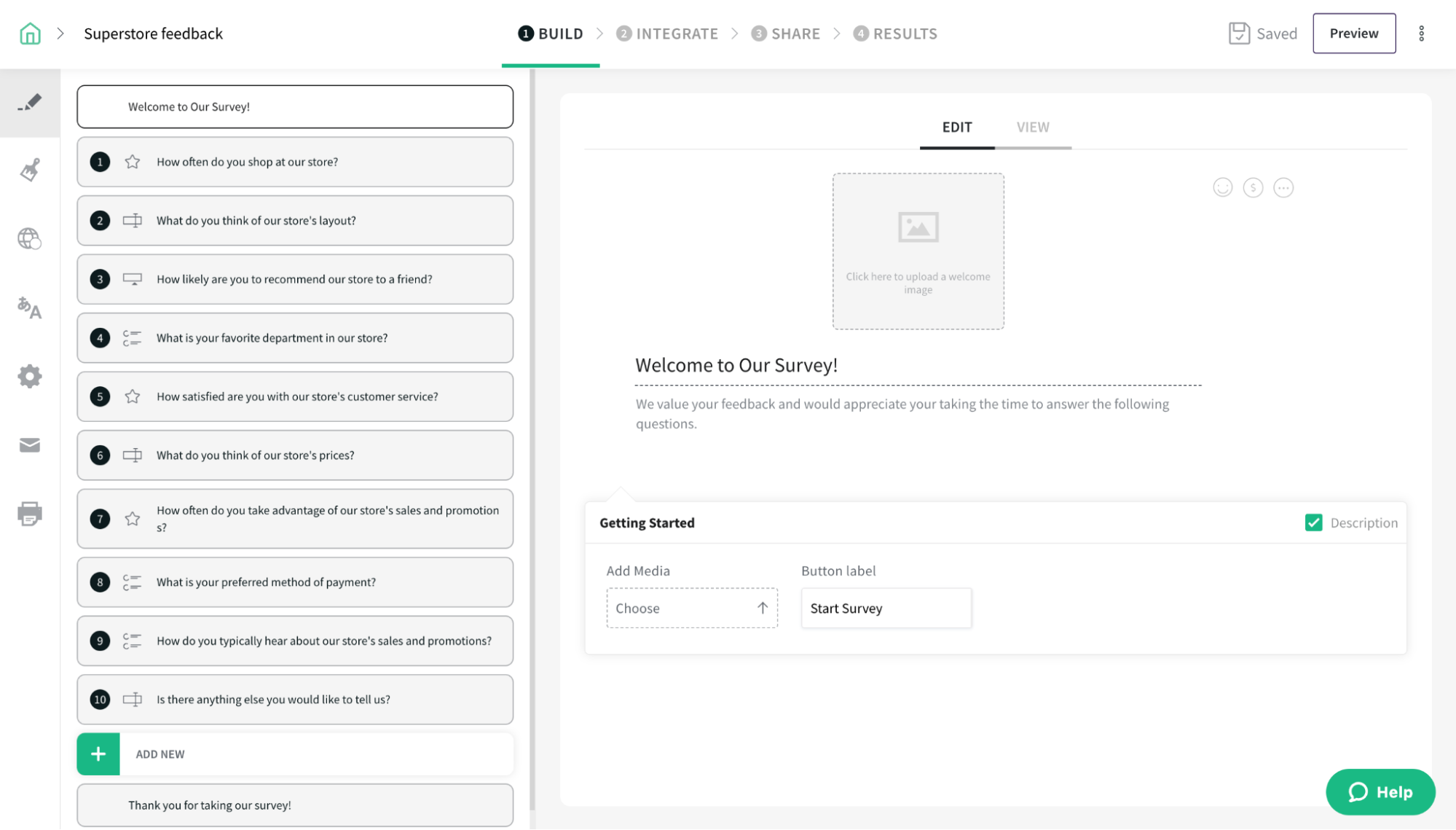 Phew, the survey's created in no time! You're all set to share your survey and gather data.
Tips
Ensure your prompt is very pointed and specific to what you exactly want
After adding the question and landing on the survey builder, you can further customize your survey by moving to the design section
Note
1. At present, only ten questions can be created using AI. However, you can add more questions after moving to survey builder.
2. At the moment, our platform exclusively supports classic surveys using AI
Please reach out to us if you have any questions. We are just a chat away!