SurveySparrow has recently added a new feature to its 360-degree assessments, enabling users to assign different weightage to different competencies. This feature is handy for organizations looking to conduct more personalized and meaningful evaluations of their employees' performance.
In traditional 360-degree assessments, all competencies are evaluated equally, even though some skills may be more critical than others in a particular role or position.
1. With the new competency weightage feature, you can assign different weightage to each competency.
2. For instance, if leadership competencies should carry 75 percent weightage, you can scroll down to the advanced features section and add 0.75 in the score weightage field.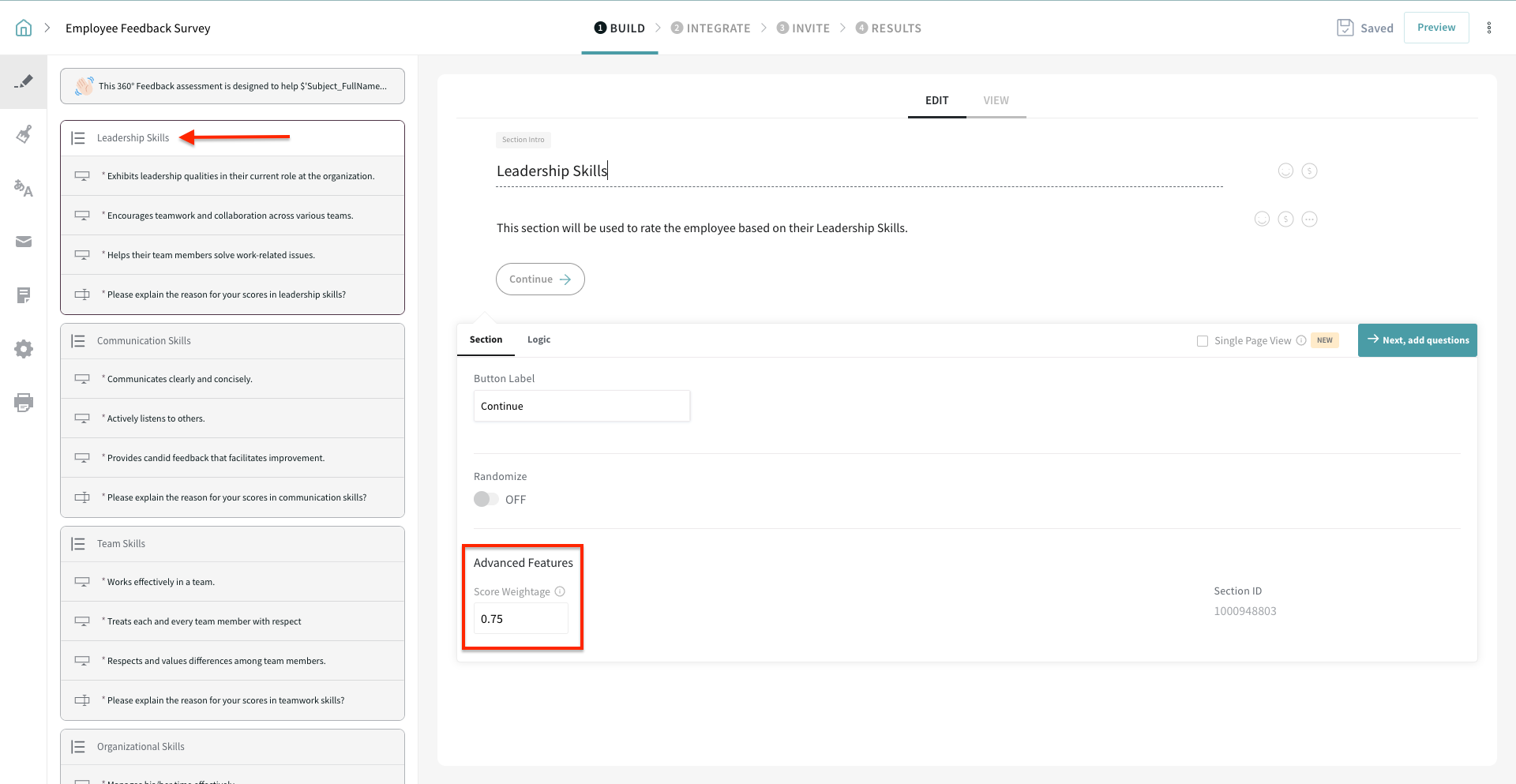 3. If communication competency should carry 25 percent weightage, add 0.25 in the score weightage field.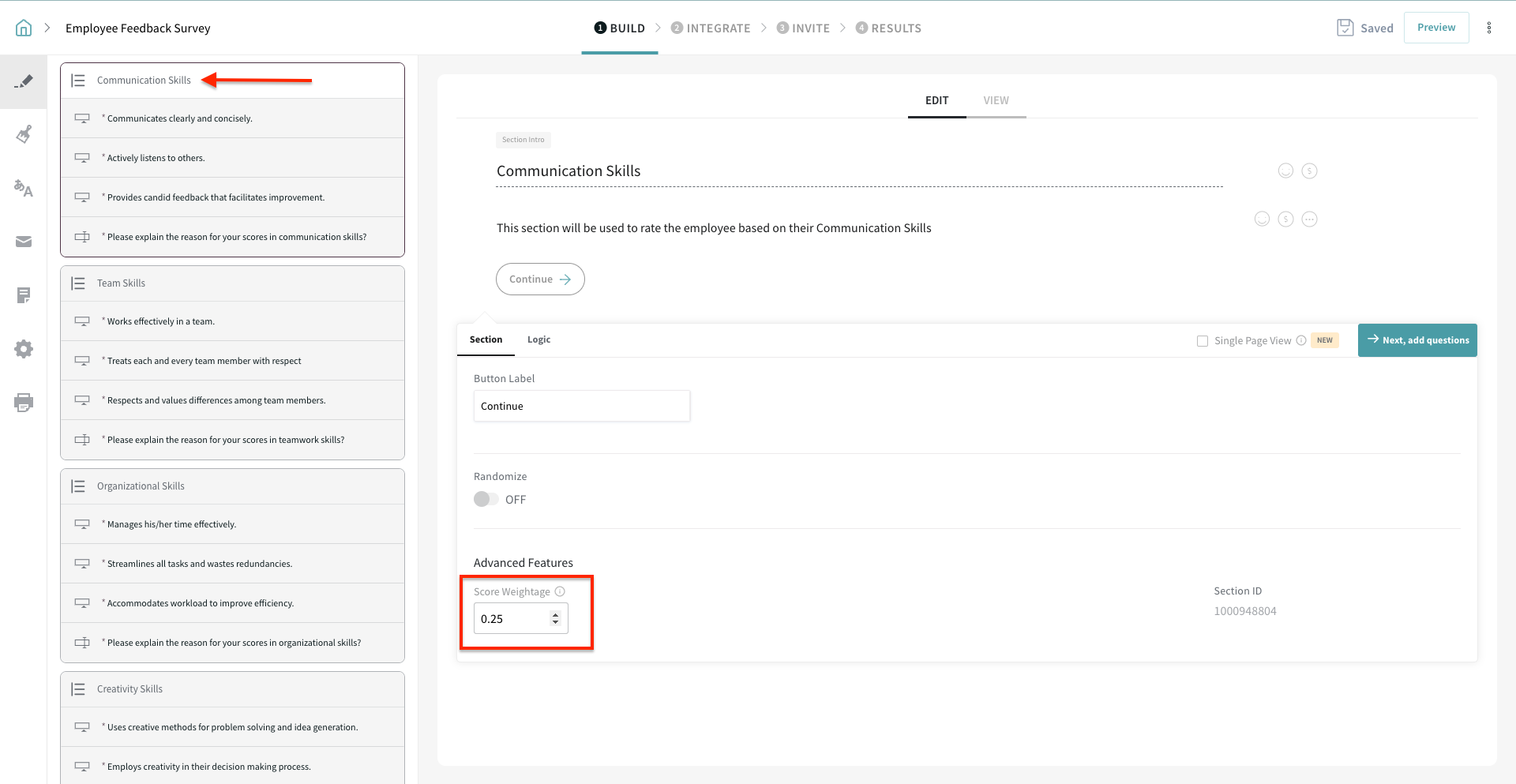 4. In addition to specifying weightage in decimal form, you can also enter weightage as whole numbers.
5. If a score weightage is not explicitly mentioned for a particular competency, the system automatically assigns a default weightage of 1. This means that the competency will be evaluated equally with all other competencies that have been given a weightage.
6. The average score in the 360-degree report will now vary in importance depending on their assigned weightage.
The benefits of the competency weightage feature go beyond providing a more personalized evaluation of an employee's performance. It also helps organizations identify areas where employees must improve and create a more targeted and practical development plan.
By assigning higher weightage to competencies most critical to a particular job or position, organizations can ensure that their employees develop the skills and abilities most relevant to their role.
Please reach out to us if you have any questions. We are just a chat away!