The article provides step-by-step instructions for configuring a custom SAML application, including how to create the application in the Google Workspace Admin console.
Step 1: Set up your own custom SAML application in Google Workplace
In the Admin console, go to Menu
Apps
Web and mobile apps.
Click Add App
Add custom SAML app.




On the App Details page:
Enter the name of the custom app.
(Optional) Upload an app icon. The app icon appears on the Web and mobile apps list, on the app settings page, and in the app launcher. If you don't upload an icon, an icon is created using the first two letters of the app name.
Click Continue.
Step 2: Setup Information
On the Google Identity Provider details page, get the setup information needed by the service provider using one of these options:
Download the IDP metadata.
Copy the SSO URL and Entity ID and download the Certificate (or SHA-256 fingerprint, if needed).

Ref: https://support.google.com/a/answer/6087519?hl=en

Step 3: Configuring SSO in your SurveySparrow Account
Now, log in to your SurveySparrow account and click the Settings icon on the top menu.
Under Security, select Single Sign-on and paste all the details which you copied from the Setup SSO page. Once done, click Update to set up the SSO.
Step 4: ACS URL and Entity ID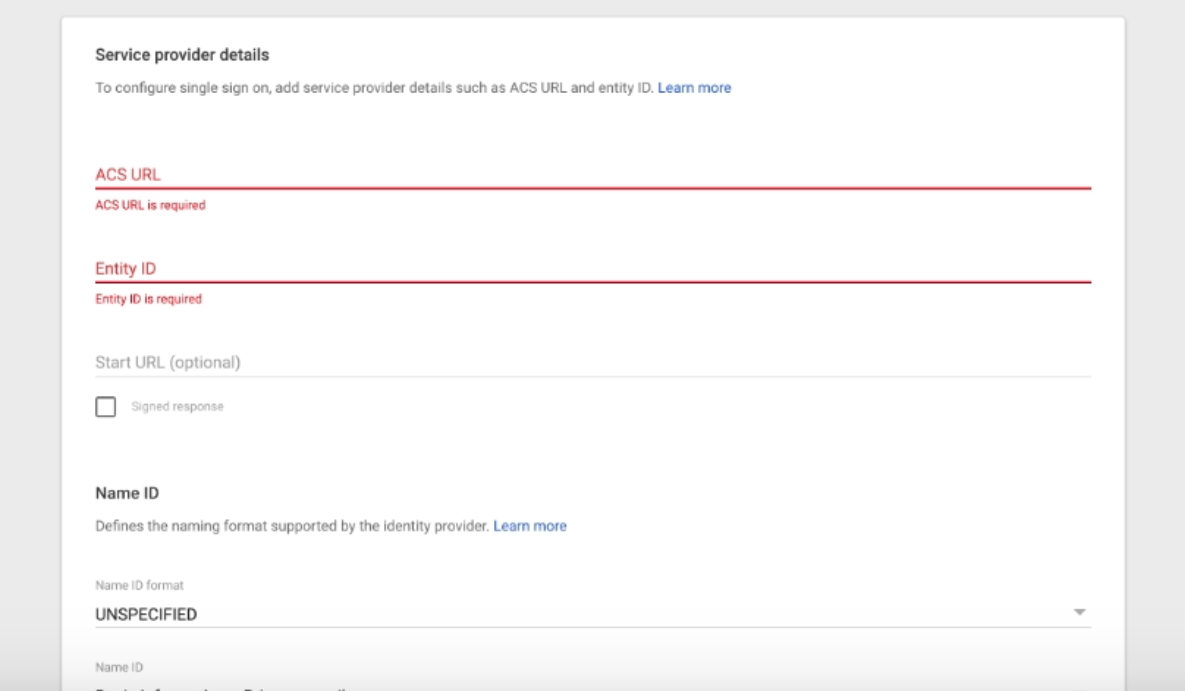 By following these steps, you can easily configure a custom SAML application in your Google Workspace domain and provide your users with a secure and streamlined access experience.

If you need more information, feel free to contact us. We are always happy to help and provide any assistance you require.