Drop-off statistics/rate is the percentage of the respondents who landed on a question and left your survey, without moving to the next question.
Drop-off statistics will help you understand why people leave your surveys and on which question. With this insight, you can modify your survey questions next time to increase your completion rates.
How to boost your survey completion rates with drop-off statistics?
1. Select any classic surveys for which you want to measure the drop-off statistics. Click on the Results tab and select the Overview section.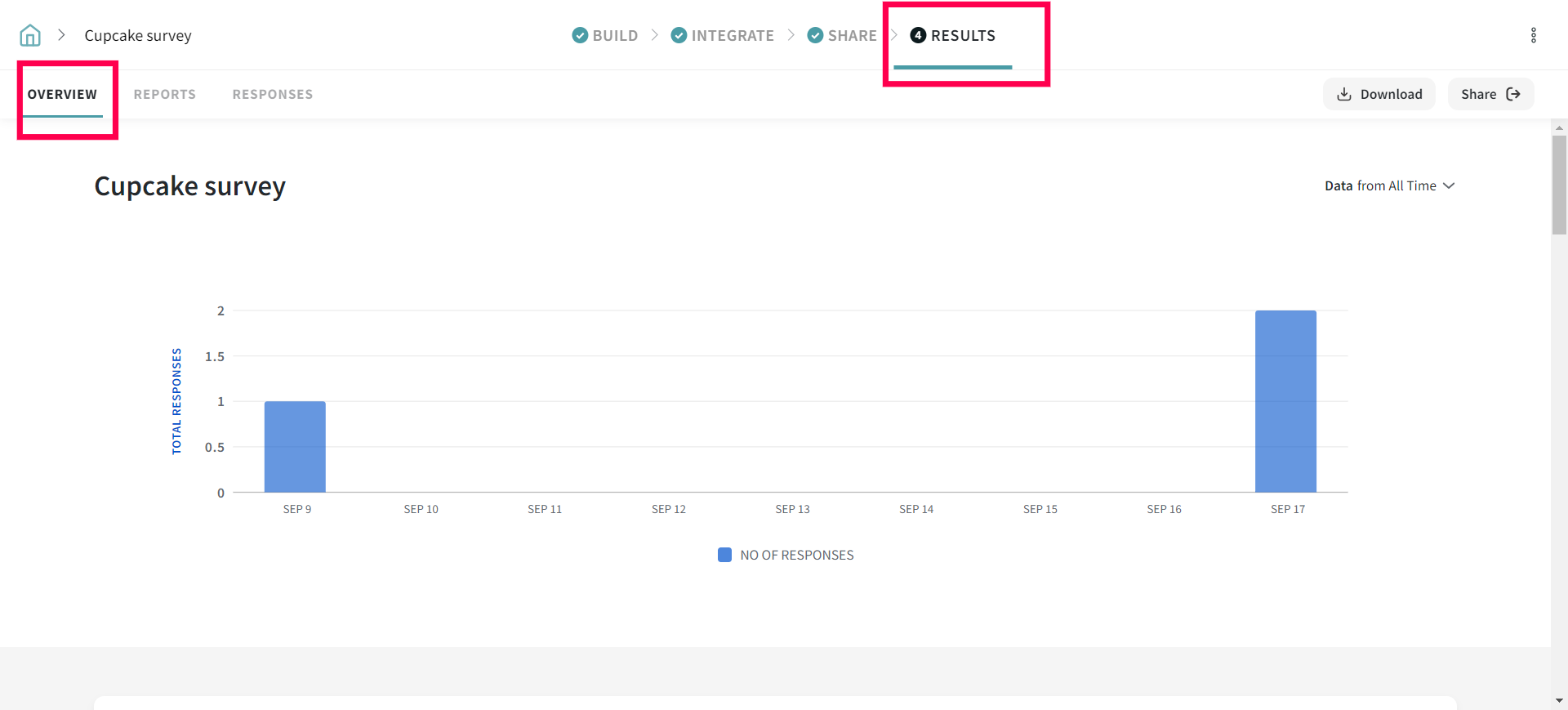 2. Scroll down to see the Drop-off Statistics section.
This bar graph will give you a graphical representation of drop off statistics i.e. how much percentage of respondents left your survey on each question.
Note:
This option is available only on our Classic surveys. We'll be expanding this to other surveys soon.
3. When you scroll down even further, you can see a detailed list of drop-off statistics along with the question and number of people who visited the question.
Plus, our SurveySparrow tool automatically lists down the question with the highest drop off rate.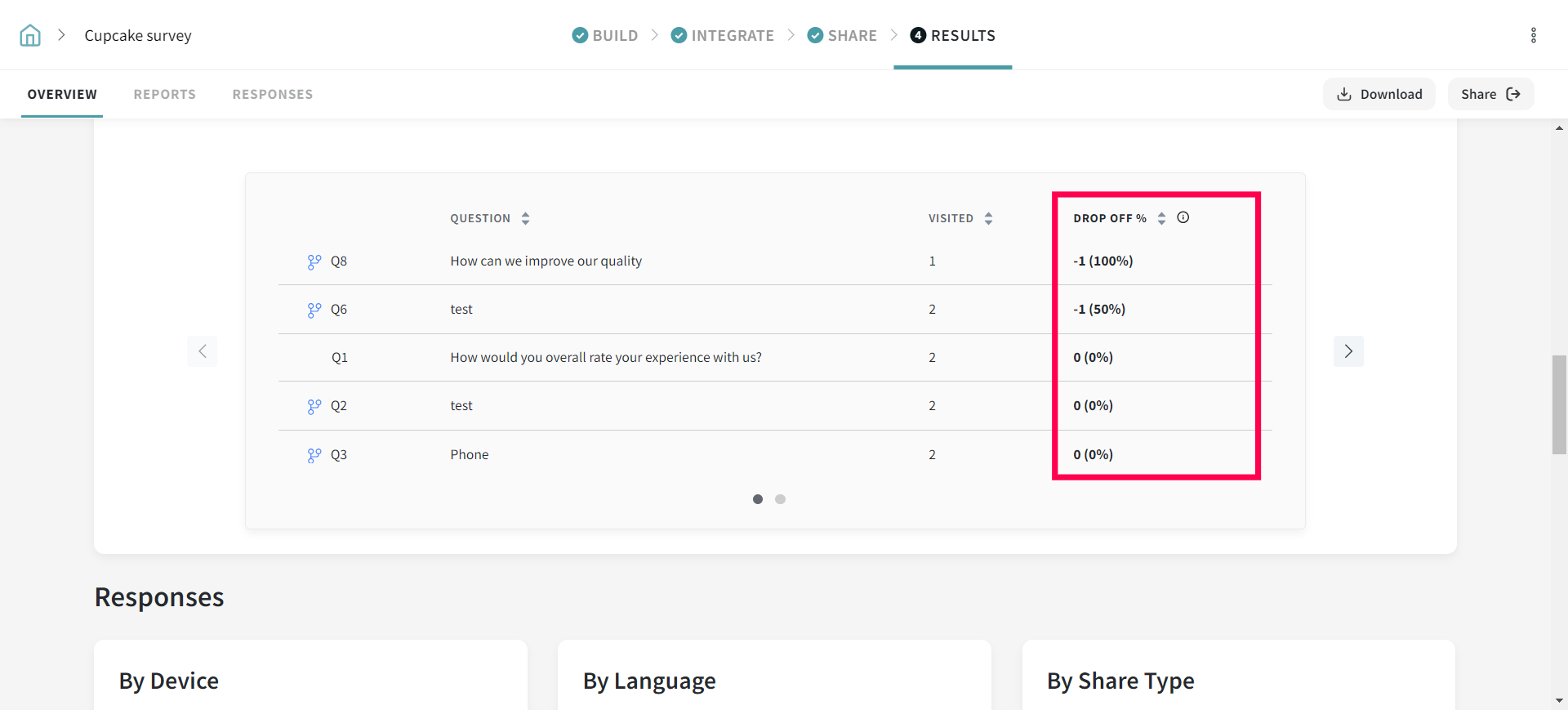 You can click on the sort icon adjacent to each title - Question, Visited, and Drop off % to sort things based on your need.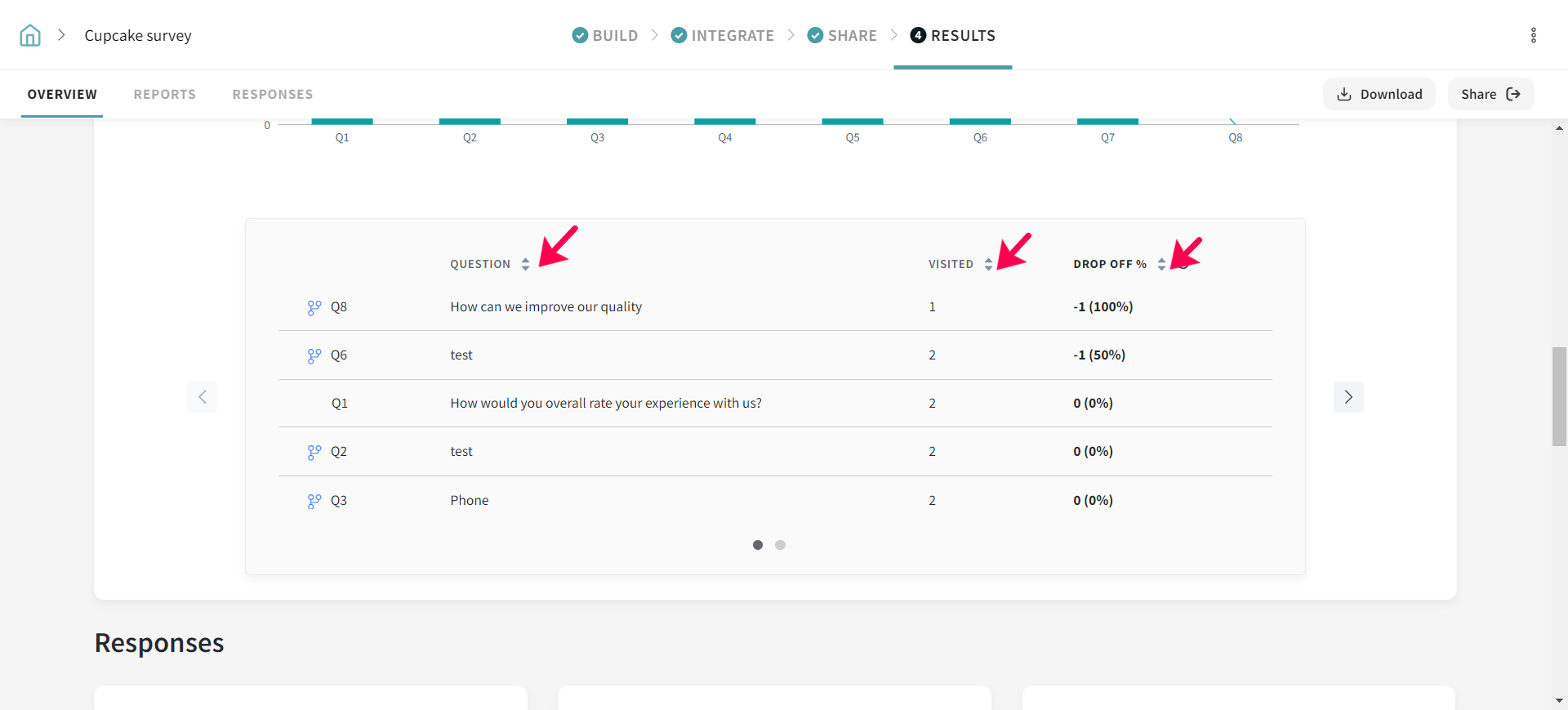 4. Based on these insights, you can alter your questions when you share your surveys and see an increase in your survey completion rates.
Please reach out to us if you have any questions. We are just a chat away!