Create your survey and collect data even in the absence of internet using our offline survey app
Let's say you're conducting an offline event and would like to collect feedback from the attendees. In such a scenario, an offline survey kiosk would be of great help. Without worrying about the internet connection, you can gather data and sync it when a connection is established.
SurveySparrow's Offline Surveys App enables you to collect feedback without an active Internet connection. You can sync the responses back to the server when you go online.
Creating an offline survey
1. Log in to your SurveySparrow account and click New Survey.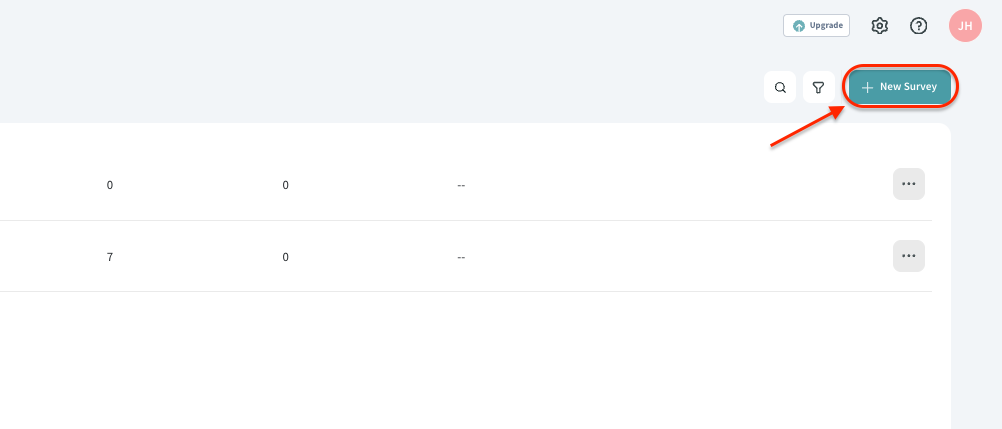 2. Select Offline Survey and click Start under Start an Offline Survey.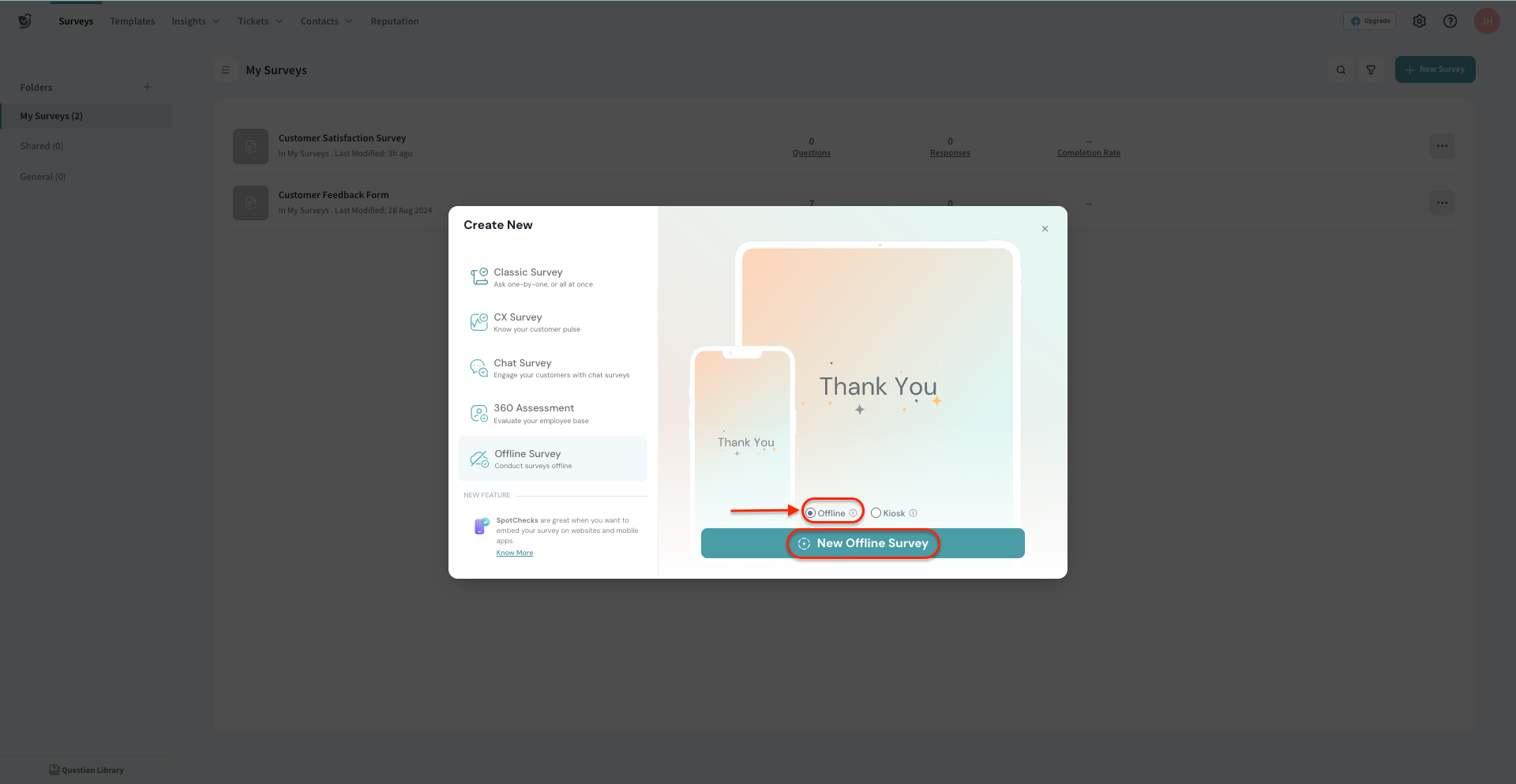 3. Name your survey and choose your preferred folder to store it.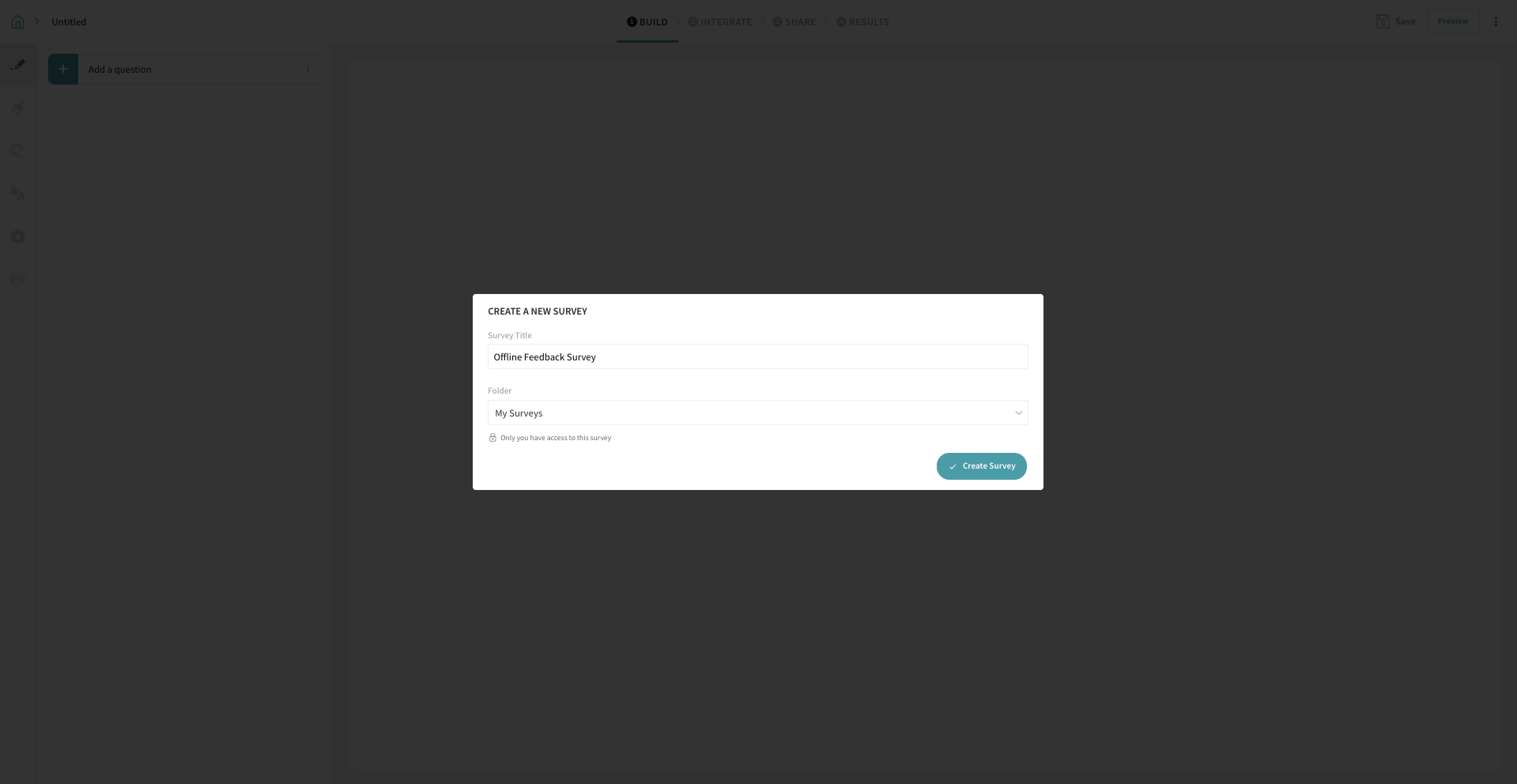 4. Add your questions and customize your survey as needed.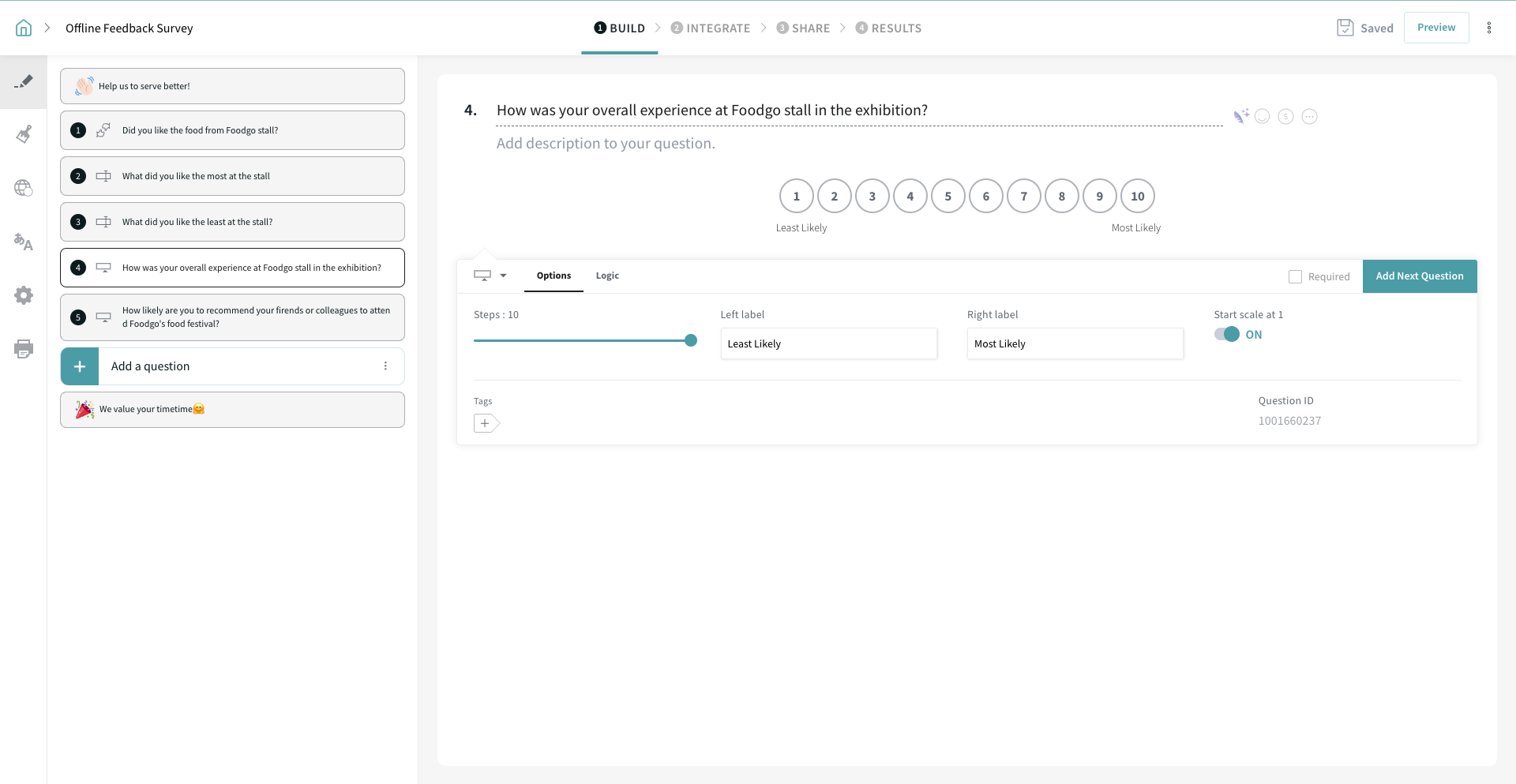 Now, let's add a device to your SurveySparrow account.
Adding an offline device
Let's take a look at how easy it is to add the devices to your SurveySparrow account. For every device you would like to use as an Offline Survey device, you need to give a Device name and a PIN to associate it with. The steps described below will guide you through the process.
1. Log in to your SurveySparrow account and go to Settings.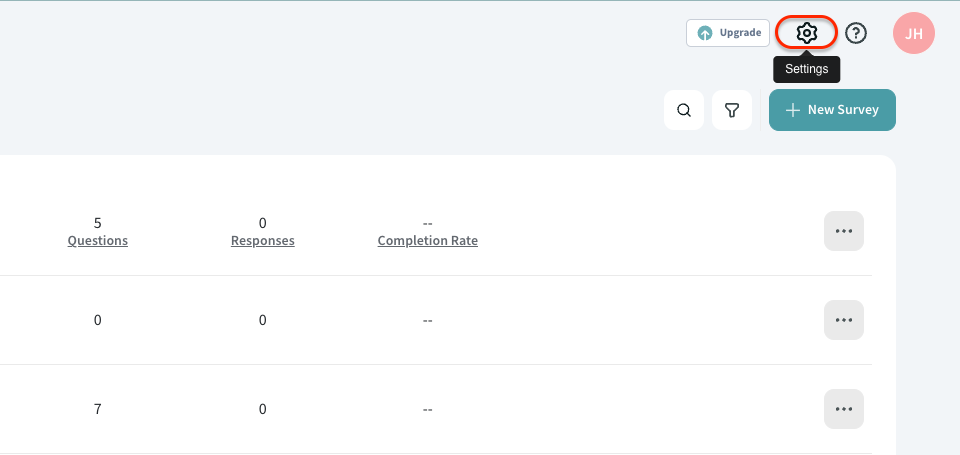 2. Navigate to Device Management. Click Add Device.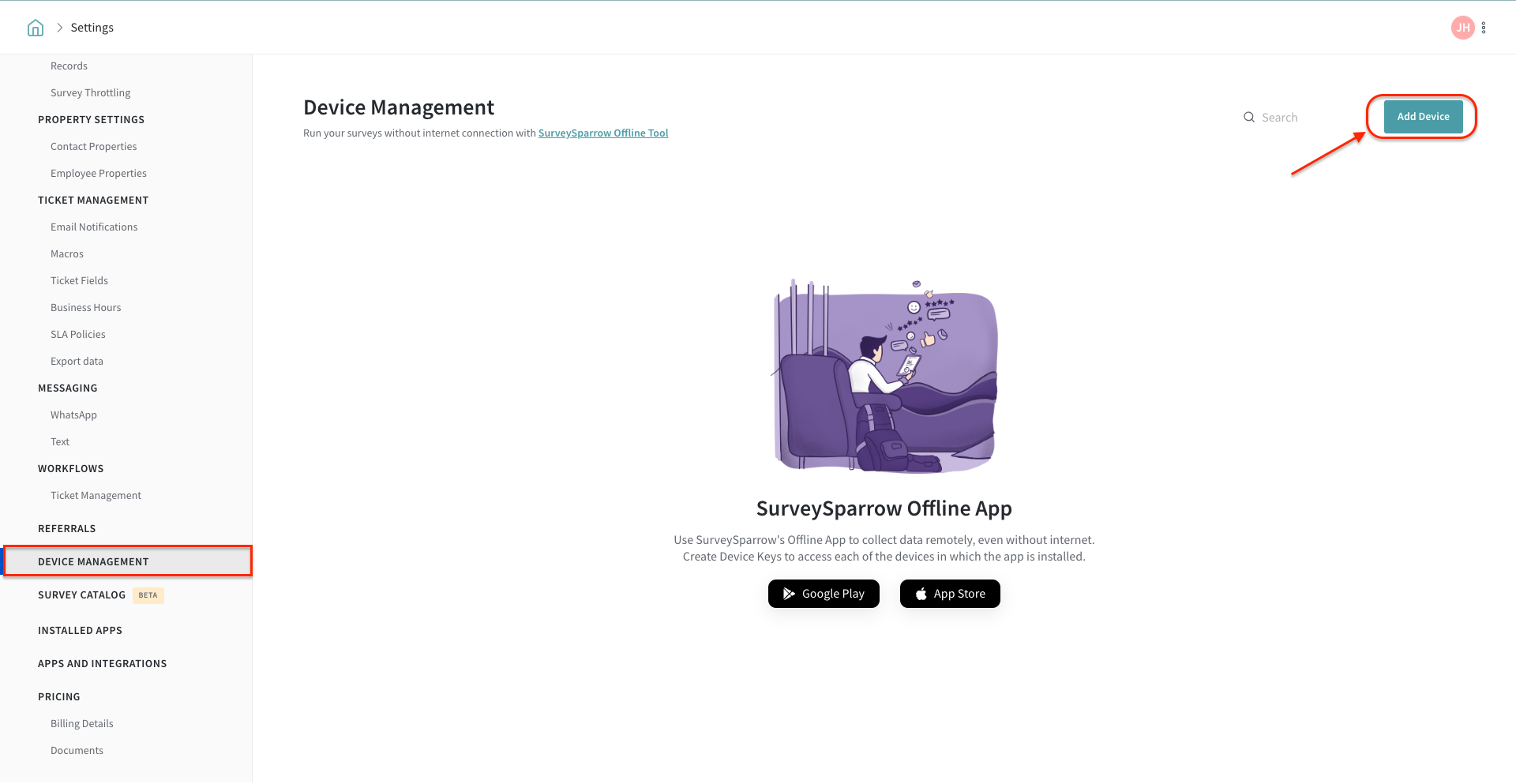 3. Enter the Device name and PIN with which you would like to identify your device. Once done, click Add Device.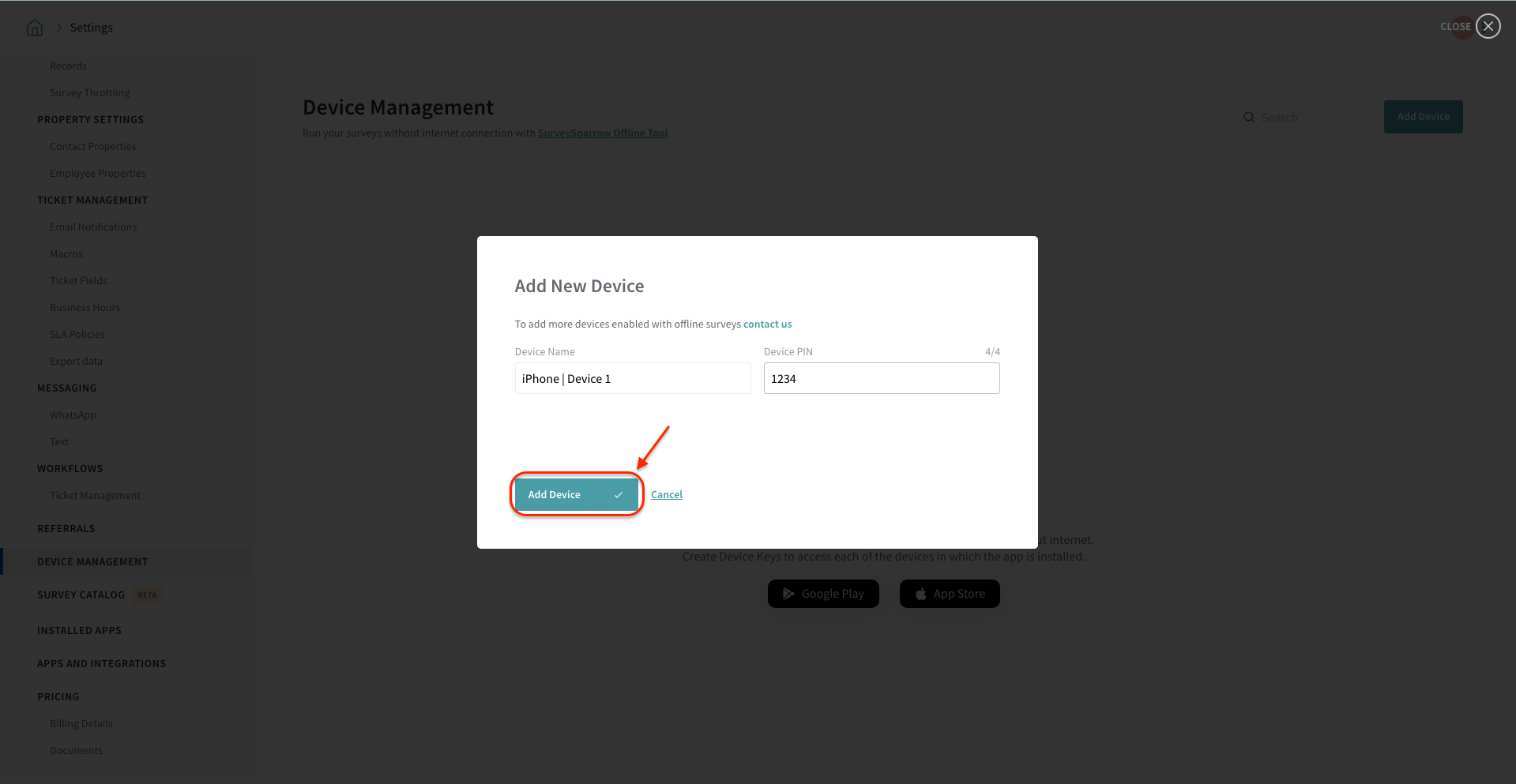 The device you just added will be listed in the Device Management section.

Deploying an Offline survey
Now, let's move on to see how to set the offline surveys in action. Before proceeding, download & install the SurveySparrow app from Google's Play Store or Apple's App Store on your device.
1. Open the SurveySparrow app on your offline device and choose Login with PIN. Enter your domain name and the PIN to log in.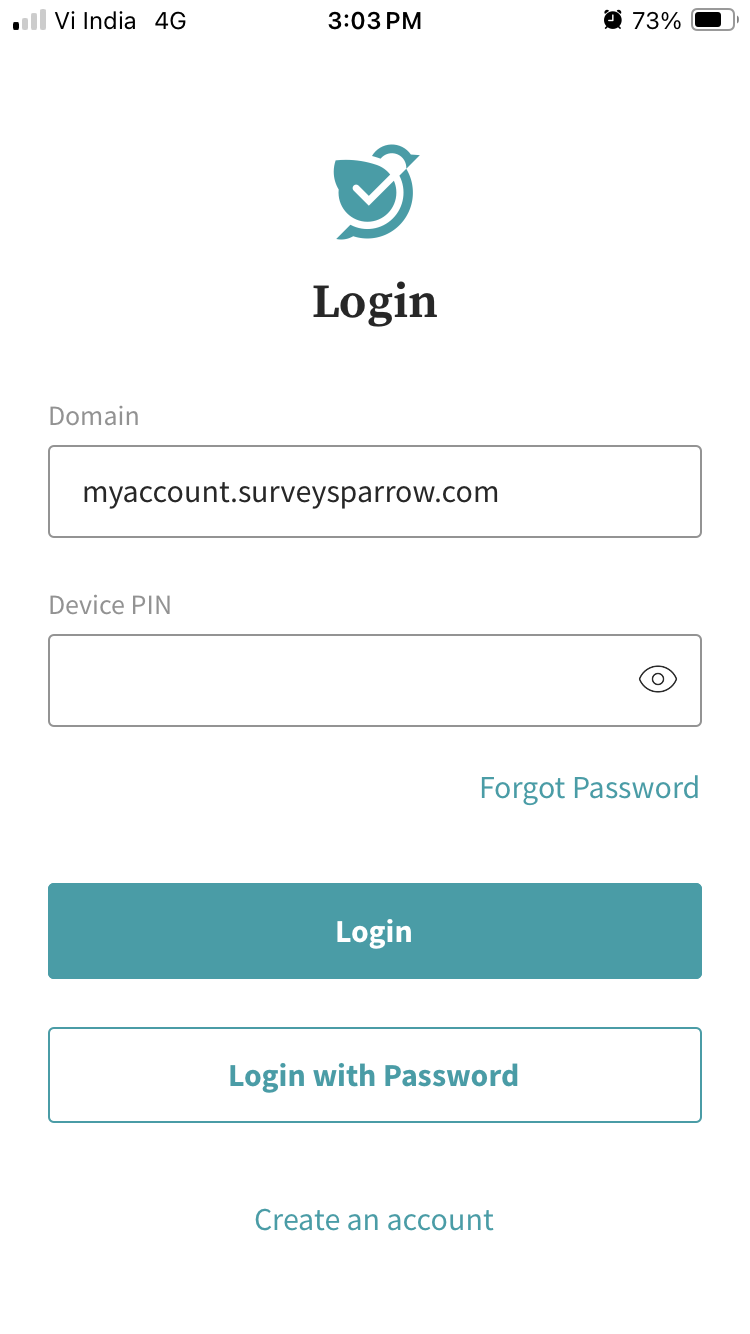 Upon successful authentication, the app will start syncing with the server, and your Offline surveys will be listed down in a moment.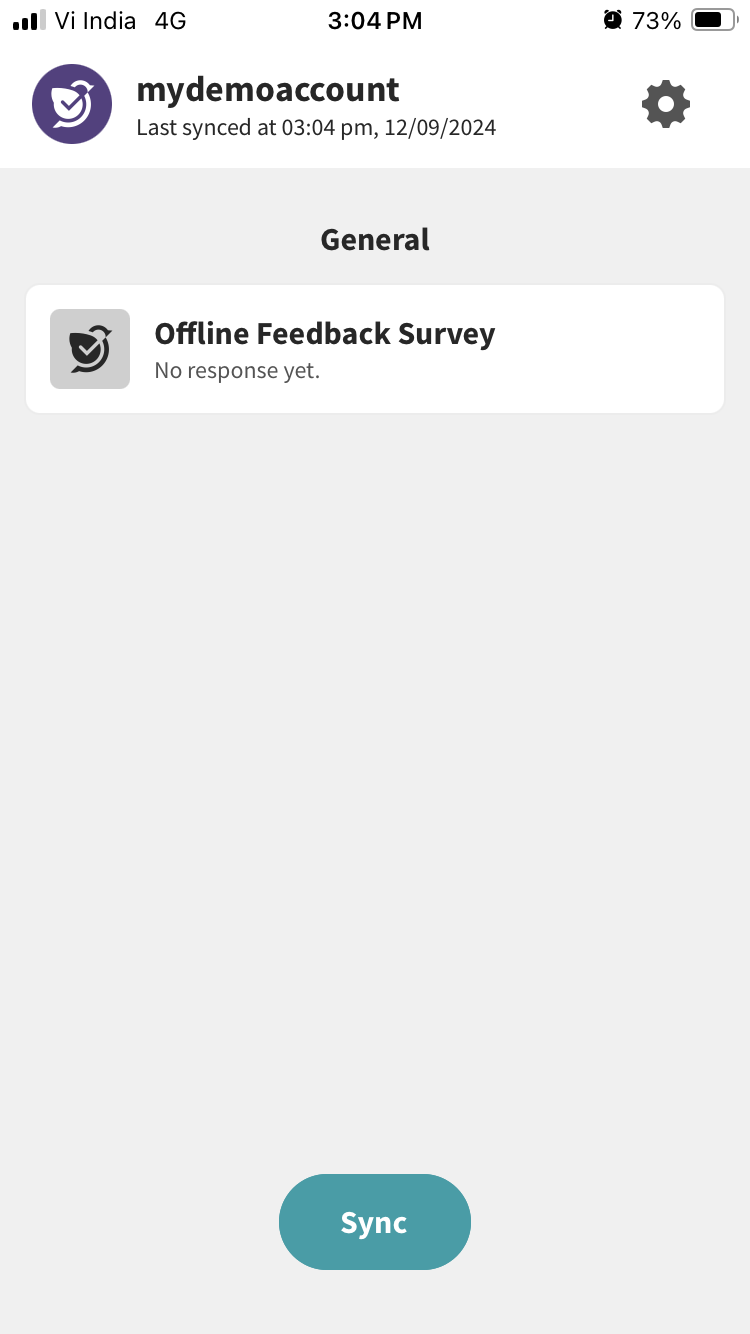 2. Click on a survey to present it to your audience.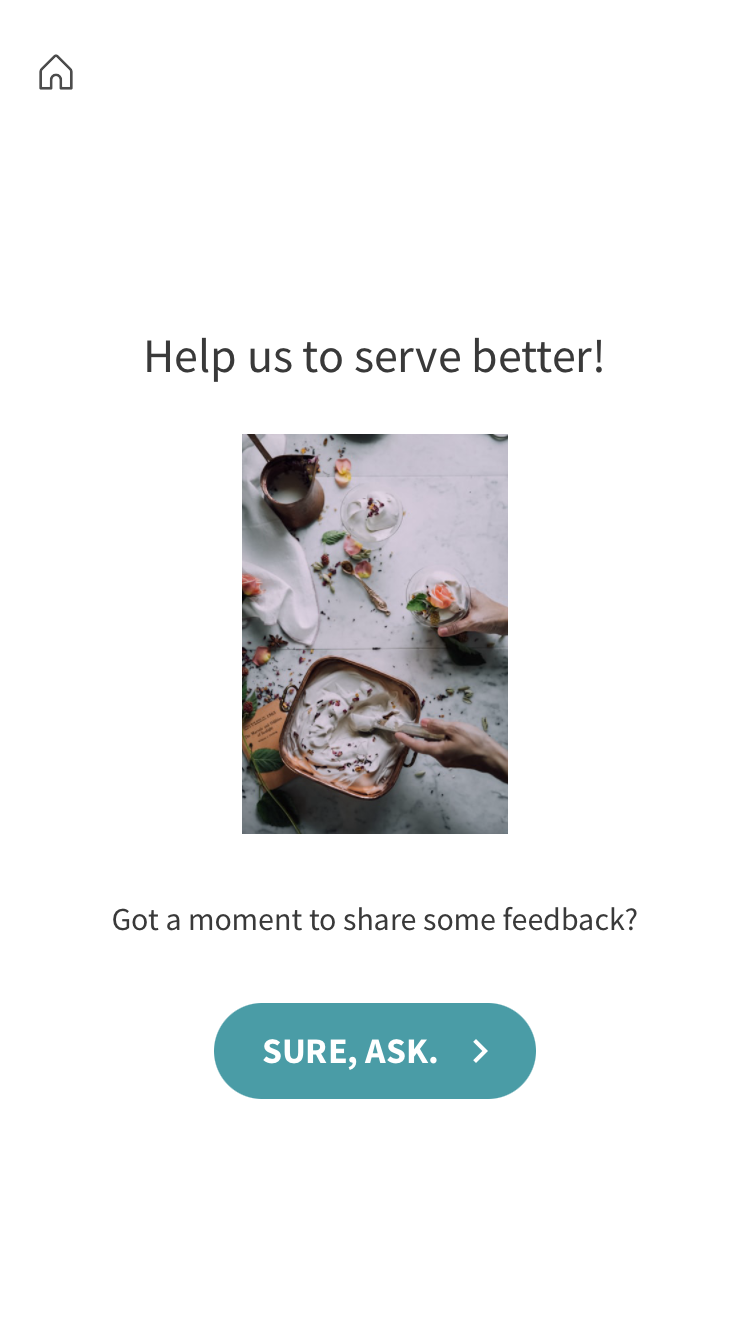 3. Once you're done collecting your responses, click the home icon to start syncing the collected responses.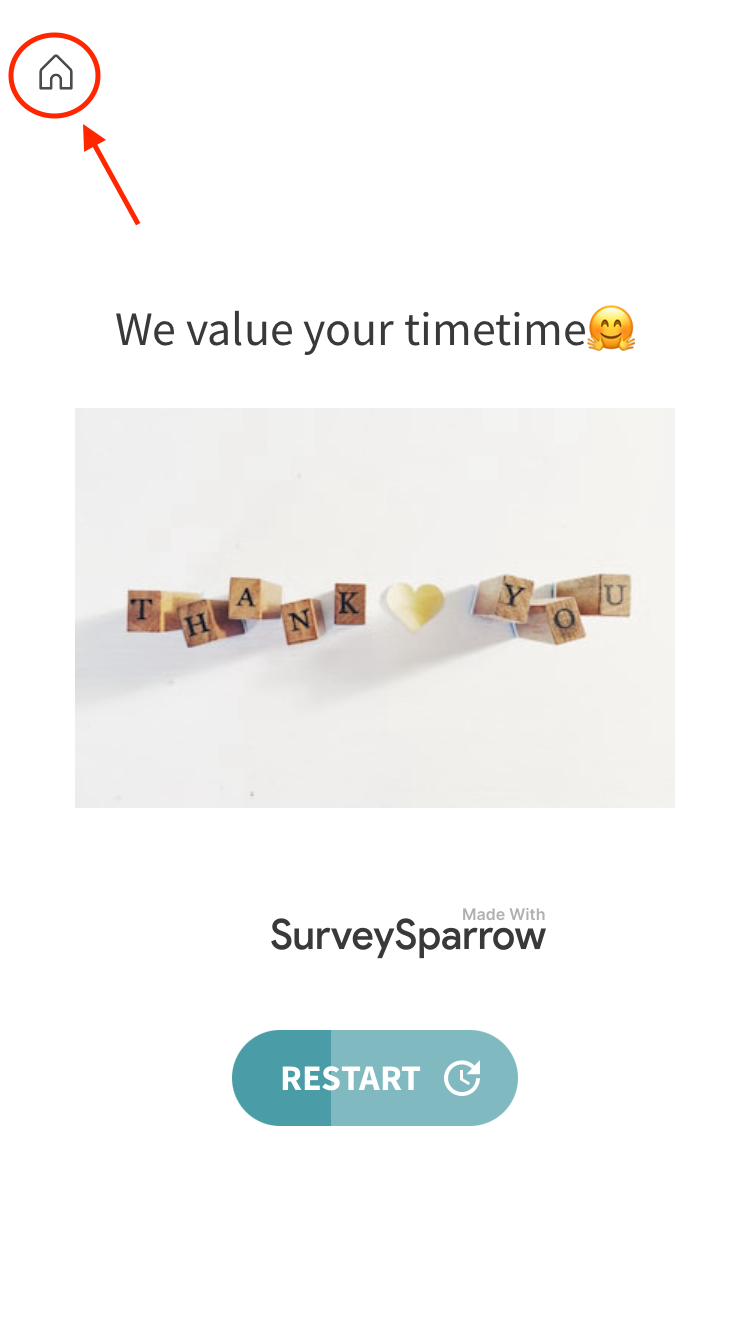 4. Once you go online, hit the Sync button.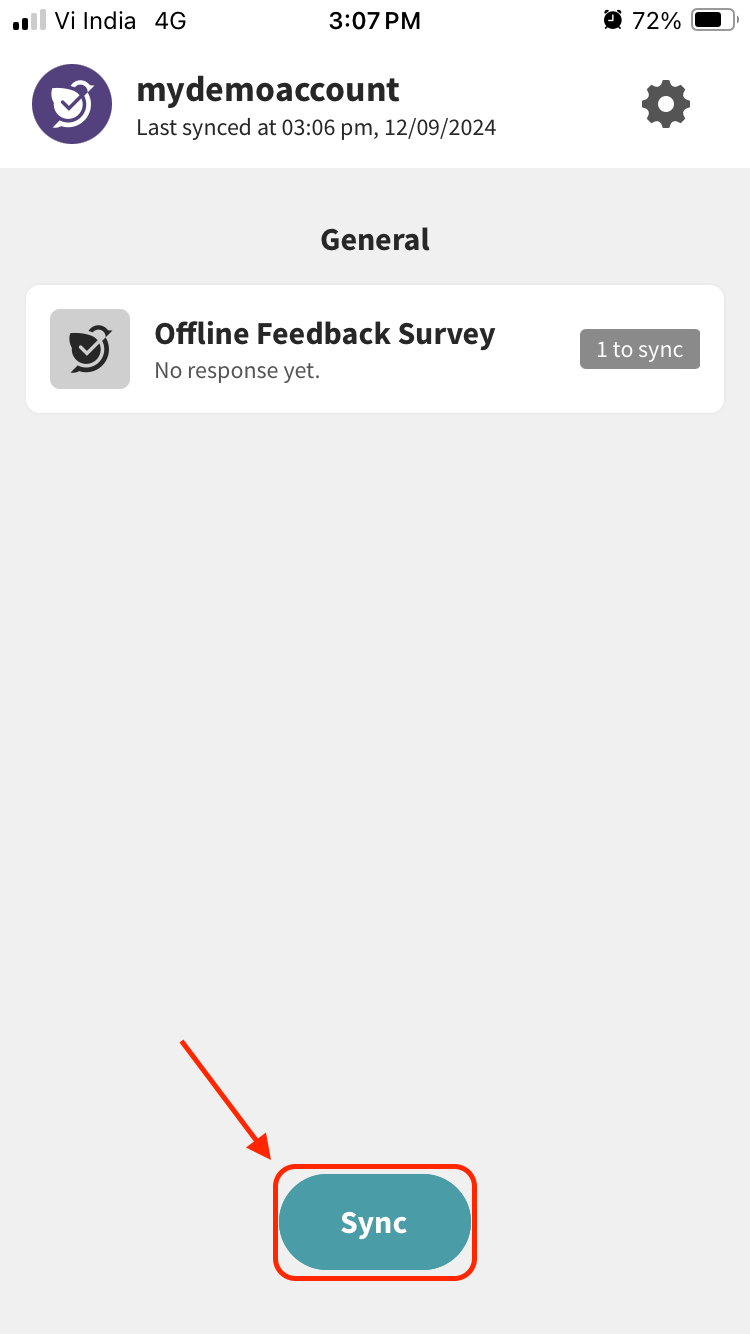 The responses will be synced with your web application. You'll be notified about the collected responses and responses to be synced, if any.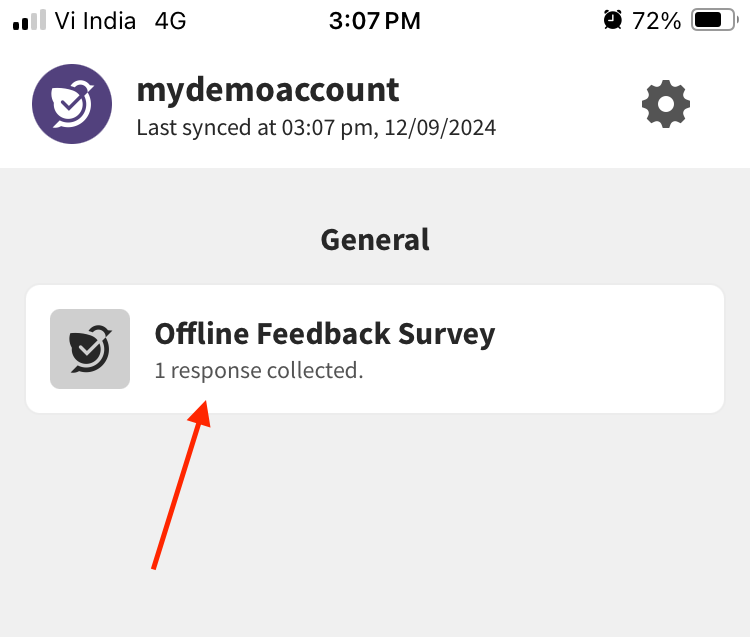 That's how easily you collect data from offline events and remote areas.
Note
The offline application is available to all users in the paid subscription. Please visit our pricing page for more details
Please reach out to us if you require more devices to be added
If you log in to your account from a device directly without adding the device, the functionality will remain the same, except you cannot set the Device PIN.
Please reach out to us if you have any questions. We are just a chat away!