How do I cancel my account?
To cancel your Surveysparrow account, please reach out to our dedicated support team using the in-app chat tab or by emailing us at bills@surveysparrow.com.


You also have the option to downgrade to the free plan at any time. Simply access "Settings" -> "Billing Details" in your Surveysparrow account to make this change smoothly. Our team is available to assist you throughout the process.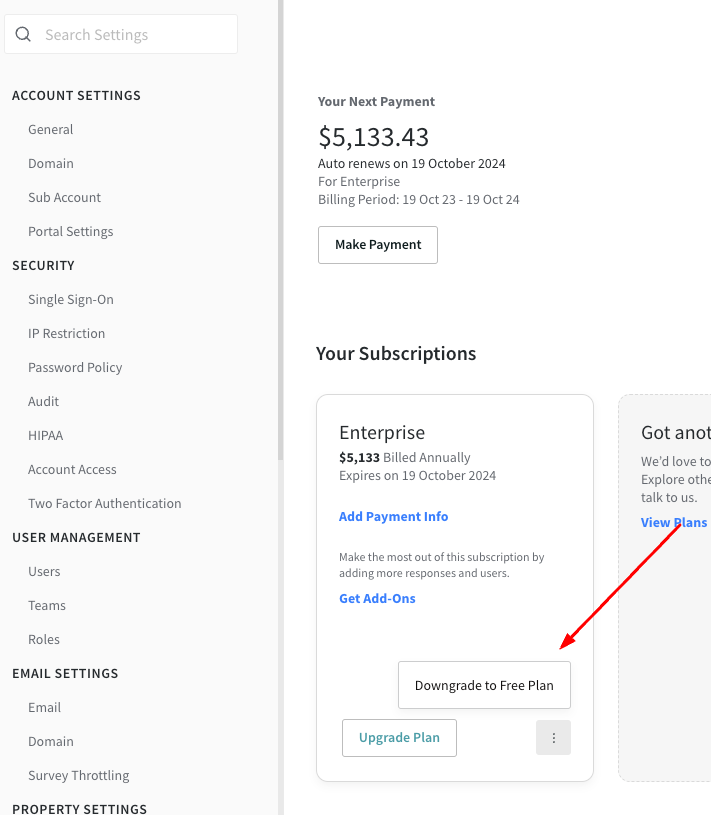 If you wish to delete your Surveysparrow account entirely, navigate to Settings -> ACCOUNT SETTINGS -> General, then select "Delete Account."