Setting the end user view to conversational form from chat-like interface.
With Conversational Form, you can include diverse question types like Matrix Question Type, Rank Order, Drop Down, and so on. Conversational Form thus supports these new question types along with the existing ones.
If you have already created the survey and would like to convert it to Conversational/Chat form, please follow these steps:
1. In the Home page, click on the three dots next to the survey name and select Duplicate.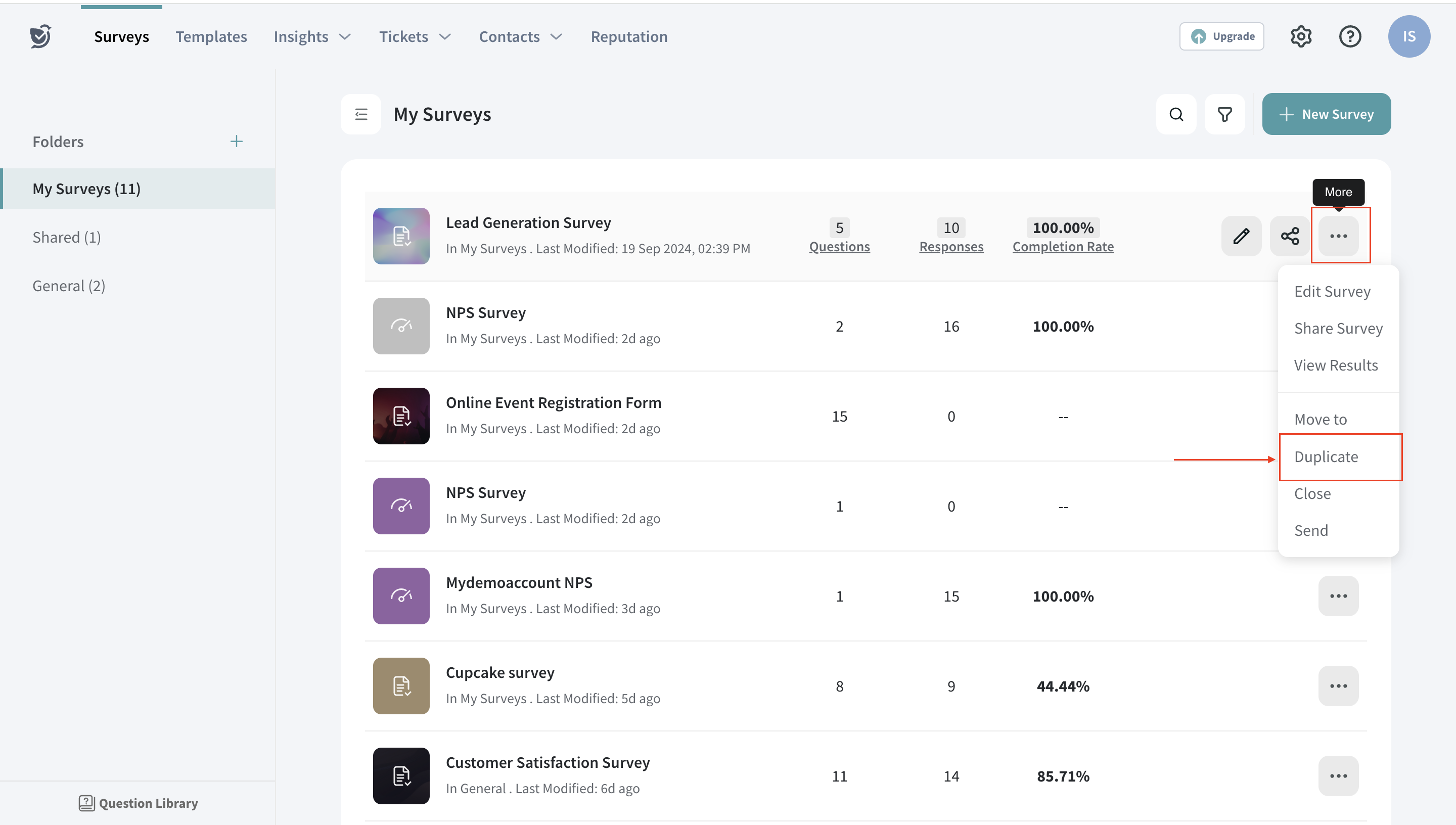 2. The following screen appears, hit Confirm.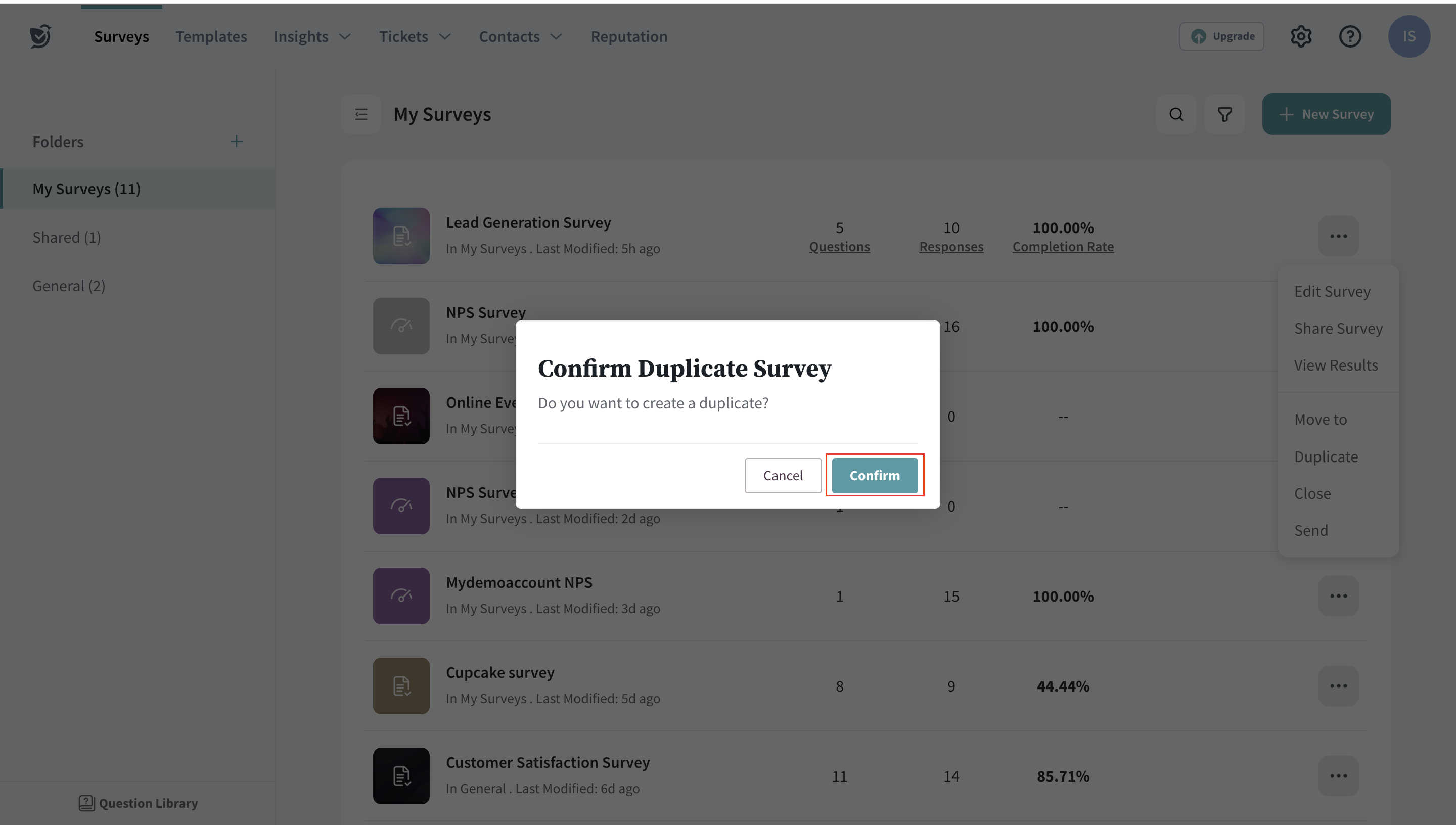 3. Choose the chat survey in Change Survey Type and click on Create Survey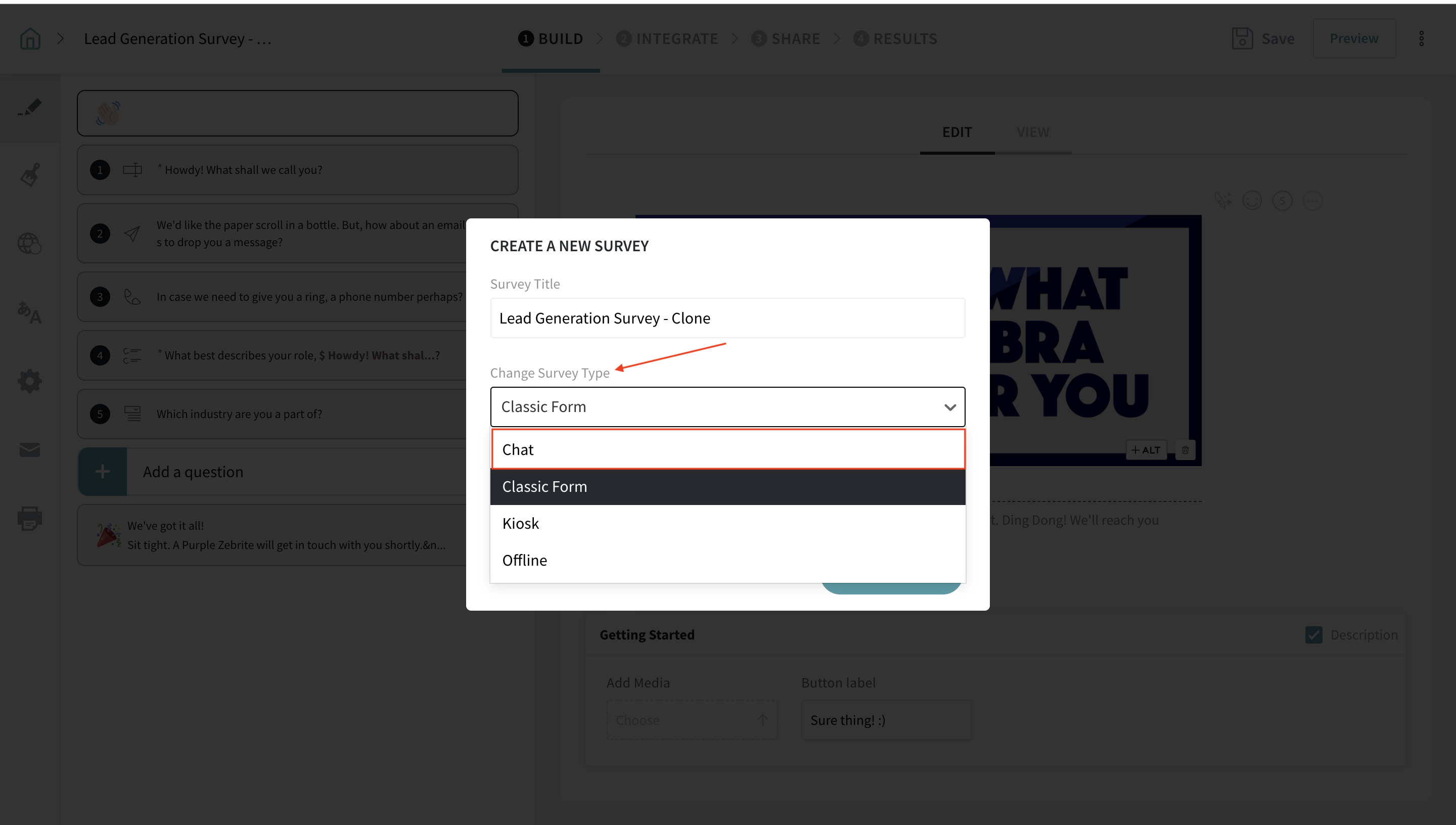 That's all. You have successfully changed the survey type to Conversational/Chat form.
In case you are about to create a form:
1. Click on the new survey in the Home page:
2. Choose Chat Survey and then click on Start Blank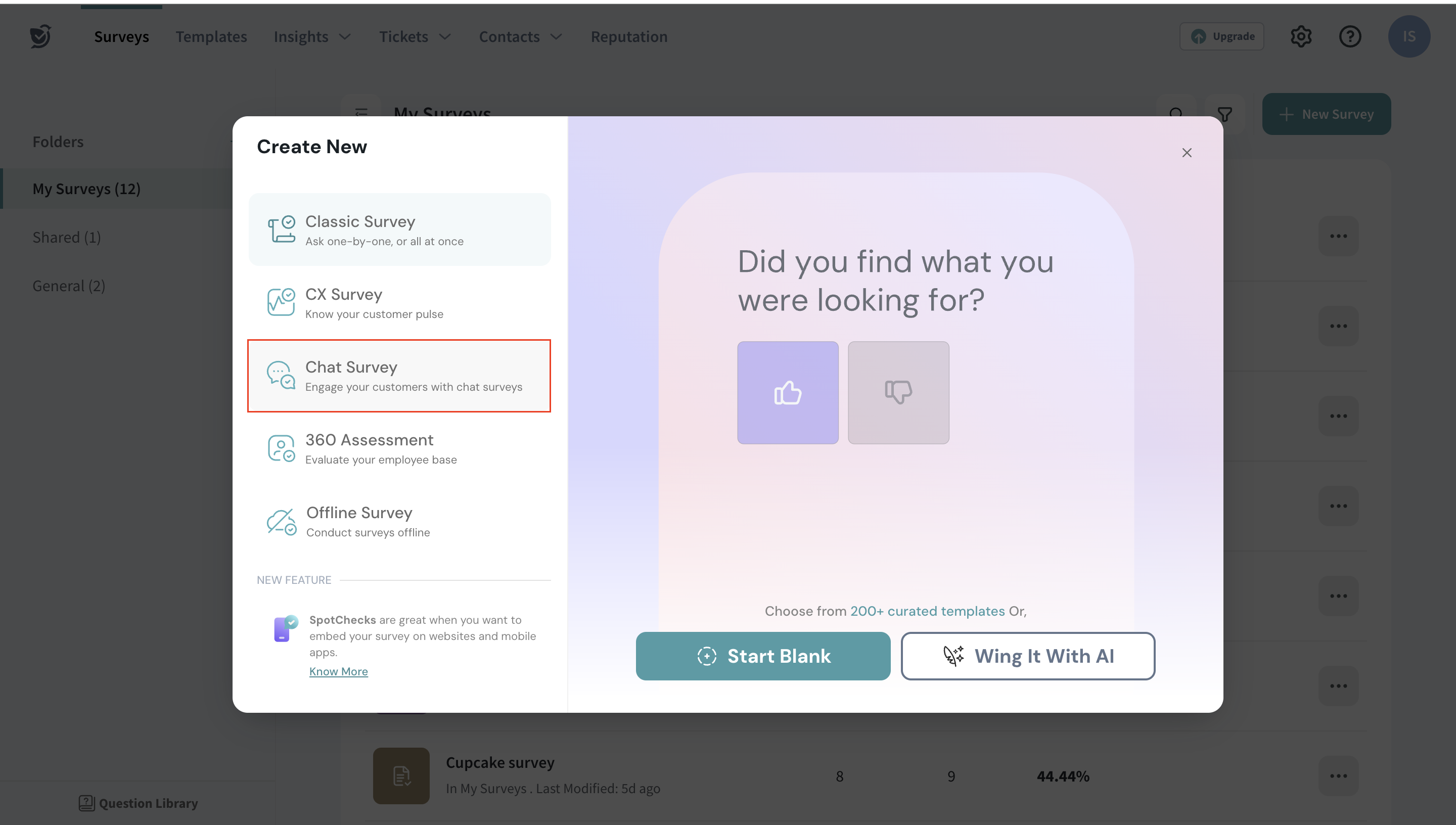 Kudos! Now, you know how to create or convert a survey to a chat form.