Auto-populate Responses feature lets you try and test the reports section without actually sending it to anyone. This can help you understand the kind of reports and filters you will be provided with and to prepare your survey to its complete potential.
How it works:
1. After creating the survey, select the Results tab and select Fill Sample Responses.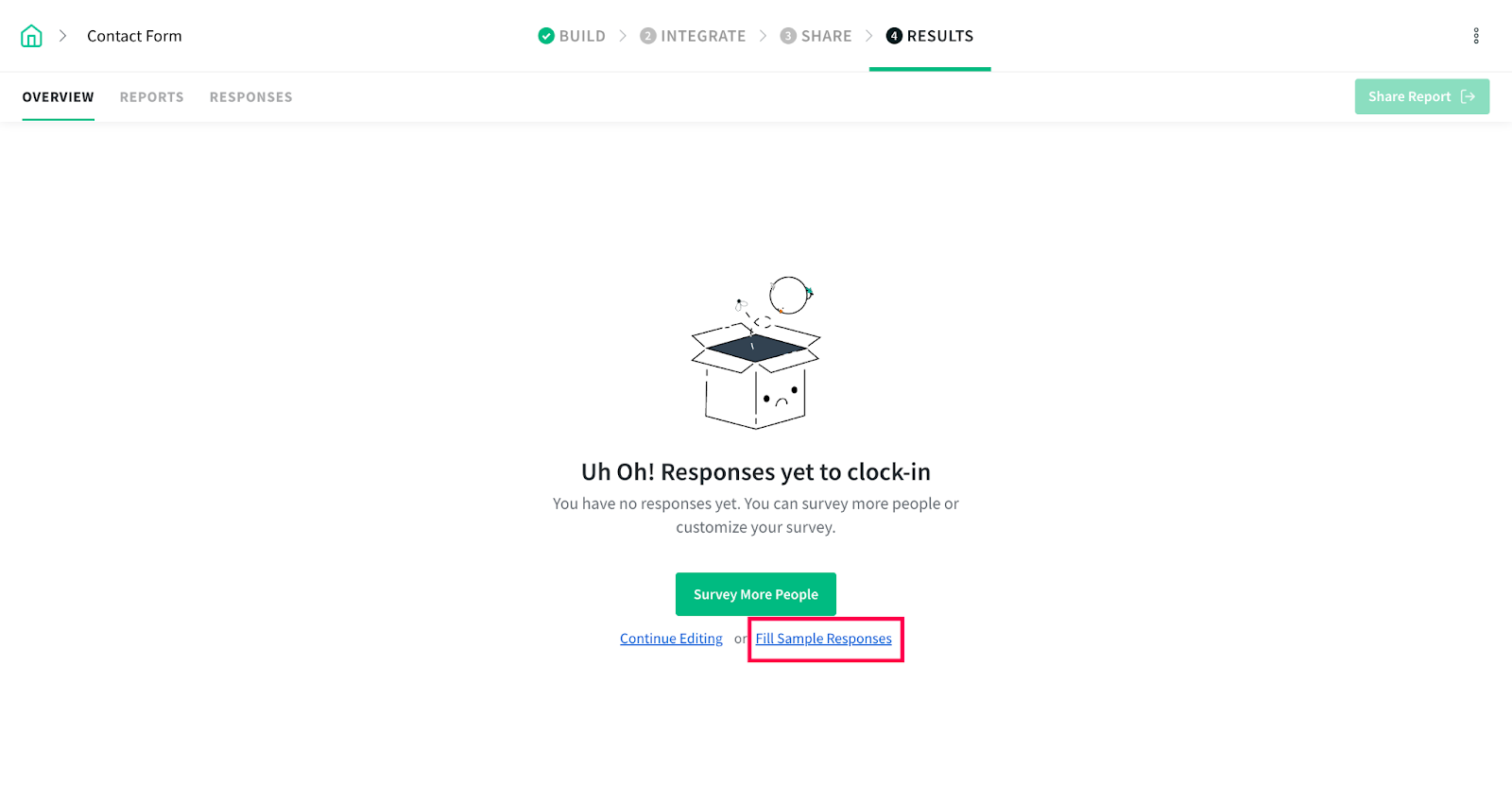 2. Enter the number of responses to be generated and submitted.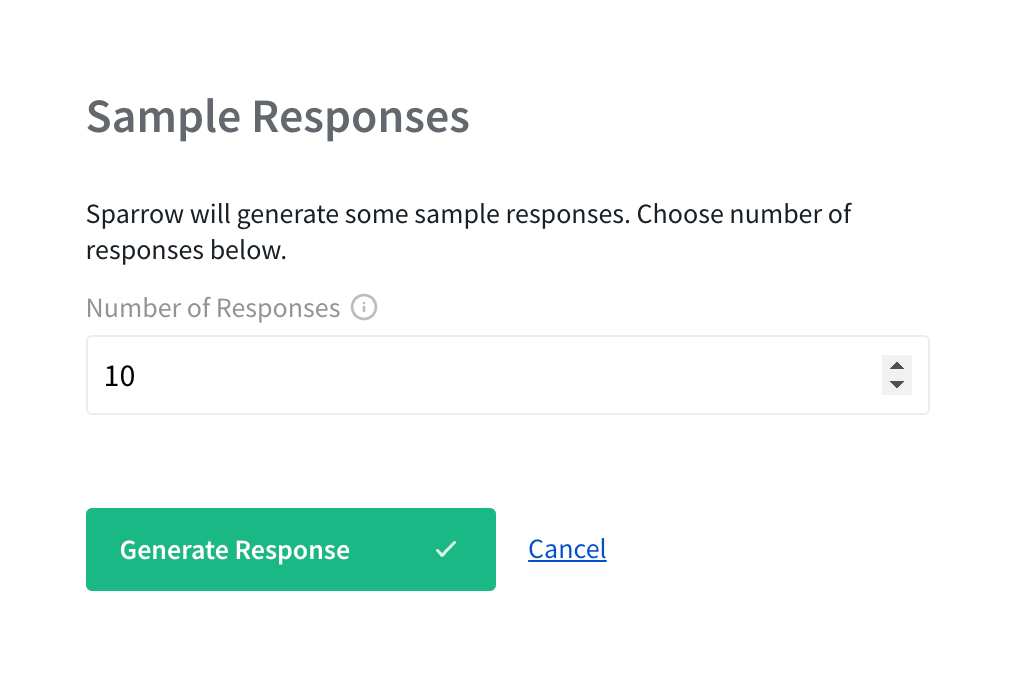 Note: The range of sample responses that can be populated is limited between 1-10.
That's all. You have now created sample responses in a blink of an eye.