Set Reminders to your online email survey
When you send out your survey, it so happens that your participants may either forget to take it or leave it halfway. Reminding them to complete the survey will greatly boost the survey completion rates.
The Reminder feature in SurveySparrow lets you send reminder emails to your respondents to complete the survey. You can set the number of days after which the reminders will be sent out. Additionally, you can categorise the audience as partial and non-respondents and set the reminders.
This is a fully automated process which saves a lot of time and manual effort.
To use reminders in your survey with SurveySparrow, follow the below-mentioned steps:
1. In the Share Survey page, you will find the various sharing channels like Email, Weblink, Social, etc. to share the survey and click on Send Email option.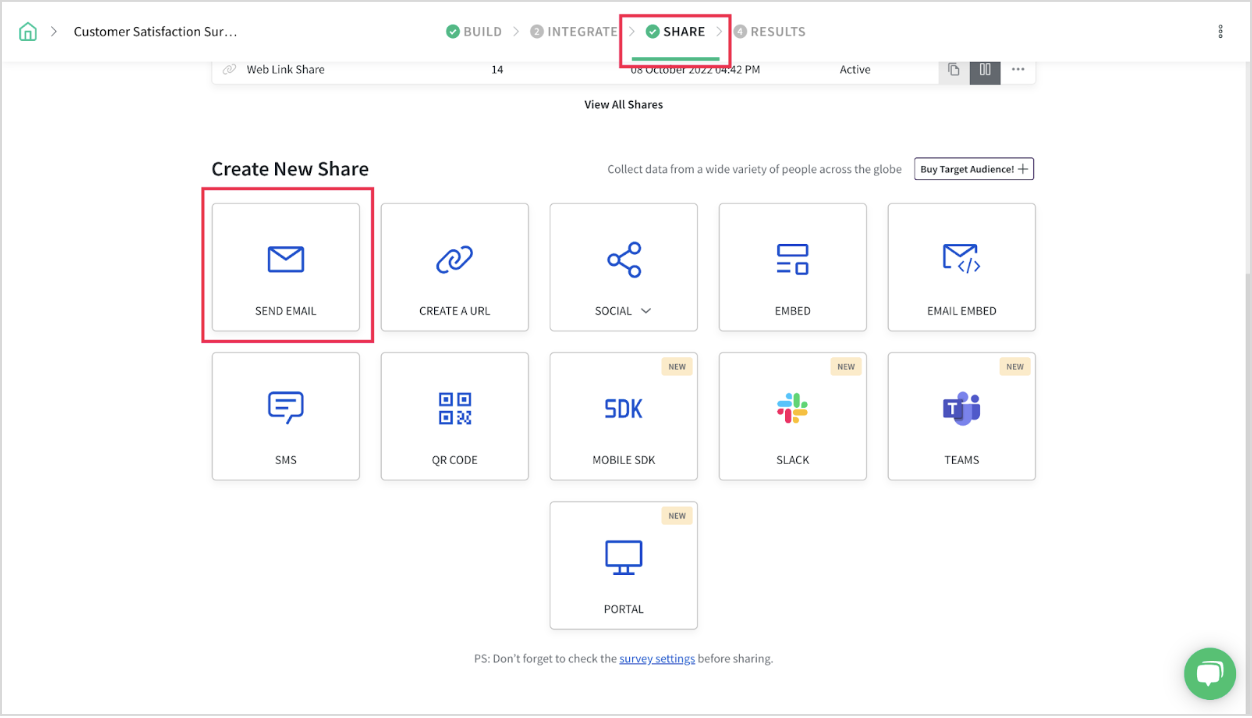 2. Once SEND EMAIL is clicked, you will be redirected to the Email Share page where you can fill the SendTo and hit Next>Schedule.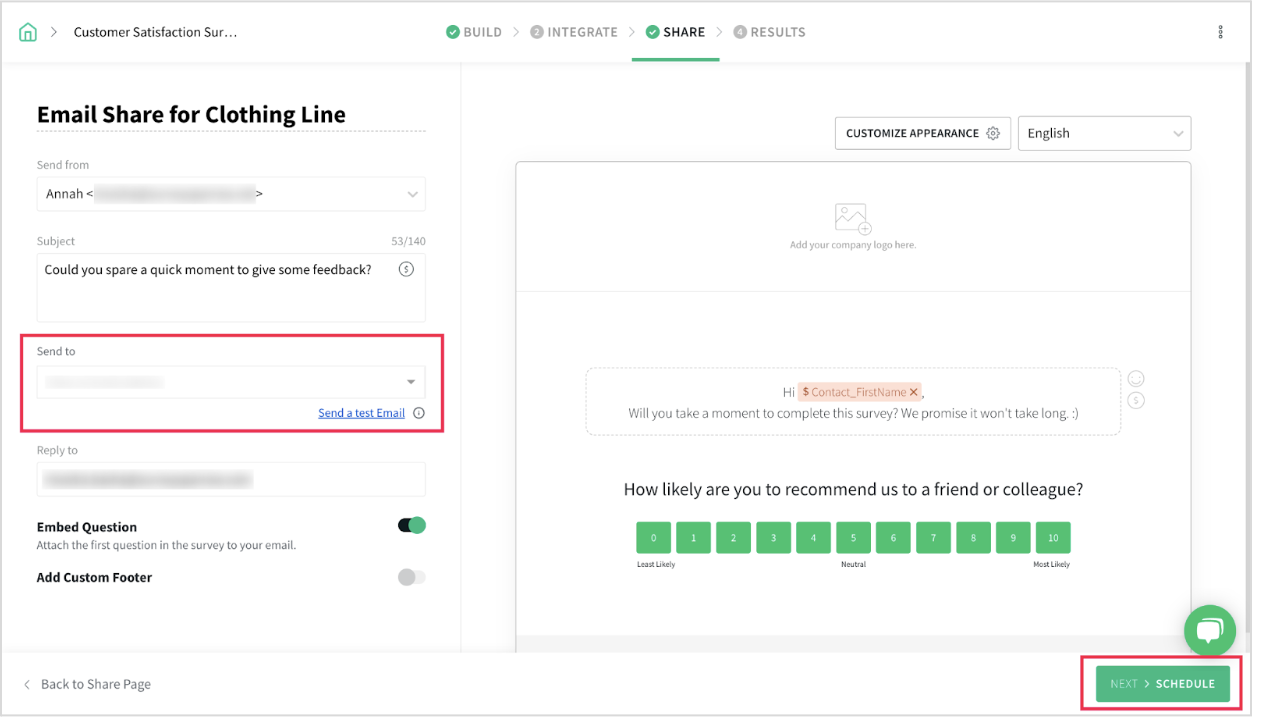 3. In the next page, you can switch on the Reminders toggle and then click on Add Reminder.


4. Fill the details in the Reminder widget and click on Add.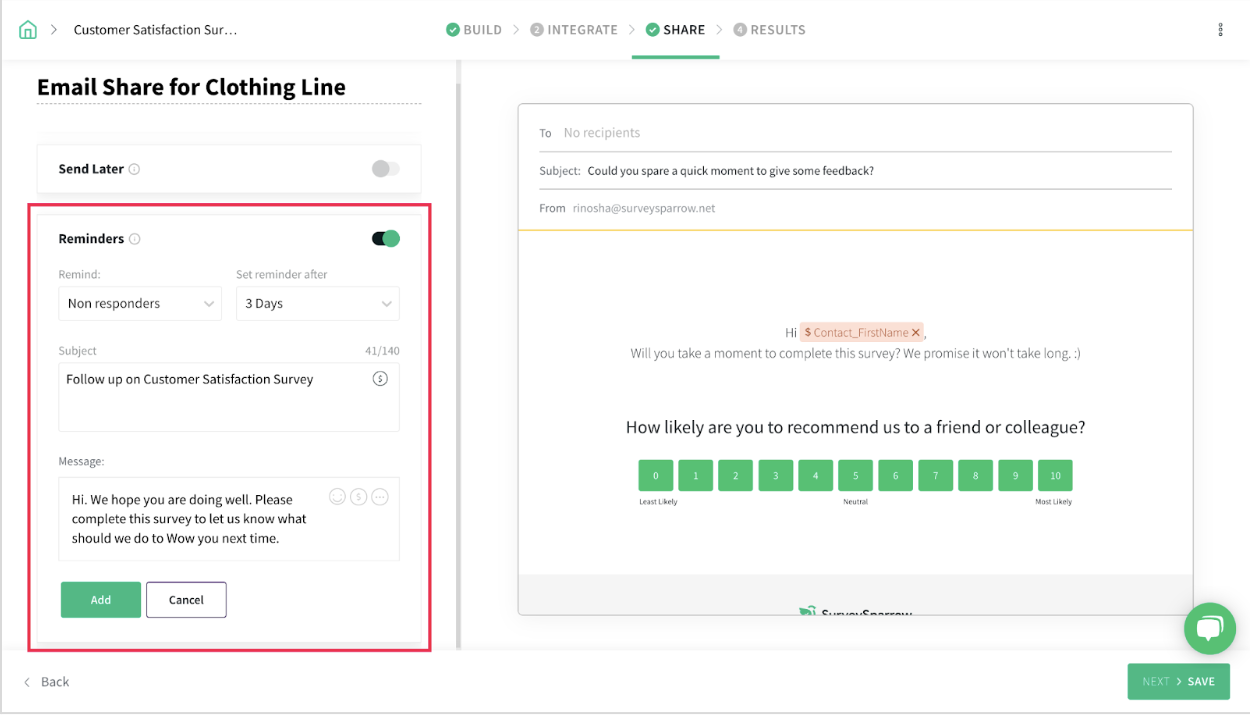 5. Once you add the reminder(s), you can see the message and subject line on the same page. You can add more than one reminder by clicking on the Add Reminder.


That's all! You have now automated the follow up process within minutes.