Attach files to the survey response
SurveySparrow lets you do it with the file upload feature. This feature allows you to upload files of the following type:
Image
Document
Video
This question type is very useful when you want your survey takers to
upload a document like a resume,
get feedback in the form of a video,
ask your users to upload an image or video
To use the file upload feature, follow the below mentioned steps:
1. Open the survey and go to the Build page. Once you click on Add New question, the following screen appears. Click on the Upload Icon from the Question types.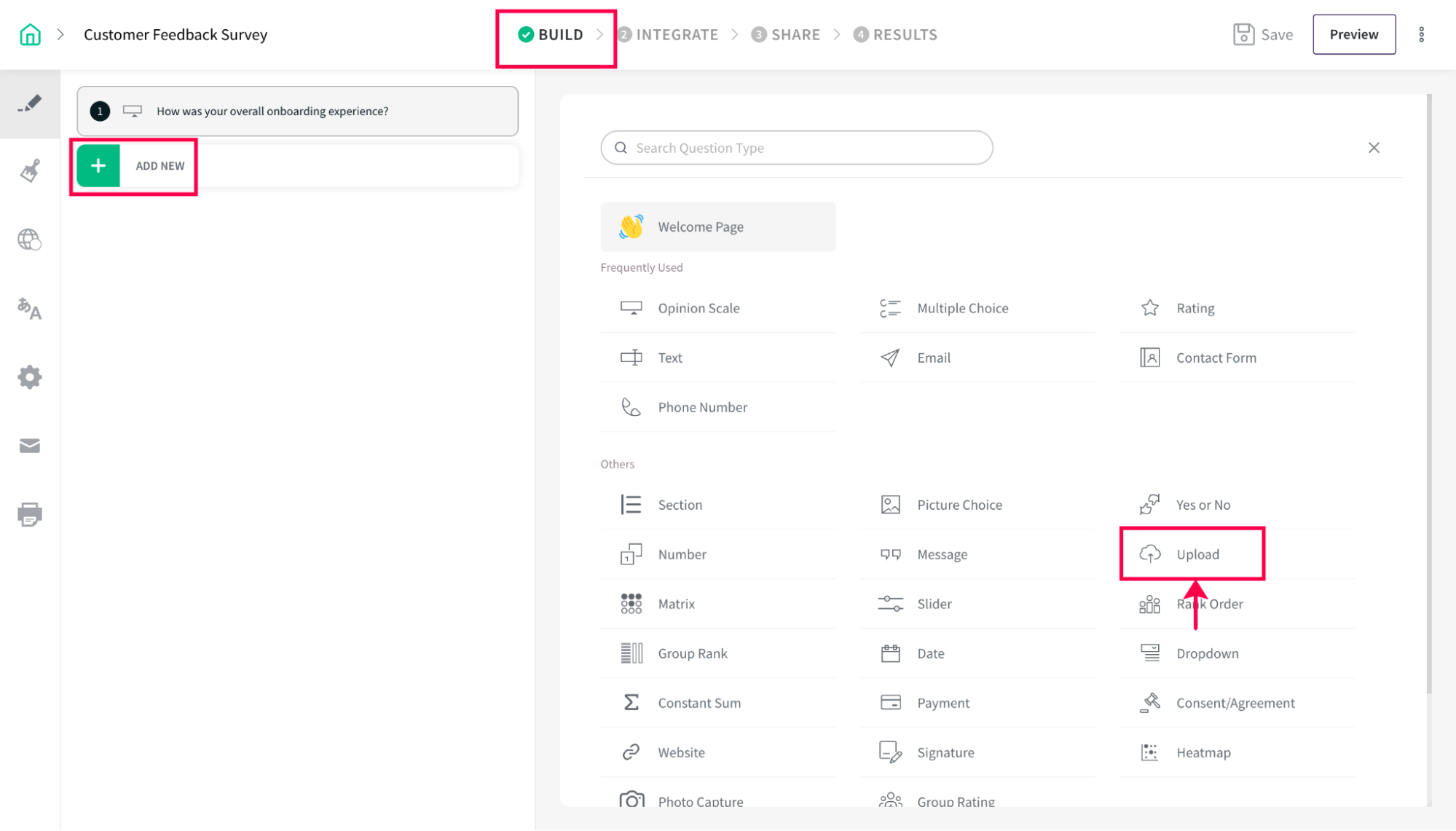 2. Within the question, you will find 4 file type option that's highlighted below. Tick the ones you want your respondents to upload. You must choose at least one type.
3. You can also choose the number of files you want the respondent to upload. A maximum of 5 files can be uploaded.
4. The question is all set! You can now go to the View page and preview in different device formats.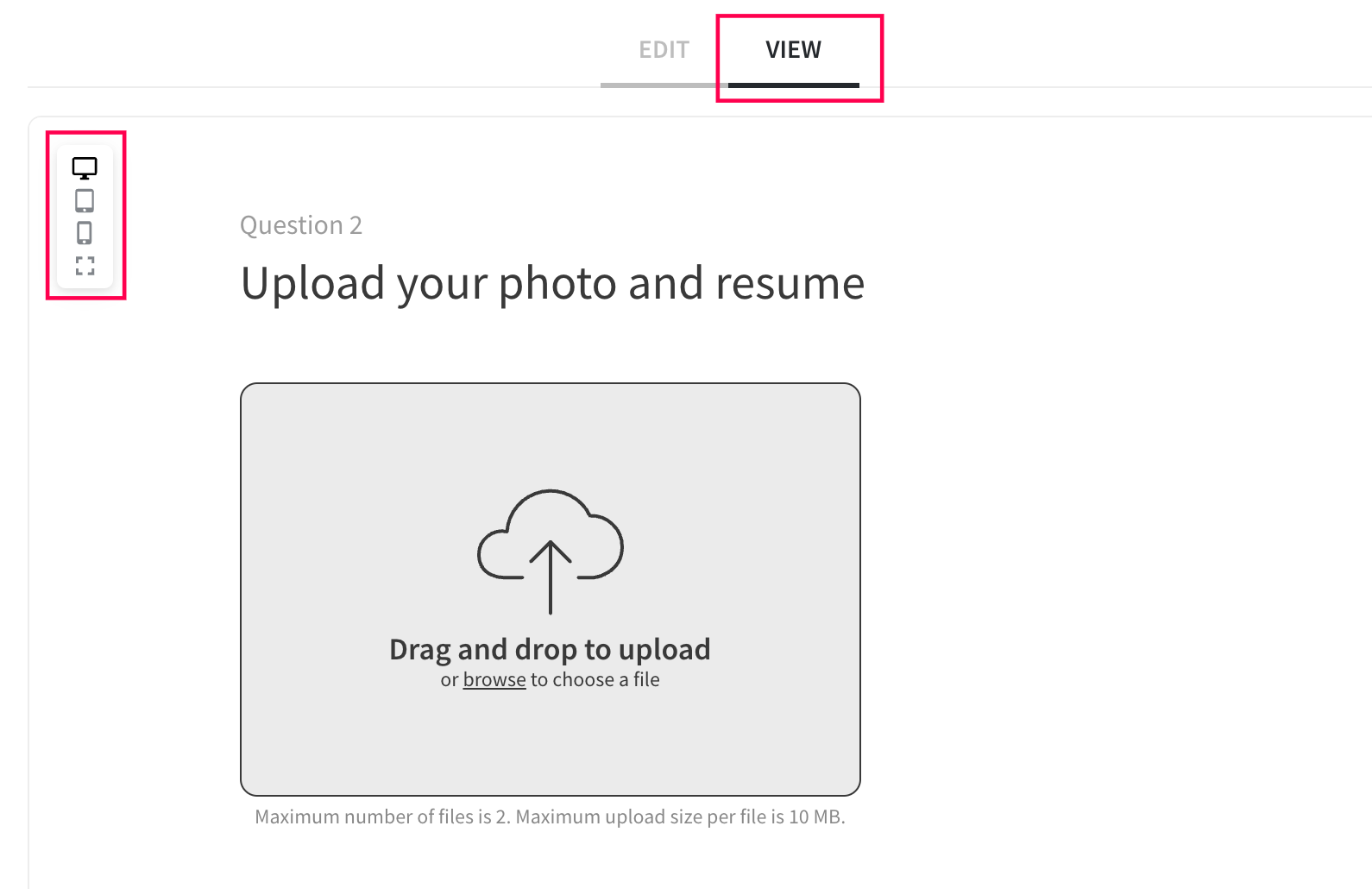 Note: You can upload files of size up to 10MB.
That's all! You can launch your survey with an Upload question and start collecting the required files :)