Choice-Level Logic lets you display questions relevant to the options your respondents choose in the previous question. With this Logic, you can make your surveys more tailored to your audience and collect relevant information effortlessly.
Let's see how this works.
1. Select the question, which should be a Multiple Choice or Picture Choice question, where you wish to enable the choice-level logic and click on the logic icon that appears next to your choices. By enabling this feature, your options will appear only when the conditions are met.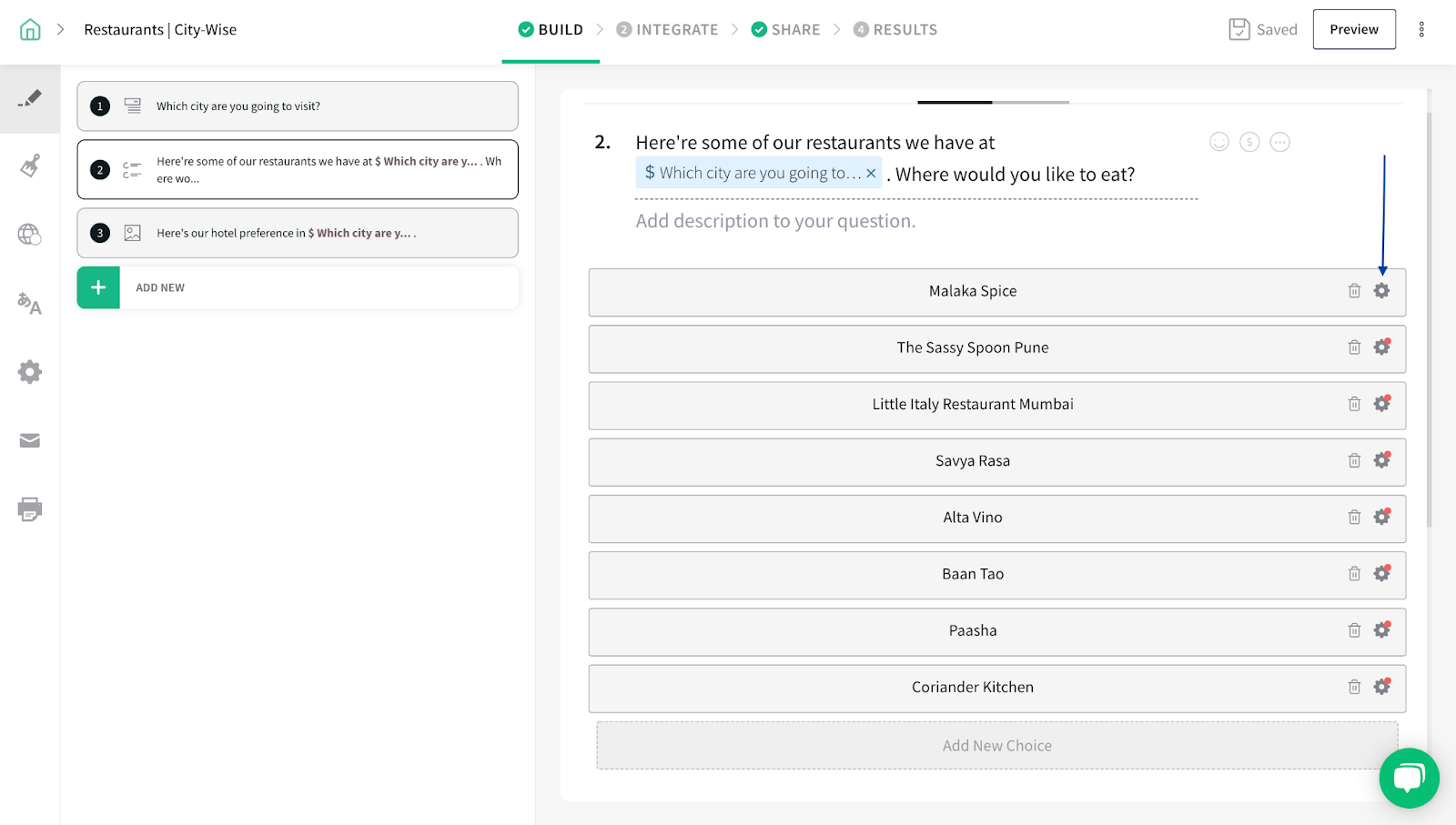 In our example, we have used a Multiple Choice question type.
2. Add the desired condition that you want to apply to the question.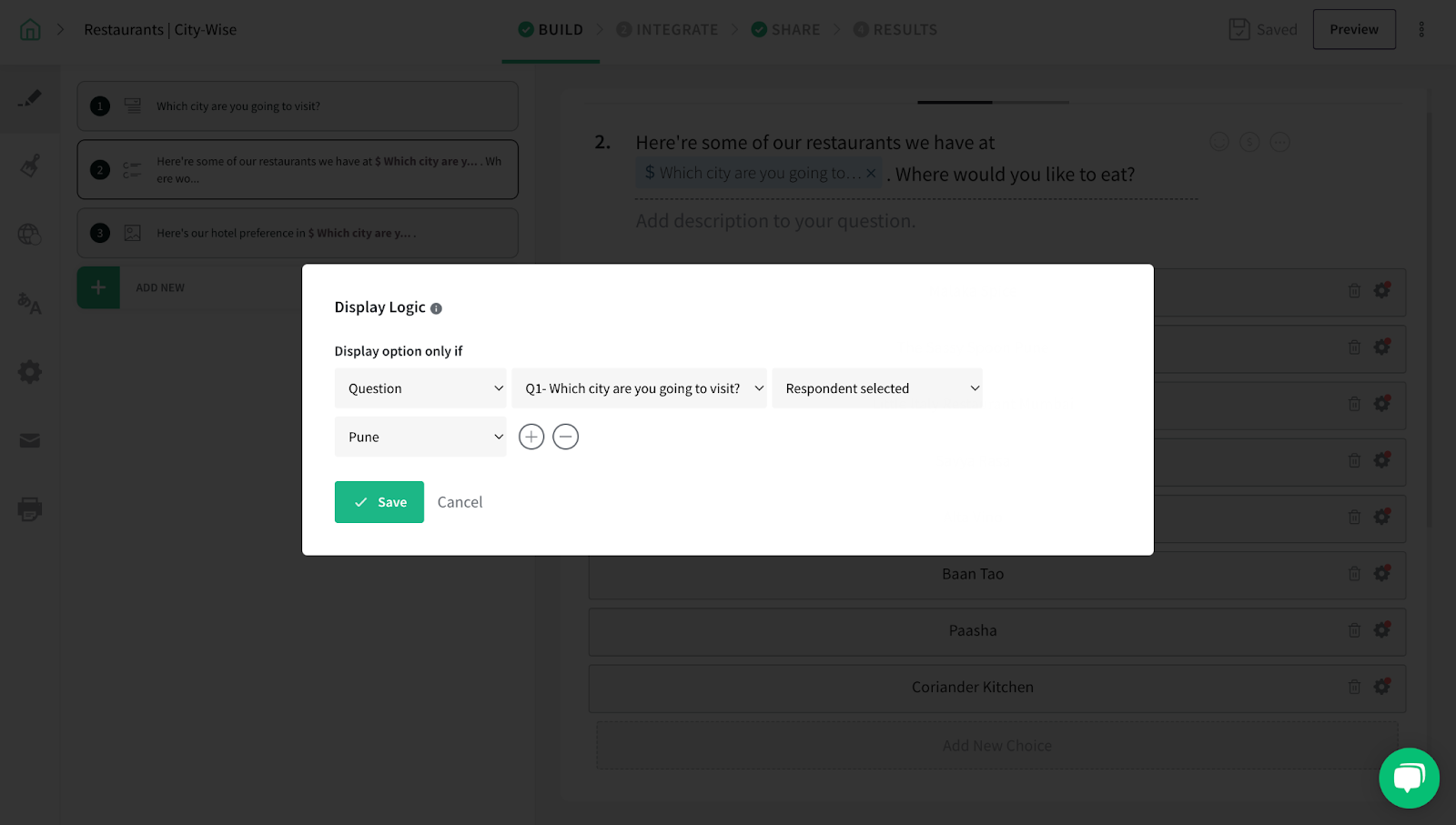 3. You can also add/remove multiple conditions using the minus and plus icons.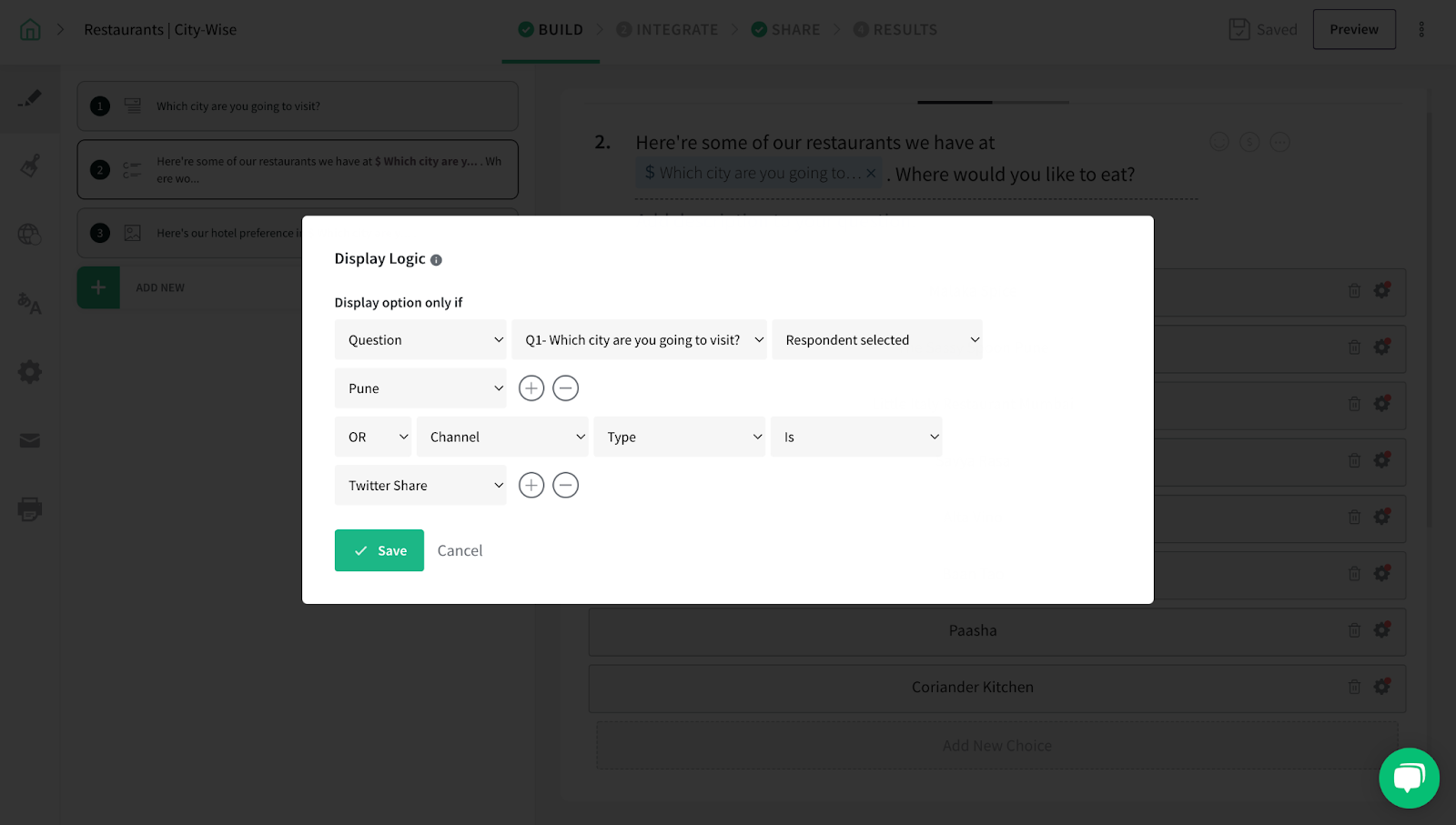 4. Once done, click Save to save all the condition.
5. Preview your question to see that your question appears in the desired manner and proceed.
Here's an example.
Choice-level Logic is enabled in this question so that the next question will appear depending on which answer the respondent chose.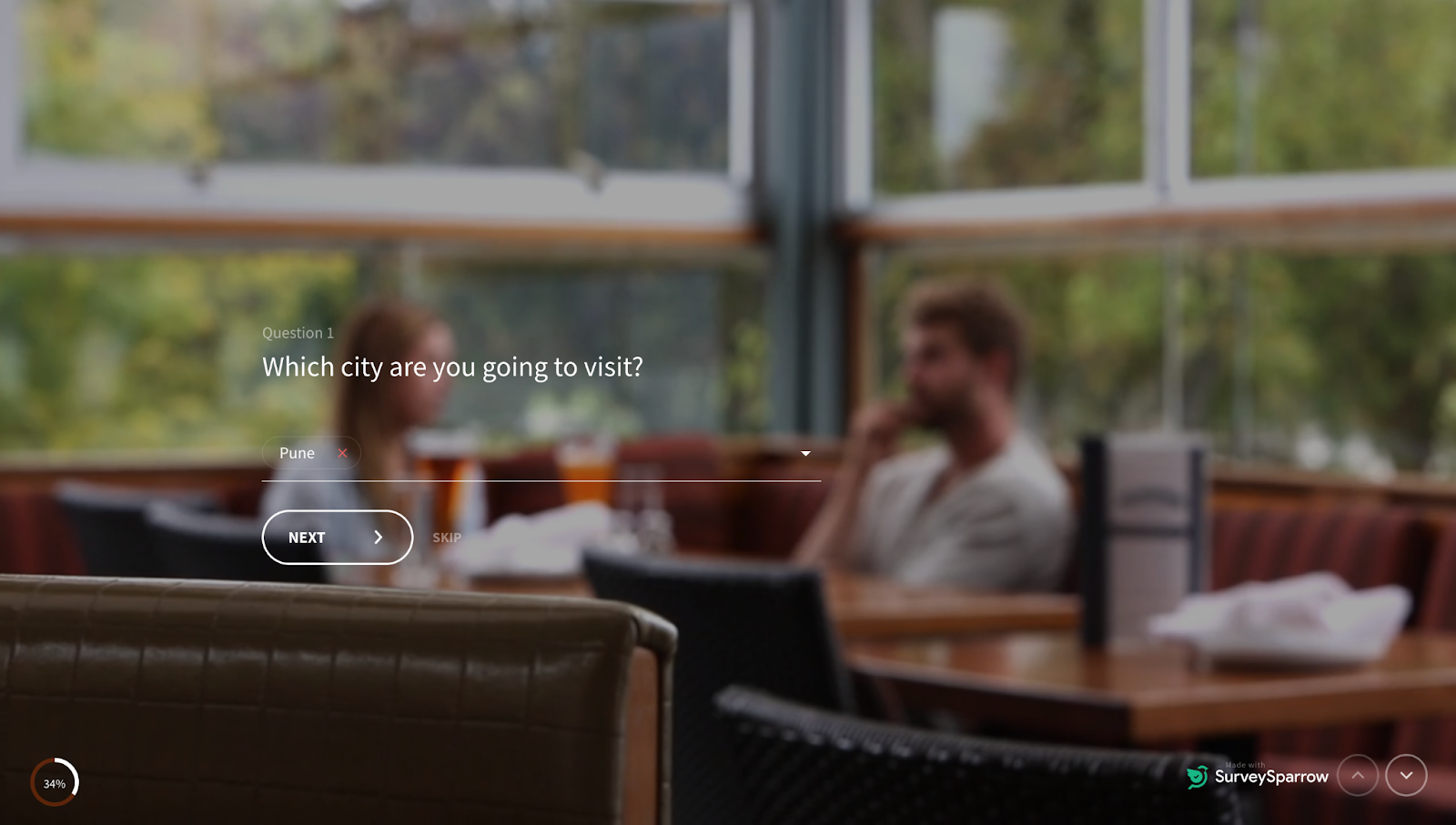 Since the respondent have chosen Pune as the city, the next question will show the Restaurants that are suggested by the admin in the Pune City.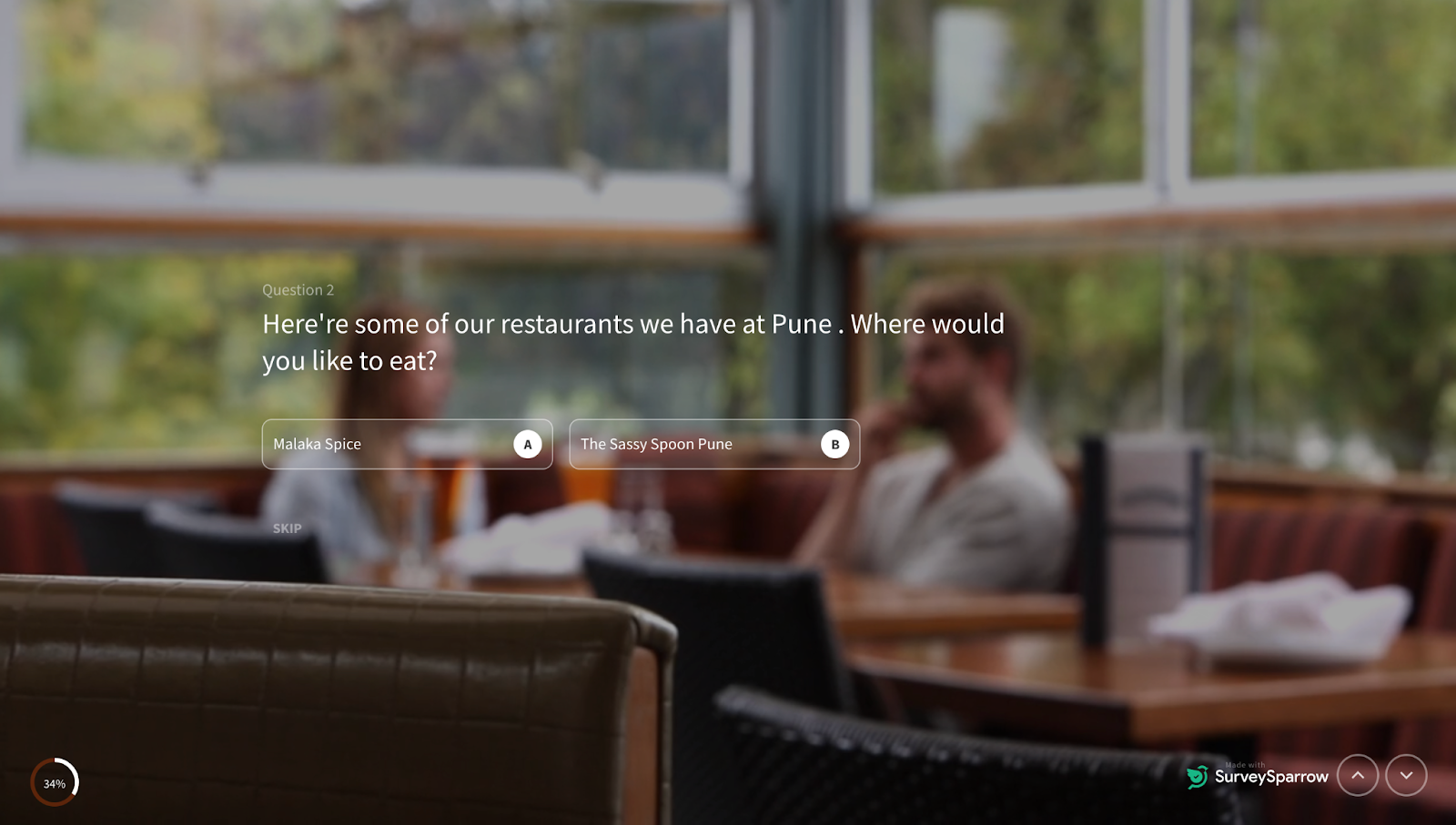 Assume a case where the respondent have chosen 2 cities, the next question will show the Restaurants that are in the selected 2 cities.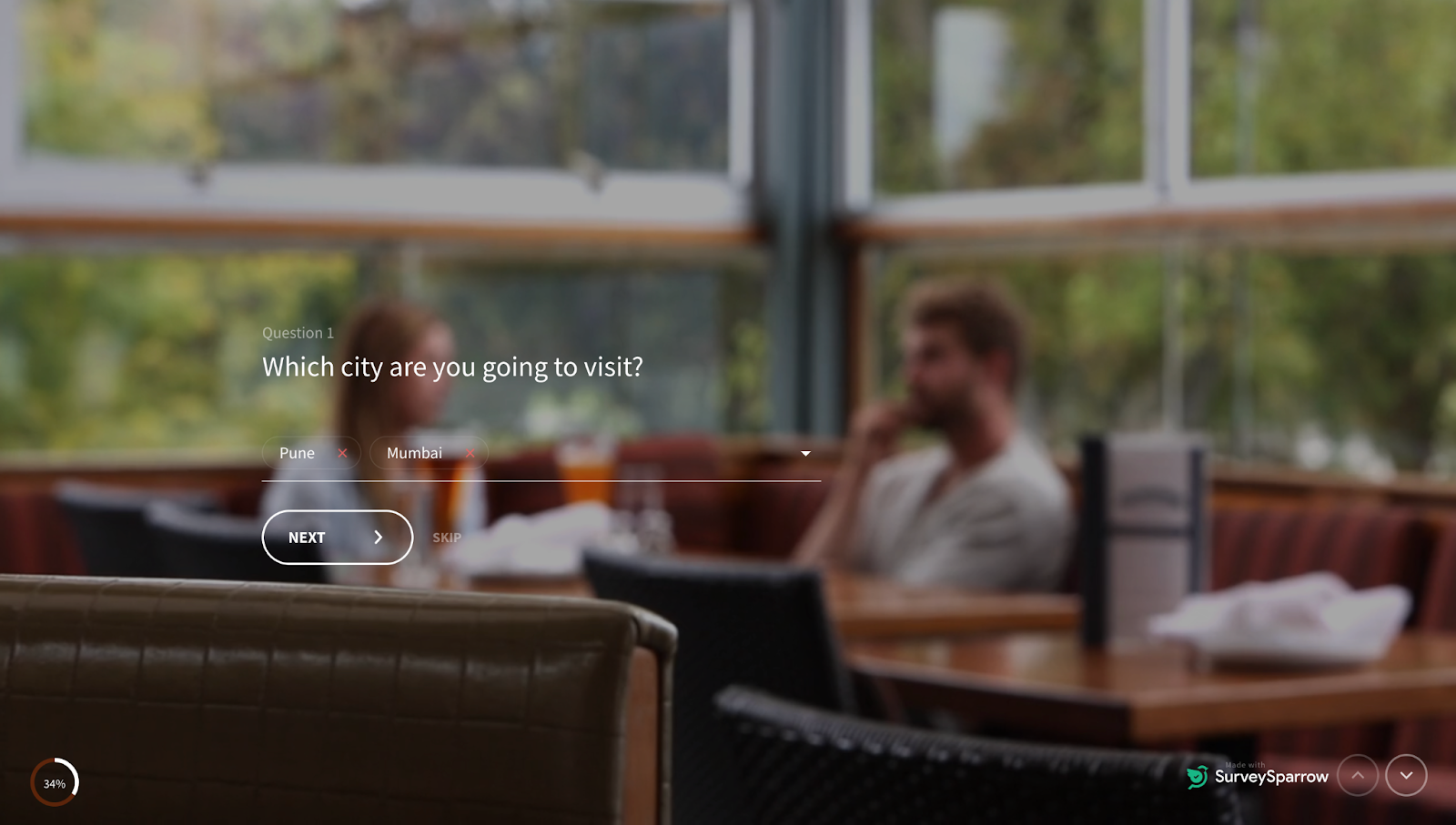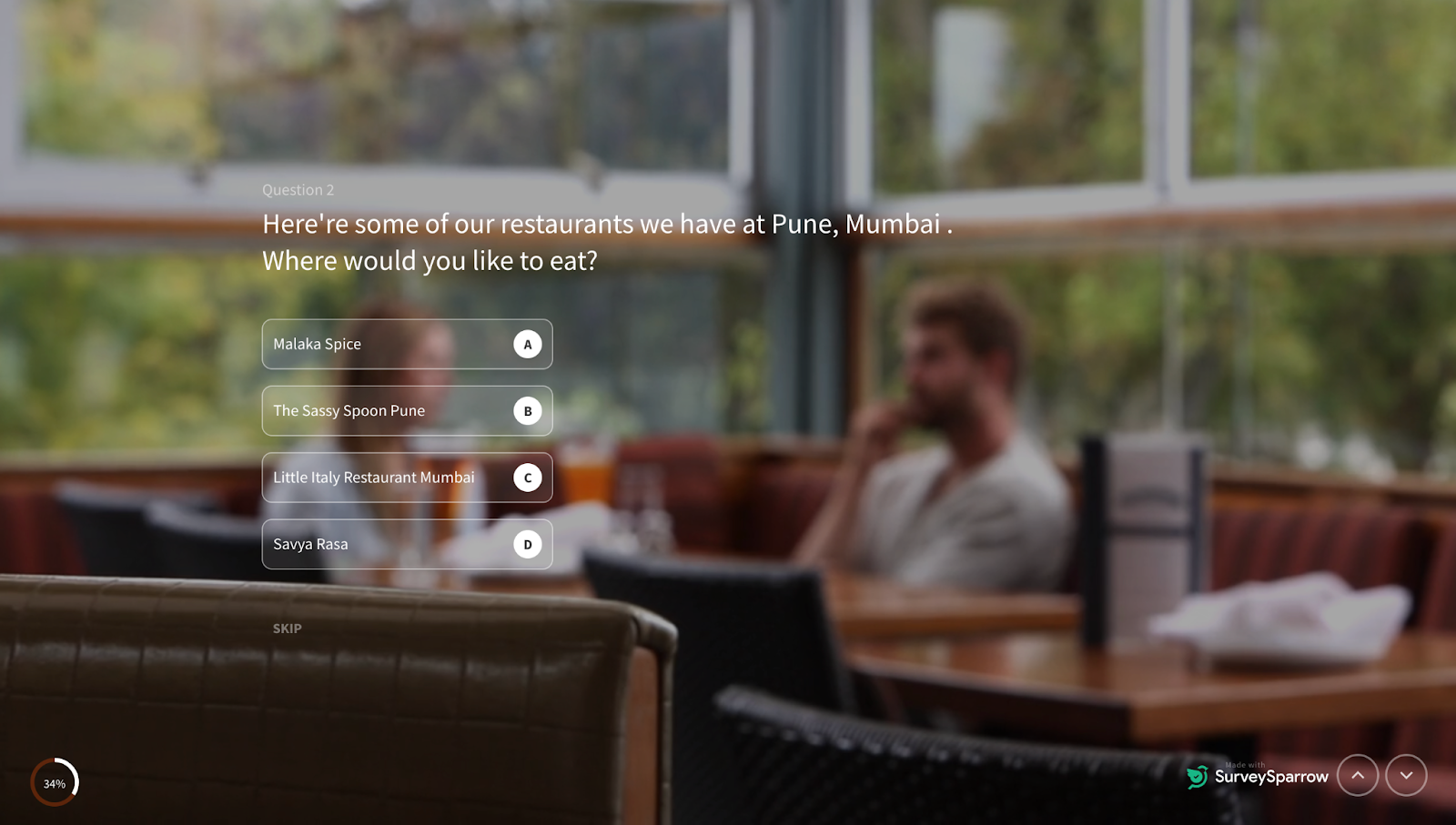 This is how simple it is.
Please reach out to us if you have any questions. We are just a chat away!