Automate all your survey responses to reach the right team member & drive immediate action.
Create a ticket for your survey responses based on predefined criteria, automate those responses to a member of the respective team, and let them solve customer queries instantly.
Let's see how it works.
1. After creating your NPS survey, navigate to the Configure section and select Workflows.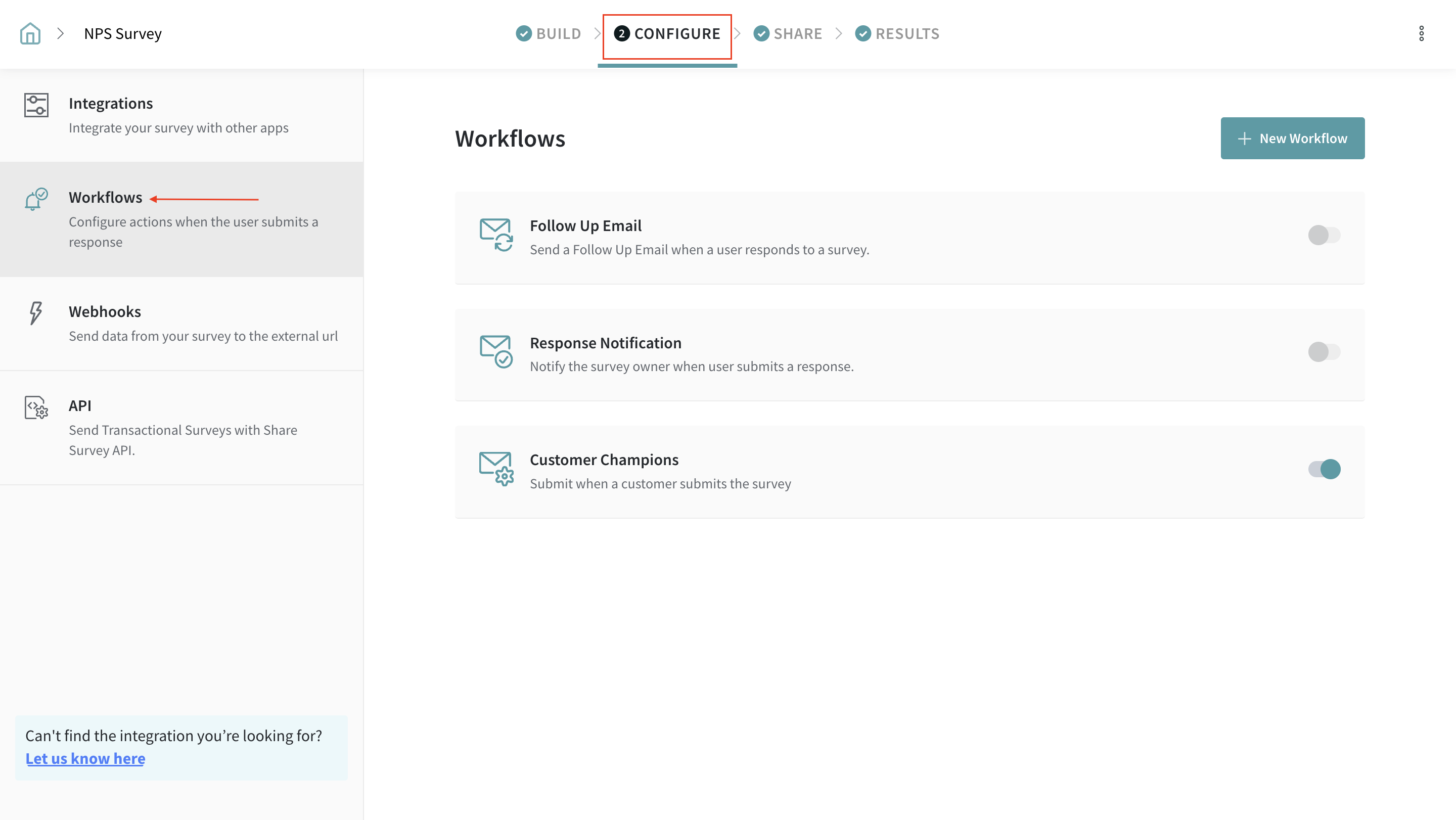 2. Click New Workflow.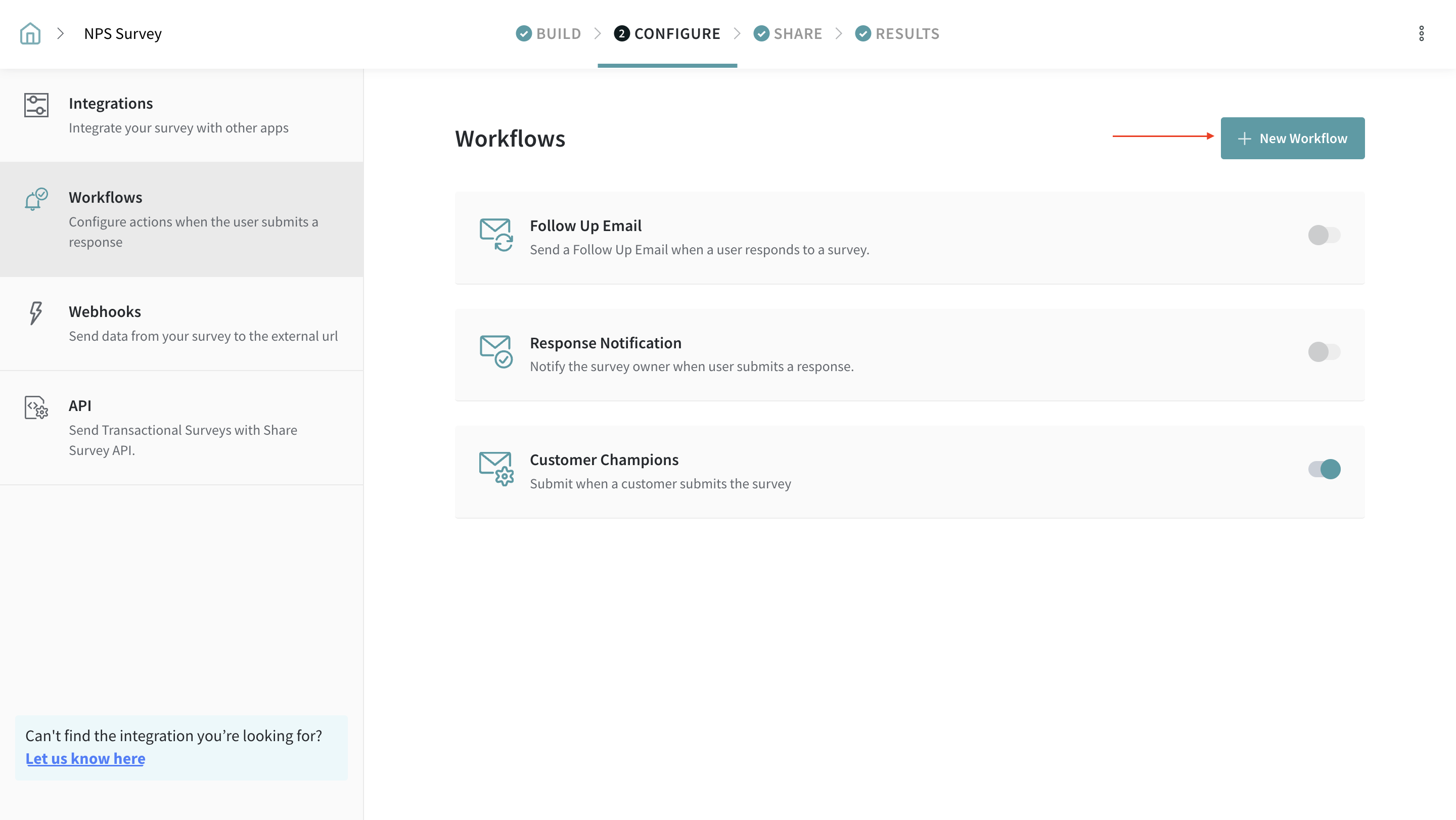 3. Fill in the details and choose the event condition from the dropdown.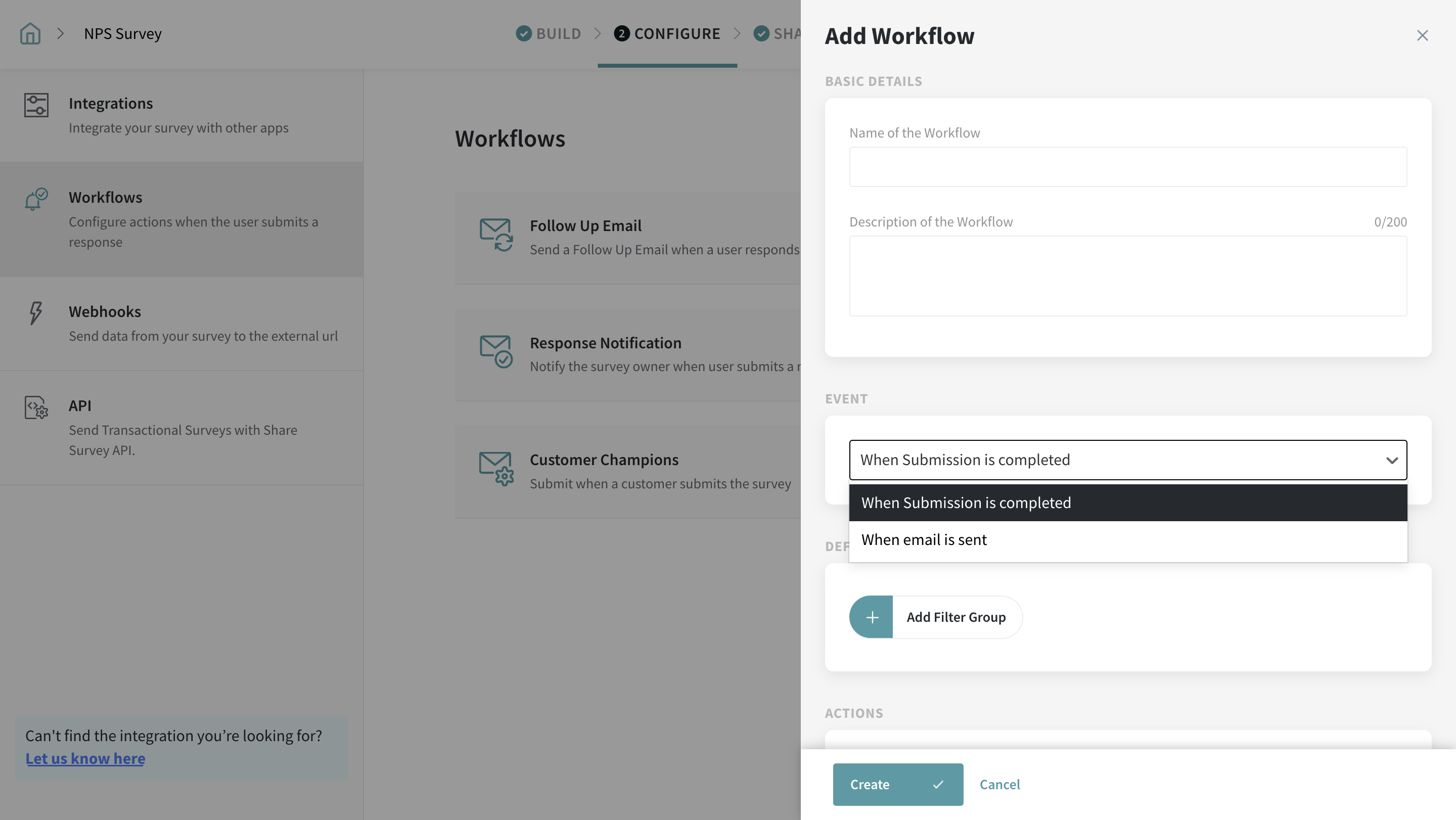 4. Click Add Filter Group to set the conditions under which the responses have to trigger the automation.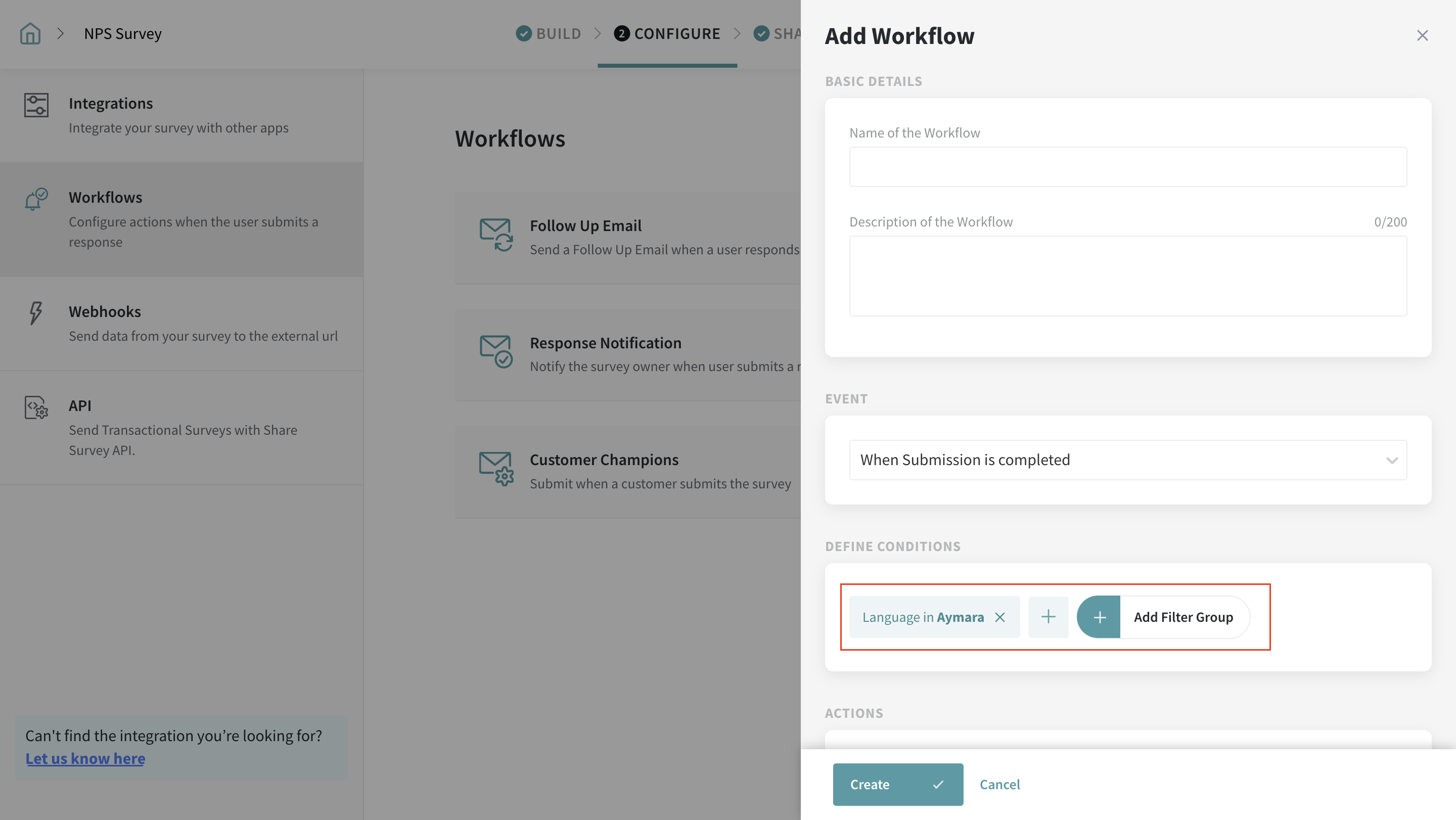 5. Select Ticket under Action from the available options.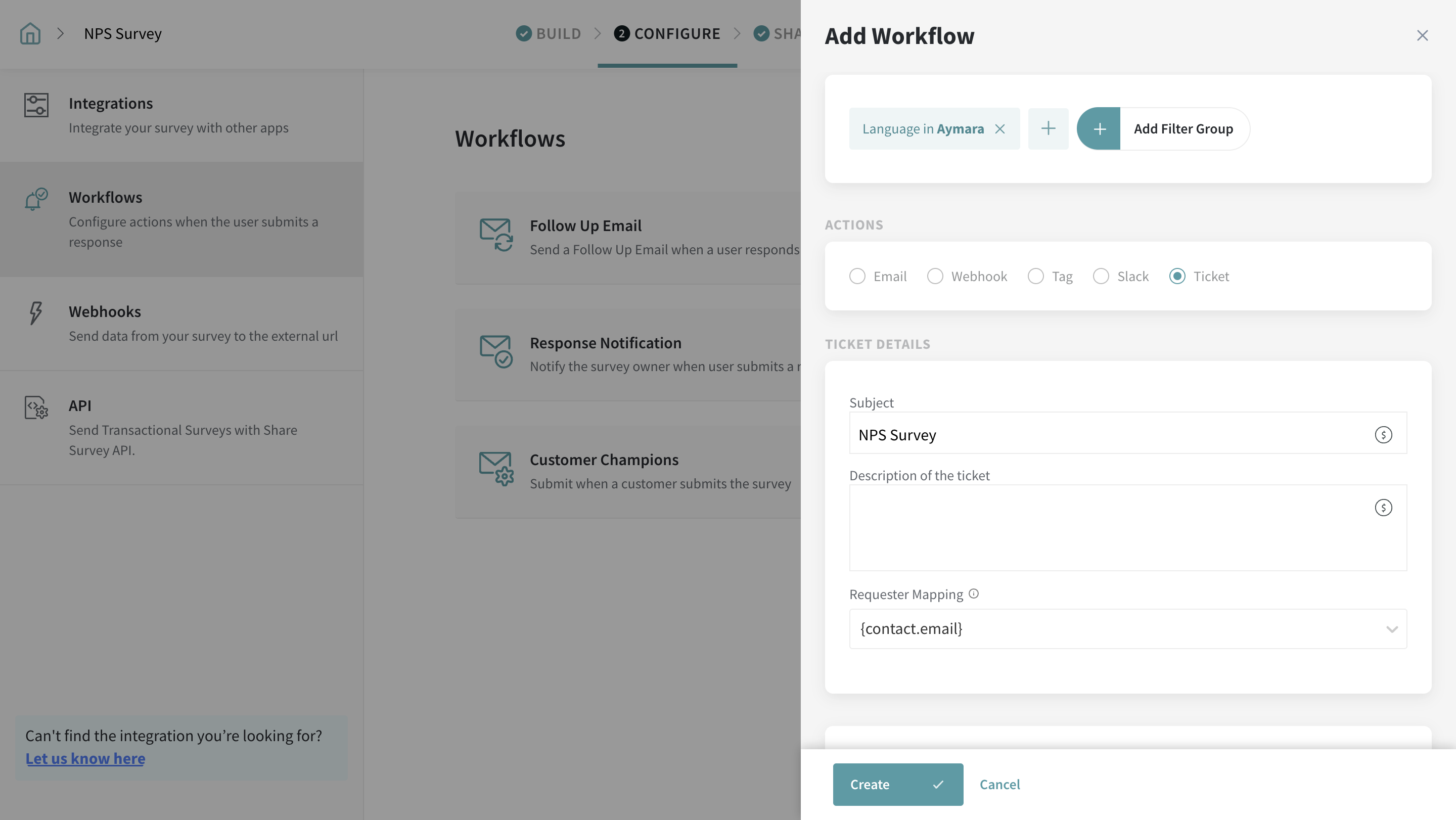 6. Now, fill in the subject line and description of the ticket.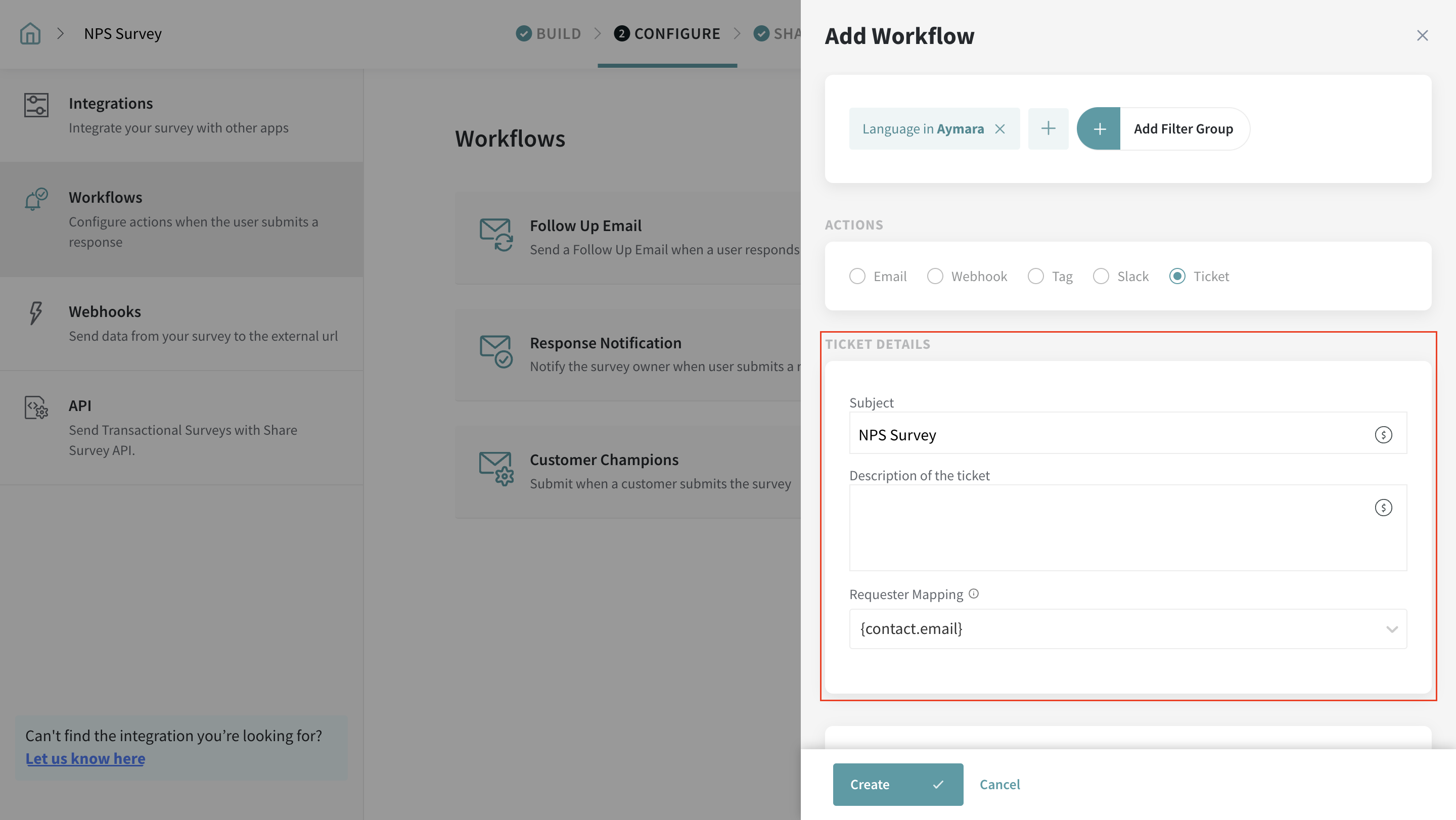 7. Assign it to the right team member to take complete ownership of the ticket. Also, don't forget to set the priority level of the ticket. This will help your team member to look into the ticket accordingly.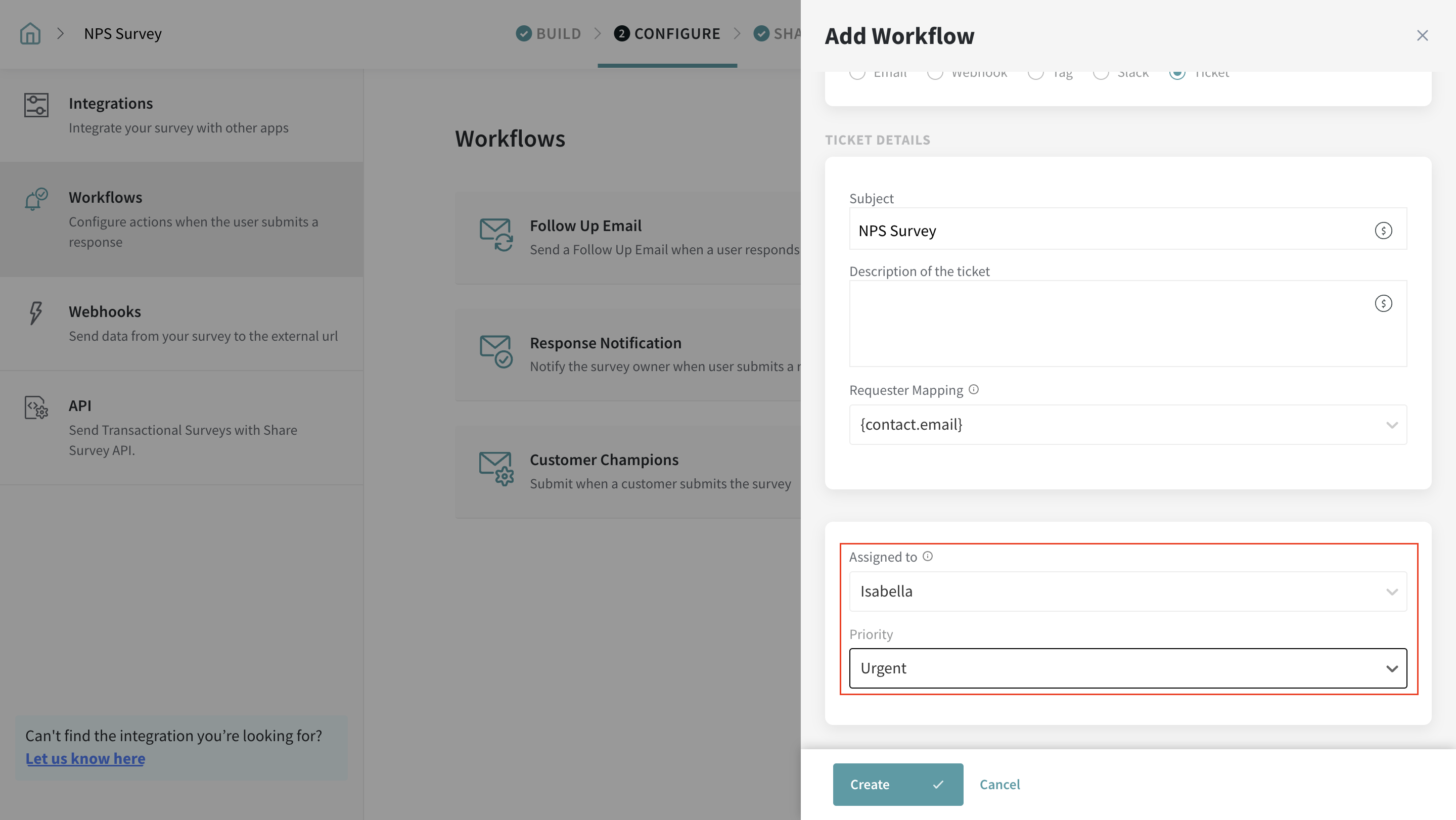 8. Once everything is done, click Create to create the new workflow.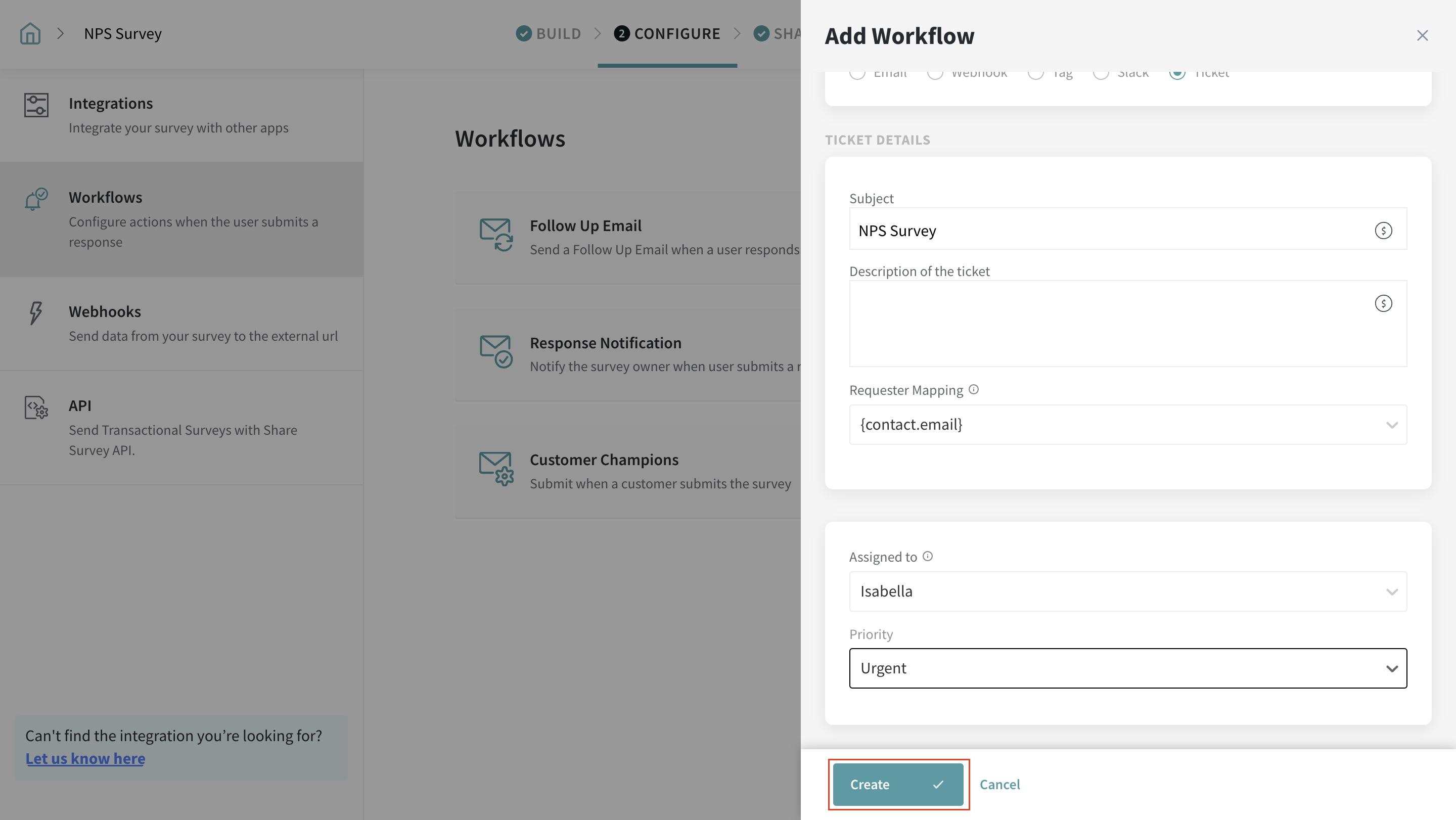 Now, when a customer provides a low NPS rating, as configured, the designated person will be assigned a ticket to address.
When the designated user logs in to their SurveySparrow account, they can navigate to the Tickets section to view tickets.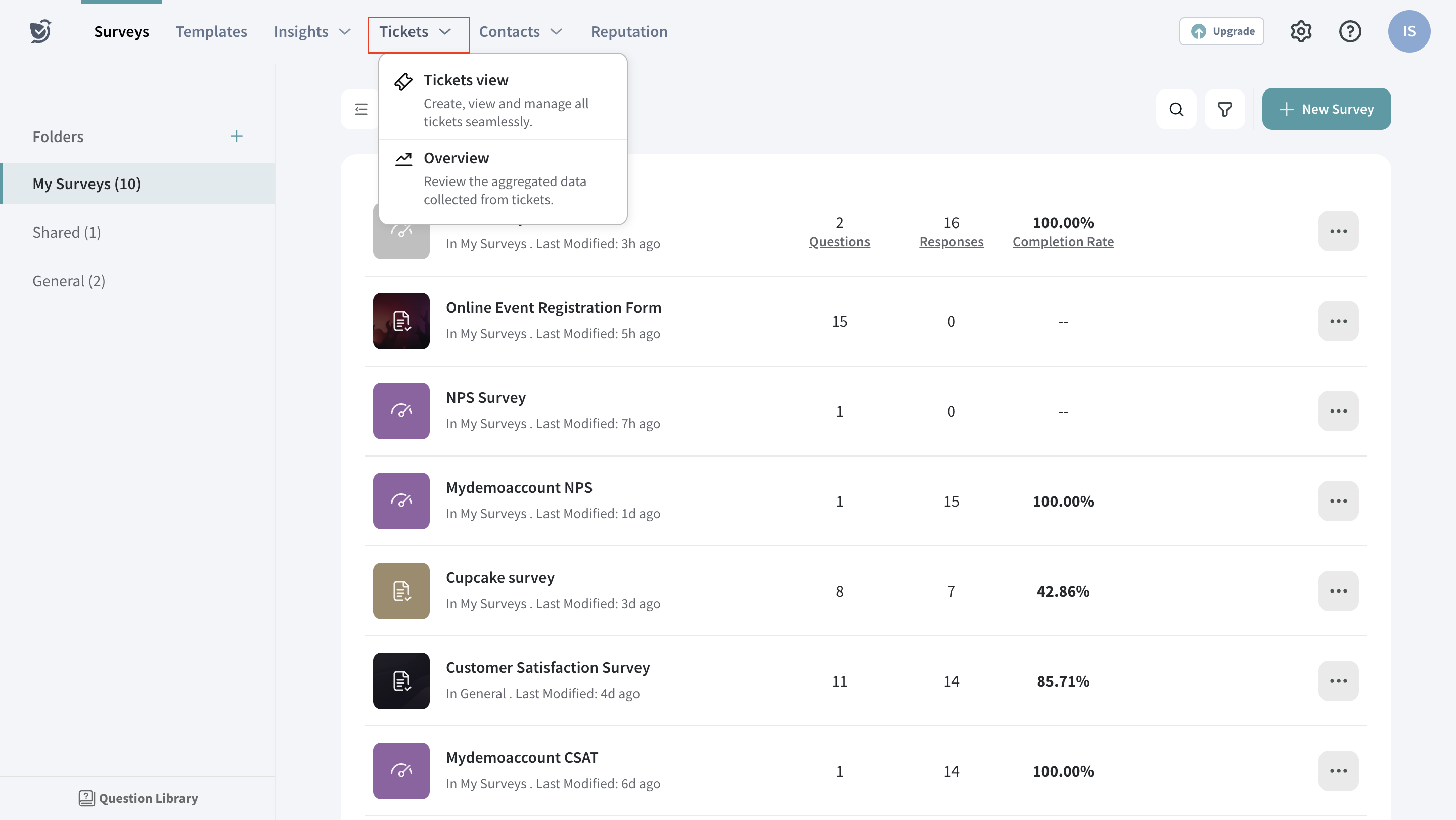 From here, the user will be able to handle the tickets promptly and with ease.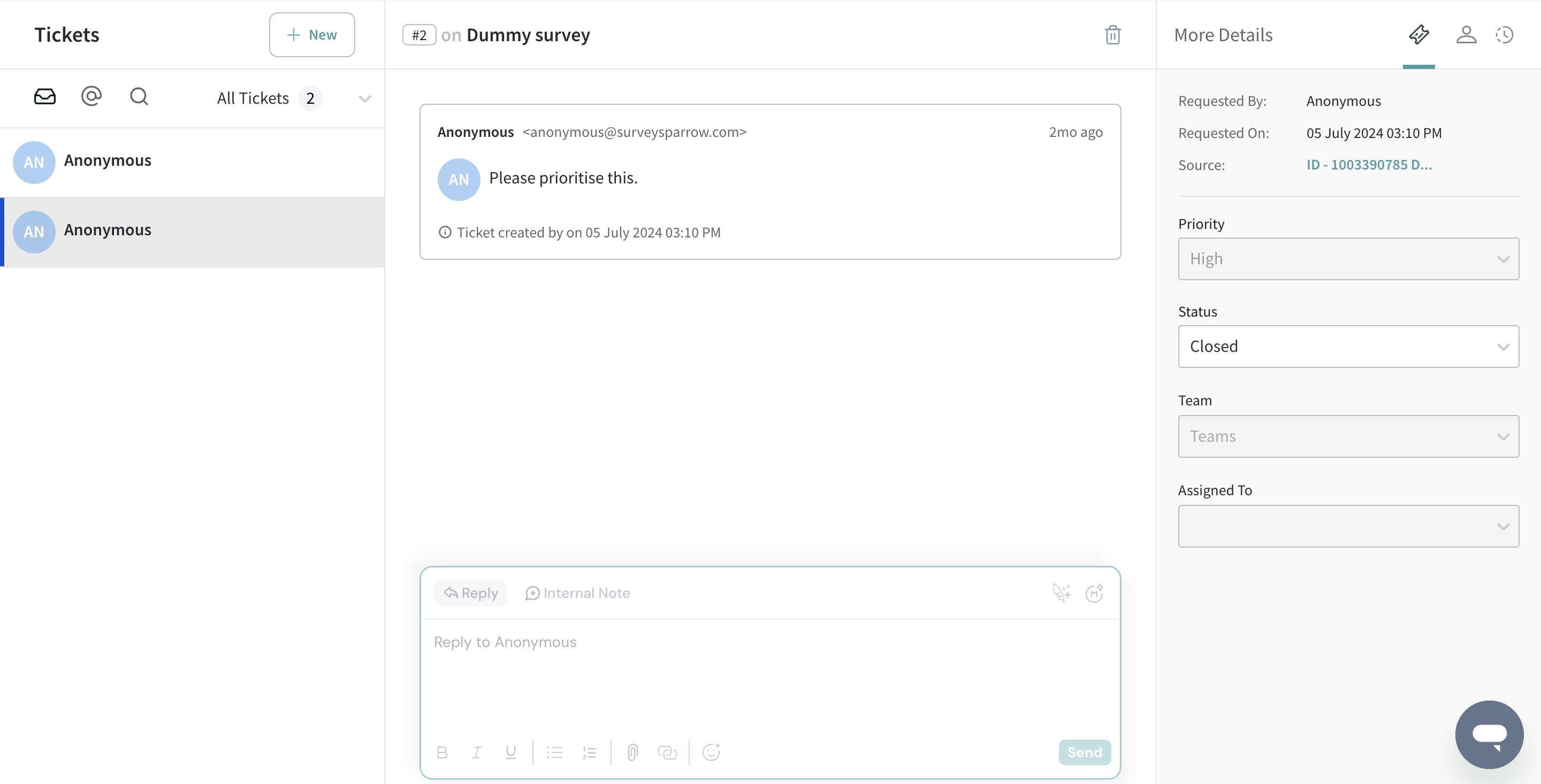 In this way, the assignee can follow up with customers and close the continuous feedback loop effortlessly. Refer to this article to have a complete understanding of how Ticket Management works.
Please reach out to us if you have any questions. We are just a chat away!