SurveySparrow helps you manage all users under one roof. Each user or team can have sub accounts to manage surveys independently under just one parent account. With sub accounts, you can keep survey data safe and access all accounts from the parent account.
Let's see how it works:
1. On your survey dashboard, go to Settings.
2. The following page opens. Choose on Sub Account from the left tab and then click on Add Account.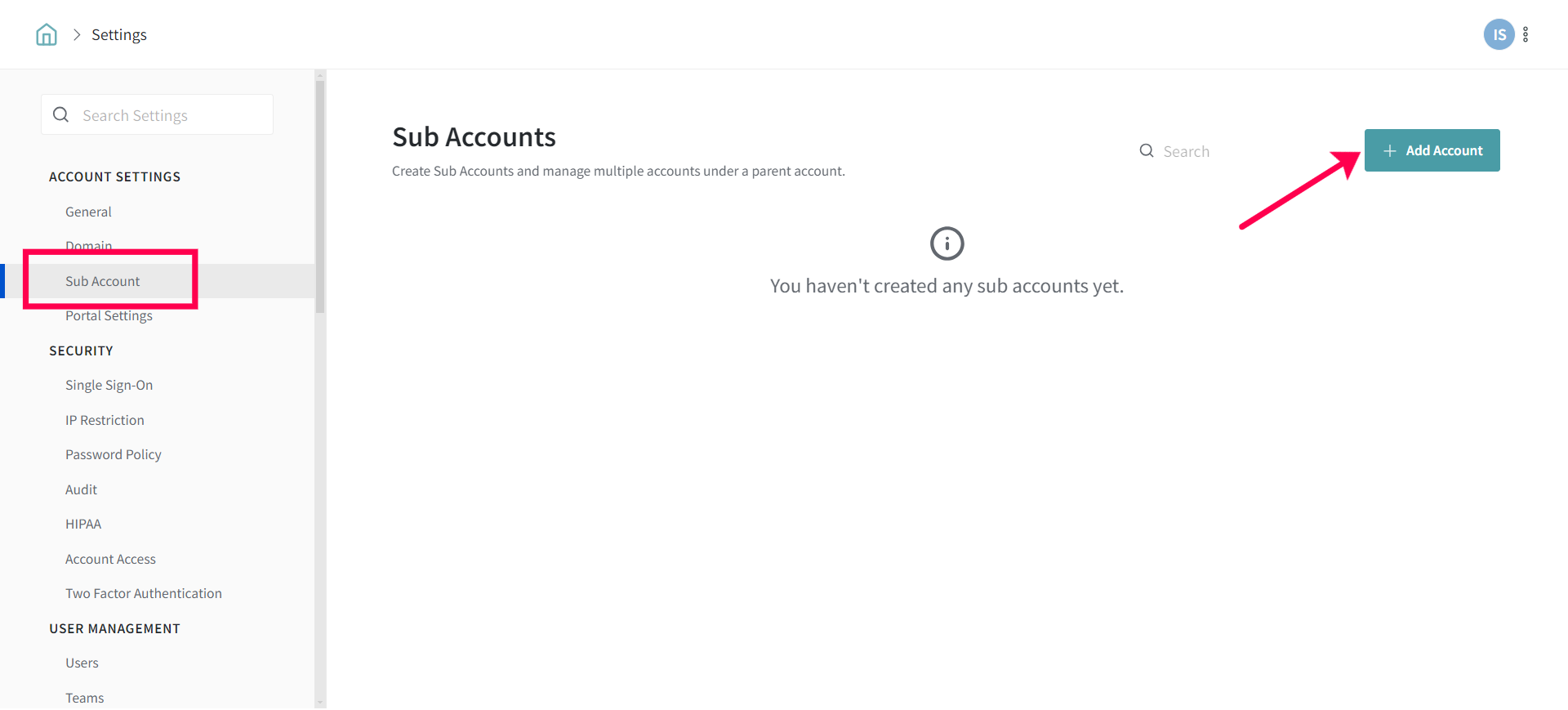 3. Fill in the required details of your user. When you're done, click on Create.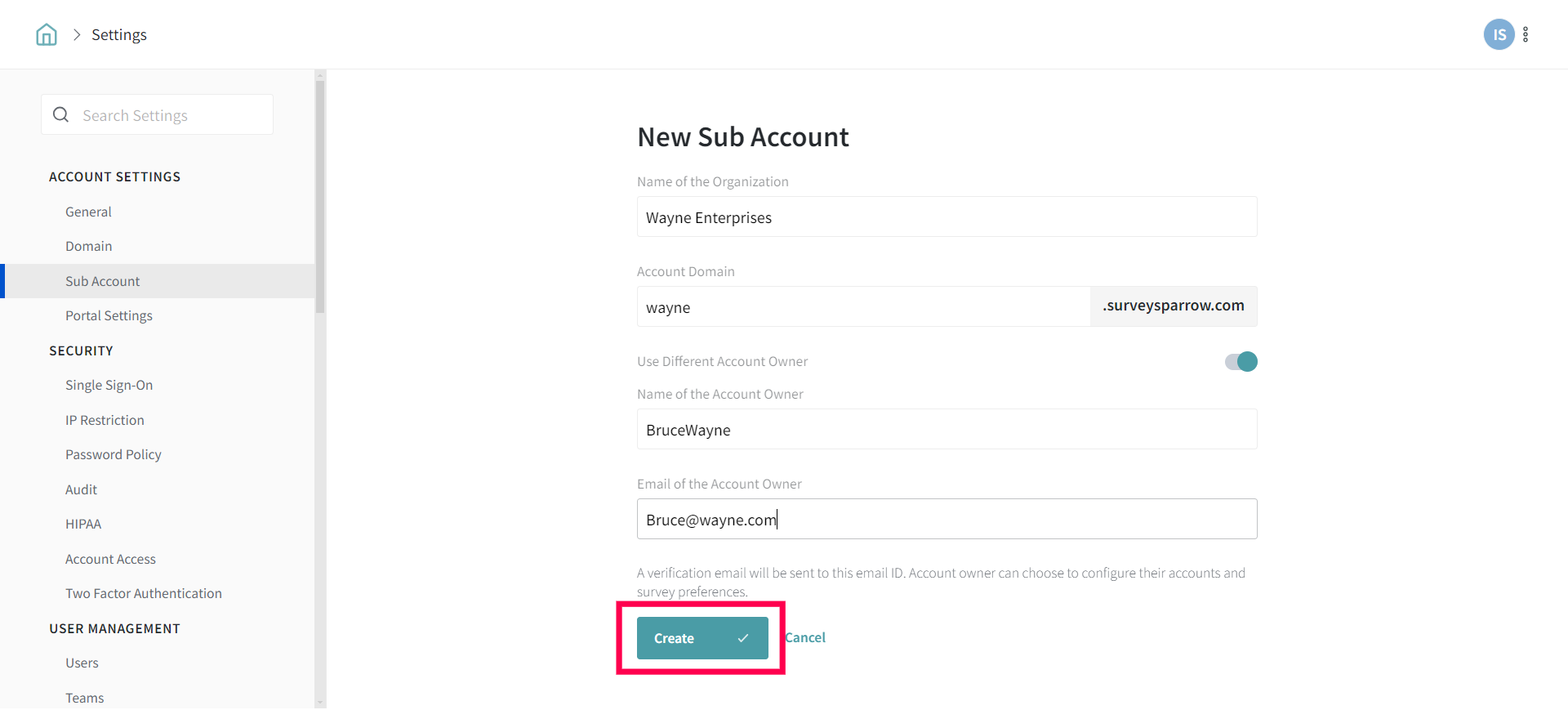 4. Now your Sub Account has been added.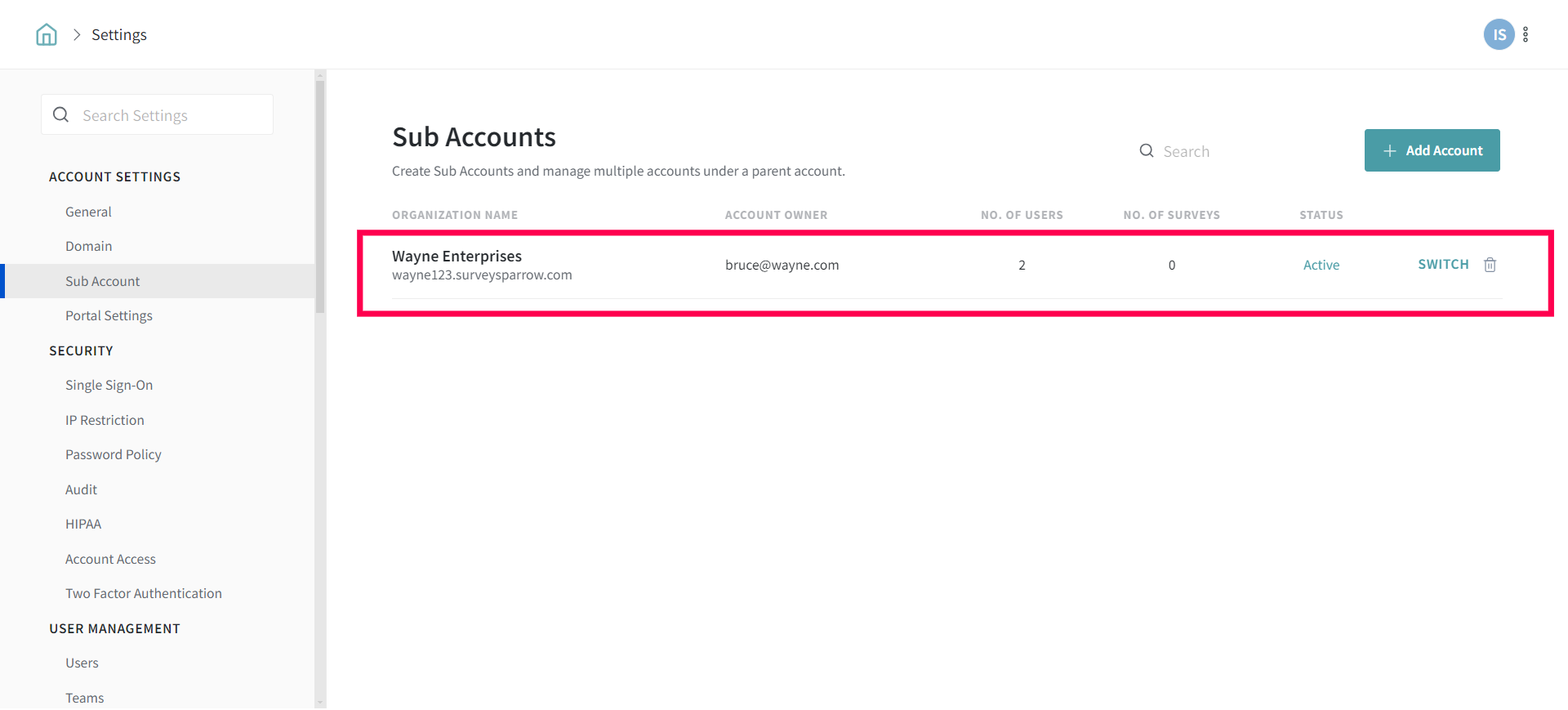 Now you're all set! Enjoy efficiency at its finest with sub accounts.
You can click on the 'Switch' button to access the sub account and click on the Delete button next to Switch to delete a sub-account.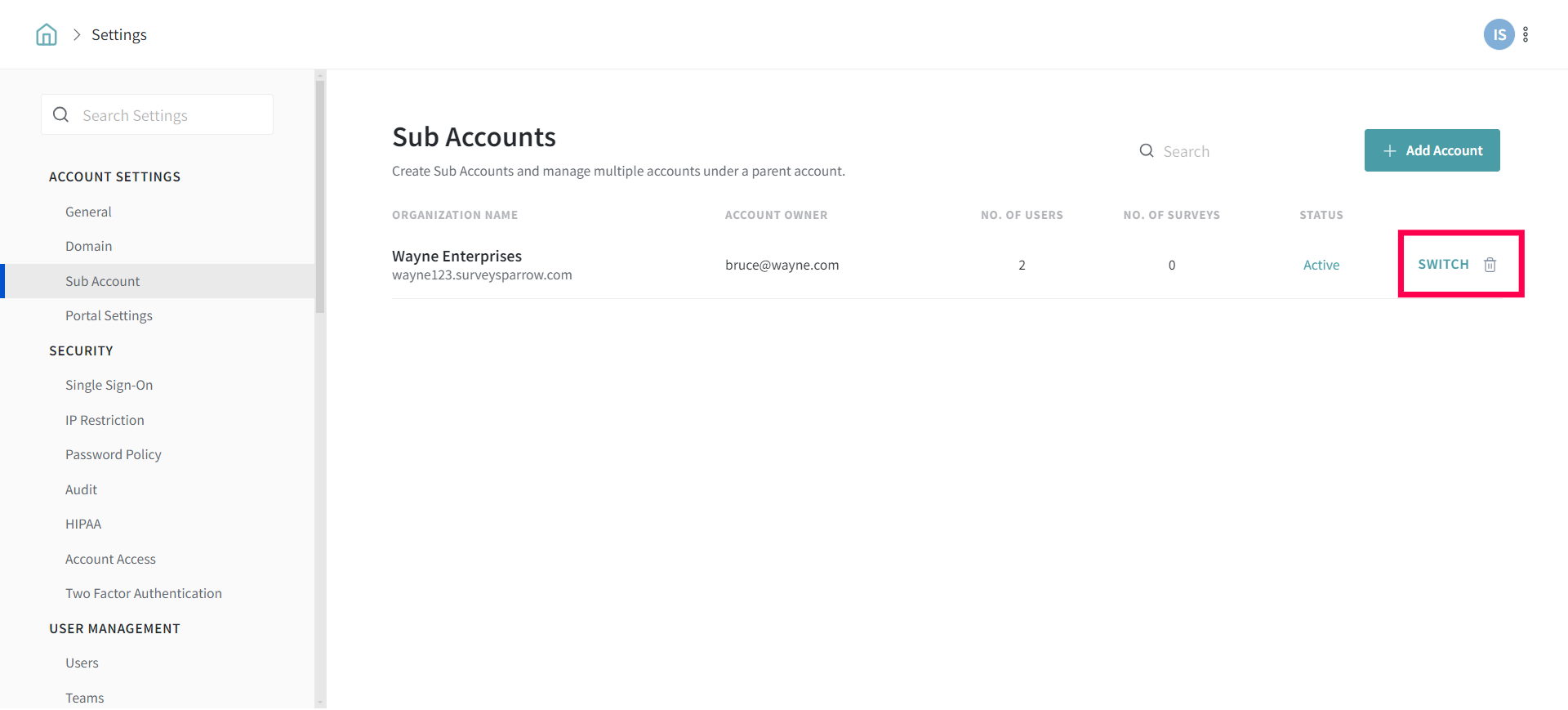 In case you exhausted the allowed number of sub-accounts, the following error appears:

Here's how sub accounts are useful:
Let's say you run an organisation which comprises multiple departments. Instead of creating multiple individual accounts, you can create multiple sub accounts under one parent account.
If a user leaves the company, you can add a new user to the existing sub account. This new user will have access to all data associated with the account.
If an organisation has multiple brand names, sub accounts can be created for each brand.
Agencies having multiple clients can create sub accounts for each client under one parent account. Each sub account can invite project members or customers to collaborate.
Billing will be centralised in the parent account, providing a hassle-free experience.
Please reach out to us if you have any questions. We are just a chat away!