Survey your respondents by inviting them all to one place
Portal Share lets you easily survey your respondents by inviting them all to one place or the portal. You can create a survey, decide the participants you want to invite for your survey, add them to the portal, and share it with them, effortlessly.
Let's see how it works.
1. After creating your survey, navigate to the Share tab, and select Portal Share as your sharing option.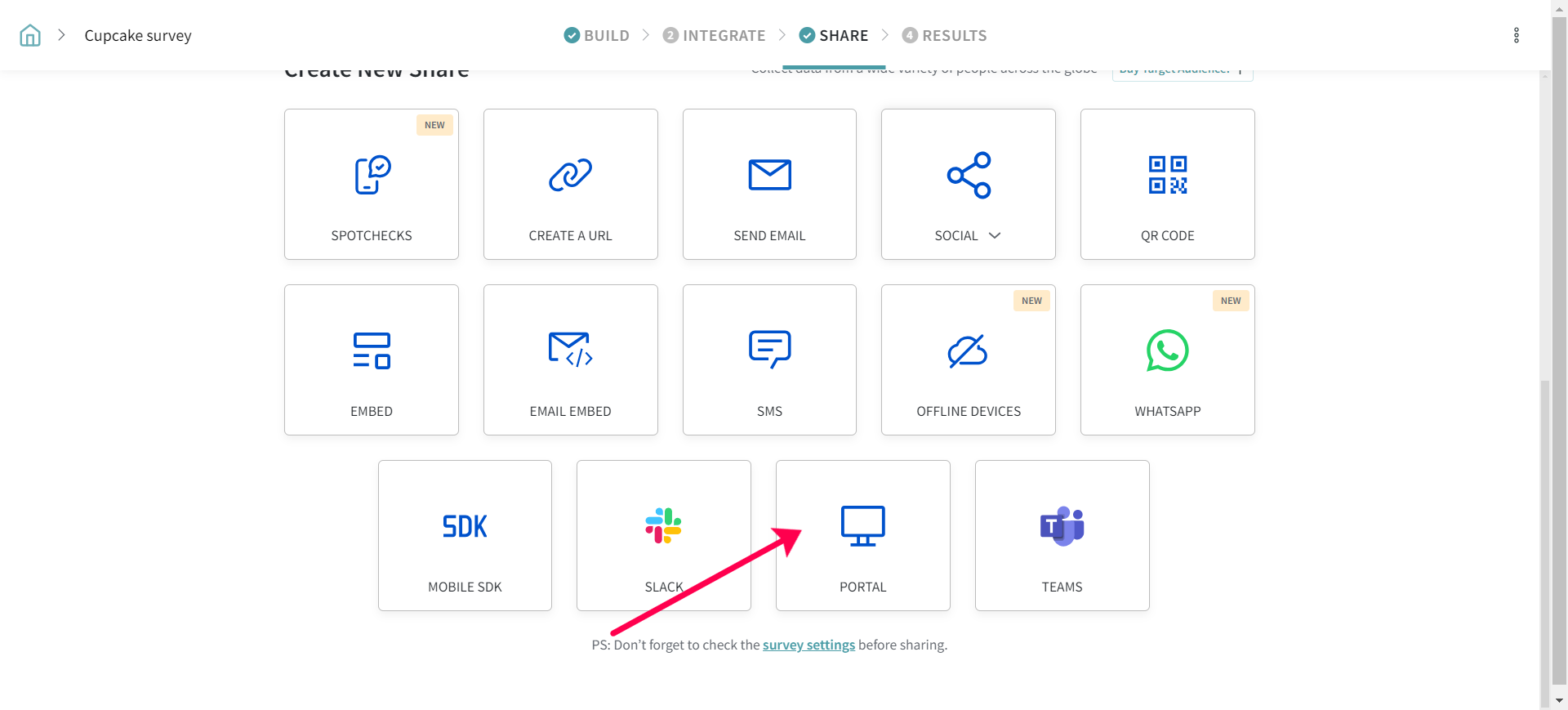 2. Name the portal and add emails or the contact lists to whom you wish to roll out the survey.3. Enable the toggle if you wish to notify the recipients about the survey in the portal.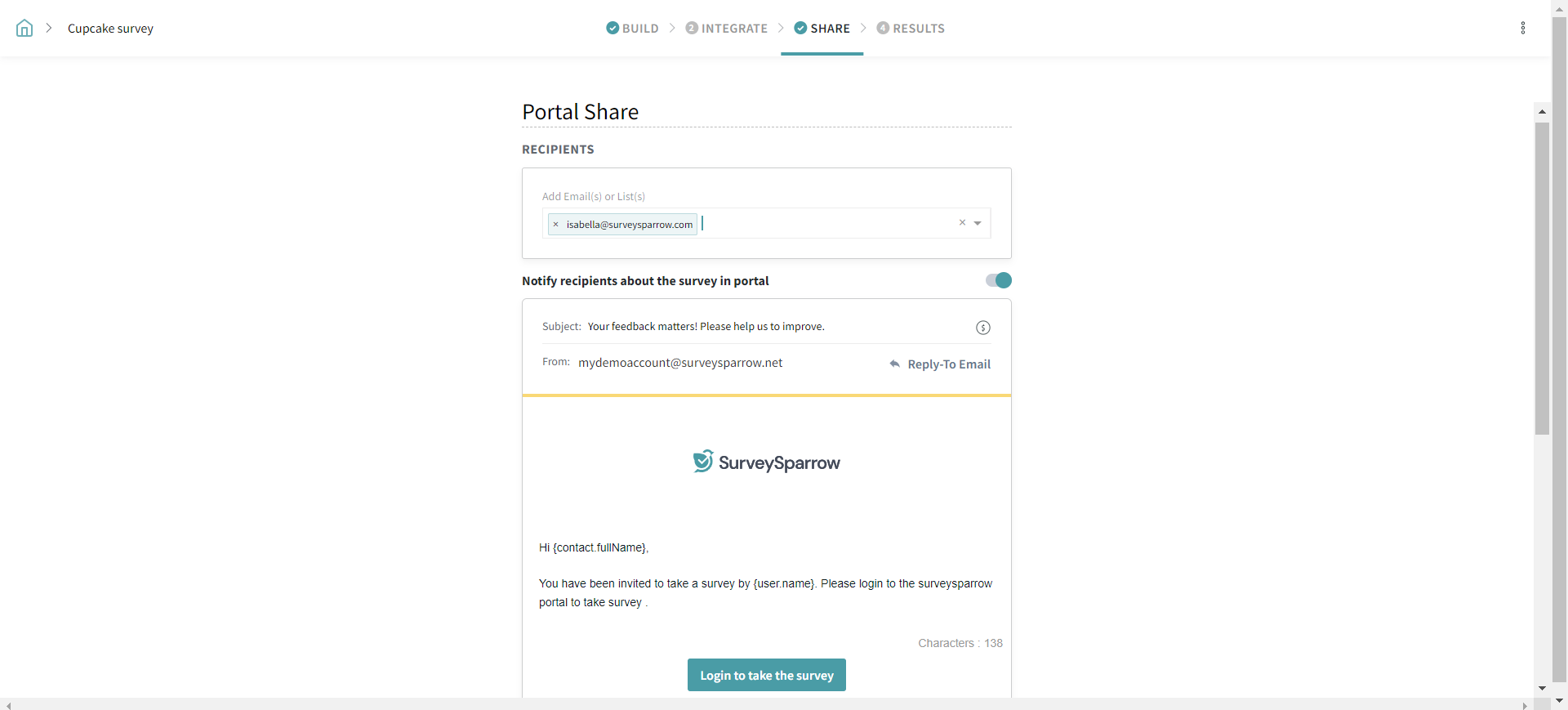 4. Personalize the subject, use variables $ if you want.
5. Customize the Reply-To-Email according to your preferences. You can also customize the email body and the CTA.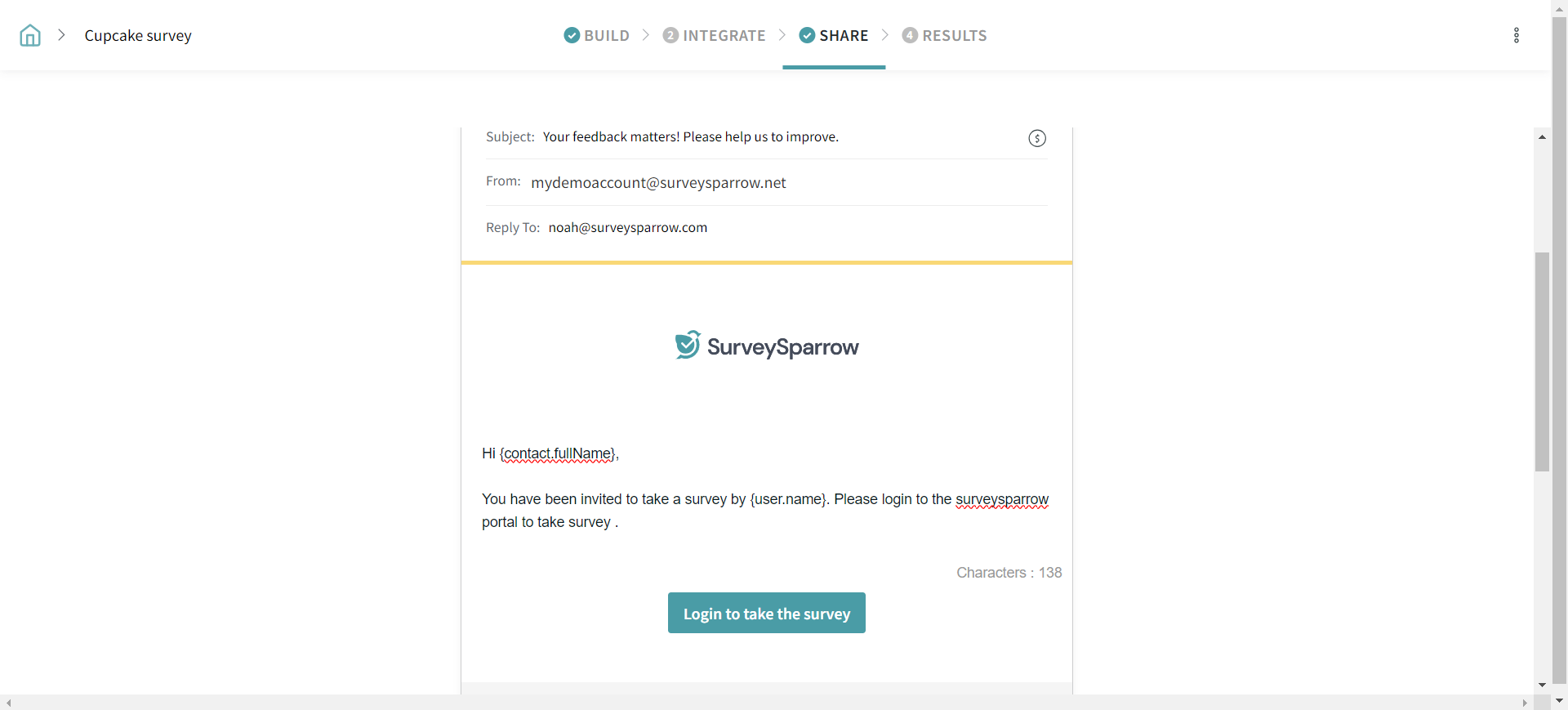 6. Set the delay if you want to.
7. Select the below options if you wish to.
Show SurveySparrow branding
Allow recipients to take this survey multiple time
8. Once done, click on the Send button
9. Now, a new email invite will be triggered to the recipients, which will look like this.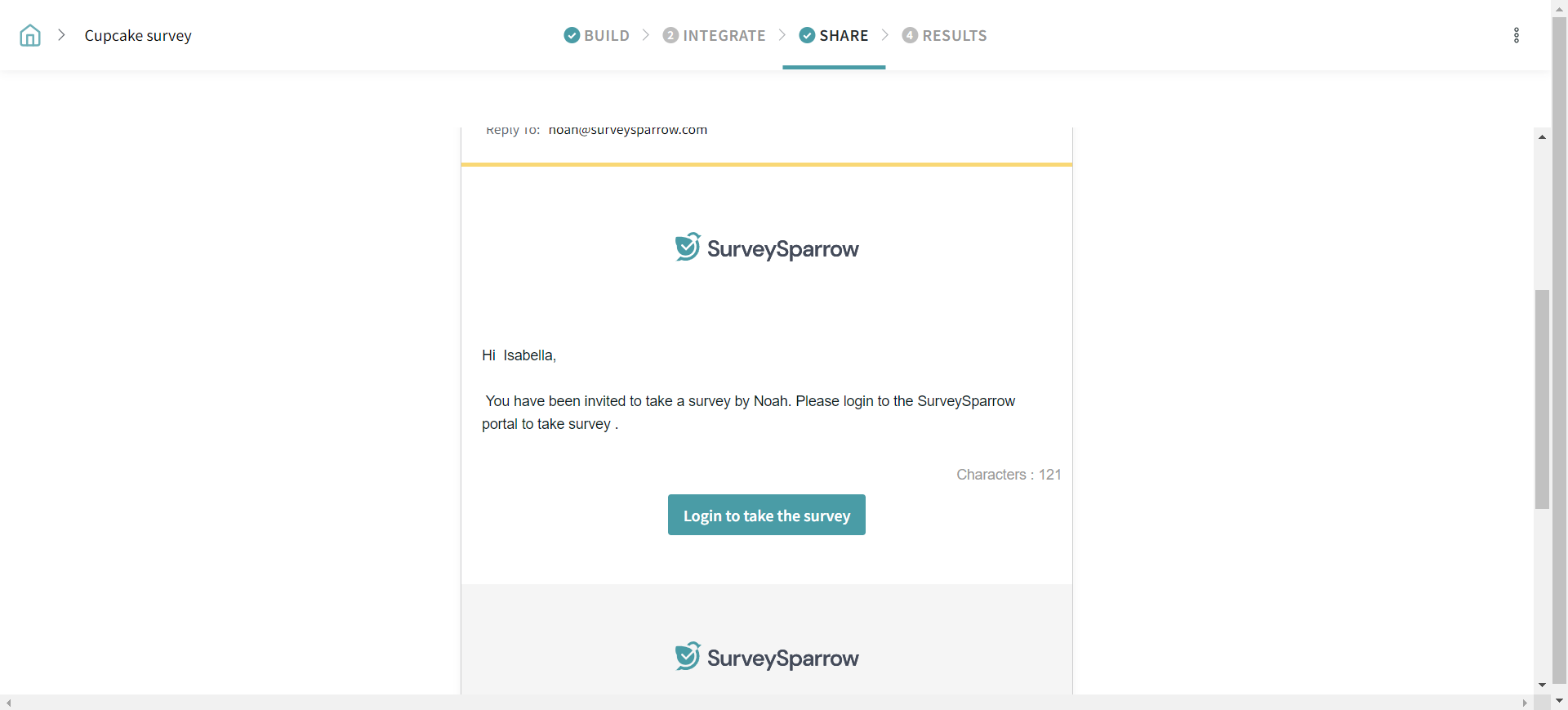 10. Once the respondents click on the Login to take the survey button, they will be asked to sign in to their SurveySparrow account. Once they're in, they'll be landed on your portal page, where they can take the survey.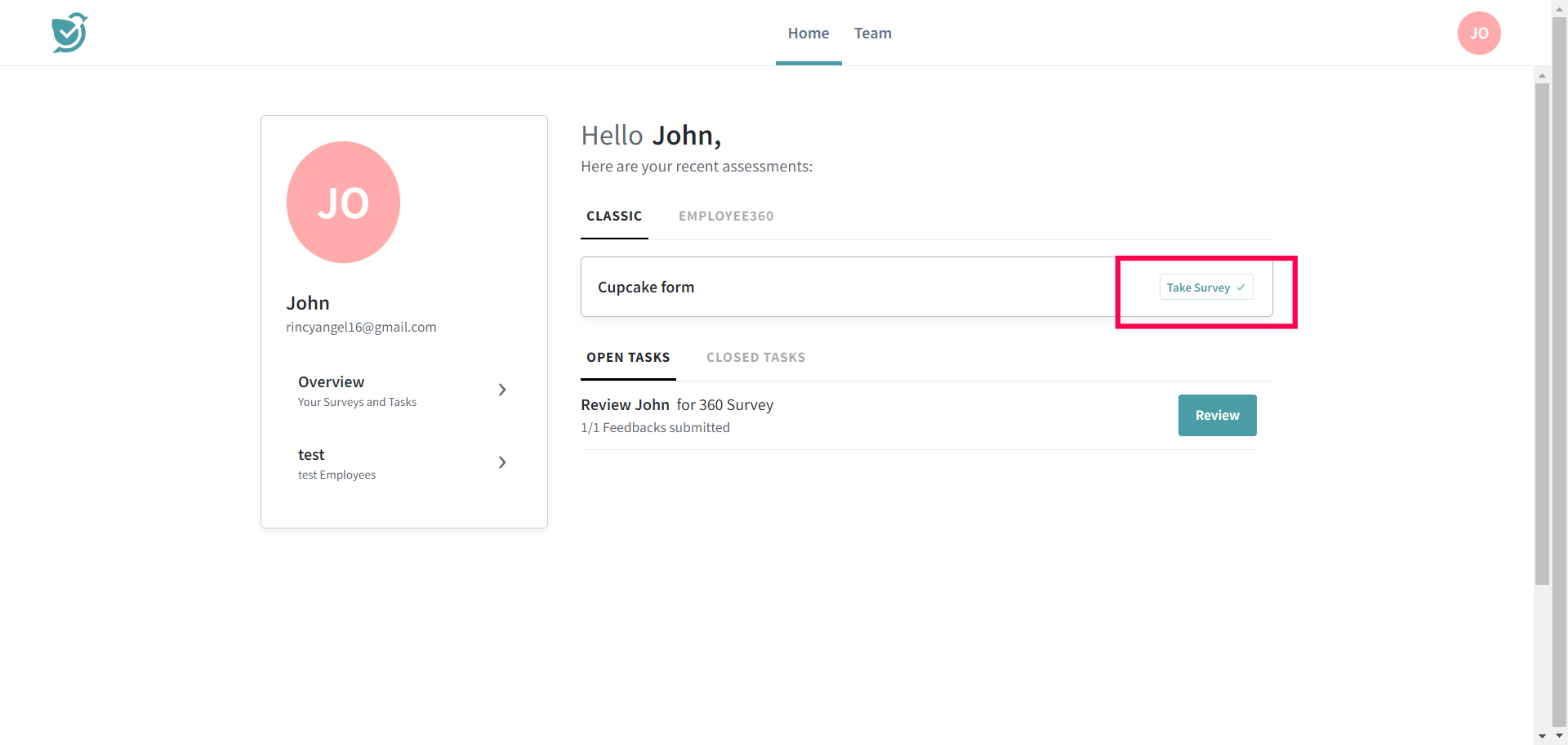 11. On clicking Take Survey, the respondents can respond to your survey, effortlessly.
12. Once they complete the survey, you'll be able to see all the survey responses on the Results tab and Responses.
13. On the click of a response, you'll be able to see that the survey response is from the Portal Channel.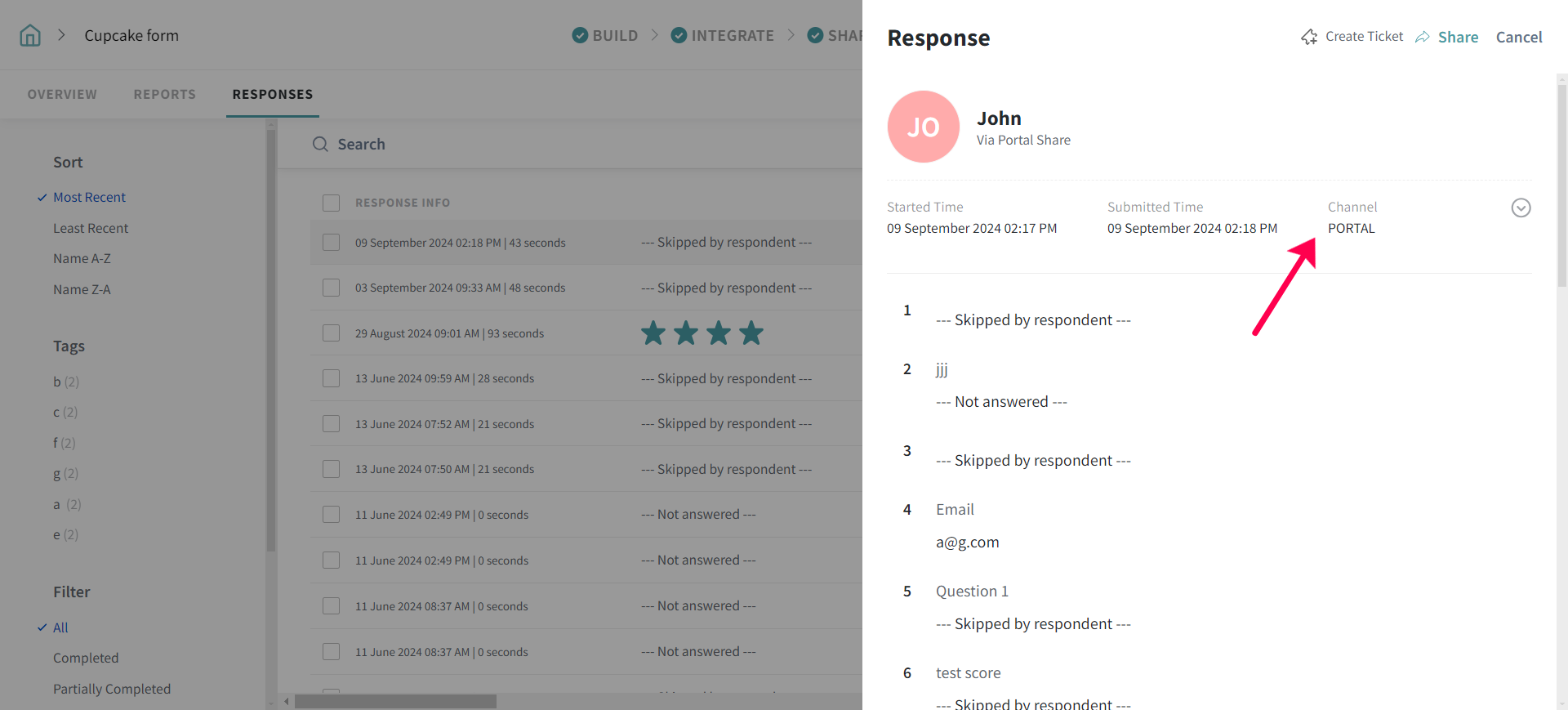 Advantages:
1. Allow the recipients to take the survey multiple times.
2. Easily automate the process of inviting your recipients to the portal whenever a new contact is created on your SurveySparrow account.
3. You no longer need to add your employees to the portal list manually. You can put them all in the list and add them under Recipients.
Note:
You can create a contact list under Contacts and Smart list.
That's all about Portal Share.
Please reach out to us if you have any questions. We are just a chat away!