Changing the Account Owner in SurveySparrow involves a few simple steps. Follow the instructions below:
Accessing the Settings: To begin, you need to navigate to the settings section in your SurveySparrow account. Look for the settings icon, represented by cogwheel symbol.



Locating the Users Section: Once you are in the settings area, you will typically find a list of options or tabs. Look for the option labeled "Users" and click on it. This section allows you to manage user accounts and permissions.



Selecting the Account Owner: In the Users section, you should see a list of user profiles associated with your SurveySparrow account. Find your own profile on the list and identify it by your name or username. Look for a pencil icon or an edit option next to your profile and click on it. This will open up the profile editing interface.



Choosing the New Account Admin: Within the profile editing interface, you will find a field or dropdown menu that allows you to select the new account admin. This is the person who will assume the role of the Account Owner. Review the available options and select the appropriate user from the list.



Updating the Changes: After selecting the new account admin, make sure to save the changes you have made. Look for a "Save" or "Update" button within the profile editing interface and click on it. This will finalize the process of changing the Account Owner in SurveySparrow.
It's important to note that this step-by-step guide is specifically intended for the current account admin who wishes to transfer their owner access to another admin. By following these instructions, you can easily change the Account Owner in SurveySparrow and ensure that the appropriate user has the necessary administrative privileges.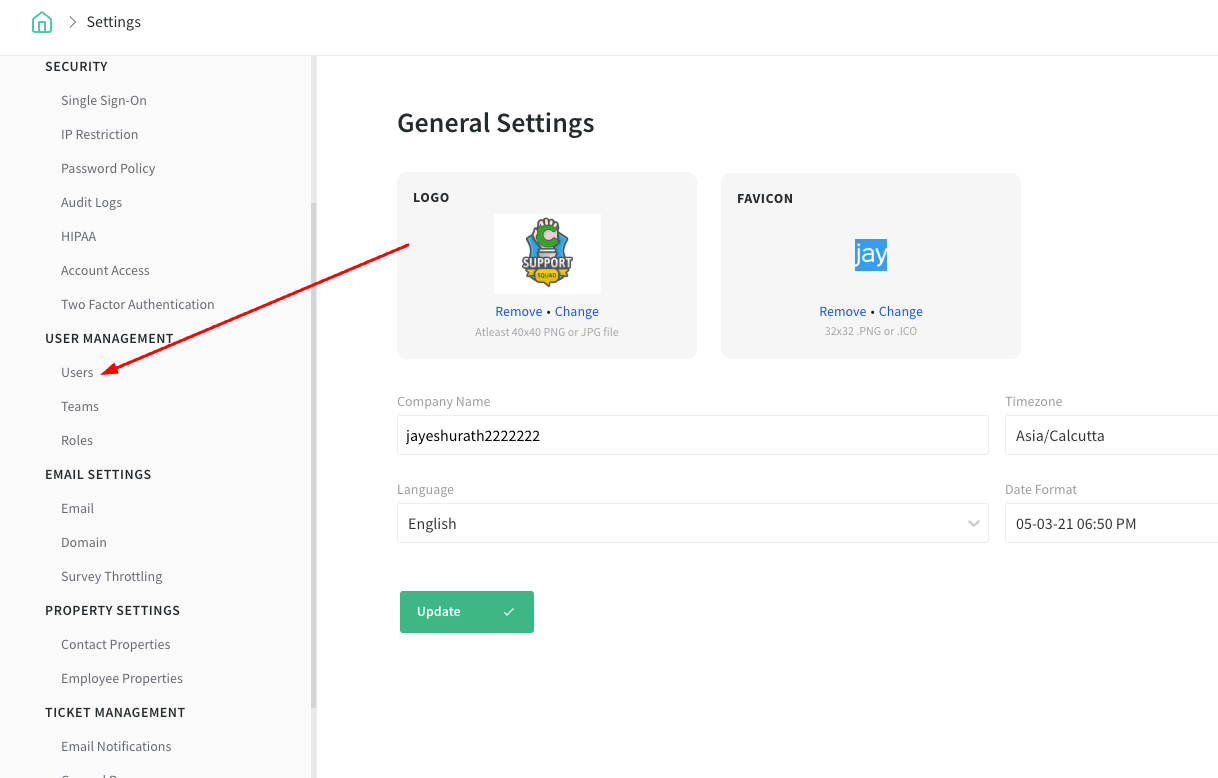 If you're feeling stuck, don't worry! We're here to help. Initiating a chat request with us is just a click away. Look for the chat icon located on the bottom right-hand side of your screen, and our team will be more than happy to assist you.