In this article, we will explore how to prefill user data in a contact form, such as first name and email address, to enhance the customer's survey experience by reducing the need to manually input basic information.
Please note that this method only applies to surveys shared with contacts within the platform. To implement this, please use the Email share feature.
Contact Form Question Type:
The contact form question type is the simplest way to collect respondents' contact information, including their name, full address, phone number, email, etc.
Implementation:
Begin by adding the 'Contact form' question type to your survey.
Enable the 'Default answer' option.
Utilize variables to select the appropriate fields from the contact form. These variables are denoted by the '$' symbol.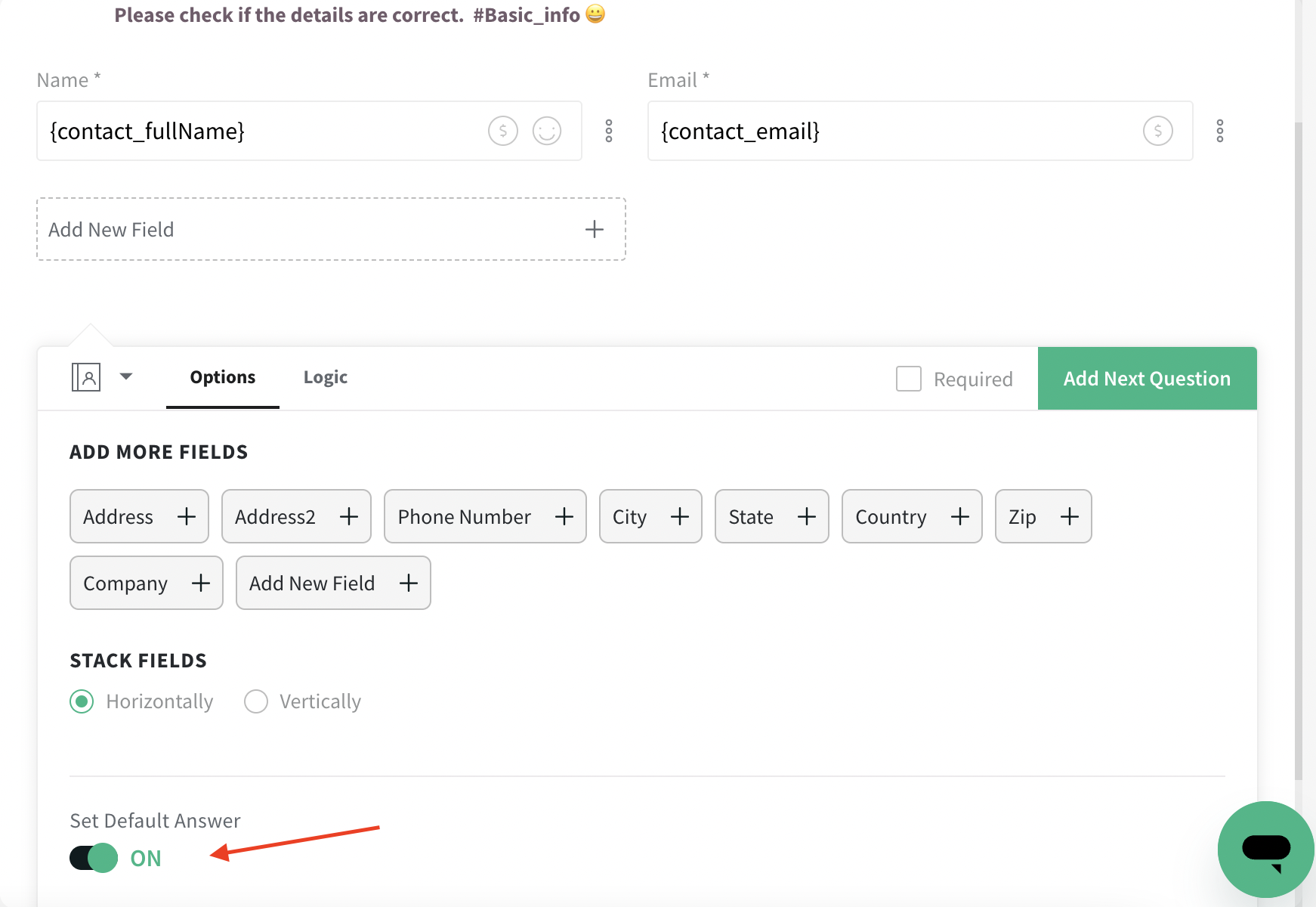 You can also prefill address, company name, and phone number fields, but ensure that these fields are available in the Contact Management column or as previous questions so that the data can be pulled into the contact form.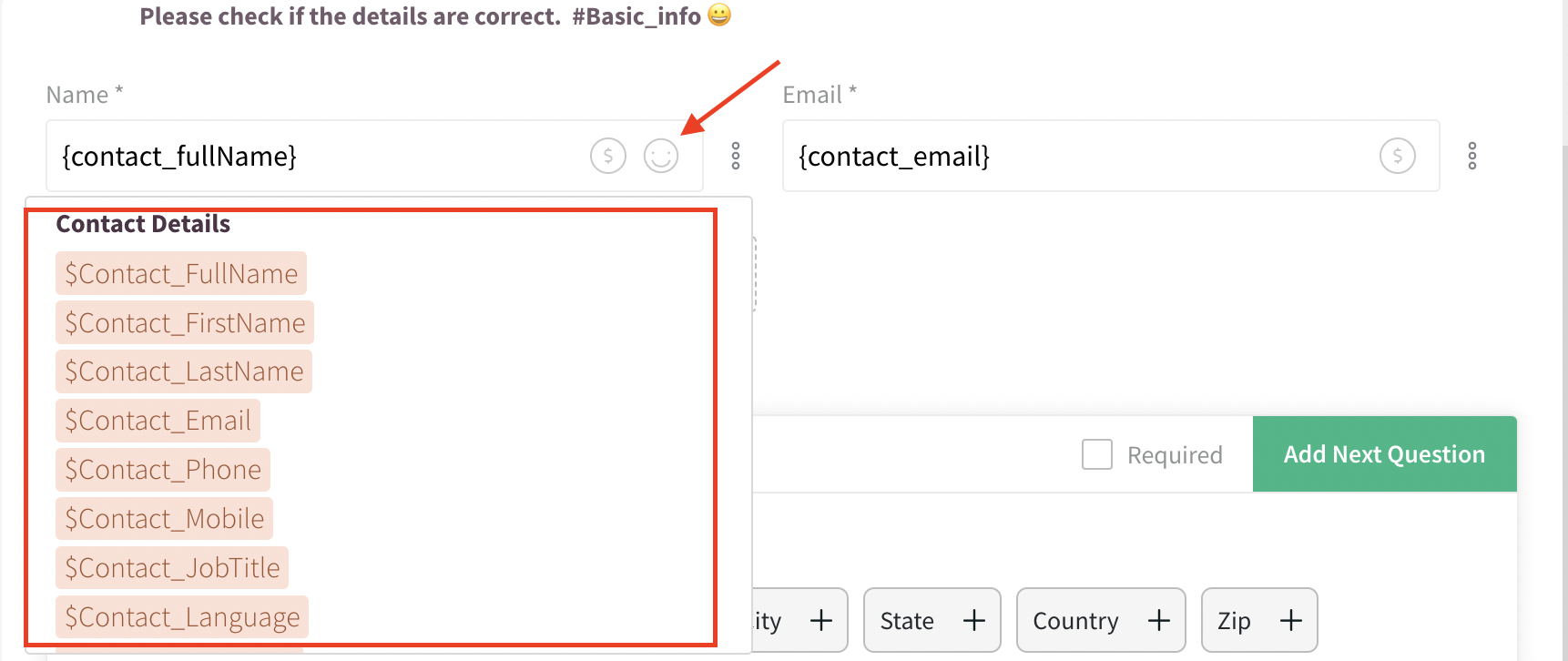 For this example, let's focus on prefilling the name and email address fields. Once you've shared the survey via email, the result will be similar to the image below:

By following these steps, you can effortlessly prefill data in the contact form, providing a smoother user experience.

If you require further assistance or information, please don't hesitate to contact us. We're always here to help!