Save time by addressing repeated queries with canned responses.
Acknowledging customers' queries and responding to them on time is critical to any business. Handling repeated requests with a lot of manual effort can be cumbersome. That's where employing Canned responses comes in handy. You can also maintain organization-wide uniformity by having canned responses saved for Ticket management.
Let's see how to create Canned responses and utilize them.
Creating a Canned response
1. Navigate to Settings and click Canned Responses under Ticket Management.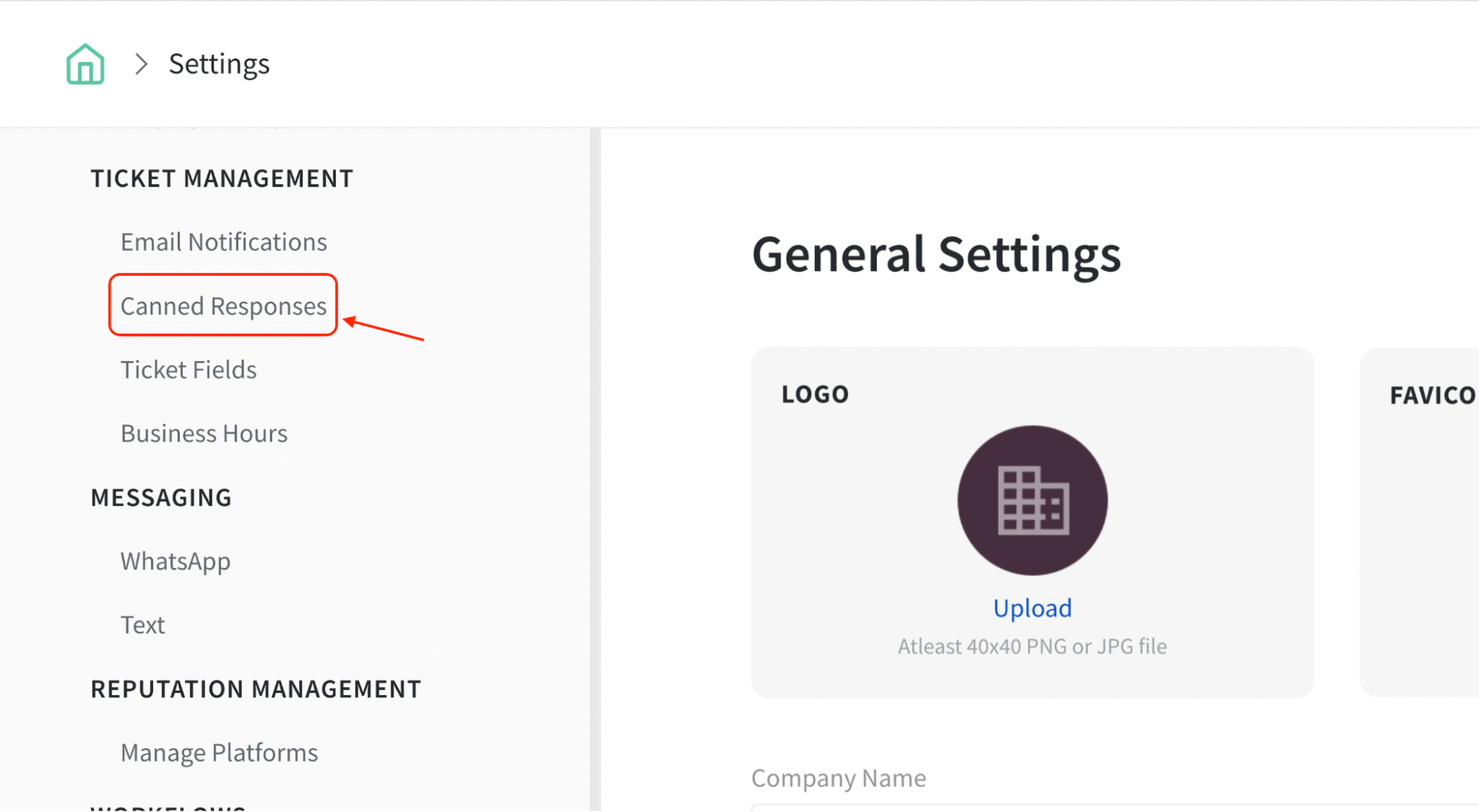 It will lead you to the section where you can see all the Canned responses added.
2. Now, click New Response to start adding a Canned response.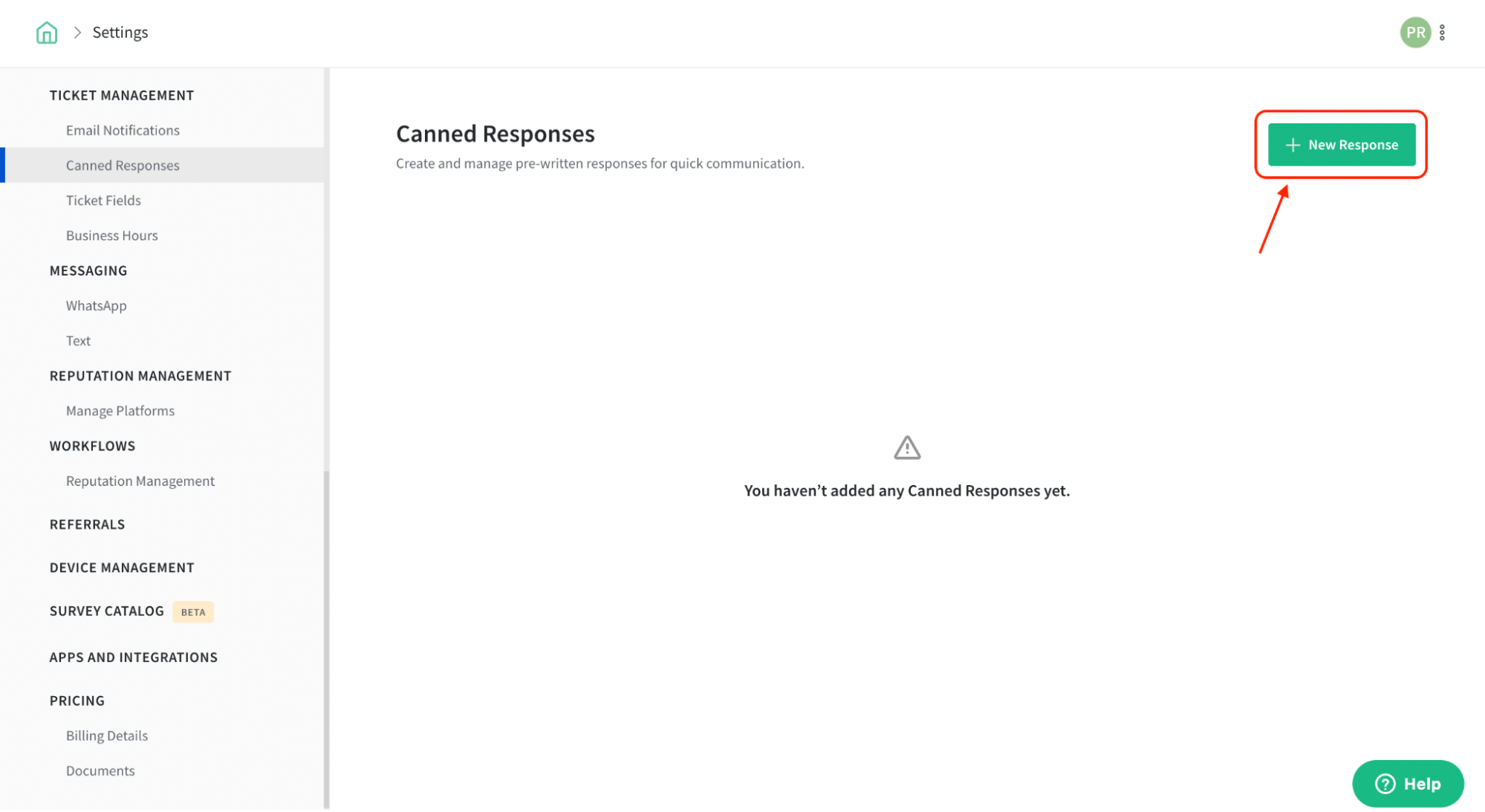 3. Enter your response and give it a title to access it.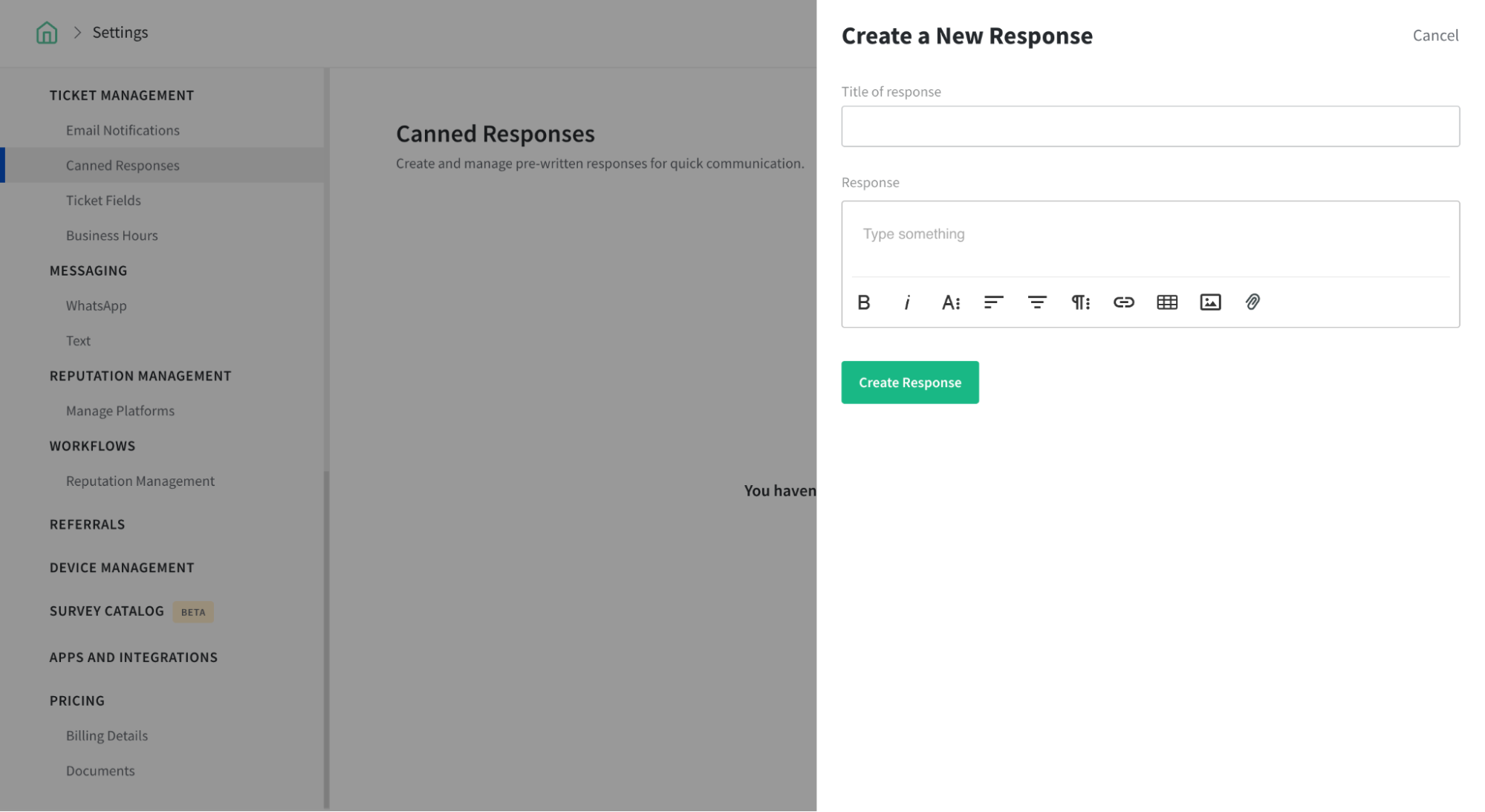 4. Once you add the details, click Create Response.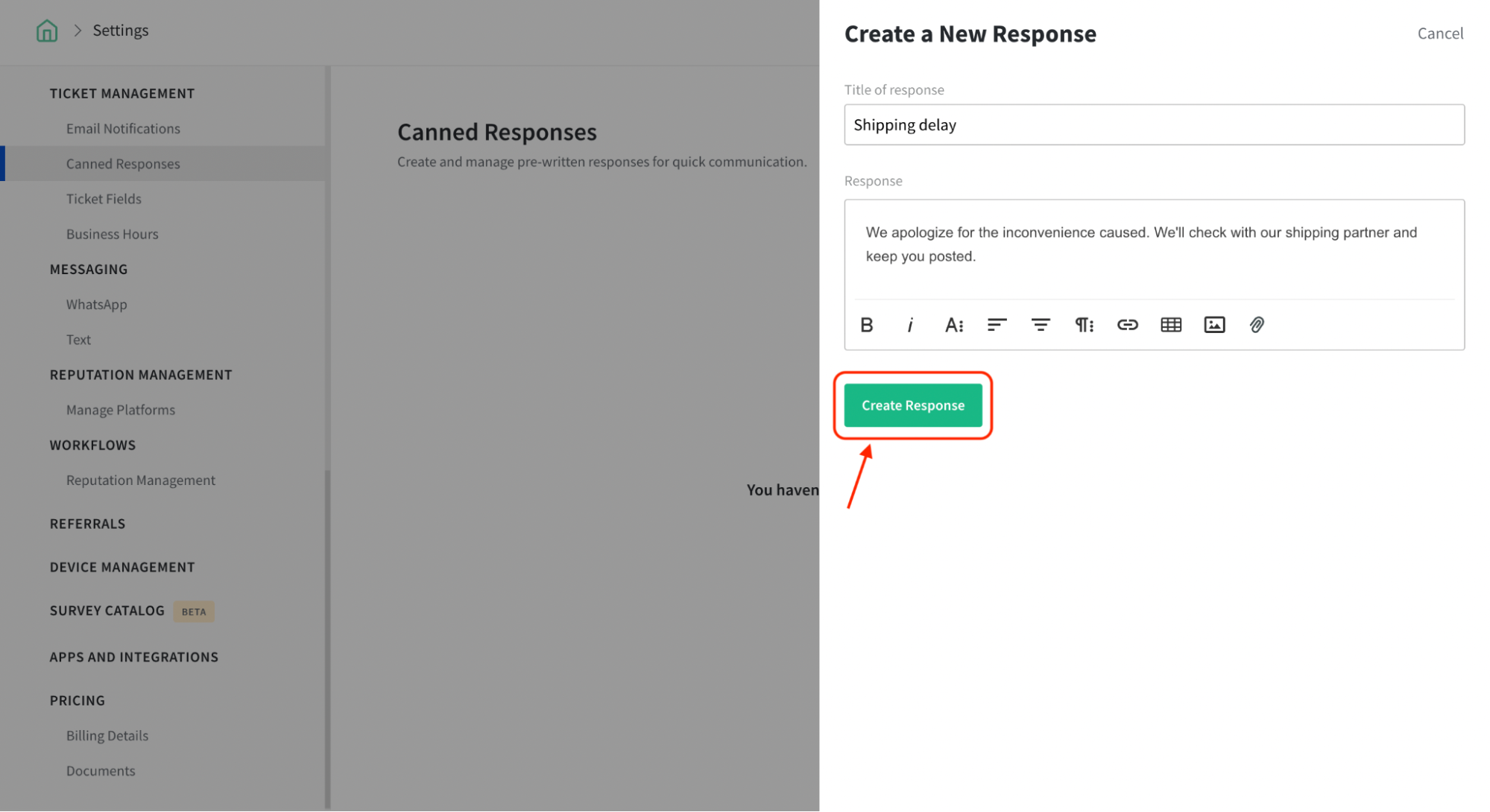 You can now see the Canned response added to the section.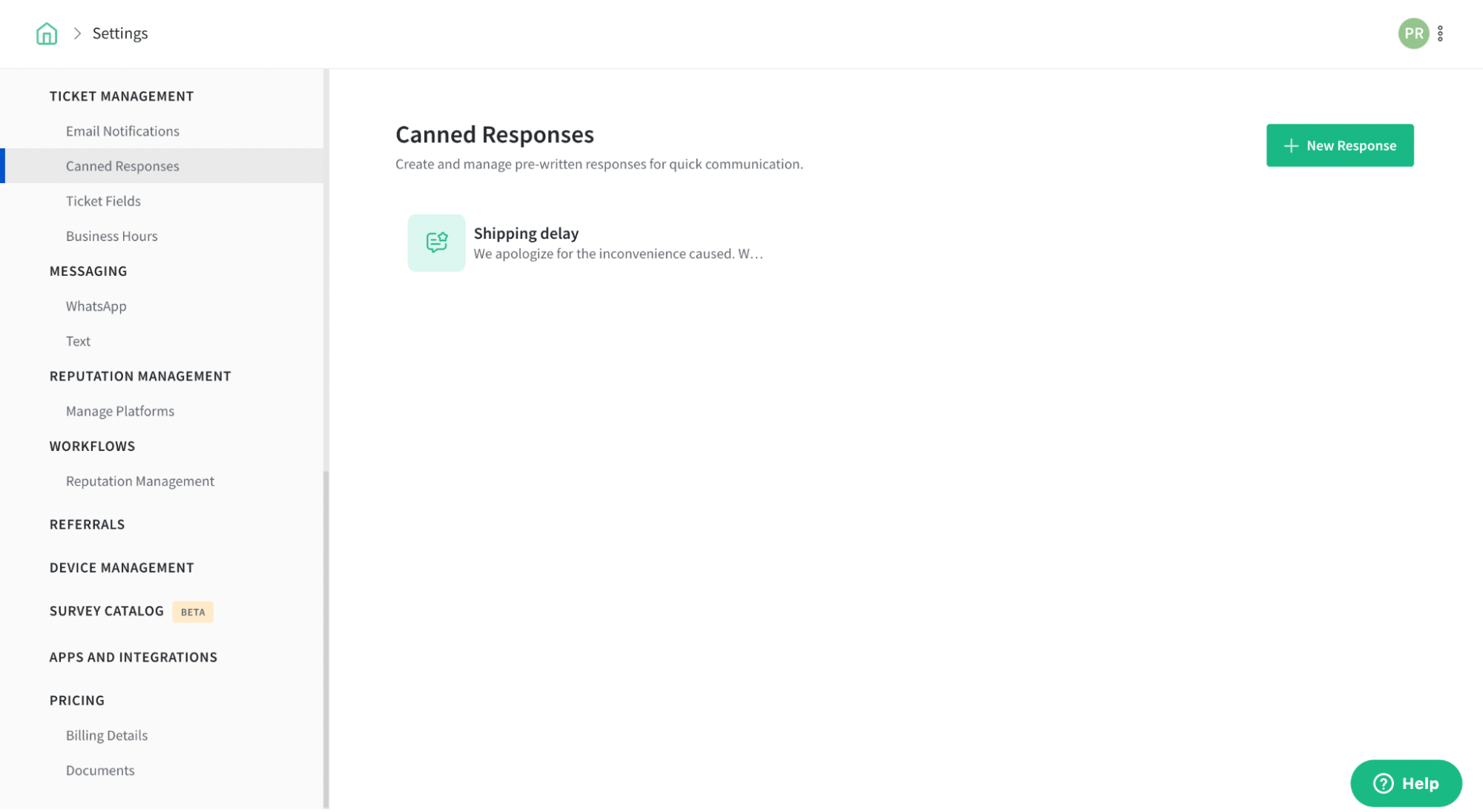 Accessing a Canned response
1. Navigate to the Ticket Management section by clicking Tickets on your home screen.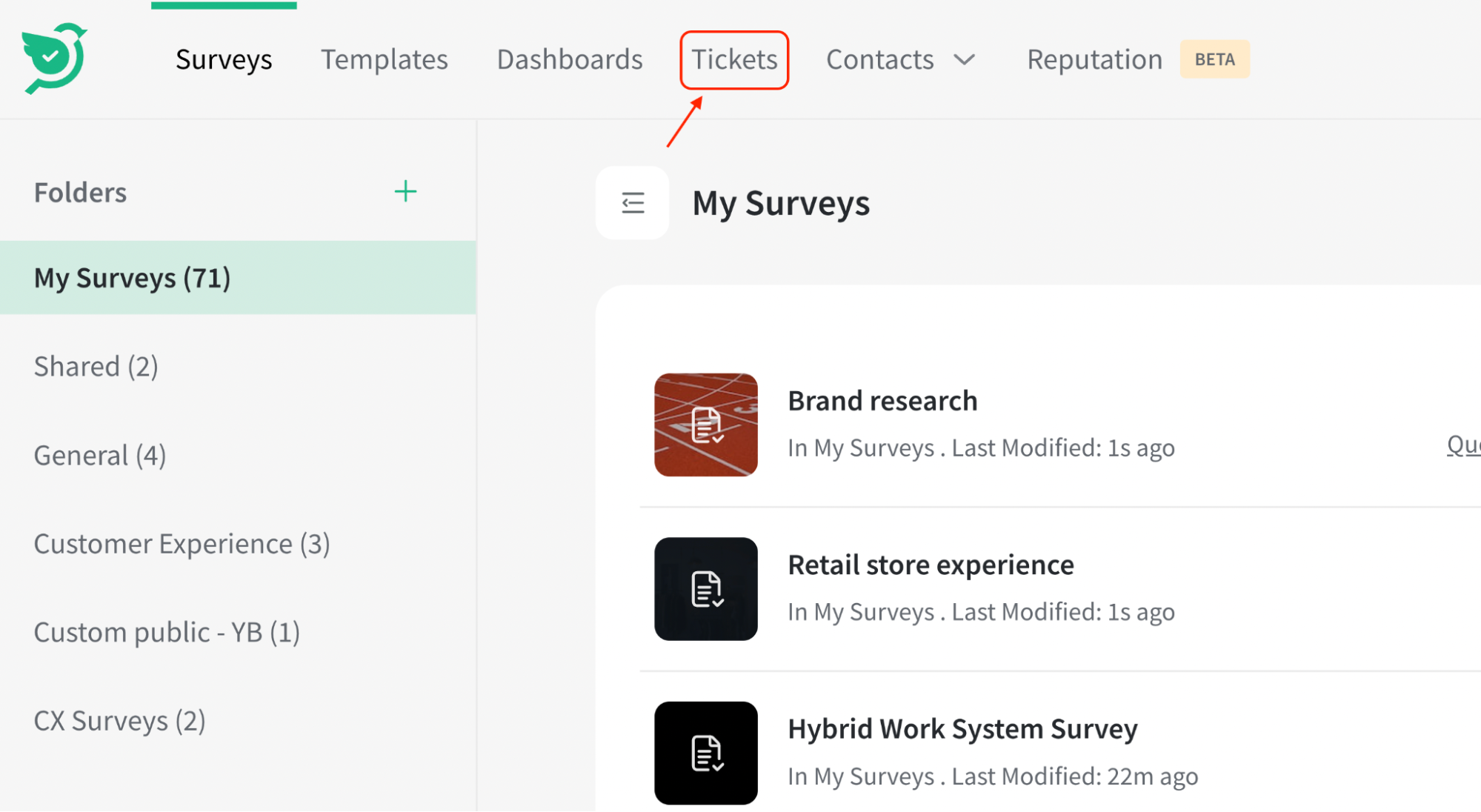 2. Click the highlighted icon to access Canned responses.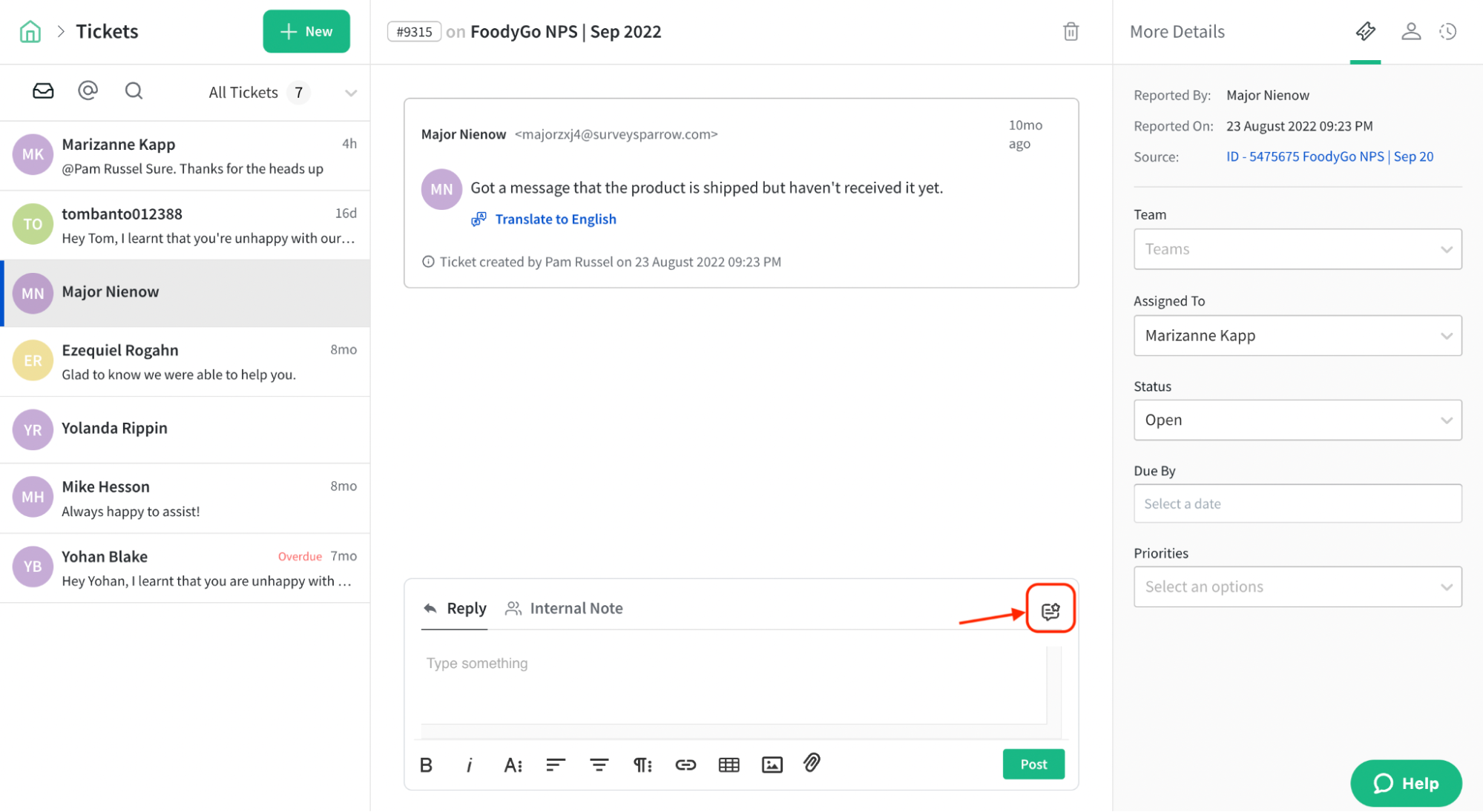 You can now search and choose a Canned response from the available options added.
3. Click a canned response of your choice to add it to your post's draft.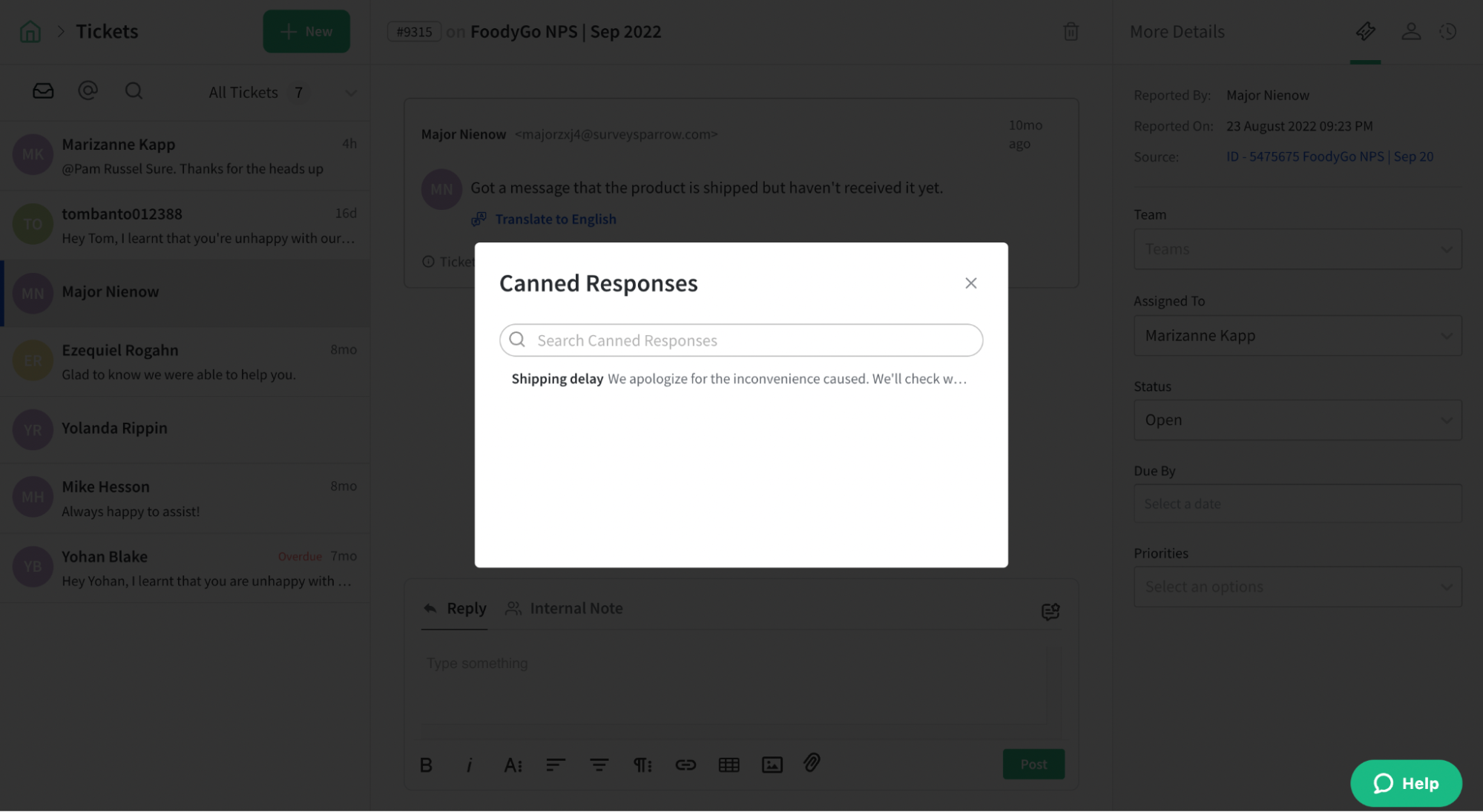 Now, you can see the response added to your post's draft. You can edit on top of it or send it right away by clicking Post.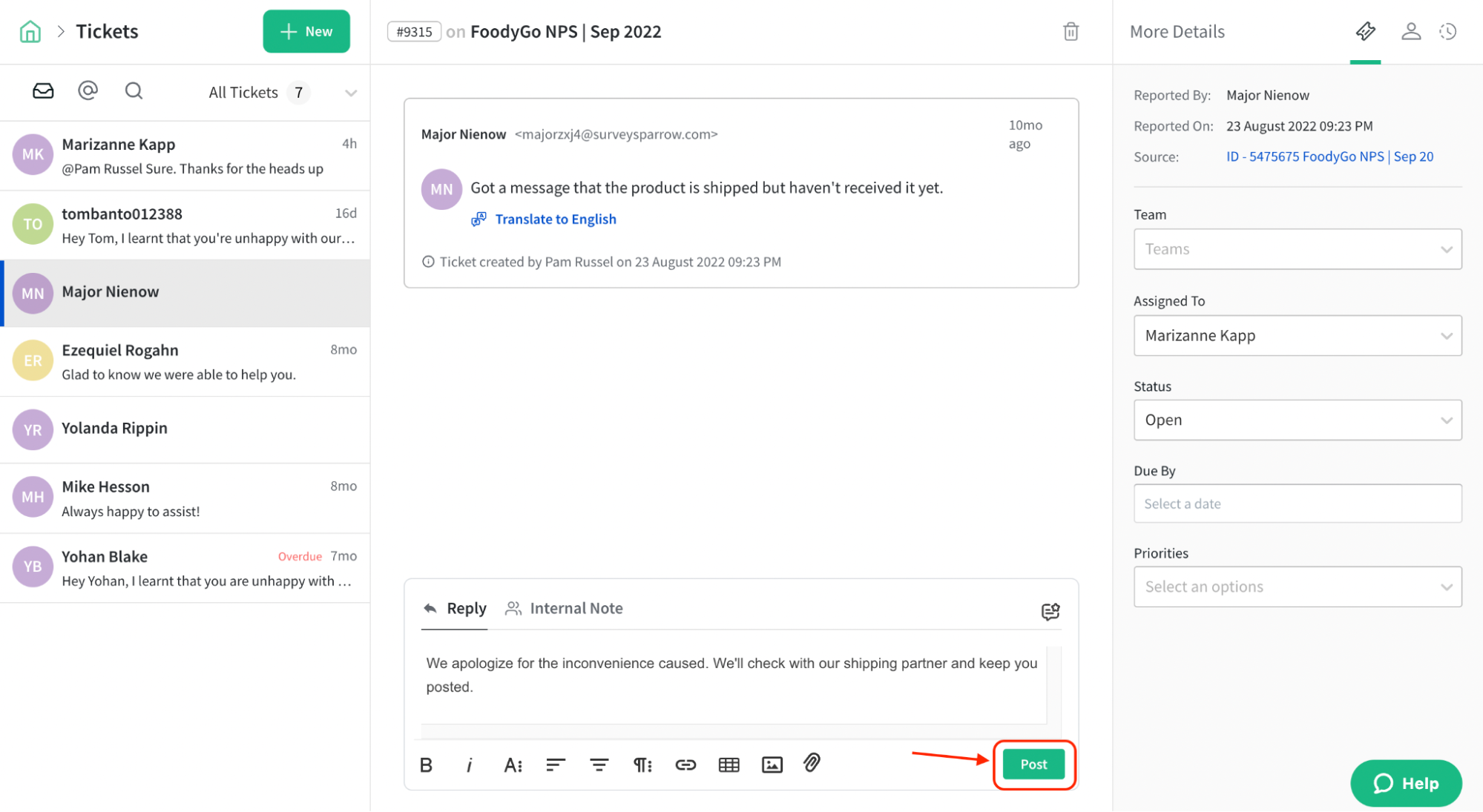 Editing a Canned response
1. Hover over the canned response you want to edit and click the edit icon.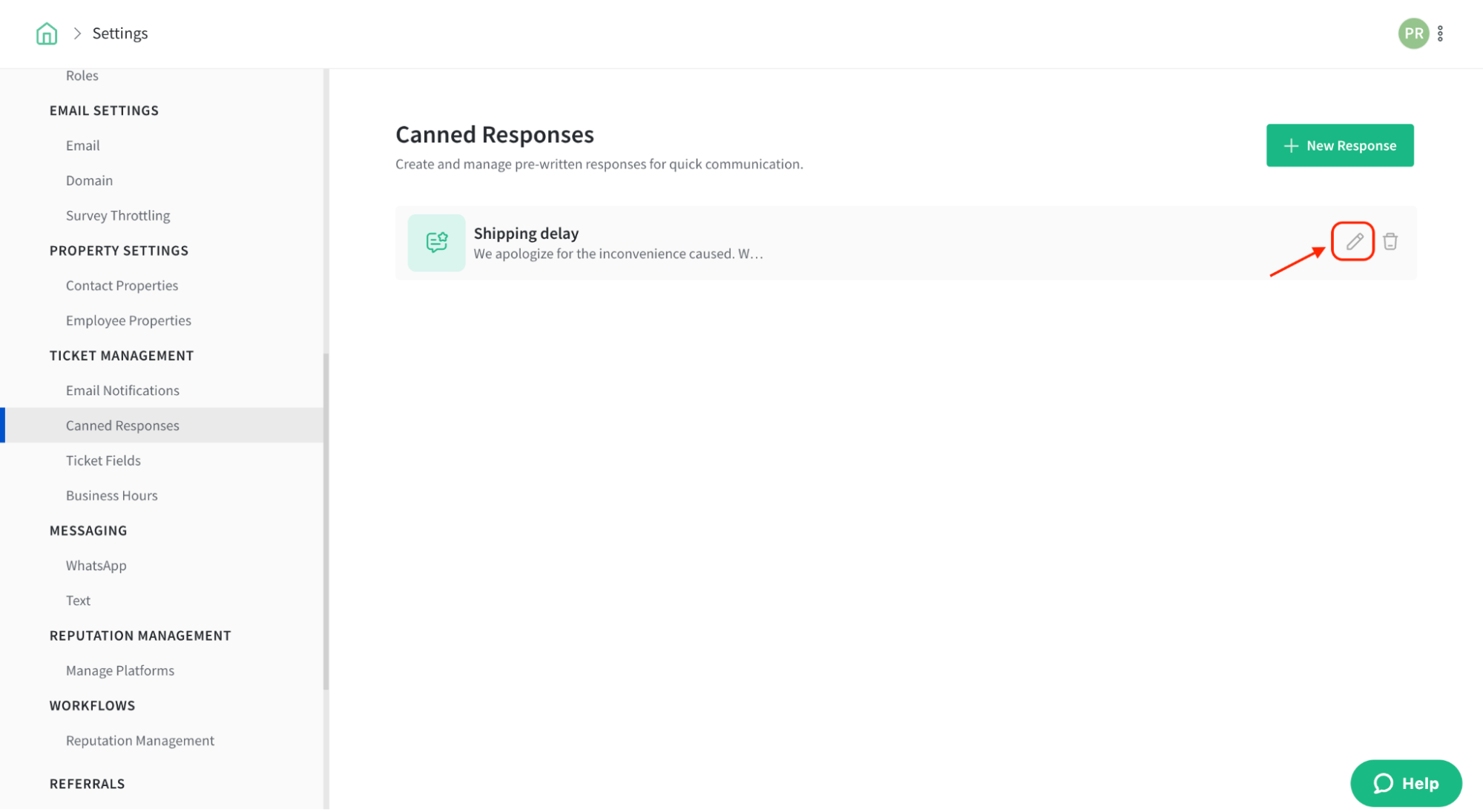 2. Make the necessary edits and click Update Changes to save the changes.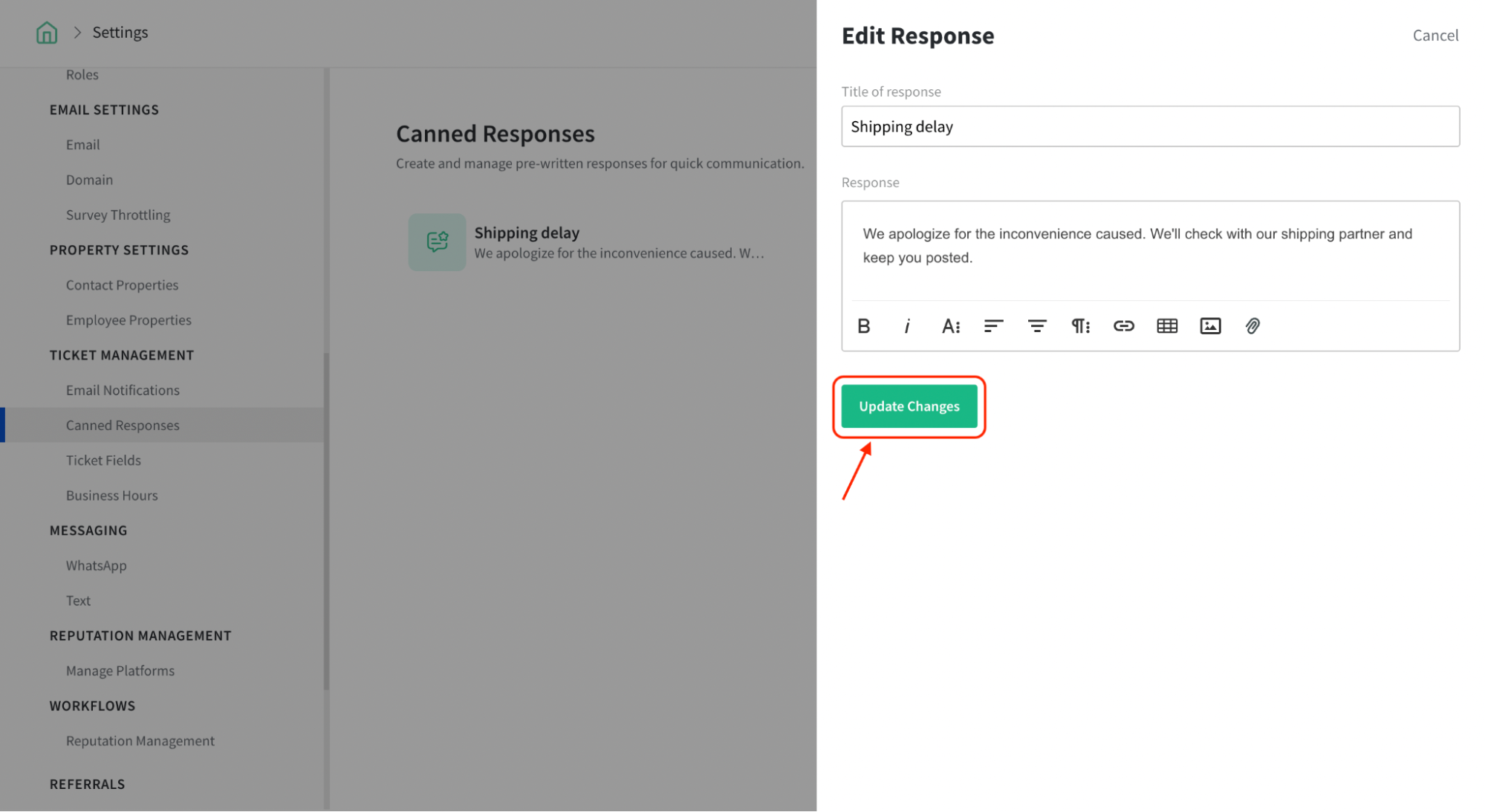 Deleting a Canned response
1. Hover over the canned response you want to delete and click the delete icon.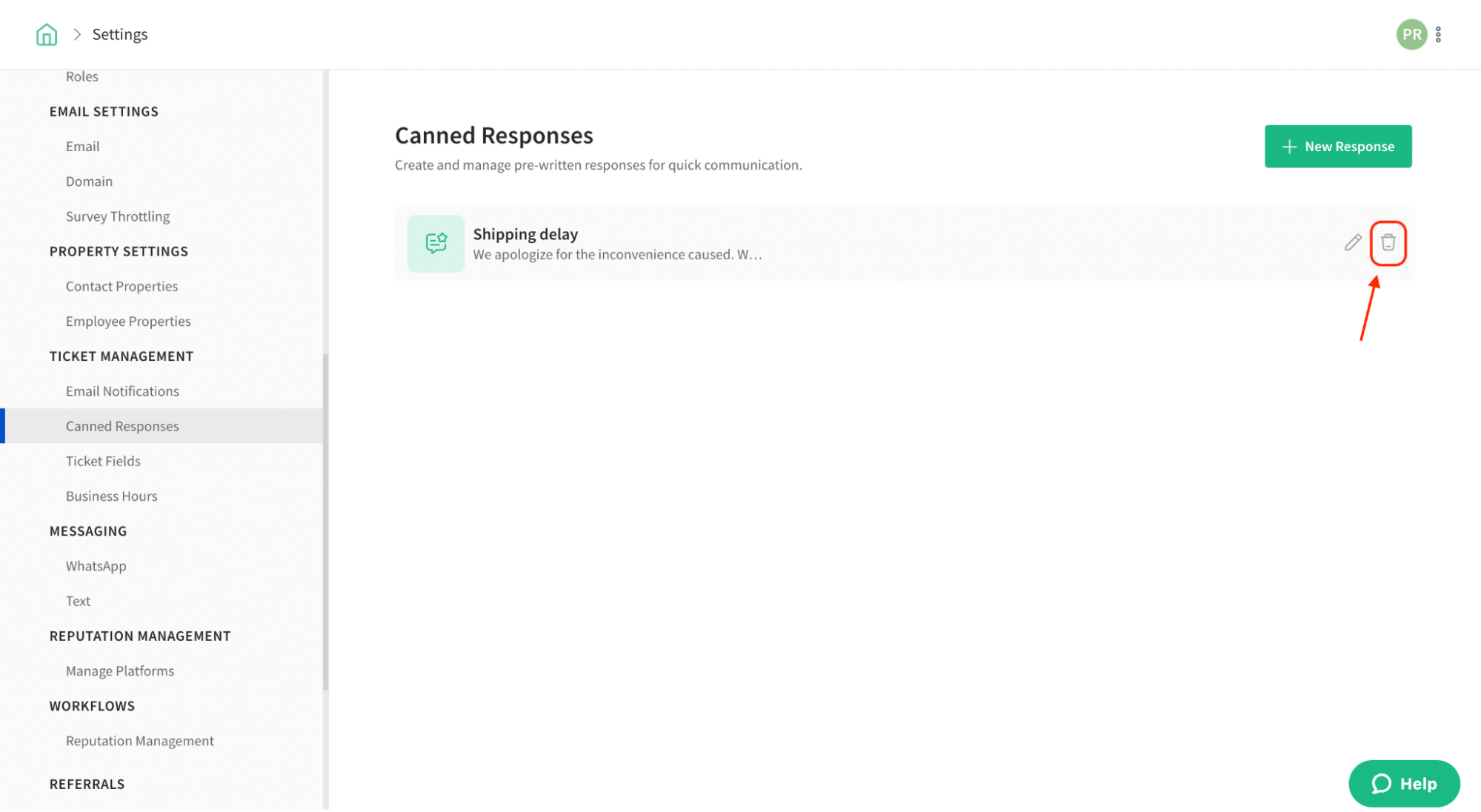 2. After making sure you want to delete the response, click Confirm.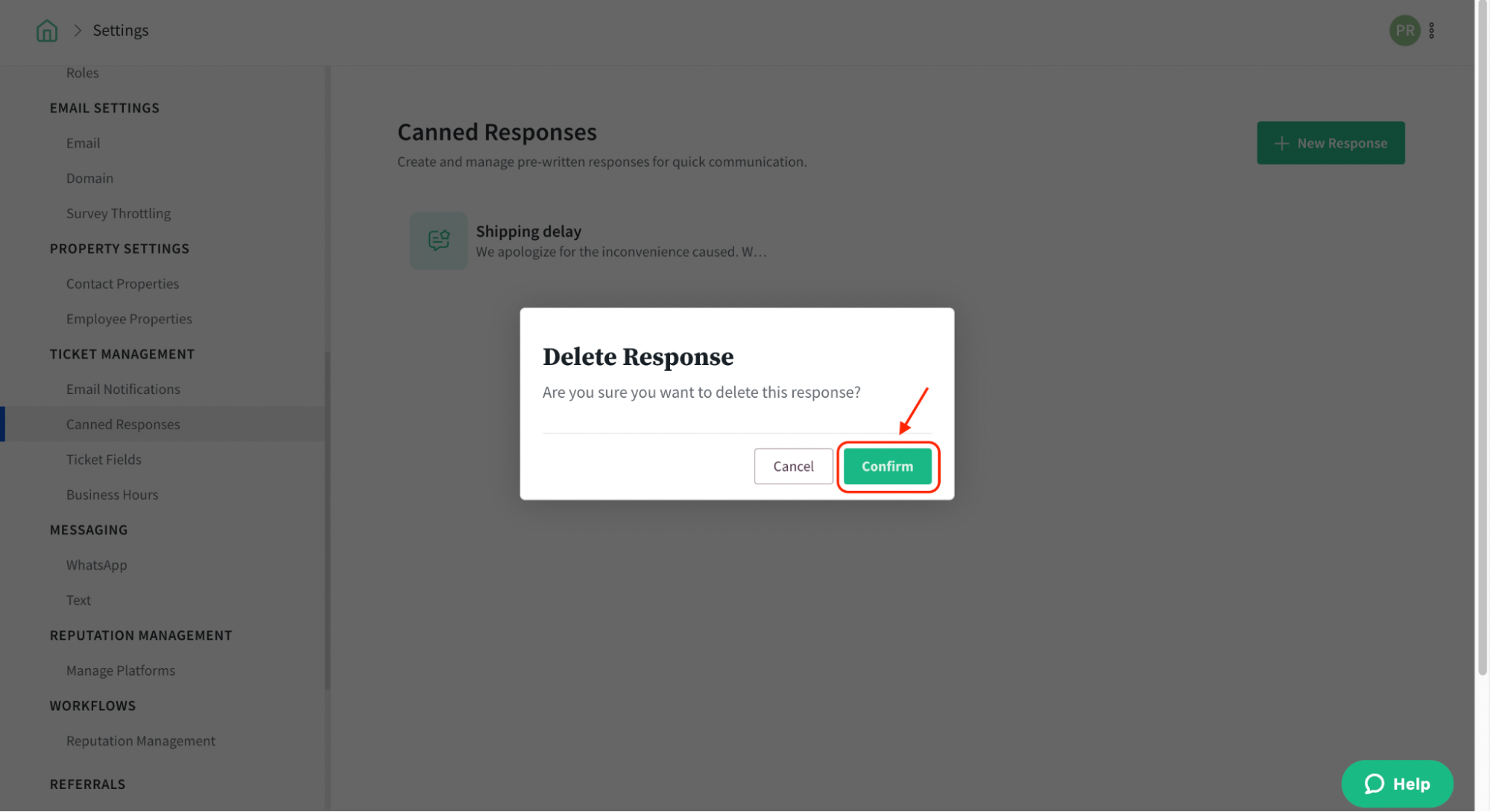 Tips
Identify frequently asked questions and prioritize creating Canned responses for those

Ensure that you give relevant titles to Canned responses so that you can search and access them with ease
Benefits
Quickly respond to your customers with clarity

Reduced manual efforts to address repeated queries
Note
All the users under the account can access Canned responses created for an account
That's all you need to quicken your communication with your customers. Close the feedback loop more effectively as you save a ton of time and manual effort with Canned responses.
Please reach out to us if you have any questions. We are just a chat away!