Decipher customer behavior with a condensed view through a funnel chart.
Understand customers' behavioral patterns to make better-informed business decisions. A Funnel chart shows the proportion of drop-offs from one stage to another for specific options of your choice added to a survey. Analyze further to find which stage of the funnel requires more attention.
Let's say you own an OTT platform and want to understand viewers who subscribe to watch different sports. You can create a survey with questions starting from the "Awareness" level to the "Conversion/Subscription" level and share it with the audience. As the responses keep coming, you can proceed with creating a Funnel chart for analysis.
1. Navigate to the Dashboards section and choose a dashboard of your choice.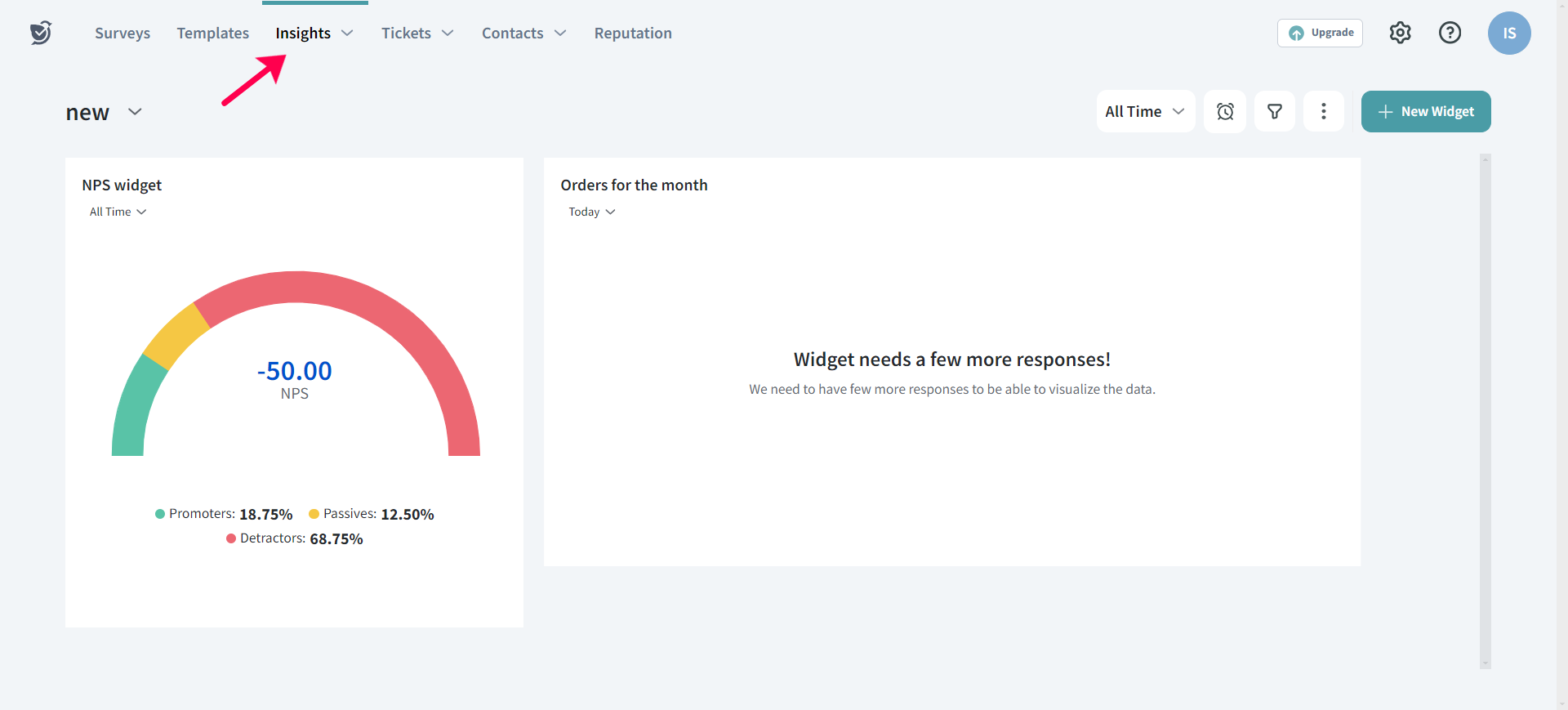 2. Click New Widget.
3. Choose Funnel Chart from the available widgets.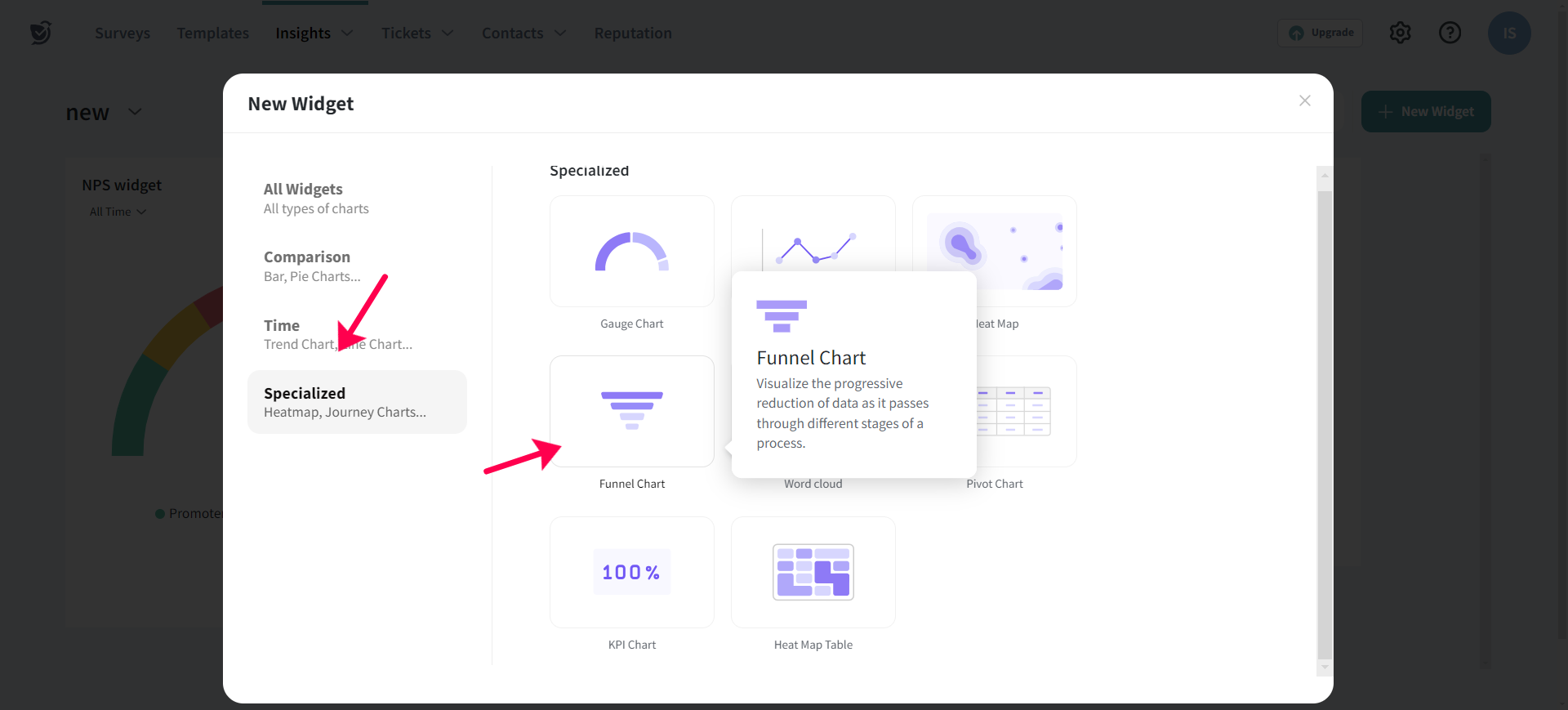 4. Choose a date range of your choice.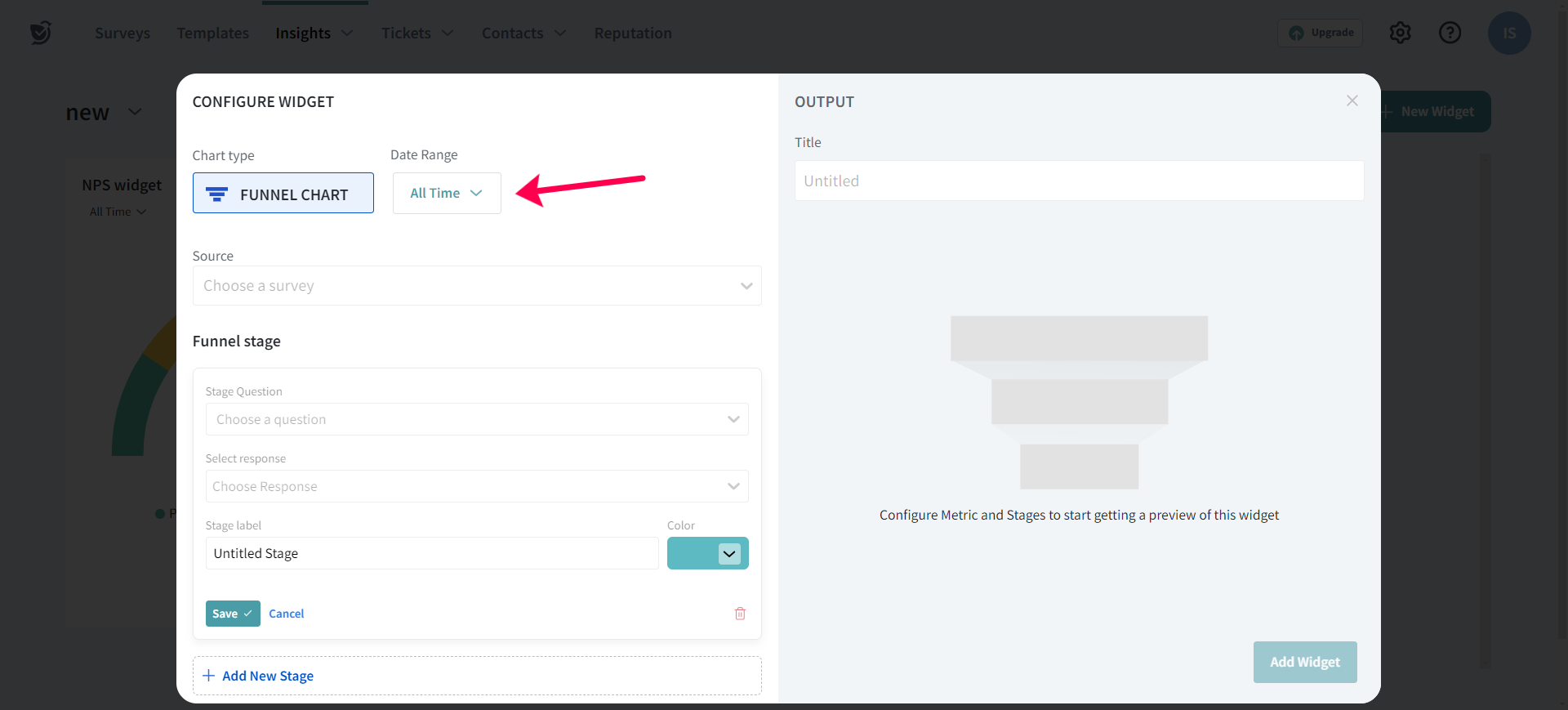 5. Choose a survey as a source from the available list.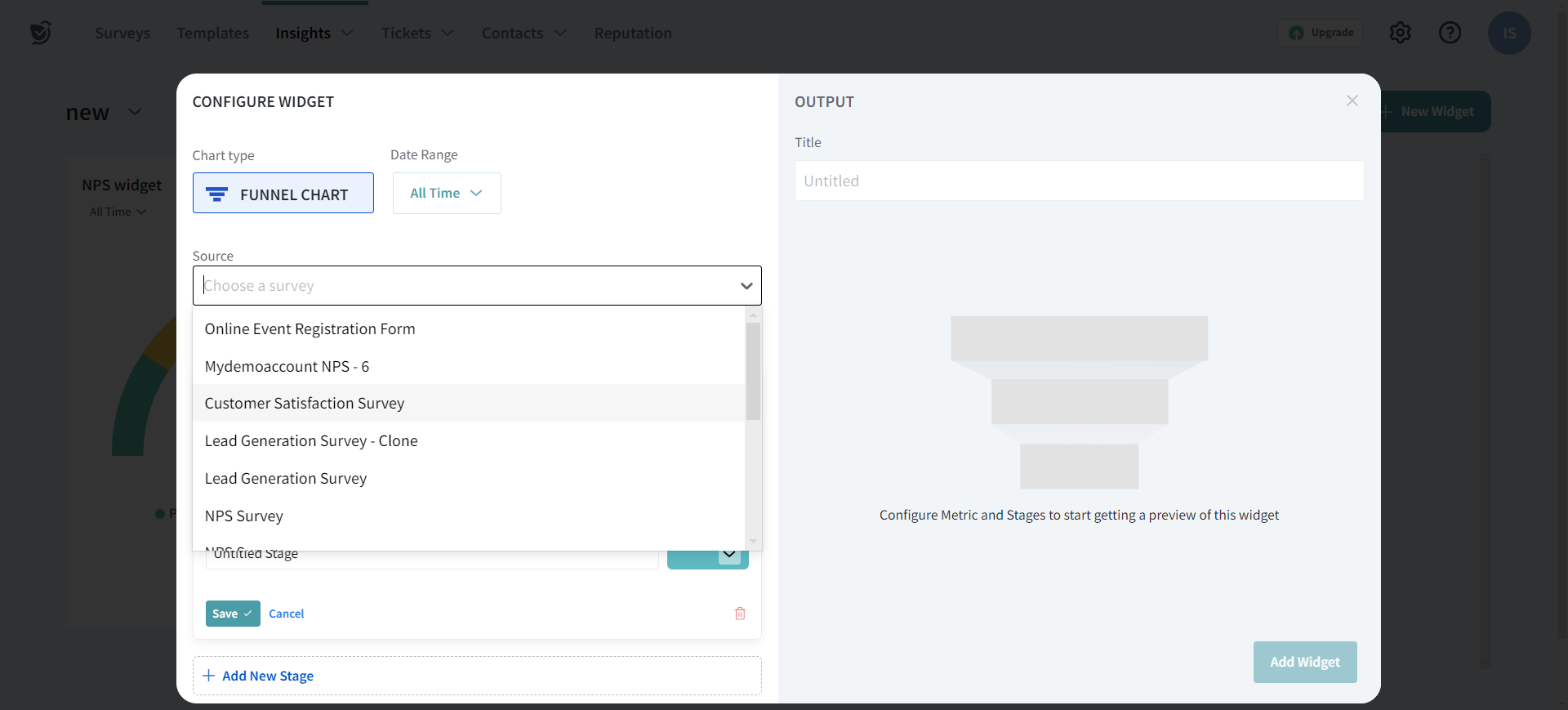 6. Choose a question for the first stage of the funnel.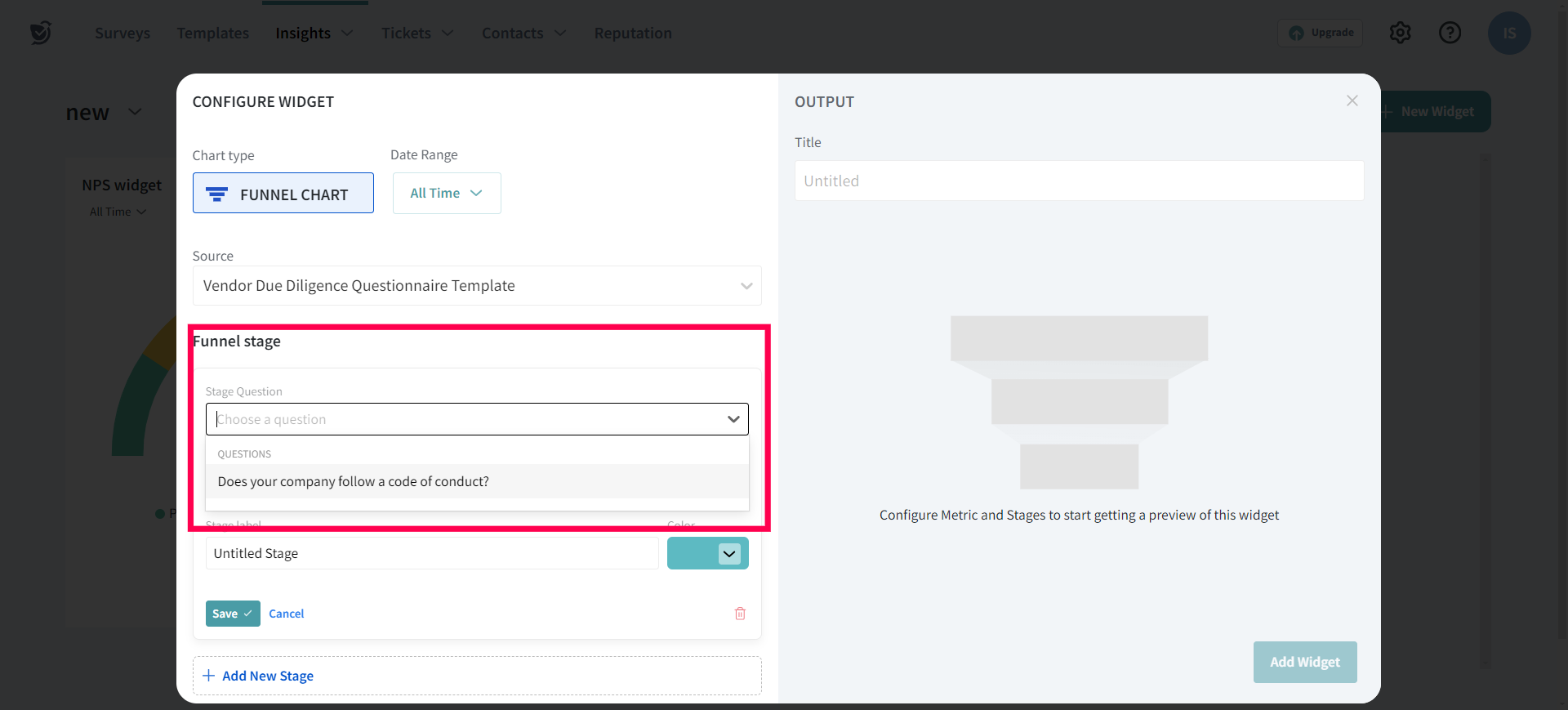 7. Select the options from the available list under the question.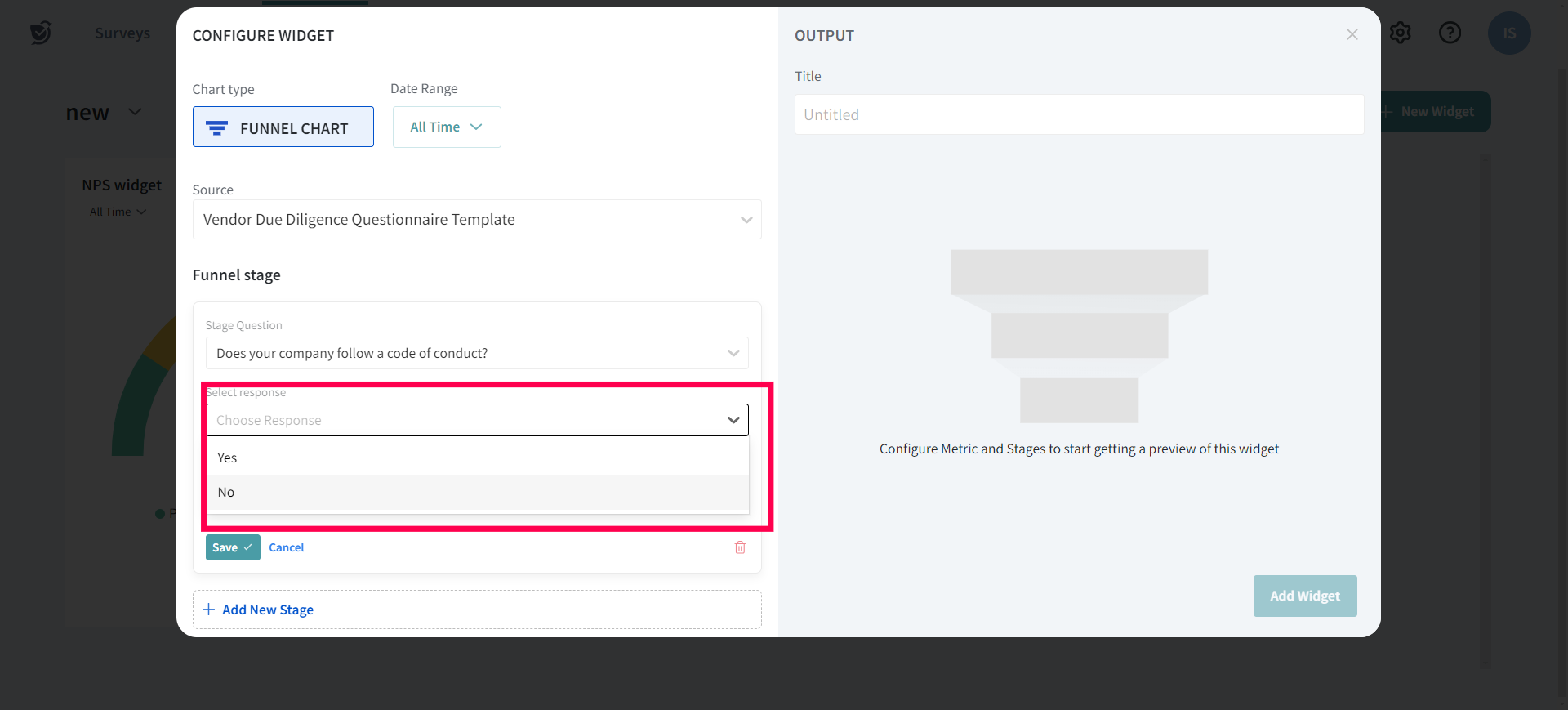 8. Enter a name for the first stage of the funnel and click Save.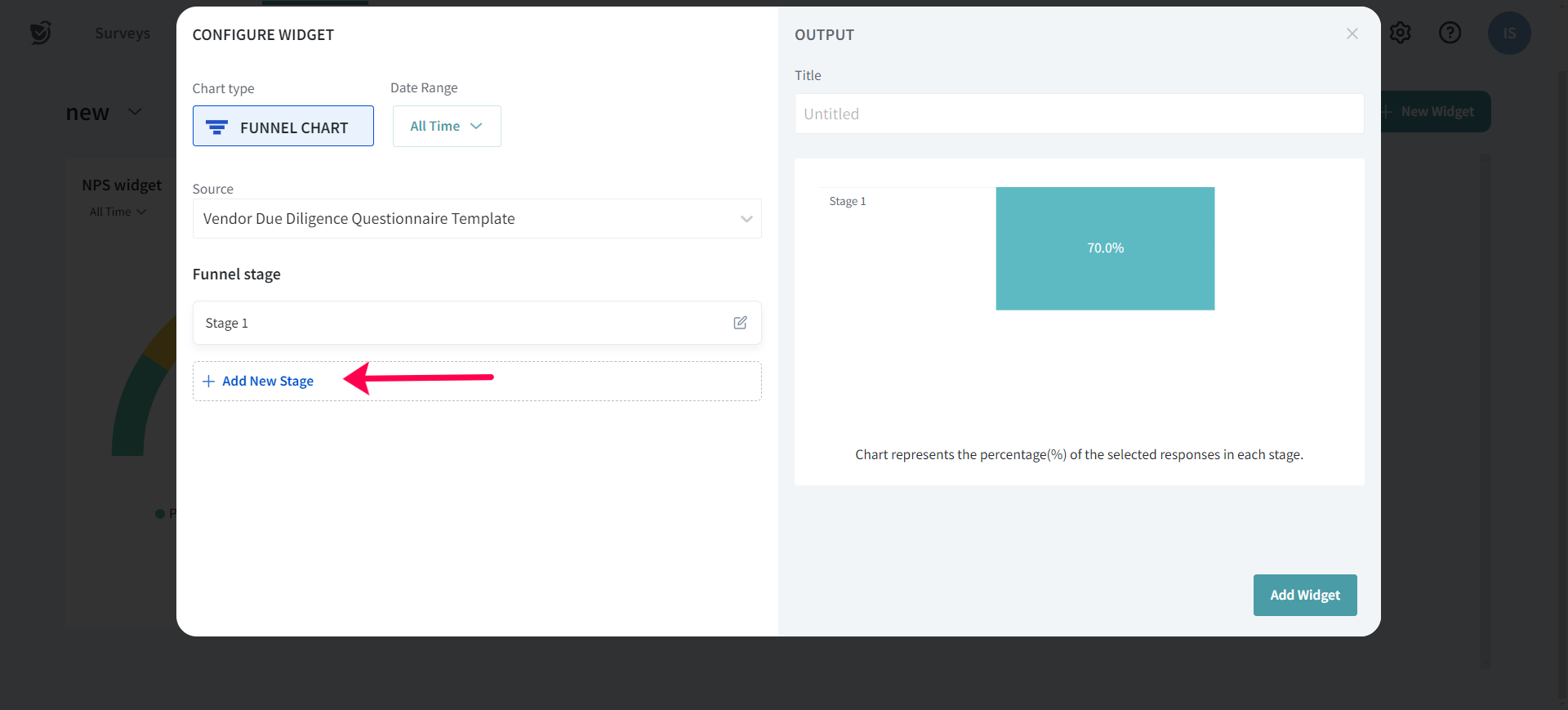 9. Click Add New Stage to proceed with adding the next stage.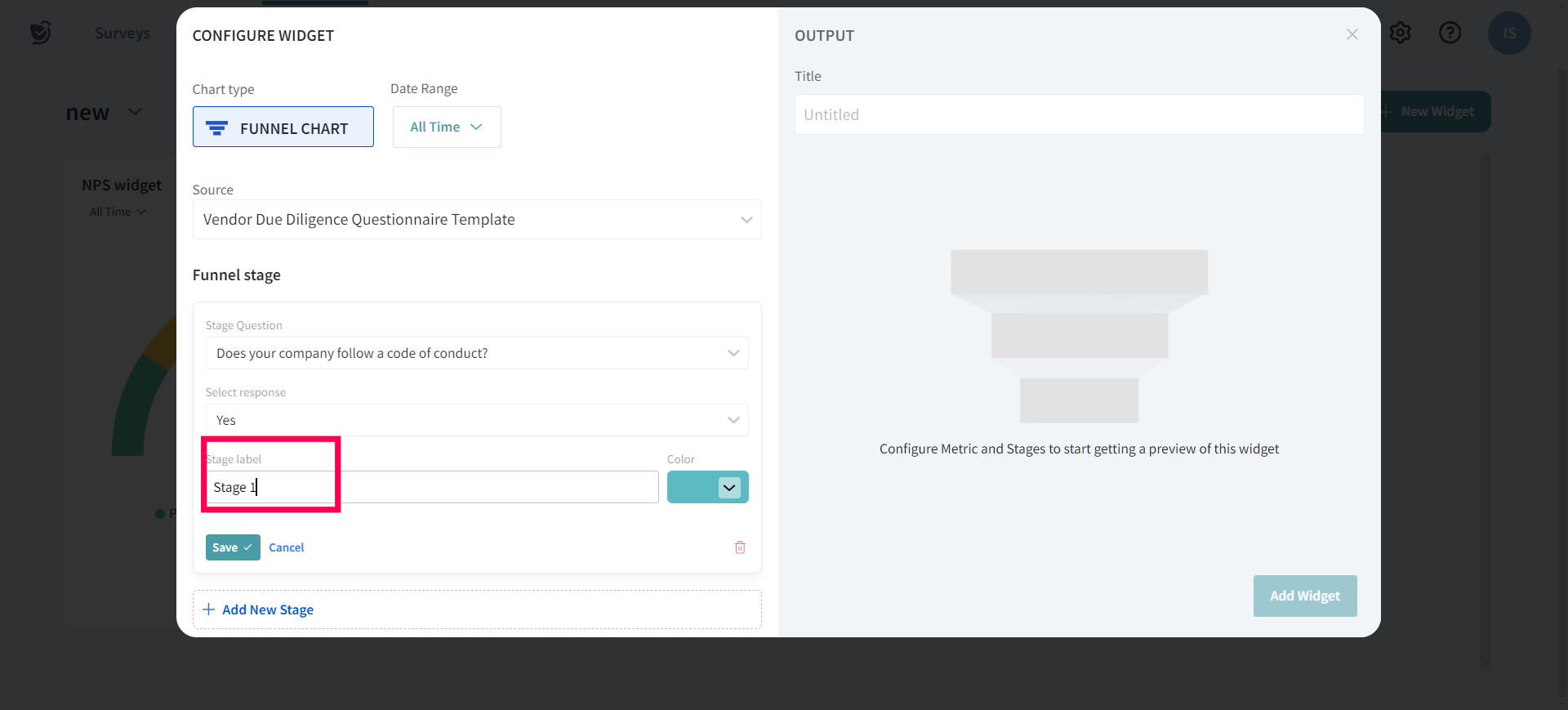 10. Follow steps 6 and 7 to add a new stage.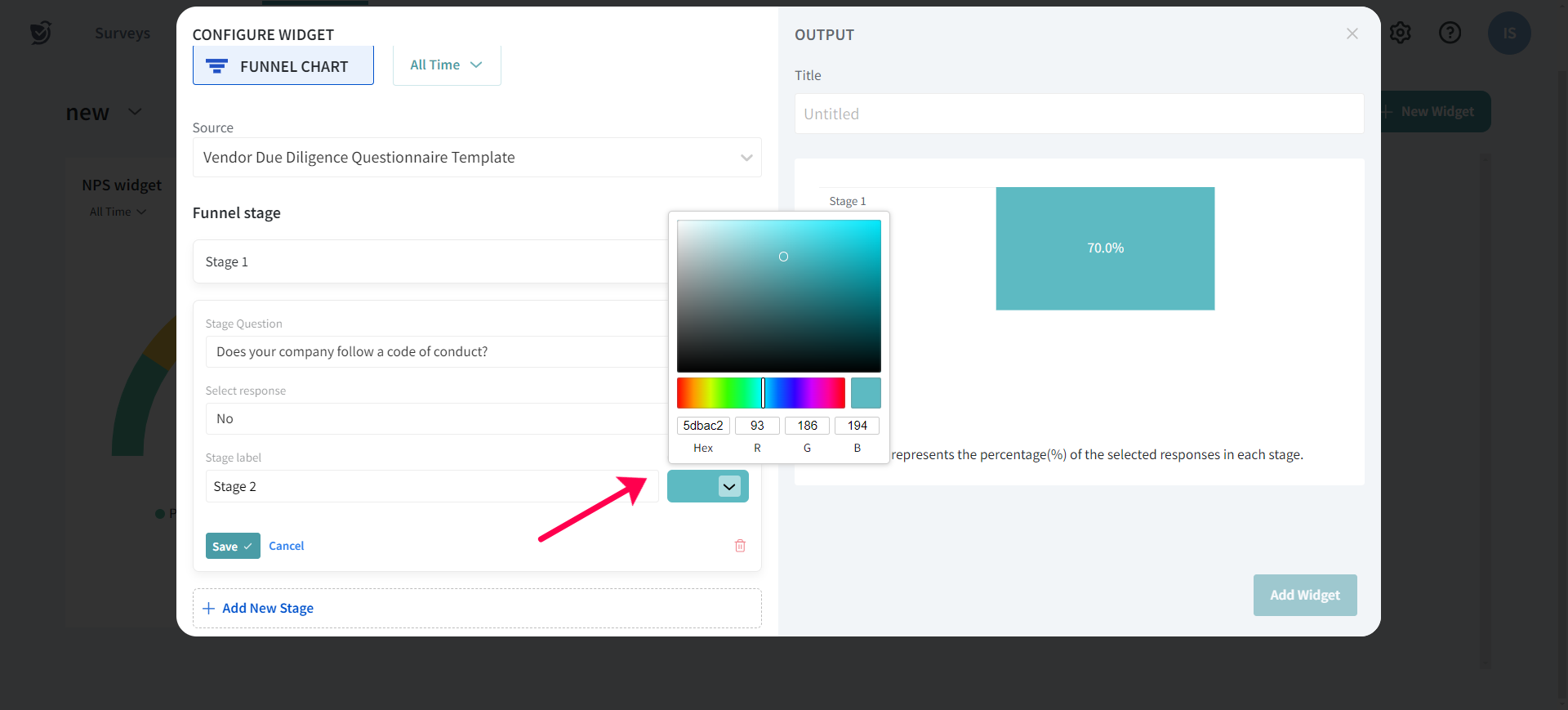 You can choose different colors for each stage for better viewing.
Once done, click Save.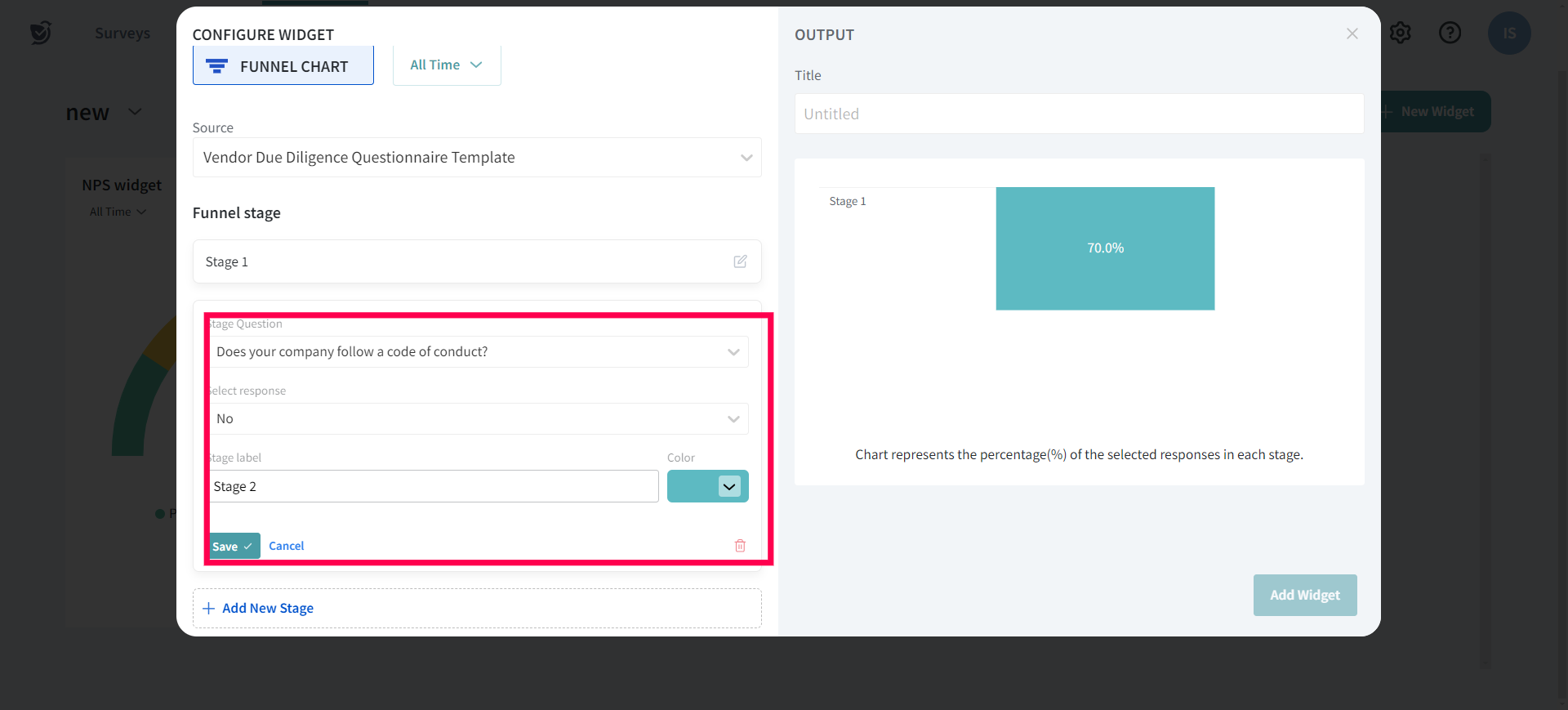 You can now see the drop percentage as compared to the previous stage.
11. After adding all the stages, provide a title to the widget for your reference and click Add to Dashboard.
You can view the Funnel chart added to your dashboard. You can resize, drag and drop to best fit it on your dashboard.
Now, you can see the actual interest shown by the viewers and understand how many of them actually subscribe to an OTT platform. You can create similar funnels for different options added to your survey and plan your marketing strategy accordingly.
Tips
Ensure that you have a relevant set of questions stacked in the proper order to best comprehend the responses
To analyze a specific brand, create separate funnels by selecting the corresponding option alone
For a better interpretation, start with the broad question(Awareness level) and condense through the subsequent stages(till the Subscription level) while creating a funnel
Benefits
Gauge a brand's actual market presence with ease
Create conversion funnels to identify critical customer touchpoints
Note
Supported question types:

Multiple choice 
Yes or No 

You can add upto five stages(questions) to build a Funnel chart
Well, that's how you can drill through the different stages of a funnel chart. Please reach out to us if you have any questions. We are just a chat away!